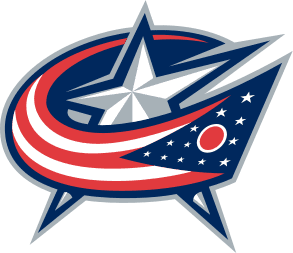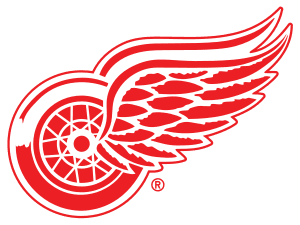 APR. 27, 2021 II VS. DETROIT RED WINGS II NATIONWIDE ARENA II 7 PM ET

GAME AT A GLANCE
GOAL SCORERS
Columbus: SO – Laine
Detroit:

GOALTENDERS
Columbus: E. Merzlikins (41 saves, SOW)
Detroit: T. Greiss (33 saves, SOL)
CBJ TEAM NOTES
The Blue Jackets improved to 24-6-3 in the last 33 meetings vs. Detroit since Mar. 28, 2012 after tonight's shootout win.
CBJ also improved to 7-1-0 in the last eight games in the series at Nationwide Arena.
Tonight marked the fifth time in franchise history that the game was a 1-0 decision that was decided in the shootout (CBJ; 3-2). The most recent occurrence was Dec. 16, 2014 at Detroit (1-0 SOW). In fact, three of the five games in club history that entered the shootout with no scoring have been played against the Red Wings (also Apr. 9, 2010 vs. Detroit (0-1 SOL).
Columbus picked up points for the second-straight contest (1-0-1).
CBJ have picked up points in four of its last six home games (2-2-2).
The Jackets have killed off 46-of-51 opponent power play attempts in the last 20 games (90.2 pct.) and 49-of-55 opponent power play attempts in the last 23 contests (89.1 pct.) after killing off Detroit's lone power play attempt tonight.
The Blue Jackets have played in 25 one-goal contests this season (11-4-10), including the last two games.
CBJ have played in six games ending in a shootout this season, taking wins in three-of-six.
CBJ PLAYER NOTES
· G Elvis Merzlikins recorded his second shutout of the season and seventh of his NHL career, stopping all 41 of Detroit's shots in regulation and overtime along with both shootout shots. He turned aside 32 shots in a 3-0 victory over Nashville on Feb. 18, 2021 for his first shutout of the campaign.
· LW/RW Patrik Laine scored the game-deciding goal in the shootout, improving to 2-for-4 in the session on the season. He is now 11-of-22 in the shootout with three GDGs in his career.
· C Jack Roslovic led the team in shots on goal, recording five of the club's 33.
· C Stefan Matteau led the club in hits, recording three of the club's 11 hits.
POST-GAME ZOOM INTERVIEWS
HC John Tortorella | F Oliver Bjorkstrand | F Patrik Laine | G Elvis Merzlikins
CBJ UPCOMING SCHEDULE
Wednesday, April 28 No Practice
Thursday, April 29 Optional Practice/Workout – 11 am ET at Nationwide Arena
Friday, April 30                         Practice – 11 am ET at Nationwide Arena
COURTESY BLUE JACKETS COMMUNICATIONS