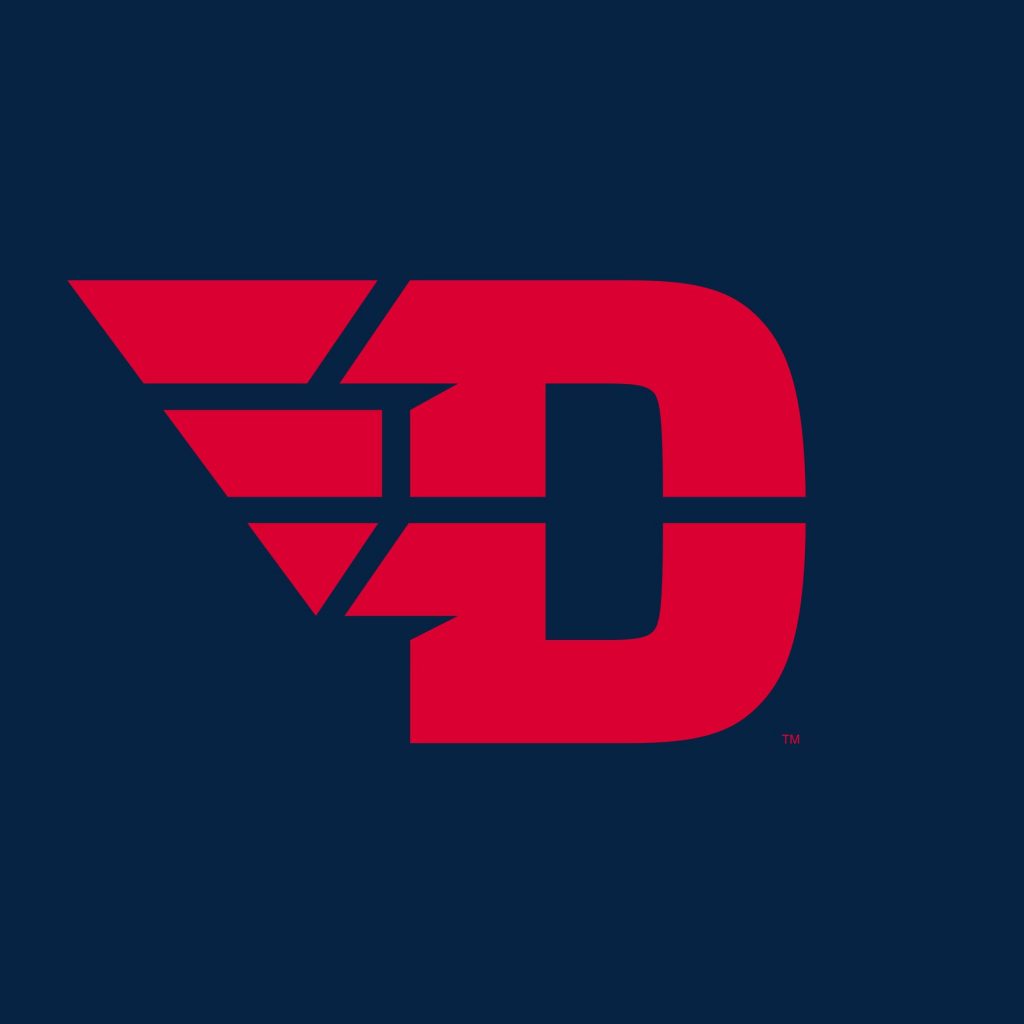 Football Announces 2021 Schedule
Flyers Will Play Six Home & Five Road Games In 2021
DAYTON – When the University of Dayton returns to football game action next season, it will be at home on Sept. 4 against Robert Morris.
After opting out of the 2020-21 season, the Flyers will play six home games and five on the road this fall.
UD has three non-conference games on the schedule, and eight games in the Pioneer Football League. With 11 members beginning in 2021, the two teams Dayton will not play this year are charter member San Diego and one of two new members, St. Thomas (Minn.).
Dayton will open with a pair of home games – Sept. 4 with Robert Morris and Sept. 11 vs. Eastern Illinois. The Flyers will then close out non-conference action in Carbondale, Ill. against Southern Illinois on Sept. 18.
UD will begin PFL play against the other new league member, Presbyterian, on Sept. 25 with a home game at Welcome Stadium. Dayton will then go on the road for its next two PFL contests at Morehead State (Oct. 2) and Drake (Oct. 9).
The Flyers will alternate home and road games the rest of the regular season – Marist (Oct. 16), at Valparaiso (Oct. 23), Butler (Oct. 30), at Stetson (Nov. 6) and Davidson (Nov. 13).
The first round of the FCS playoffs is Nov. 27.
UD was 8-3 overall and 6-2 in the PFL in 2019.  The Flyers finished tied for second in the league that season.
Easterling, Chisholm & Cook Named Dayton Football's 2021 Co-Captains
Joe Bubonics Named Special Teams Captain
DAYTON – The University of Dayton football program has named junior running back Jake Chisholm, senior quarterback Jack Cook and senior safety Brandon Easterling its team captains for the 2021 season. In addition, senior cornerback Joe Bubonics was selected as UD's special teams captain for next season.
The captains were selected in a vote of team members after UD's last spring practice on Friday and kept confidential until they were announced prior to Saturday's spring exhibition game with Ashland.
Ashland won the game 31-20. The Flyers opened the scoring when Cook hit Chisholm for a seven-yard score in the first quarter, and in the third, backup Cole Dow ran for one score and hit Joe Swanson for another TD.
Former Flyer tight end Adam Trautman addressed the team on the field after the game. Trautman is coming off a rookie season with the New Orleans Saint, where he caught 15 passes for 171 yards in one touchdown.
Chisholm led FCS football all-purpose yardage as a sophomore in 2019, averaging 204.3 yards per game. He averaged 112.9 yards a game rushing, 23.6 yard per kick return on 29 returns, and caught 21 passes for 230 yards. His 7.4 yards per carry average led the PFL and is second in FCS. He finished 2019 with five consecutive 100-yard rushing games.
Cook is the FCS active career leader in passing efficiency (162.0) and led FCS in points responsible for per game (24.7) in 2019. He was also top five in passing efficiency (3rd, 169.1) and passing touchdowns (4th, 33).
Easterling was named a 2019 FCS All-American by HERO Sports, the Walter Camp Foundation, the Associated Press and STATS FCS. He was a finalist for FCS Stats' Buck Buchanan Award, which goes annually to the top defensive player in FCS football. He led FCS football in solo tackles (7.5) and was second in total tackles (12.7).  
COURTESY DAYTON MEDIA RELATIONS