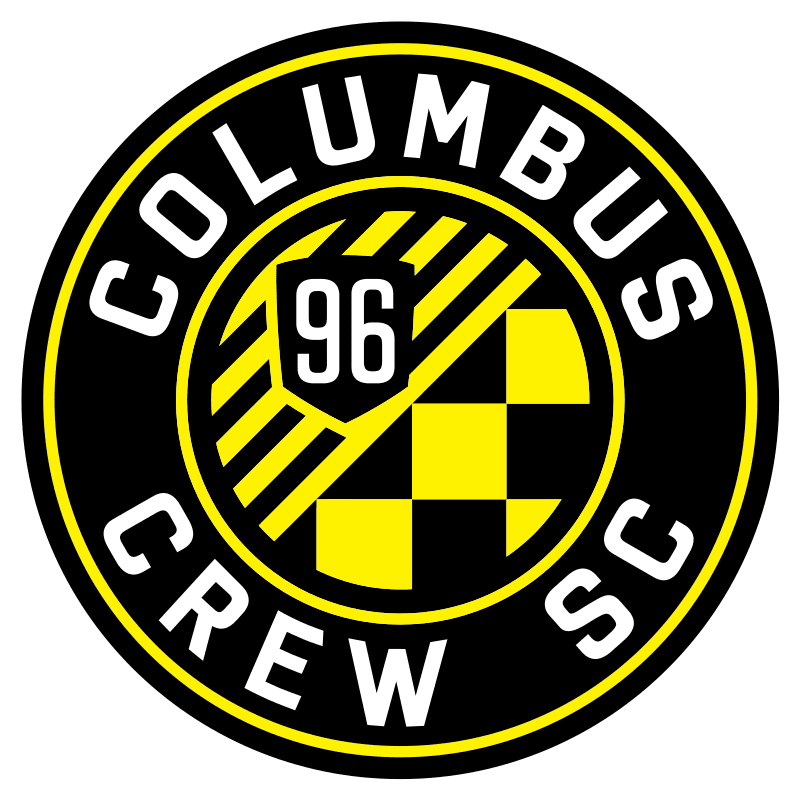 COLUMBUS CREW SC vs. PHILADELPHIA UNION
Sunday, April 18, 2020; Historic Crew Stadium, Columbus, Ohio, 5:30 p.m. ET
REFEREES
REFEREE: Ramy Touchan.
AR1 (bench): Kathryn Nesbitt; AR2 (opposite): Eric Boria;
4th: Ismir Pekmic; VAR: Hilario Grajeda; AVAR: Ryan Graves
CREW SC FACES PHILADELPHIA UNION ON SUNDAY
Crew SC faces the Philadelphia Union on Sunday, April 18 at Historic
Crew Stadium. The match is set to be the 28th all-time regular-season
meeting between the two clubs, with the Crew's all-time regularseason record being 15-9-3. Crew SC is undefeated in their last three
matches against the Union, outscoring Philadelphia 5-1 over that span.

LAST REGULAR-SEASON MEETING
Crew SC hosted the Philadelphia Union at Historic Crew Stadium on
November 11, 2020. The Crew took a lead through midfielder Artur in
the 37th minute, The Union managed to pull a goal back in the 57th
minute, when Jamiro Monteiro leveled from the penalty spot. Forward
Krisztian Nemeth scored the game-winning strike in the 84th minute
to give the Black & Gold the three points.
COLUMBUS
CREW SC
2020 REGULAR SEASON:
(12-6-5, 41 pts., 1.78 PPG)
OHIOHEALTH PLAYER AVAILABILITY REPORT
Out: Kevin Molino – L Hamstring Injury Aidan Morris – L Knee Injury Marlon Hairston – L Knee Injury Evan Bush – R Calf Injury
Questionable: Darlington Nagbe – L Hamstring Injury Derrick Etienne Jr. – R Ankle Injury Vito Wormgoor – R Ankle Injury
Health and Safety Protocols
A player may be listed as "Questionable" or "Out" due to Health and Safety Protocols
for the following reasons:
• Quarantine due to participating in high risk behavior. • Quarantine related to being a high risk close contact. • Pending COVID-19 test results. • An inconclusive COVID-19 test result. • A positive COVID-19 test or a confirmed case of COVID-19. • Other illness not related to COVID-19.
LAST MATCH RECAP
CREW SC DEFEATS REAL ESTELI FC TO ADVANCE TO QUARTER- FINALS OF 2021 SCOTIABANK CONCACAF CHAMPIONS LEAGUE
On Thursday, Crew SC hosted Nicaraguan side Real Esteli FCat
Historic Crew Stadium for a 2021 Scotiabank Concacaf Champi- ons League Round of 16 Second Leg match. Rotating its squad
after having won 4-0 in Nicaragua a week prior (April 8), the
Crew dictated the game for the majority of the match. The Black
& Gold's breakthrough came in the 86th minute, when Bradley
Wright-Phillips latched on to a pass from Lucas Zelarayan to
score the game-winning goal. With the result, Crew SC advanced
to the Quarterfinals of the tournament where it will face CF
Monterrey.
CREW SC VS. PHILADELPHIA UNION AT A GLANCE
Columbus Crew SC record: 15-9-3 (37 GF, 35 GA)
Home: 11-2-2 (26 GF, 13 GA)
Road: 4-7-1 (11 GF, 22 GA)
PREVIOUS REGULAR-SEASON MEETINGS
09/29/2019 CLB 2 vs PHI 0 W Historic Crew Stadium
09/02/2020 CLB 1 vs PHI 0 W Historic Crew Stadium
11/01/2020 CLB 2 vs PHI 1 W Historic Crew Stadium
COACHES
Caleb Porter: 90-72-65 (Portland Timbers: '13 – '17; Crew SC: '19 – Present) vs.
Jim Curtin: 84-79-48 (Philadelphia Union: '14 – Present)
Records listed are MLS regular-season totals
CREW SC KEEPS CORE OF 2020 ROSTER, MAKES KEY ACQUISITIONS
After the 2020 MLS Cup, the Black & Gold continued to strengthen
its roster. In addition to the core of the squad returning for the 2021
season, the Crew made several key acquisitions to bring in a blend
of youth and experience. The Club acquired goalkeeper Evan Bush
in a trade with Vancouver Whitecaps (December 14, 2020). On the
free agency market, Crew SC signed forward Bradley Wright-Phillips
(December 23, 2020), midfielder Kevin Molino (January 7) along with
defenders Perry Kitchen (January 28) and Marlon Hairston (March 3).
Crew SC also signed 2020 MLS Re-Entry Draft selection goalkeeper
Eric Dick (January 8). Additionally, midfielder Isaiah Parente was
signed as a Homegrown Player (January 8) while midfielder Alexandru Matan was transferred from Romanian side FC Viitorul Constanta
(March 8).
CLUB ANNOUNCES FINAL FOUR REGULAR-SEASON MATCHES AT
HISTORIC CREW STADIUM
Crew SC announced the dates for the Club's final four regular-season
home matches at Historic Crew Stadium. The four matches include
the nationally televised Opening Match against the Philadelphia Union
on April 18. The Black & Gold return to Historic Crew Stadium on May
8 for a contest against fellow charter club D.C. United. May 29 will see
the Crew host Toronto FC for the second of two Trillium Cup matches.
Finally, Crew SC's final match at Historic Crew Stadium against Chicago Fire FC is set to take place on June 19 and will celebrate Major
League Soccer's first soccer-specific stadium.
CREW SC ADVANCES TO 2021 SCOTIABANK CONCACAF CHAMPIONS
LEAGUE QUARTERFINALS
With Thursday's 1-0 home win against Real Esteli FC, Crew SC
secured a spot in the 2021 Scotiabank Concacaf Champions League
Quarterfinals. The Crew had previously defeated Real Esteli 4-0 on
the road (April 8), bringing its aggregate score to 5-0. The Black &
Gold are now set to face Mexican side CF Monterrey, who advanced by
defeating Dominican side Club Atletico Pantoja 6-1 on aggregate. This
marks the third time that Crew SC reaches the quarterfinals of the
Concacaf Champions League,as it had reached the same stage during
the 2009-2010 and 2010-2011 editions of the tournament.
CREW SC LOOKS TO ADD TO OPENING MATCH SUCCESS
Heading into its 2021 MLS season Opening Match, Crew SC is undefeated in its last four home opening matches dating with a record of
2-0-2 while outscoring opponents 6-4 dating back to the 2017 season.
Additionally, the Black & Gold have a 10-9-6 all-time record in regularseason opening matches dating back to 1996. For a list of Crew SC's
last four home opening matches, please see below.
CREW SC: LAST FOUR HOME OPENING MATCHES
YEAR OPPONENT RESULT
2017 ………………………………………………..Chicago Fire FC D, 1-1
2018 ………………………………………………..Club de Foot Montreal W, 3-2
2019 ………………………………………………..New York Red Bulls D, 1-1
2020 ………………………………………………..New York City FC W, 1-0
CREW SC SENIOR INTERNATIONAL CAPS
Player National Team Caps Last Appearance
Luis Diaz Costa Rica 4 11/13/20 vs. Qatar (friendly)
Waylon Francis Costa Rica 7 3/22/19 vs. Guatemala (friendly)
Eloy Room Curacao 34 11/15/19 vs. Costa Rica (Concacaf Nations League)
Harrison Afful Ghana 77 9/08/18 vs. Kenya (AFCoN qua.)
Jonathan Mensah Ghana 60 6/29/19 vs. Cameroon (AFCoN)
Derrick Etienne Jr. Haiti 22 11/18/19 vs. Costa Rica (Concacaf Nations League)
Kevin Molino Trinidad & Tobago 50 10/10/19 vs. Honduras (Concacaf Nations League)
Perry Kitchen United States 5 10/11/16 vs. New Zealand (friendly)
Darlington Nagbe United States 25 3/28/18 vs. Paraguay (friendly)
Gyasi Zardes United States 56 2/1/20 vs. Costa Rica (friendly
CREW SC LOOKS TO CONTINUE STRONG HOME FORM ON
SUNDAY
Entering Sunday's home match, Crew SC is undefeated in its
last eight matches at Historic Crew Stadium. Since the start
of the 2020 MLS regular season, Crew SC is 13-1-0 at home.
Additionally, Crew SC has scored in 20 consecutive home
games at Historic Crew Stadium and will look to continue the
run against the Philadelphia Union. The last time the club was
shutout at home was on June 29, 2019, in which Crew SC fell
2-0 to Orlando City SC.
WRIGHT-PHILLIPS MAKES FIRST CREW SC START, SCORES
FIRST GOAL FOR CLUB
Forward Bradley Wright-Phillips made his first start for Crew
SC in Thursday's home match against Real Esteli FC. The
forward capped the occasion by scoring, as he netted the
game-winning goal in the 86th minute of the contest. With the
goal, Wright-Phillips brought his all-time Concacaf Champions
League record to five goals in 16 appearances. The forward
was signed by Crew SC from free agency on December 23,
2020.
ZELARAYAN PROVIDES GAME-WINNING ASSIST
Lucas Zelarayan registered his second assist in as many
Concacaf Champions League matches for Crew SC in Thurs- day's 1-0 win over Real Esteli FC. The midfielder provided
the game-winning assist, setting up Bradley Wright-Phillips
goal. Notably, Zelarayan has provided three assists in his last
three matches, as he provided an assist during MLS Cup 2020
(December 12) and in last week's match against Real Esteli
(April 8).
ROOM EXTENDS SHUTOUT STREAK AGAINST REAL ESTELI FC
With his shutout against Real Esteli FC on Thursday, goal- keeper Eloy Room extended his streak to three consecutive
matches. Room had previously posted shutouts against Real
Esteli in the Crew's 4-0 road win the previous week (April
8), as well as in Crew SC's 3-0 MLS Cup win against Seattle
Sounders FC (December 12). Last season, the goalkeeper
posted seven shutouts in 17 regular-season appearances for
the Black & Gold.
FIVE PLAYERS UNDER 23 FEATURE FOR CREW SC AGAINST
REAL ESTELI
Crew SC's starting lineup against Real Esteli FC on Thursday
featured five players under the age of 25. The young starters
include midfielder Aidan Morris (19), midfielder Isaiah Parente
(21), defender Aboubacar Keita (21), forward Miguel Berry (23)
and midfielder Luis Diaz (22). Berry made his Crew SC debut,
while Isaiah Parente made his first start for the Club after
making his debut in last week's First Leg match (April 8). No- tably, three of these players are Crew SC Academy products:
Keita, Morris and Parente.
LILLARD MAKES CREW SC DEBUT
Defender Grant Lillard made his debut for Crew SC in Thurs- day's 1-0 home victory over Real Esteli FC. Lillard enter the
match as a substitute for midfielder Aidan Morris, finishing out
the rest of the match. The defender had previously joined the
Crew on August 14 of last year in a trade with Inter Miami CF.
THREE CREW SC PLAYERS MAKE DEBUTS ON THE ROAD
AGAINST REAL ESTELI FC
Crew SC's 2021 Scotiabank Concacaf Champions League First
Leg match against Real Esteli FC (April 8) provided the oppor- tunity for three Crew SC players to make their debuts with the
Club. Midfielder Perry Kitchen and forward Bradley WrightPhillips made their Black & Gold debuts as substitutes, with
Kitchen entering the match for Darlington Nagbe in the 66th
minute and Wright Phillips appearing a minute later in favor of
Gyasi Zardes. Similarly, Crew SC Academy product Isaiah Par- ente made his professional debut when he entered the match
as a 77th minute substitute for Pedro Santos.
SANTOS BECOMES FIRST PORTUGUESE GOAL SCORER IN
SCOTIABANK CONCACAF CHAMPIONS LEAGUE HISTORY
With his 45th-minute penalty kick goal against Real Esteli FC
on April 8, Pedro Santos became the first Portuguese player
to score in Scotiabank Concacaf Champions League history.
The midfielder had previously become the first Portuguese
player to win MLS Cup on December 12 of last year, as he was
a member of the Crew SC squad that won the trophy.
ZARDES RECORDS FIRST BRACE FOR CLUB IN CONCACAF
CHAMPIONS LEAGUE ACTION SINCE 2010
With his two-goal performance against Real Esteli FC in Nica- ragua (April 8), forward Gyasi Zardes became the first Crew
SC player to register a brace in Concacaf Champions League
action since 2010. Prior to that, the last player to achieve this
feat was Emilio Renteria, who scored two goals during a road
match against Joe Public of Trinidad and Tobago (October 21).
Last season, Zardes led Crew SC in regular-season scoring
with 12 goals in 21 appearances en route to claiming his third
consecutive Crew SC Golden Boot award.
VALENZUELA ON THE VERGE OF MAKING 50TH REGULARSEASON APPEARANCE
Defender Milton Valenzuela is on the verge of making his 50th
regular-season appearance with Crew SC. To date, the defend- er has made 49 regular-season appearances (46 starts) for
the Club. Should he make one more, Valenzuela would reach
the 50 regular-season appearances mark. The Argentine
defender joined Crew SC prior to the 2018 season, making 30
appearances (29 starts) while scoring a goal and adding four
assists. After missing the 2019 season due to injury, Valenzu- ela returned in 2020 to appear in 19 matches (17 starts), ad
was a finalist for the MLS Comeback Player of the Year Award.
PRE-MATCH CEREMONY TO CELEBRATE 2020 MLS CUP
Sunday's Opening Match against the Philadelphia Union will
see Crew SC hold a 2020 MLS Cup celebration at Historic Crew
Stadium featuring a pre-match ceremony to commemorate
the trophy. The event will also include a 15-foot MLS Cup
trophy on site – as well as a Crew Flag Giveaway presented by
Nationwide. Before the match, the Club will have a ceremony
to commemorate its MLS Cup 2020 victory which will see
Crew SC legends Duncan Oughton and Frankie Hejduk carry in
the Phillip F. Anschutz Trophy
MILESTONES ON THE HORIZON
CALEB PORTER
• Has won 90 MLS regular-season matches as a head coach and is
10 wins away from reaching 100 all-time
MILTON VALENZUELA
• Has made 49 MLS regular-season appearances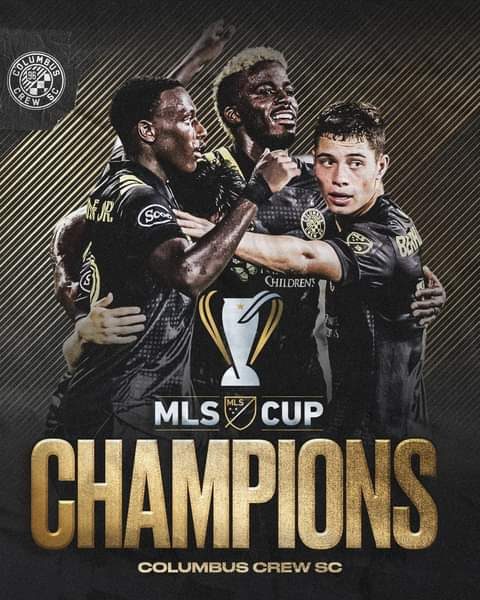 INFORMATION COURTESY COLUMBUS CREW SC COMMUNICATIONS