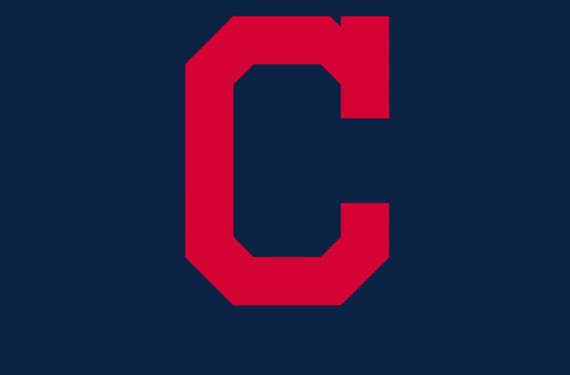 2021 OFFICIAL GAME INFORMATION
CLEVELAND INDIANS (7-7) at CINCINNATI REDS (9-5)
Game #15/Road #10 » Sunday, April 18, 2021 » Great American Ballpark » 1:10 p.m. (ET) » Bally Sports Great Lakes, WTAM/WMMS/IRN
SUNK IN CINCY
» The Clevelanders opened a 3-game series in Cincinnati with a
10-3 loss on Friday night at Great American Ball Park…Cleveland
(7-6) still sits in 2nd place, 1.0 game behind Kansas City (7-4),
having won 6 of 9 and 7 of last 11.
» For the second time in three days, Cleveland's starting pitcher
experienced an abbreviated outing, as LOGAN ALLEN retired the
first six batters he faced before each of the first five Reds reached
safely in the bottom of the 3rd – the first on an E5 – forcing the
southpaw's exit after 2.0+ innings (2.0IP, 3H, 5R-4ER, 0BB, 2SO,
WP, HB)…Allen hit the second batter of the 3rd and then allowed
three consecutive RBI-singles before giving way to PHIL MATON;
Eugenio Suarez greeted Maton with a two-run double and then
scored on Joey Votto's subsequent two-run homer to cap Cincy's
7-run rally…Reds leveraged a pair of walks and a pair of singles to
manufacture two more runs against CAL QUANTRILL in the 5th,
while NICK CASTELLANOS added a solo homer off TREVOR
STEPHAN in the 6th.
» AMED ROSARIO initially gave Cleveland a 1-0 lift in the 2nd
with his first home run of 2021 off Reds starter Jeff Hoffman (6.0IP,
7H, 1R-ER, 3BB, 4SO, HR)…JORDAN LUPLOW entered as LF in
the bottom of the 8th and led off the 9th with a solo HR; ANDRÉS
GIMÉNEZ reached on a walk and later came home on a JOSÉ
RAMÍREZ sac fly…Tribe was only narrowly out-hit in the contest
(11-10), but club's pair of errors in the 3rd proved fatal.
BATTLE FOR THE OHIO CUP | SEEKING 7 STRAIGHT
» The Battle for the Ohio Cup – 2021 edition – opened with this
weekend's 3-game set at Great American Ballpark…season series
will conclude with a 3-game series at Progressive Field, May 7-9.
» The Tribe retained the cup for the sixth consecutive season in
2020, taking the season series 3-1, going 2-0 at Progressive Field
and 1-1 in Cincy…since the introduction of Interleague play in 1997
and entering the 2021 season, the Ohio Cup has been won outright
11 times by Cleveland (retained 7 times) and won outright by the
Redlegs on 5 different occasions.
» At the conclusion of the series, media members vote to select the
Frank Robinson Most Outstanding Player for the Battle of Ohio…
the previous 6 winners of the Frank Robinson Most Outstanding
Player award have been Cleveland players, with JOSÉ RAMÍREZ
winning in 2020…the switch-hitter slashed .250/.333/.750 in the
2020 battle, with a triple, 2 homers and 6 RBI.
» The Tribe is 66-52 all-time against the Reds, going 29-29 as the
visiting team and 37-23 at home…CLE has won 21 of 29 contests
dating back to 2015…Tribe has won 6 of its last 8 contests at GABP.
» Marks the first Interleague series for Cleveland in 2021, as
the Tribe will have 17 games against NL Central opponents this
season…went 12-8 against the National League in 2020 with all
Interleague contests also coming against the NL Central division.
THE DIFF
» Cleveland allowed an opponent to hit double digits for the first
time this season in last night's 10-3 defeat; Tribe offense has also
reached double digits once (11-3 win on April 10 at DET).
» Overall, Cleveland has a +3 run differential (49-46), which
currently ranks 7th in the A.L., 13th in the Majors…that includes a
+26 differential in the club's 7 victories (39-13), but a -23 differential
in the club's 6 losses (10-33)…works out to 5.6 runs-per-game in
wins/1.7 in losses; 1.9 runs allowed in wins/5.5 runs allowed in
losses.
MATTERS OF THE MOUND
» Last 3 games (6.48 ERA, 25.0IP, 31H, 20R-18ER, 3HR, 8BB,
24SO, .295 AVG/.830 OPS) have raised club's overall ERA from
2.55 to 3.41 and the starting rotation's figure up from 2.43 to 3.52,
as starters have combined for just 8.2IP those last 3 contests (11.42
ERA, 15H, 12R-11ER, HR, 2BB, 6SO, .366 AVG/.910 OPS) while
the bullpen has covered 16.1 relief innings admirably (3.86 ERA,
16.1IP, 16H, 8R-7ER, 2HR, 6BB, 18SO, .250 AVG/.780 OPS).
» Cleveland pitching still ranks among MLB leaders in WHIP (5th,
1.08; 2nd in AL) and ERA (3.41, 8th; 3rd in AL)…since 2016, CLE
pitching has boasted the 2nd-lowest ERA in MLB with a 3.63 mark,
just behind LAD with a 3.41 ERA…also has the 2nd-lowest WHIP
over that timeframe (1.20 WHIP).
» The starting rotation has pitched to the tune of a 3.52 ERA
(28ER/71.2IP), the 3rd-best mark in the AL behind CWS (2.53) and
MIN (2.86)…also ranks among AL starting rotations in WHIP (2nd,
0.99), AVG (2nd, .192), innings pitched (3rd, 71.2) and strikeouts
(4th, 77).
» Tribe bullpen is 1-1 with a 3.24 ERA (15ER/41.2IP) .203 average
against and 5 saves…touts the 5th-lowest average against in MLB
(2nd in AL), 5th-lowest ERA (3rd in AL), 10th-lowest WHIP (1.22,
4th in AL), and T5th-most saves (T2nd in AL).
COLUMBUS CLIPPINGS
» In Alternate Site action last night in Columbus, the Clippers edged
the Indianapolis Indians by a score of 2-0 in a slightly abbreviated
8.0-inning contest.
» 3B Nolan Jones connected for a 2-run HR, while CF Daniel
Johnson went 1-3 with a double…LHP Kirk McCarty turned in
3.0 scoreless frames as club's starter, while 5 different relievers
followed with 1.0 scoreless IP each: Nelson/Parker/Mikolajchak/
Siri/Sandlin.
ROSTER MOVE
» Cleveland made the club's first in-season roster move of 2021
prior to this afternoon's contest, recalling LHP SAM HENTGES
(#31, HENT-chiss) from the club's Alternate Site at AAA
Columbus…a 4th-round selection by Cleveland in 2014 ('13-'14
Minnesota Gatorade Player of the Year), the 6-6 southpaw will be
seeking to make his MLB debut…OF BEN GAMEL was optioned to
Columbus; Gamel has appeared in 11 games, going 1-for-14 with
one double..
UPCOMING PROBABLES & BROADCAST INFORMATION
Date Opponent Probable Pitchers – Cleveland vs. Opponent First Pitch TV/RADIO
Sun. April 18 at Cincinnati RHP Shane Bieber (1-1, 2.11) vs. LHP Wade Miley (2-0, 0.00) 1:10PM ET BGSL/WTAM/WMMS/IRN
Mon. April 19 OFF DAY
HITTERS
NOTES:
vs.LHP:.211(40-190) 10HR,27RBI vs.RHP:.202(45-223) 8HR,19RBI Home:.222(34-153) 9HR,22RBI Road:.196(51-260) 9HR,24RBI
CIN Series: 10-34,2 2B,5BB,3RBI,3R,2HR Trip:28-161,7 2B,11BB,11RBI,12R,4HR RISP:.145(11-76) 2HR,21RBI
BULLPEN INFORMATION
W L ERA G SV/OPP IR/S 1st Bat/Retired IP H R ER BB SO HR
1 1 3.24 13 5/6 11/5 37/23 41.2 31 17 15 20 47 5
PITCHING
NOTES:
vs.ALL:.196(80-408)13HR vs.LH:.185(37-200)6HR vs.RH:.207(43-208)7HR
Home:4-1-3, 2.20ERA (45.0IP,11ER) Road:3-5-2, 4.21ERA (68.1IP,32ER)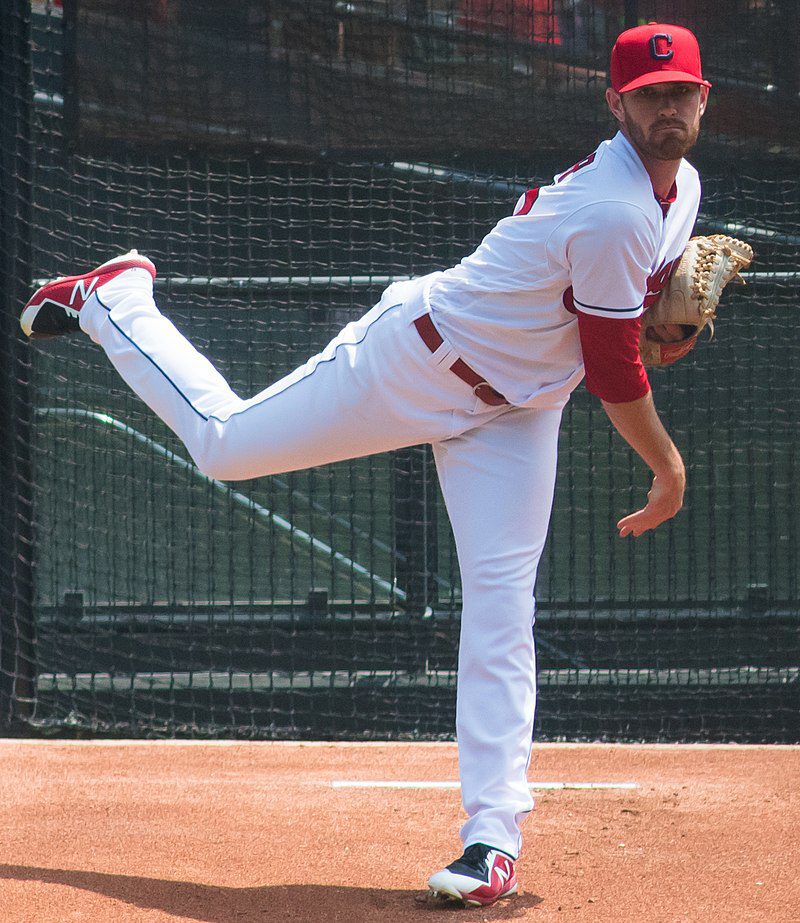 COURTESY CLEVELAND INDIANS & MLBpressbox.com