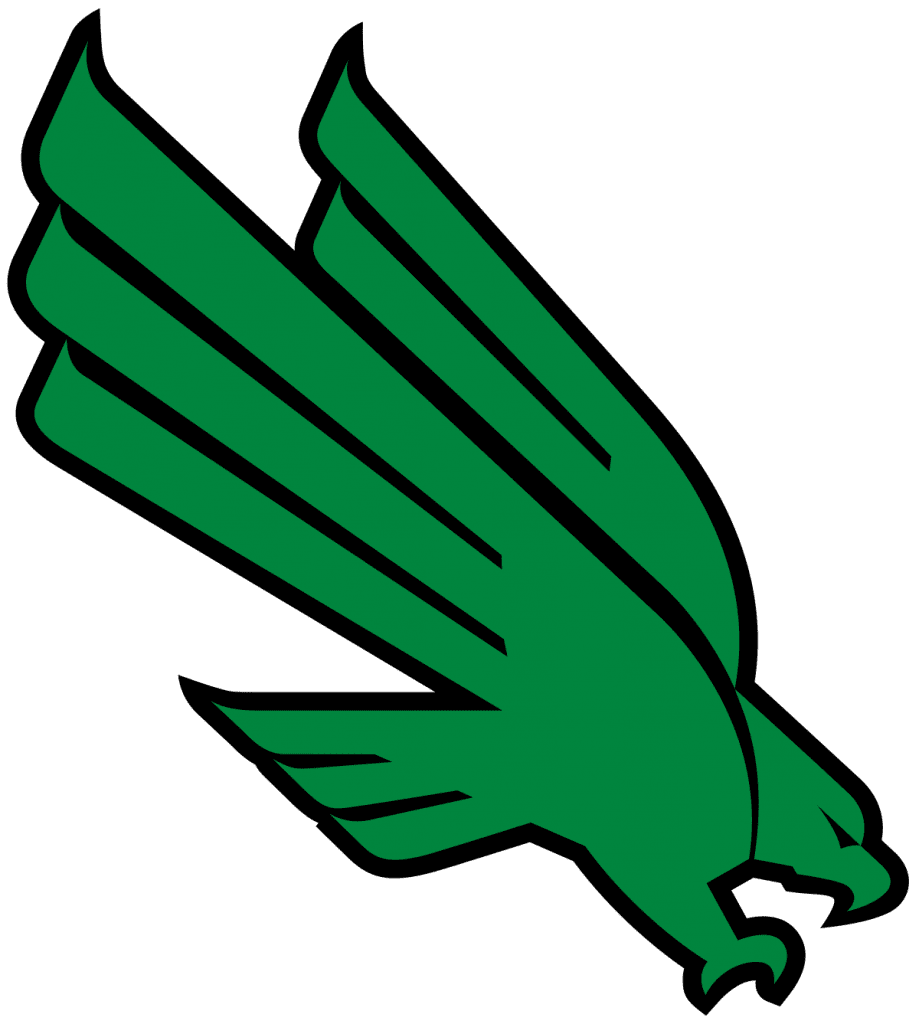 4/11/2021
W: Hope Trautwein (6-3) L: Hubbard, S (0-4)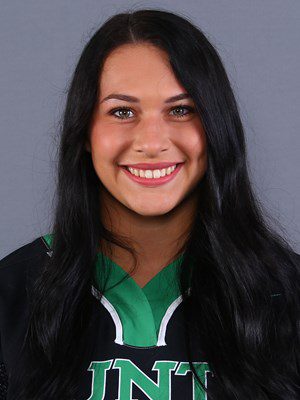 PINE BLUFF, Ark. – Hope Trautwein tossed North Texas' first-ever perfect game and the Mean Green (18-9, 2-2 C-USA) outscored Arkansas – Pine Bluff (1-18, 1-6 SWAC) 8-2 in a sweep of Sunday's doubleheader. The two teams will square off on Monday at 1 p.m. as the Mean Green go for the series sweep.

"Our pitchers threw really well today and pounded the strike zone," head coach Rodney DeLong said. "They really carried us today and overall we played really good defense except for one inning. Definitely struggled at the plate, but keep chipping away and we'll get something going."

Game 1 – UNT 3, UAPB 0
Senior Hope Trautwein made history yet again in game one against Arkansas – Pine Bluff on Sunday, tossing the program's first ever perfect game in a 3-0 win.

"That was a great performance by Hope," DeLong added. "Any time she gets the ball, she never surprises us with the success she has. She's the hardest worker on our team, she brings it every day and she deserves all the credit and all the success in the world."
The Plfugerville native became the first pitcher in Division I history to throw a seven-inning perfect game in which she registered all 21 outs by strike out, Trautwein's final line was 7.0 IP, 0 hits, 0 walks, 21 batters faced, 21 strikeouts. She has two no-hitters on her career (4/3/2019 at Sam Houston State and 4/7/2018 at Mississippi Valley State). The outing also marked just the second perfect game in Conference USA history.
Sunday also marked the third time in Trautwein's career that she has struck out 21 batters in a single game, she became just the third pitcher in Division I history to strike out 21 hitters in a seven-inning game on Feb. 13 at Southeastern Louisiana. Trautwein now has 581 career strikeouts which puts her just 131 strikeouts away from the program leader Ashley Kirk who had 712 from 2011-2014.
The Mean Green got the only runs of the game in the fourth inning as Candain Callahan drove in two on an RBI single followed by an RBI groundout by Lexi Cobb, the second RBI of her career.
Game 2 – UNT 5, UAPB 2
Janie Worthington got the start in the second game of the day and moved to 5-0 on the season with 4.0 IP, three hits, one run and seven strikeouts. GiGi Wall would pitch two innings of relief in which she allowed one unearned run and struck out three while Ariel Thompson picked up her first save of the season and third of her career with 1.0 IP in which she allowed just one hit and struck out the side.
 
The Mean Green struck for a pair of runs in the second, first on another RBI from Cobb before her and Tuesday DerMargosian executed a perfect double steal to plate another run. Tayla Evans would blast her fifth home run of the season in the third to extend the lead to 3-0, she would finish her 100th career game with three hits and two RBI.
 
RBI singles from Tarah Hilton and Evans in the fourth would make it 5-0 and the Lady Lions would strike for their first run of the day with an RBI groundout in the bottom half of the frame. An RBI single by UAPB would cut the lead to three, but Thompson would make quick work in the seventh to seal the win and pick up the save.
GAME RECAPS COURTESY OF NORTH TEXAS ATHLETIC COMMUNICATIONS