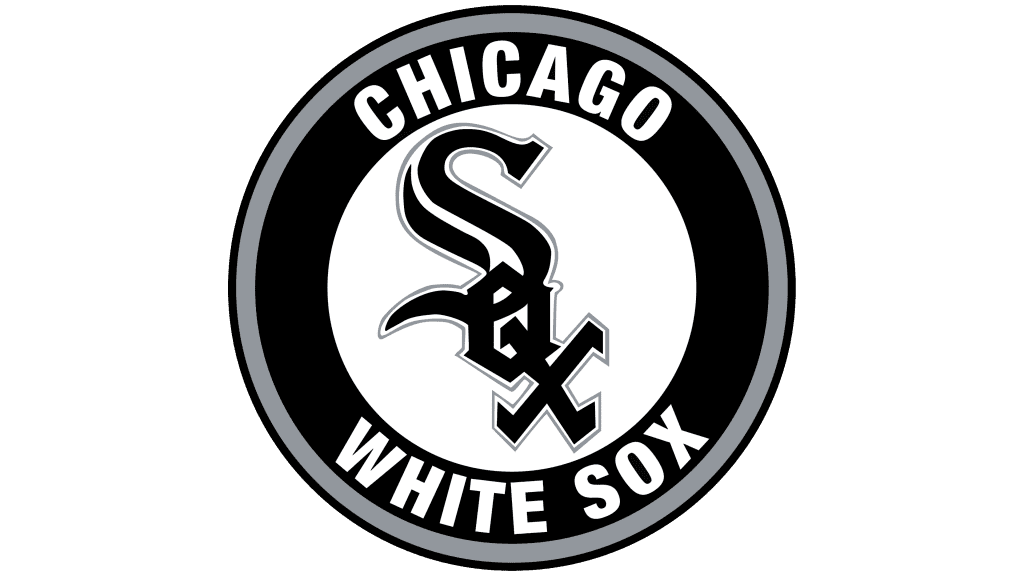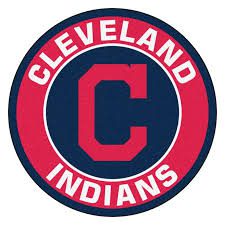 CLEVELAND INDIANS (5-4) at CHICAGO WHITE SOX (5-5)
RHP Shane Bieber (0-1, 3.65 ERA) vs. RHP Lucas Giolito (1-0, 4.22)
Game #11 | Home #4  Tuesday, April 13  7:10 p.m. CT  Guaranteed Rate Field
WHITE SOX AT A GLANCE
 The Chicago White Sox have won four of their last six games
as they continue the fi rst homestand of the season tonight against
the Cleveland Indians.
 RHP Lucas Giolito, who is 2-0 with a 1.07 ERA (4 ER/33.0 IP)
and 43 strikeouts in fi ve starts against the Indians since 2019, is
scheduled to start for the White Sox.
 The Sox are 2-1 on the homestand, splitting a pair of games
with Kansas City (one rainout) before recording a 4-3, walkoff
victory last night over the Indians.
 Following this four-game series, the Sox take a six-game trip
to Boston (4/16-19) and Cleveland (4/20-21).
 Of the White Sox fi ve losses this season, three have come
when leading after seven innings, one in walkoff fashion and one
when leading by three runs.
 The White Sox went 3-4 on their season-opening trip to Los
Angeles-AL (1-3) and Seattle (2-1).
TONIGHT'S STORYLINES
 White Sox starting pitchers own a 3.25 ERA (19 ER/52.2 IP)
with 62 strikeouts through 10 games … the rotation has allowed
three runs or less in nine of the 10 games.
 The Sox lead the major leagues with 54 walks and rank third
with a .349 on-base percentage.
 The White Sox are 14-3 in their last 17 home games vs.
American League Central opponents dating back to 8/17/20.
 The White Sox are hitting .214 (15-70) with RISP over the last
seven games.
 Luis Robert has reached base safely in 13 consecutive games
dating back to 9/25/20.
YESTERDAY'S RECAP
 Pinch-runner Nick Madrigal scored the winning run with one
out in the ninth inning on a throwing error by Cleveland 1B Yu
Chang as the White Sox ended a six-game losing streak against
the Indians with a 4-3 victory.
 LHP Dallas Keuchel, starting in place of Carlos Rodón (upset
stomach), allowed three runs on three hits over 5.0 IP.
 Evan Marshall (1.1 IP), Aaron Bummer (0.1) and Codi Heuer
(2.1 IP) combined for 4.0 scoreless IP in relief of Keuchel …
Heuer earned the victory, setting career highs in both IP and
strikeouts (four).
 Adam Eaton homered for th second straight game, a three-run
shot off Tristan McKenzie in the third to give the Sox a 3-2 lead.
 Yoán Moncada collected two of Chicago's fi ve hits.
MARQUEE MATCHUP
 Tonight's game features the third head-to-head matchup
between RHPs Shane Bieber and Lucas Giolito since 2020 …
Bieber won the 2020 American League Cy Young Award, and
Giolito fi nished seventh.
 Since the start of the 2019 season, Giolito leads the AL in
opponents slugging percentage (.351), complete games (four)
and shutouts (three) and ranks among the leaders in numerous
other categories (see box at right).
 Bieber and Giolito both posted NDs on 8/9/20 at Guaranteed
Rate Field and 9/23/20 at Progressive Field … in those two
matchups, Bieber posted a 2.45 ERA (3 ER/11.0 IP) with 18
strikeouts, while Giolito recorded a 2.77 ERA (4 ER/13.0 IP)
with 20 strikeouts.
 A comparison between Bieber and Giolito since 2019:
Pitcher W-L ERA GS CG SHO IP H BB SO SO/9.0 SO/BB WHIP
Bieber 23-10 2.87 47 3 2 304.0 240 68 405 11.99 5.96 1.01
Giolito 19-12 3.47 43 4 3 259.2 184 88 243 11.89 3.90 1.05
ALTERNATIVE NATION
 The White Sox alternate site team are scheduled to play the
Cubs for the fi rst time today at Wintrust Field in Schaumburg, Ill.
 RHP Reynaldo López is scheduled to start for the Sox … no
fans will be allowed for this game.
 Limited fans will be allowed for games vs. the Cubs on 4/24,
4/28 and 4/30.
AT THE HELM
 Hall of Famer Tony La Russa is in his 60th season in professional baseball and his second stint as White Sox manager …
he was named Sox manager for the second time on 10/29/20.
 La Russa's 2,733 career wins rank third in MLB history, trailing
only Hall of Famers Connie Mack (3,731) and John McGraw
(2,763) … his 5,107 games managed rank second in MLB history
behind Mack (7,755).
 He needs 30 wins to tie McGraw for second all-time with 2.763
World Series Champions: 1906, 1917, 2005  AL Champions: 1901, 1906, 1917, 1919, 1959, 2005  AL West Champions: 1983, 1993  AL Central Champions: 2000, 2005, 2008
WHITE SOX VS. CLEVELAND INDIANS
 The White Sox lead the season series, 1-0.
 The teams are scheduled to play 19 times in 2021 (10 at
Guaranteed Rate Field), including nine games between 4/12- 5/2.
 Eight of the last 11 games between the Sox and Indians (since
2020) have been decided by two runs or less.
 The Indians won the 2020 series, 8-2, including a four-game
sweep at Progressive Field from 9/21-24.
 The Indians are 54-33 against the Sox since 2016.
CENTRAL COMMAND
 The White Sox are 2-1 vs. the American League Central division
this season after going 25-15 (.625) in 2020, the second-best
winning percentage in franchise history behind the 2005 club
(52-22, .703).
FROM THE TRAINING ROOM
 SS Tim Anderson (left hamstring) and OF Eloy Jimenez (torn
pec), two of the White Sox three Silver Slugger Award winners
from 2020, are on the injured list.
 They are joined on the injured list by OFs Adam Engel (right
hamstring) and Billy Hamilton (left hamstring) and LHP Jace Fry
(recovery from microdiscectomy).
KASPER MOVES SOUTH
 Veteran broadcaster Len Kasper is in his fi rst season in the
White Sox radio booth after spending the last 16 seasons in the
Chicago Cubs TV booth.
 Kasper will pair with long-time analyst Darrin Jackson to
provide play-by-play for Sox broadcasts on ESPN AM-1000, the
team's new fl agship radio station, and also will work approximately 20-25 TV games on NBC Sports Chicago.
THE YERMÍN˨ATOR
 Rookie Yermín Mercedes leads the American League in average (.500) and on-base percentage (.556) and ranks fi fth in OPS
(1.337) and slugging percentage (.781).
 Some of Mercedes' notable accomplishments in 2021:
 Has reached base safely in all eight games this season.
 15 hits were the most by a Sox player in his fi rst seven career games.
 12 hits were the most by any player in the modern era over his fi rst
four career starts and the most by any White Sox player over his fi rst
four games of a season, surpassing Ducky Holmes' 11 in 1904.
 First player with 3-plus hits in a game three times in his fi rst four career
starts since Roy Campanella in 1948.
 First player in MLB history to start a season 8-8, breaking the mark of
7-7 set by Cincinnati's Chris Stynes in 2007 (Elias and STATS).
 Went 5-5 with a double and four RBI on 4/2 at Angels, becoming the
fi rst player in MLB history to go 5-5 in his fi rst career start.
 Joined Washington's Cecil Travis (5-7 on 5/16/1933 vs. Cleveland) as
the only players in the MLB modern era to collect fi ve hits in his fi rst
career start (STATS).
MVP! MVP! MVP! MVP!
José Abreu hit his 200th career home run on 4/6 at Seattle,
joining Frank Thomas (448), Paul Konerko (432), Harold Baines
(221) and Carlton Fisk (214) as the only players in Sox history to
reach that milestone.
 In 2020, Abreu became the fourth player (fifth time) in Sox
history to be named American League MVP, joining Nellie Fox
(1959), Dick Allen (1972) and Frank Thomas (1993-94).
 Abreu, who won his third career Silver Slugger Award, also
became the fi rst player in Sox history to lead the major leagues
in RBI and the fi rst player to lead the AL in RBI in back-to-back
seasons since Boston's David Ortiz in 2005-06.
SILVER SOX
 1B José Abreu (third career) and SS Tim Anderson (fi rst) and
OF Eloy Jiménez (fi rst) were named American League Silver
Slugger Award winners in 2020.
 The three recipients were a franchise-record, and the Sox became the fi rst AL team with three diff erent winners since Boston's
Mookie Betts, Xander Bogaerts and David Ortiz won in 2016.
CY YOUNG SOX
 Four members of the White Sox current pitching staff fi nished
in the Top 10 of the AL Cy Young Award voting in 2020.
 Dallas Keuchel (46 total votes), Lance Lynn (22 with Texas)
and Lucas Giolito (18) were fi fth, sixth and seventh, respectively,
while Liam Hendriks (fi ve with Oakland) tied for ninth.
 No other AL team has more than one pitcher who received
votes in 2020 … the Dodgers, Milwaukee, Philadelphia and San
Diego (two each) are the only MLB teams with more than one.
 Jack McDowell (1993), LaMarr Hoyt (1983) and Early Wynn
(1959) are the only pitchers in White Sox history to win the award.
27 STARTER LUCAS GIOLITO RHP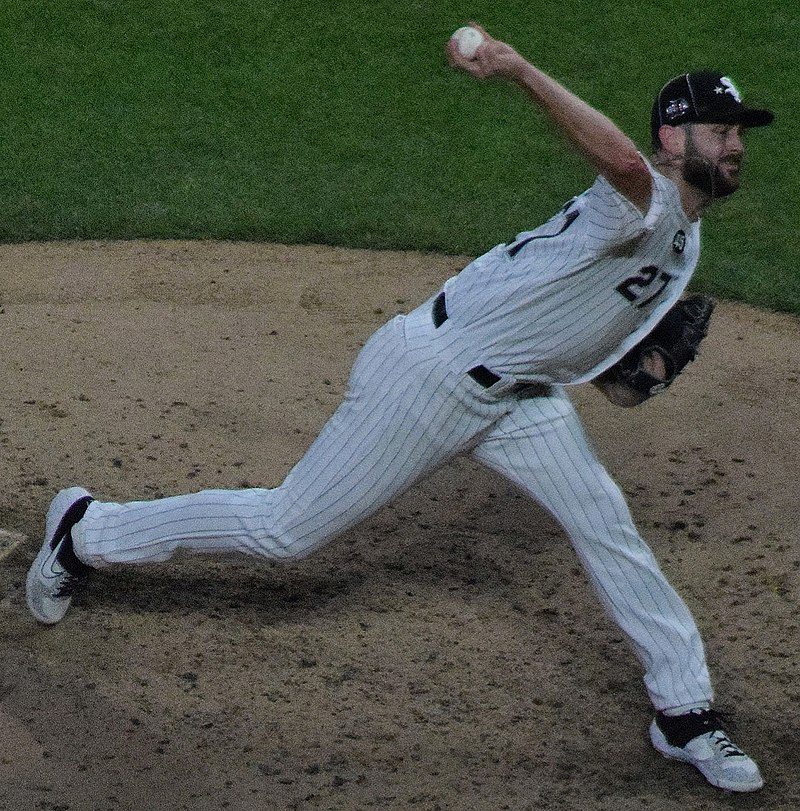 HT: 6-6 | WT: 245 Age: 26 (7/14/94) Signed Through: 2021
Born: Santa Monica, Calif. | Resides: Davis, Calif.
Tonight's Starters 2021 Career 2020 vs. Opp. Career vs. Opp.
RHP Shane Bieber 0-1, 3.65 34-15, 3.33 0-0, 2.45 2-2, 2.94
RHP Lucas Giolito 1-0, 4.22 32-29, 4.43 0-0, 1.89 2-2, 2.62
GIOLITO AT A GLANCE
l Is scheduled to make his third start of the season and
first at Guaranteed Rate Field.
l Has gone 5-2 with a 2.95 ERA (26 ER/79.1 IP), 112
strikeouts and a .169 (47-278) opponents average over
his last 13 starts (eight quality).
l Needs 0.1 IP for 500.0 in his career, 12 appearances
for 100 and 14 starts for 100.
l Is 32-28 with a 4.33 ERA (230 ER/478.1 IP), 502
strikeouts, a 1.19 WHIP, .216 opponents average and 68
home runs allowed in 82 career starts (45 quality) with the
White Sox … was an American League All-Star in 2019.
LAST START
l Earned his first win of the season on 4/6 at Seattle,
allowing three runs on four hits with one walk and 10
strikeouts over 5.1 IP … marked his 11th career double-digit strikeout performance (see note below).
l Departed the game in the sixth inning with the Sox
leading, 5-3, after throwing 96 pitches (61 strikes) … the
White Sox went on to win, 10-4.
l Owned a 50.0 first-strike percentage, and a 18.8
swinging-strike percentage (18 misses) vs. 22 batters …
threw 52 four-seam fastballs (92.7 mph avg; 94.8 mph
max), 31 changeups (81.7 avg; 83.3 max) and 13 sliders
(85.4 mph avg; 86.6 max).
THE SHOWDOWN: PART III
l Will face 2020 American League Cy Young Award
winner Shane Bieber for the third time in his career.
l Faced Bieber on ESPN's "Sunday Night Baseball"
on 8/9/20 at Guaranteed Rate Field and 9/23/20 at Progressive Field (Sox went 0-2) … below are Giolito and
Bieber's stats over those two matchups:
Player W-L ERA IP H R ER BB SO AVG
Giolito 0-0 2.77 13.0 8 4 4 8 20 .186
Bieber 0-0 2.45 11.0 6 4 3 5 18 .158
POSTING PUNCHOUTS
l Has recorded 11 career starts with 10-plus strikeouts,
tied with Billy Pierce for the sixth-most in White Sox history
(see list above) … is one double-digit strikeout game from
tying Alex Fernandez for fifth place.
l Has recorded double-digit strikeouts 10 times since
2019, the ninth-most in baseball during that span …
teammate Lance Lynn ranks eighth with 11.
l His 9.45 strikeouts-per-9.0 IP mark (502 SO/478.1
IP) with the Sox is the second-best mark in club history
(minimum 400.0 IP) behind LHP Chris Sale (10.09).
ROUGH ROUTE FOR RIGHTIES AND LEFTIES
l Is limiting right-handers to a .223/.292/.386 (103-461)
slash line since 2019 … ranks among AL leaders vs.
righties in average (4th), OPS (6th, .678), SLG (9th) and
OBP (9th) during that span.
l Has held lefties to a .171/.247/.317 (81-473) slash
line since 2019 … ranks among MLB leaders vs. lefties
in average (3rd), OPS (3rd, .564), SLG (4th) and OBP
(5th) during that span.
RISP-Y BUSINESS
l Opponents batted .196 (9-46) with RISP last season,
the fifth-lowest in the American League … is limiting opponents to a .218 (34-156) average w/RISP since 2019,
the fifth-lowest mark in the AL (min. 150 batters faced).
OPENING HONORS
l Made his second straight Opening Day start on 4/1
at Los Angeles Angels (ND; 2 ER/5.1 IP)… became the
first Sox pitcher to start consecutive OD since LHP Chris
Sale (2013-14), and the first RHP since Jaime Navarro
(1997-98).
l Struck out the side in the first inning, becoming the first
pitcher in White Sox history to accomplish the feat on OD.
l His eight strikeouts on OD are tied for the fifth-most in
franchise history … became the 10th player in club history
to recorded eight-plus strikeouts on OD.
SUMMER AT 35th AND SHIELDS
l Is 2-1 with a 1.95 ERA (6 ER/27.2 IP), 37 strikeouts
and a .109 (10-92) opponents average over his last four
starts at Guaranteed Rate Field.
l Went winless (0-7) over 10 starts at home from 7/6/19-
8/15/20, posting a 6.04 ERA (38 ER/56.2 IP).
l Threw the 19th no-hitter in Sox history on 8/25 at home
against the Pittsburgh Pirates … struck out a career-high
tying 13, the most by a Sox in a no-hitter
VS. CLEVELAND INDIANS | A.L. CENTRAL
l Is scheduled to make his eighth career start against
Cleveland and fourth at home (see game log at right).
l Is 2-0 with a 1.07 ERA (4 ER/33.2 IP), 43 strikeouts
and a .179 (20-112) opp. AVG in his last five starts.
l Has gone 2-1 with a 2.77 ERA (15 ER/48.2 IP) and
.180 (31-172) opp. AVG over his last eight starts against
the AL Central.
GIOLITO AMONG AL LEADERS SINCE 2019
Category Rank Stat Category Rank Stat
Opp. SLG……… 1st………..351 SO/9.0 IP……….4th …….11.89
Opp. AVG……… 3rd………..197 Strikeouts ………4th ……….343
Opp. OBP…….. 4th………..269 ERA………………7th ………3.47
Opp. OPS…….. 4th………..620 IP………………….7th …….259.2
WHIP …………… 4th……….1.05 Wins ……………..9th …………19
*Minimum 200.0 IP
MOST DOUBLE-DIGIT SO GAMES IN SOX HISTORY
Player Games
LHP Chris Sale………………………………………………………………..35
RHP Ed Walsh…………………………………………………………………17
LHP Juan Pizarro …………………………………………………………….15
RHP Javier Vazquez…………………………………………………………13
RHP Alex Fernandez ………………………………………………………..12
RHP Lucas Giolito ………………………………………………………….11
LHP Billy Pierce……………………………………………………………….11
GIOLITO CAREER HONORS AND AWARDS
Honor/Award Year
7th Place, AL Cy Young …………………………………..2020 and 2019
No-Hitter ……………………………………………….8/5/20 vs. Pittsburgh
AL Player of Week………………………………………………..8/24-30/20
Rawlings Gold Glove® Finalist………………………………………..2019
Comeback Player Award Finalist…………………………………….2019
American League All-Star………………………………………………2019
AL Pitcher of Month ……………………………………………….May 2019
AL Player of Week……………………………………………….5/27-6/2/19
GIOLITO'S 2021 STATISTICAL BREAKDOWN
Split W-L ERA G-GS IP H R ER HR BB SO AVG
Home — — — — — — — — — — —
Road 1-0 4.22 2-2 10.2 6 5 5 1 3 18 .154
Day — — — — — — — — — — —
Night 1-0 4.22 2-2 10.2 6 5 5 1 3 18 .154
April 1-0 4.22 2-2 10.2 6 5 5 1 3 18 .154
Category AVG AB H HR BB SO HBP OBP SLG OPS
Total .154 39 6 1 3 18 0 .214 .256 .471
vs. Left .067 15 1 0 1 8 0 .125 .067 .192
vs. Right .208 24 5 1 2 10 0 .264 .375 .644
QS-GS Pct. RSA #P/G SO/9 SO/BB HR/9 WHIP W-L
0-2 0.0 6.75 91.5 15.19 6.00 0.84 0.84 1-1
GIOLITO'S 2021 ADVANCED METRICS
FIP BABIP Contact% F-Str% SwStr% HardHit% FB% FBvelo
1.84 .250 62.4 61.9 19.1 60.0 42.9 93.6
GIOLITO'S GAME BESTS/HIGHS
2021 Season Career
IP 5.1 (2x, 4/6 at Sea.) 9.0 (3x, 8/25/20 vs. PIT)
SO 10 (4/6 at Sea.; 5.1 IP) 13 (3x, 8/25/20 vs. PIT)
R (High) 3 (4/6 at Sea.; 5.1 IP) 9 (4/21/18 vs. HOU)
HR (High) 1 (4/1 at LAA; 5.1 IP) 4 (7/25/19 vs. MIN)
Hits (High) 4 (4/6 at Sea.; 5.1 IP) 9 (2x, 5/29/18 at CLE)
CG None 4 (8/25/20 vs. PIT; 9.0 IP)
SHO None 3 (8/25/20 vs. PIT; 9.0 IP)
Pitches 96 (4/6 at Sea.; 5.1 IP) 119 (8/23 at CLE, 6.0 IP)
Scoreless IP 3.0 (4/1) 22.0 (5/28-6/8/19)
Win Streak 1 game (4/6-current) 9 games (4/12-6/14/19)
Los. Streak None 4 games (2x, 8/27/19-7/24/20)
GIOLITO CAREER GAME LOG VS. CLEVELAND
Date H/R W-L ERA G-GS IP H R ER HR BB SO #Pit
5/29/18 R L 7.50 1-1 6.0 9 5 5 2 0 3 98
6/11/18 H L 7.36 1-1 5.0 4 4 4 1 4 3 93
5/7/19 R W 4.42 1-1 7.1 3 0 0 0 3 8 105
6/2/19 H W 3.16 1-1 7.1 5 0 0 0 0 9 103
7/29/20 R ND 2.56 1-1 6.0 4 0 0 0 2 6 85
8/9/20 H ND 2.56 1-1 7.0 4 2 2 0 5 9 102
9/23/20 R ND 2.62 1-1 6.0 4 2 2 1 3 11 119
Home 1-1 2.79 3-3 19.1 13 6 6 1 9 21 —
Road 1-1 2.49 4-4 25.1 20 7 7 3 8 28 —
Totals 2-2 2.62 7-7 44.2 33 13 13 4 17 49 —
*Personal bests vs. Indians in bold italics
GIOLITO VS. CLEVELAND INDIANS
Player AB H 2B 3B HR RBI BB SO AVG OBP SLG
Gamel 2 1 0 0 1 2 0 0 .500 .500 2.000
Hernández 9 3 2 0 0 1 1 3 .333 .400 .556
Ramírez 18 5 1 0 1 3 3 2 .278 .381 .500
E. Rosario 28 6 2 0 2 3 3 5 .214 .290 .500
Pérez 10 2 0 0 0 0 0 5 .200 .200 .200
Bauers 6 0 0 0 0 0 2 4 .000 .333 .000
Luplow 2 0 0 0 0 0 0 2 .000 .000 .000
Reyes 7 0 0 0 0 1 0 5 .000 .000 .000
A. Rosario 3 0 0 0 0 0 0 0 .000 .000 .000
BULLPEN NOTES
SOX BULLPEN Last: W; 0 R/4.0 IP
Series: 1-0; 0 R/4.0 IP Home: 1-1; 3 R/9.1 IP
SV: 1-6 (16.7) | IR/IRS: 21/6 (28.6) | 1st Batter: 4-25 (.160)
Season Highs: IP – 5.1 (4/11 vs. K.C.) | SO – 8 (2x, 4/11 vs. K.C.)
l White Sox relievers are 2-5 with a 4.41 ERA (17 ER/34.2 IP),
47 strikeouts and a .229 (30-131) opponents average over their
first nine games of 2021.
l The Sox bullpen has struck out five-plus batters in six of its nine
games this season … its 12.20 strikeouts per 9.0 IP (47 SO/34.2
IP) lead the American League and rank second in the majors
COURTESY CHICAGO WHITE SOX & MLBpressbox.com