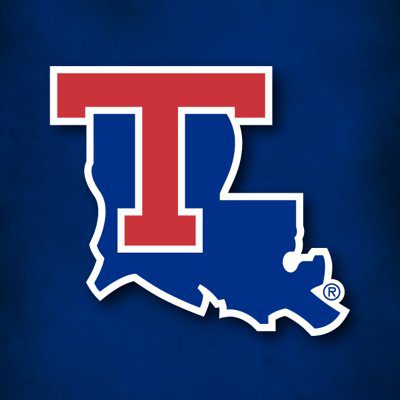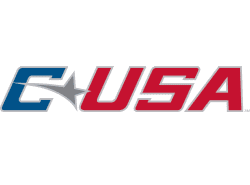 RUSTON – Three members on the 2020-21 West Division champion Louisiana Tech Bulldogs earned Conference USA postseason awards, as announced by the league office on Monday.
 
Isaiah Crawford and Kenneth Lofton, Jr. were named Third Team All-Conference USA.  Lofton, Jr. also earned All-Freshmen Honors and Cobe Williams was tabbed on the All-Defensive Team.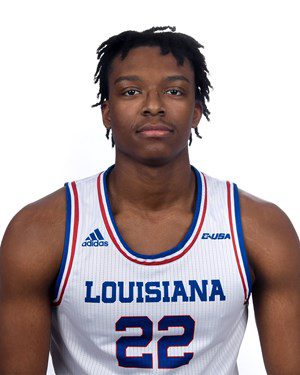 After having his freshman year cut short due to a season-ending knee injury, Crawford returned to make a huge impact for LA Tech as a sophomore. 
 
The Fort Worth, Texas native anchored the Bulldogs in scoring with an average of 11.8 points per contest while shooting 49.3 percent from the field and a team-best 40.7 percent from beyond the arc. 
 
He scored double-digit points 17 times (and in 12 of the 16 league games).  His standout games included a 25-point effort at UTEP when he went 12-of-15 from the field and a career-high 27-point performance at North Texas. 
 
The versatile forward also pulled down 132 rebounds (5.1 boards per games), recorded a team-high 17 blocks and tallied 21 steals.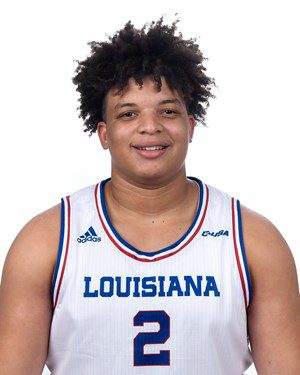 Lofton, Jr. burst onto the scene on Dec. 6 when he recorded his first collegiate double-double with 17 points and 12 rebounds at LSU.  He was inserted into the starting lineup the following game and started every one since. 
 
He was voted as the C-USA Freshman of the Week nine times (out of 14), including six consecutive.  He is averaging 11.2 points per game, recording 17 double-digit scoring outputs including in 11 of the last 12 contests.  In doing so, he shot a 56.9 percent from the field.  His two 20+ scoring performances came against UTEP (20 points) and UAB (career-high 21 points). 
 
The Port Arthur, Texas native posted seven double-doubles, second most in C-USA.  He became the first freshman Bulldog to lead the team in rebounding since Paul Millsap (2003-04), totaling 194 rebounds for an average of 7.5 boards per game. 
 
Crawford and Lofton, Jr. join six other Bulldogs who have been voted All-Conference USA.  LA Tech has had 13 all-conference selections since joining the league in 2013-14, the second most of any program during this stretch.  Lofton, Jr. became just the seventh freshman to earn All-Conference USA honors since 2013-14.  He is also the fourth Bulldog to be on the five-person All-Freshmen Team.   
Williams is the sixth Bulldog to be named to the C-USA All-Defensive Team.  LA Tech has had eight All-Defensive Team selections (six total players), the most of any program in the league since 2013-14.
 
For all the latest in Bulldog Basketball, follow them on Twitter (@LATechHoops), Instagram (@LATechHoops) and Facebook (LATechMBB). 
 
All-Conference First Team:
Jahmir Young, Charlotte
Taevion Kinsey, Marshall
Javion Hamlet, North Texas
Jhivvan Jackson, UTSA
Charles Bassey, WKU
 
All-Conference Second Team: 
Jarrod West, Marshall
Malik Curry, Old Dominion
Tavin Lovan, UAB
Keaton Wallace, UTSA
Taveion Hollingsworth, WKU
 
All-Conference Third Team:
Isaiah Crawford, LA Tech
Kenneth Lofton, Jr., LA Tech
Quincy Olivari, Rice
Souley Boum, UTEP
Bryson Williams, UTEP
 
All-Freshman Team:
Kenneth Lofton, Jr., LA Tech
Rubin Jones, North Texas
Jaron Pierre, Jr., Southern Miss
Jordan Ivy-Curry, UTSA
Dayvion McKnight, WKU
 
All-Defensive Team:
Jarrod West, Marshall
Cobe Williams, LA Tech
Quan Jackson, UAB
Trey Jemison, UAB
Charles Bassey, WKU
Josh Anderson, WKU
COURTESY LOUISIANA TECH ATHLETIC COMMUNICATIONS