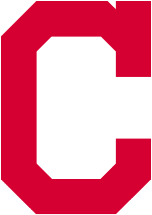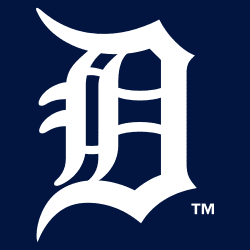 CLEVELAND INDIANS (0-0) at DETROIT TIGERS (0-0)
RHP Shane Bieber (-, —) vs. LHP Matthew Boyd (-, —)
Game #1/Road #1 » Thurs., April 1, 2021 » Comerica Park » 1:10 p.m. (ET) » Bally Sports Great Lakes, WTAMWMMS/IRN
OPENING DAY 2021
» The Cleveland Indians are set to commence the franchise's
121st season all-time (1901-2021) this afternoon in Detroit…
Cleveland's home opener will take place on Monday in what will
mark the start of the club's 28th season at Progressive Field.
» Cleveland is 61-59 (.508) all-time on Opening Day after a 2-0
victory over visiting Kansas City to begin 2020's abbreviated 60-
game slate; marked 11th Opening Day SHO in franchise history
first since 3/31/14 at OAK (2-0) & first at home since 4/14/53 vs.
CWS (6-0, CG SHO by Bob Lemon)…despite an even split in lidlifters over the last 4 seasons (wins in 2017 & 2020), Cleveland has still dropped 8 of 12, 12 of 18, and 14 of its last 22 games to begin a
season dating back to 1999 (Tribe won 4 of 5 from 1994-98).
» The longest Opening Day win streak in Cleveland history is 5
years, accomplished on 3 occasions: 1925-29, 1931-35, 1951-55…
Tribe's longest OD losing streak is 4 years, done several times.
OPENING ON THE ROAD
» Cleveland will open a season on the road for the 75th time, going
38-36 (.514) all-time in Opening Day games played away from
Cleveland…Tribe is 23-23 (.500) all-time in 46 Opening Day games
played in Cleveland…the Indians have opened 4 of 5, 7 of 9 and
19 of their last 25 seasons on the road; in fact, the Indians have
now played the club's first regular season game in Cleveland just
8 times in the 28-season history of Progressive Field (1994-2021).
» Cleveland went 17-13 (.567, T2nd in AL) on the road in 2020
and 18-12 (.600, T7th in AL) at home.
OPENING DAY OPPONENTS
» The Cleveland & Detroit franchises are set to meet on Opening
Day for the 30th time in MLB history, as the Tigers are now the most
frequent OD opponent all-time for the Tribe…despite this fact, the
two franchises are meeting on OD for the first time since April
8, 1985 when Jack Morris (8.0IP, 4R-ER) outlasted Bert Blyleven
(4.2IP, 3R-2ER) in a 5-4 win by the Tabby Cats at Tiger Stadium…
Cleveland is 18-11 all-time against Detroit on Opening Day.
» This will mark third consec. season for Cleveland to open against
an A.L. Central opponent ('19 at MIN, '20 vs. KC), this following
7-year stretch (2012-18) of opening the season outside the division.
CLEVELAND ALL-TIME OPENING DAY OPPONENTS
BY CLUB, 1901-2021
No. Team No. Team No. Team
30 Detroit 4 Boston 3 Toronto
29 Chicago-AL 4 Los Angeles-AL 3 Seattle
14 St. Louis-AL 4 Minnesota 3 KC Royals
6 Texas 3 Milwaukee (1970-) 1 Houston
5 Baltimore (1954-) 3 KC Athletics 1 Wash (1960-71)
5 New York-AL 3 Oakland
OPENING DAY ROSTER
» Cleveland officially announced the club's season-opening 26-man
roster, breaking camp with 13 pitchers & 13 position players…18 of
26 players on this year's Opening Day roster appeared for the club
in 2020 (12 of the 26 were on the club's 2020 OD roster).
» Six (6) are set to make their Cleveland debuts: RHP EMMANUEL
CLASE, OF BEN GAMEL, SS ANDRÉS GIMÉNEZ, OF AMED
ROSARIO, OF EDDIE ROSARIO & RHP TREVOR STEPHAN.
» The Indians have five (5) players on a Major League OD roster
for the first time in their careers, all pitchers: Clase, LHP LOGAN
ALLEN, RHP TRISTON McKENZIE, RHP ZACH PLESAC &
Stephan…Stephan's first appearance will also be his MLB debut; he
is one of six Rule 5 Draft selections in the Modern Era (since 1965)
to make Cleveland's OD roster, first since 1990: OF Andres Mora
('79 draft), RHP Tom Waddell ('83), OF Eddie Williams ('85), OF
Mike Huff ('90) & RHP Hector Ambriz ('09, started year on DL).
» LHP OLIVER PÉREZ (16.093) is one of 4 active players with
16 yrs of MLB service time: Albert Pujols (20.0), Miguel Cabrera
(17.101), Zack Greinke (16.057).
CLEVELAND: MOST WINS IN A.L. SINCE 2013
» With a 35-25 (.583) regular season record in 2020, the Tribe
posted its eighth consecutive winning season…marks the
most consecutive winning seasons since the club also had eight
consecutive winning seasons from 1994 to 2001…the eight
consecutive winning seasons is T2nd-longest in club history behind
10 consecutive seasons finishing above .500 from 1947-56.
» Cleveland joins New York-AL as one of only two A.L. teams to
finish above .500 in each of the last eight campaigns…club has
gone 673-519 (.565) from 2013-20, the best win pct. in the A.L. over
that span, 2nd-best in Majors behind the Dodgers (714-481, .597).
TITO SET TO BEGIN NINTH SEASON WITH CLEVELAND
» TERRY FRANCONA is set to begin his ninth season as
Cleveland's manager, posting the A.L's best record from 2013-20,
2nd-best in the Majors, at 673-519 (.565) with five Postseason
berths over eight years…sits 56 wins shy of the most in Cleveland
managerial history in 3rd place behind only Lou Boudreau (728-
649) and Mike Hargrove (721-591).
» Enters 2021, his 21st as an MLB skipper, with 3rd-most wins by
any active MLB mgr at 1702-1434 (.543) behind Tony LaRussa
(2728-2365) & Dusty Baker (1892-1667)…2020 marked his 16th
consec. winning season, longest streak by any active mgr & longest
by any skipper since Sparky Anderson's stretch of 17 straight
from 1972-1988 with Cincinnati (1972-78) and Detroit (1979-88).
MOTOR CITY SOUL
» Cleveland went 7-3 vs. Detroit in 2020 to post club's fifth consec.
winning season head-to-head against the Motor City Kitties (65-20
since '16; 33-11 on road over that span)…Tribe is 97-91 all-time
at Comerica Park since 2000…Tribe saw 20-game win streak vs.
Detroit end last Aug. 21 (began 4/11/19)…a concurrent 12-game
win streak at this ballpark later met its expiration on Sept. 19.
UPCOMING PROBABLES & BROADCAST INFORMATION
Date Opponent Probable Pitchers – Cleveland vs. Opponent First Pitch TV/RADIO
Sat. April 3 at Detroit RHP Zach Plesac (-, —) vs. RHP Julio Teheran (-, —) 1:10PM ET BSGL/WTAM/WMMS/IRN
Sun. April 4 at Detroit RHP Aaron Civale (-, —) vs. LHP Tarik Skubal (-, —) 1:10PM ET BSGL/WTAM/WMMS/IRN
TODAY'S STARTER
57
SHANE BIEBER RHP
W-L ERA G GS IP H R ER BB SO
2020 8-1 1.63 12 12 77.1 46 15 14 21 122
Career 34-14 3.32 66 64 406.1 362 161 150 84 499
BIEBER VS. DETROIT
W-L ERA G GS IP H R ER BB SO
2020 2-0 1.84 2 2 14.2 7 3 3 3 21
Career 5-1 2.13 6 6 42.1 27 10 10 6 52
SECOND STRAIGHT OPENING DAY START
» On the heels of becoming the club's fifth different A.L. Cy Young
Award winner in 2020, the 26-year-old is scheduled to make his second career/consecutive Opening Day start after taking the bump in the
club's first game of 2020, a 2-0 shutout on July 24 vs. KC…recorded
14 K's across just 6.0 innings, triggering several historical notes (see
below)…at 25 years and 54 days, Bieber became the youngest Opening Day starter for Cleveland since CC Sabathia in 2004 (23.259).
» Also in 2020, Bieber joined Bob Feller (1940) as just the second
"Triple Crown" winner in franchise history, first in the Majors since Minnesota's Johan Santana in 2006.
» In a display of consistency over the last decade, Bieber is just the
third different pitcher since 2012 to start on Opening Day for Cleveland, joining Justin Masterson (2012-13) and Corey Kluber (2015-
19)…Kluber's five straight OD starts matched a club record set by
Stan Coveleski from 1917-1921.
» His next strikeout will be the 500th of his young career.
CLEVELAND INDIANS OPENING DAY STARTERS, 1994-2021
1994-RHP Dennis Martinez 2009-LHP Cliff Lee
1995-RHP Dennis Martinez 2010-RHP Jake Westbrook
1996-RHP Dennis Martinez 2011-RHP Roberto Hernandez
1997-RHP Charles Nagy 2012-RHP Justin Masterson
1998-RHP Charles Nagy 2013-RHP Justin Masterson
1999-RHP Jaret Wright 2014-RHP Justin Masterson
2000-RHP Bartolo Colon 2015-RHP Corey Kluber
2001-RHP Bartolo Colon 2016-RHP Corey Kluber
2002-RHP Bartolo Colon 2017-RHP Corey Kluber
2003-LHP CC Sabathia 2018-RHP Corey Kluber
2004-LHP CC Sabathia 2019-RHP Corey Kluber
2005-RHP Jake Westbrook 2020-RHP Shane Bieber
2006-LHP CC Sabathia 2021-RHP Shane Bieber
LAST YEAR'S OPENER
» Bieber dominated with 14 K's across 6.0 SHO frames in his
first career Opening Day start last season, setting a Tribe record
for most punchouts in season lid-lifter, surpassing Gary Bell who
fanned 12 across 10.1 innings on April 19, 1960 vs. Detroit.
» Bieber fell just one punchout shy of the MLB record on Opening
Day set by Camilo Pascual in 1960; Bieber's 14 K's were most in
any MLB Opening Day start since Randy Johnson (14) in 1996 and
most in MLB history for a scoreless Opening Day start.
MLB OPENING DAY STRIKEOUT RECORDS
15 Camilo Pascual 04/18/1960 WAS vs. BOS
14 Shane Bieber 07/24/2020 CLE vs. KC
14 Randy Johnson 03/31/1996 SEA vs. CHW
14 Randy Johnson 04/06/1993 SEA vs. TOR
14 Don Drysdale 04/12/1960 LA vs. CHC
» Bieber became just the second pitcher in Indians history to
record 14-or-more strikeouts in a game while working 6.0-or-fewer
innings, joining Sam McDowell, who turned the trick on Sept. 18,
1966 at Detroit (6.0IP, 7H, 1R/ER, 2BB, 14SO)…Bieber joined a
group of 14 MLB pitchers who have also accomplished the feat
since 1901 (all 14SO in 6.0IP except Max Scherzer: 14SO in
5.2IP)…four different pitchers accomplished the feat in 2019…prior
to 2019, it had not been accomplished since the 2014 season.
» Cleveland's pitching staff finished the game with 18
punchouts, the most ever recorded in a 9-inning game by an
MLB team on Opening Day (MLB Stats).
2021 CACTUS LEAGUE / LAST OUTING
» Will be pitching on regular 4 days' rest after starting Saturday's
9-2 win over Los Angeles-NL at Camelback Ranch in Glendale, AZ…
starting opposite Trevor Bauer (5.2IP, 4R-3ER), Bieber fanned nine
Dodgers and worked deep into the 6th (5.2IP, 6H, 2R-1ER, BB, 9SO).
» In total, Bieber made 5 Cactus League starts, going 2-2 with a
3.12 ERA (17.1IP, 20H, 16R-6ER, 2HR, 6BB, 24SO)…also worked
3.0 frames in a March 6 "B" game at Cincinnati (3H, 1R-ER, 5SO).
DETROIT TIGERS
GAME NOTES
WORLD SERIES CHAMPIONS: 1935, 1945, 1968, 1984
Detroit Tigers (0-0) vs. Cleveland Indians (0-0)
Thursday, April 1, 2021 • Comerica Park, Detroit, MI • 1:10 p.m. ET
LHP Matthew Boyd (No Record) vs. RHP Shane Bieber (No Record)
Game #1 • Home Game #1 • TV: Bally Sports Detroit/MLB.tv • Radio: 97.1 The Ticket
TIGERS OPEN 2021 SEASON AT HOME VS. CLEVELAND:
The Tigers begin the 2021 regular season this afternoon
as they face the Cleveland Indians at Comerica Park.
Following the three-game set against the Indians,
the six-game homestand continues next week with a
three-game series vs. Minnesota (April 5-7).
ROSTER MOVES: The Tigers today made the following
roster moves:
Placed RHP Rony Garcia on the 10-day injured list,
retroactive to March 29, with an abdominal strain
Selected LHP Derek Holland to the 40-man roster
To make room for Holland on the 40-man roster, OF
Christin Stewart has been designated for assignment
WELCOME BACK FANS: For the first time since
September 26, 2019, the Tigers will have fans in the
stands at Comerica Park. After months of preparation
and collaboration with government and public health
officials, the Tigers are thrilled to welcome fans back to
the ballpark for another season of baseball in Detroit.
The stands are permitted to be filled at approximately
20 percent capacity (about 8,200 fans) to start the
season.
OPENING DAY NOTES: Today's contest against the
Indians marks the 121st Opening Day in Tigers
history. The club enters action today with a 58-61-1
record the previous 120 openers. Detroit has won its
season opener in seven of the last nine seasons. Since
Comerica Park opened in 2000, the Tigers are 13-8 in
home openers and have won 10 of their last 12.
TIGERS-INDIANS ON OPENING DAY: The Tigers and
Indians are facing each other on Opening Day for the
29th time. Cleveland has won 16 of the previous 28
meetings, but Detroit was victorious in the most recent
Opening Day matchup on April 8, 1985, a 5-4 margin at
Tiger Stadium.
SPRING TRAINING RECAP: The Tigers finished their
Grapefruit League schedule with a 13-12-4 record.
Detroit closed their spring slate by going unbeaten in
seven of their last eight games. As a team, the Tigers
hit .226/.322/.379 during Spring Training, while the
pitching staff had a 4.24 ERA (238.0IP/112ER), which
ranked fifth in the Grapefruit League.
NOTES ON THE SEASON OPENING ROSTER:
Information about Detroit's 26-man, season-opening
roster:
The roster consists of 13 pitchers (Tyler Alexander,
Matthew Boyd, José Cisnero, Buck Farmer, Michael
Fulmer, Bryan Garcia, Derek Holland, Casey Mize,
Daniel Norris, Tarik Skubal, Gregory Soto, Julio
Teheran, José Ureña), two catchers (Grayson Greiner,
Wilson Ramos), four infielders (Miguel Cabrera,
Jeimer Candelario, Willi Castro, Jonathan Schoop), five
outfielders (Akil Baddoo, Robbie Grossman, JaCoby
Jones, Nomar Mazara, Victor Reyes) and two utility
players (Harold Castro, Niko Goodrum).
4 are on an Opening Day roster at the Major League
level for the first time (Baddoo, W. Castro, Mize, Skubal)
7 were not active with the team in 2020 (Baddoo,
Grossman, Holland, Mazara, Ramos, Teheran, Ureña)
10 have less than three years of Major League service
(Alexander, Baddoo, H. Castro, W. Castro, Garcia,
Greiner, Mize, Reyes, Skubal, Soto)
9 have five-or-more years of Major League service
(Cabrera, Grossman, Holland, Mazara, Norris, Ramos,
Schoop, Teheran, Ureña)
5 have been selected All-Stars (Cabrera, Fulmer,
Ramos, Schoop, Teheran)
MIGGY MILESTONES: Miguel Cabrera enters the
2021 season within reach of two impressive career
milestones. Cabrera is 13 homers away from the 500
career homer mark, and is 134 hits shy of 3,000 career
hits. Cabrera is looking to become just the seventh
player in MLB history with 500 homers and 3,000 hits,
joining Hank Aaron, Eddie Murray, Rafael Palmeiro,
Albert Pujols, Alex Rodriguez and Willie Mays.
TIGERS AND INDIANS: The Tigers and Indians begin
their 19-game season series this afternoon. Detroit had
a 3-7 record against Cleveland last season, including a
1-6 record at Comerica Park. Since the start of the 2016
season, the Indians have gone 65-20 against the Tigers.
CENTRAL FOCUS: The Tigers will begin the 2021 season
with nine straight games against teams from the
American League Central. Detroit went 12-28 against
divisional foes last season, going 1-9 vs. Chicago
(AL), 3-7 vs. Cleveland, 4-6 vs. Kansas City and 4-6 vs.
Minnesota. The Tigers have posted a losing record
against AL Central teams in four consecutive seasons.
OPENING DAY CEREMONIES: The Tigers will hold the
following festivities as part of today's Opening Day
game:
National Anthem – Today's national anthem will
be performed by Grammy Award Winning Vocalist,
Reverend Marvin Winans.

Military Flyover – Four A-10 Thunderbolt II "Warthog"
aircraft will perform a military flyover.

Virtual Ceremonial First Pitch – Local frontline hero,
Joshua Bradley, and his son, Jaxon, will throw out
today's virtual ceremonial first pitch.

God Bless America – Angela Davis, a teacher in the
Wayne Westland Community Schools district and a
frontline worker, will perform "God Bless America"
during the seventh inning stretch.
NOTES ON A.J. HINCH: A.J. Hinch was named the 39th
manager in Detroit Tigers history on October 30, 2020.
*Enters today's game with a 570-452 (.558) career
record as a manager…he leads active Major League
managers (min. seven seasons) in career win
percentage.
*Managed the Houston Astros from 2015-19, leading
the club to the playoffs four times in five seasons,
including in his first year as manager in 2015, snapping
a nine-year drought for Houston and posting a 16-win
improvement from the previous year.
*En route to a franchise-record .594 winning
percentage during his time with the Astros, he led
the club to 100-plus wins in three straight seasons
(2017-19), a World Series Championship (2017) and
American League Pennant (2019).
*Was named the Baseball America Manager of the
Year and Esurance MLB Award as MLB's Best Manager
in 2017…finished second in voting for the 2015 BBWAA
American League Manager of the Year Award.
*His first managerial post was with Arizona, serving in
the role for parts of the 2009 and 2010 seasons.
TIGERS ON THE IL: RHP Rony García (abdominal strain,
10-day IL on April 1, retroactive to March 29); RHP
Spencer Turnbull (IL on March 29)
UPCOMING GAME DETAILS
DATE OPPONENT GAME TIME (ET) TIGERS OPPONENT TV/RADIO
PROBABLE PITCHER PROBABLE PITCHER
Friday Off Day
Saturday Cleveland 1:10 p.m. RHP Julio Teheran RHP Zach Plesac BSDET/97.1
(No Record) (No Record)
Sunday Cleveland 1:10 p.m. LHP Tarik Skubal RHP Aaron Civale BSDET/97.1
(No Record) (No Record)
Matthew Boyd – LHP
Height: 6-3 • Weight: 234 lbs. • Age: 30
Draft: 2013 6th round (Toronto)
College: Oregon State University
Birthplace: Mercer Island, WA
Residence: Sammamish, WA
Today's Start vs. Cleveland
• Marks Boyd's second career (and consecutive) Opening Day nod…
started for Detroit last year on July 24 at Cincinnati to open the season,
allowing four earned runs over 5.0 innings pitched.
• Faced Cleveland twice last season, once each at home and on the road,
tossing 10.1 total innings and allowing seven earned runs on 10 hits
and just two walks, while striking out nine.
• Facing Cleveland for the 14th time in his career, Boyd has posted a
4.13 ERA (72.0IP/33ER) on 66 hits and 22 walks, while striking out 64…
that punchout total is the 13th highest of any active pitcher against
the Indians.
2021 Spring Training
• Boyd stood out as one of the most reliable arms in the Grapefruit
League this season, throwing 18.1 innings over five starts, including a
spring-high 5.1 innings in his last appearance on Friday at Pittsburgh.
• In total he posted a 2.45 ERA (18.1IP/5ER) on 15 hits and six walks,
while striking out 19…among Grapefruit League pitchers, he ranked
tied for fifth in ERA and sixth in WHIP (1.15)
• That ERA mark was his lowest for a spring season (min. 17.0 innings
pitched) since 2017, when he combined to post a 2.10 ERA (25.2IP/6ER).
2020 Regular Season
• Posted a 3-7 record and 6.71 ERA (60.1IP/45ER) on 67 hits, 22 walks
and 60 strikeouts during the club's 58-game sprint season…started his
year 0-4, but won three of his final six outings.
• On the season there was a significant difference between his expected
stats and the results that bore out on the field…among qualified
starting pitchers last season, he had the highest difference between
actual and expected rates in the following categories: batting average
(.278 actual vs. .234 expected), slugging percentage (.552 vs. .456), ISO
(.274 vs. .221) and wOBA (.378 vs. .329).
• Tossed the second complete game of his career in the first game of
the doubleheader on September 4 at Minnesota…punched out eight
hitters over 6.0 innings pitched, but took the loss after allowing two
solo home runs…became the first Tigers pitcher to throw a complete
game and take the loss since Michael Fulmer on May 27, 2017 at
Chicago (AL).
• Posted a season high in strikeouts on August 17 at Chicago (AL),
punching out nine over just 4.0 innings pitched. Lefthanded batters hit
just .135 (5×37) off him this season, while righties batted .304 (62×204).
• Threw 1,086 total pitches, which was the 10th highest total for any
American League pitcher in 2020…also led Tigers pitchers in starts,
innings pitched and strikeouts.
Work in the Community
• In September of 2018, Matthew and his wife, Ashley, launched
Kingdom Home, a nonprofit organization that exists to end child sex
slavery through prevention, with a donation of $100,000. Located in
Uganda, Kingdom Home provides a place of refuge, restoration and
hope for children at risk. Nearly 200 children, both girls and boys, have
been rescued from sex trafficking, gender-based violence, forced child
marriages and abandonment. The home not only helps to restore
children, but also protects them, and reduces the likelihood that they
would re-enter the sex trade or exploitative labor.
• In addition to Kingdom Home, Boyd is a very active member in the
Detroit and Lakeland communities. During the 2020 season he played a
significant role in the club's efforts in the area of COVID-19 prevention
and relief, while continuing to help in other important spaces such as
honoring veterans, first responders and those in need.
• For the second consecutive year, Boyd contributed and served as a
spokesman for the Detroit Tigers participation in MLB's league wide
Home Plate Project which, in 2020, resulted in a gift of $30,000 to
Detroit Public Schools Community District to help feed students as a
result of the unanticipated school closures due to COVID-19.

GAME NOTES COURTESY OF CLEVELAND INDIANS, DETROIT TIGERS & MLBpressbox.com