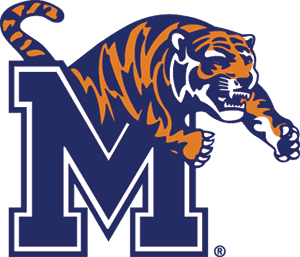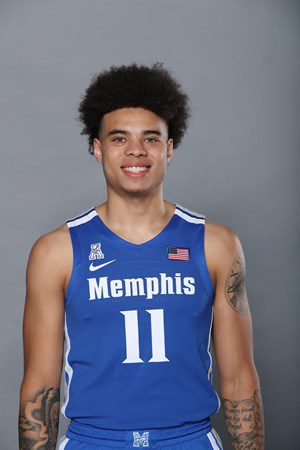 IN SATURDAY'S 70-61 WIN OVER DAYTON IN THE NIT:
Lester Quinones logged his third double-double of the season with 15 points and 10 rebounds.
That is second-most on the team this season, behind Moussa Cisse's four.
Quinones grabbed six offensive rebounds, the second-most by a Tiger in a game this season (Cisse, 10, vs. Auburn, Dec. 12).
QUINONES THE CONSISTENT
• Although overshadowed by his teammate Precious Achiuwa, Lester Quinones had quite a
freshman campaign and was named to the AAC
All-Freshman Team.
• Since his return from an early-season injury just
before New Year's, the 6-foot-5 guard has been
one of the squad's most consistent performers.
• Quinones had 12 double-figure scoring performances in his 18 conference outings, including a
career-high tying 21 points versus Temple.
• He also grabbed four or more rebounds from his
guard spot in eight contests.
• In conference play, Quinones was second on the
team in both scoring and minutes played.
POSITION G
HT./WT. 6-5 / 205
CLASS Sophomore
HOMETOWN Brentwood, N.Y.
2020 AAC All-Freshman Team
2019-20 Season (Freshman)
---
Averaged 10.7 points and 3.8 rebounds in 26 games. Started the final 16 games of the season and 23 and 26 overall. . . . Started the first six games of the season before being sidelined by a hand injury against Ole Miss. Missed five games rehabilitating before returning Dec. 28 against New Orleans. . . . In the 20 games following his return from injury, he averaged 10.8 points and 3.9 rebounds and shot 39 percent from beyond the arc. . . . Had a double-double of 21 points and 10 rebounds Nov. 16 against Alcorn State. . . . Was named the American Athletic Conference Freshman of the Week Nov. 18 following his 16-point game against Oregon and his double-double against Alcorn State. . . . In a Dec. 30 win over Tulane, he scored 16 points, including a career-high four 3-pointers. . . . Had 14 points, eight rebounds and hit a clutch 3-pointer late in a Feb. 1 win over UConn at FedExForum. . . . In a Feb. 22 win over No. 22 Houston at FedExForum, he made 8 of 8 free throws, including 4 of 4 in the closing five minutes.
2019 Summer
---
Quinones averaged 10.8 points and 6.8 rebounds during the team's 2019 Foreign Tour to The Bahamas. . . . Of the 36 field goals he attempted, 28 were from beyond the arc. He made 12 of 28 (43 percent). . . Scored 17 points in the team's victory over the Bahamas National Team, a game in which he played a team-high 33 minutes.
High School (St. Benedict's Prep/IMG Academy)
---
Attended IMG Academy in Bradenton, Florida last season and was rated as a four-star prospect. . . . At IMG Academy, he averaged 24 points, nine rebounds and six assists and shot 38 percent from 3-point range. . . .Ranked as the No. 64 prospect in the nation by 247Sports and the No. 12 shooting guard. . . . Before enrolling at IMG Academy last season, Quinones played for St. Benedict's Prep in New Jersey. . . . Was a teammate of fellow Memphis freshman Precious Achiuwa at St. Benedict's Prep. . . . Helped St. Benedict's Prep to the Prep A Tournament Championship in 2018. . . . He averaged 15.2 points and 4.7 rebounds on the UAA Circuit in the summer of 2018. . . . Scored 23 points in leading St. Benedict's Prep to a January 2018 win over Hudson Catholic, the No. 1 team in the NJ.com Top 20 Poll.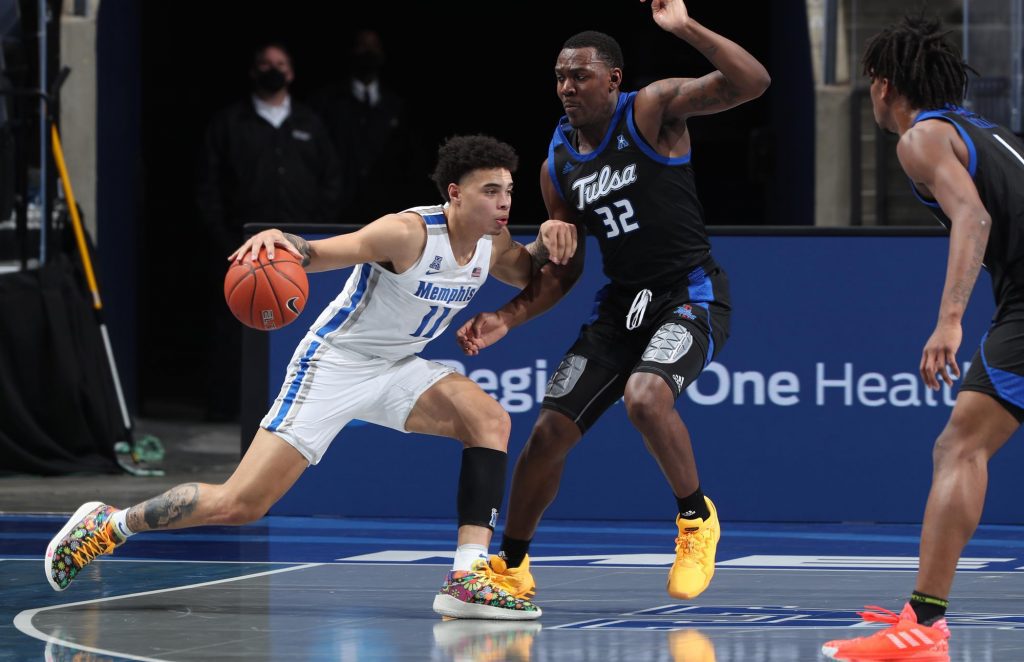 COURTESY MEMPHIS ATHLETIC COMMUNICATIONS