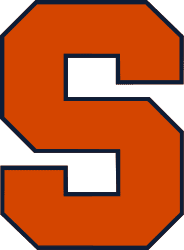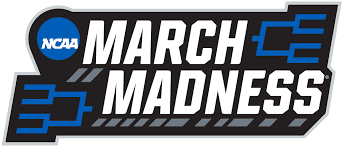 3/20/2021
Game Details: Sunday, March 21, Indianapolis, Ind. | 5:15 p.m.
Television: CBS
Live Coverage:Stats
Twitter: @cuse | @Cuse_MBB
Syracuse Links: Notes | News | Roster | Schedule
West Virginia Links: Notes | News | Roster | Schedule
INDIANAPOLIS, Ind. – The Orange look to advance to the Sweet Sixteen on Sunday when it faces third-seeded West Virginia in the second round of the 2021 NCAA Men's Basketball Tournament. Tip off from Bankers Life Fieldhouse is scheduled for 5:15 p.m.
The game will be televised nationally on CBS. Matt Park and Jim Satalin will call all the action on the Syracuse Sports Network from Learfield IMG College, including TK99/105 locally.
ORANGE UPDATE
The 11th-seeded Orange scored a first-round victory against San Diego State on Friday evening behind 30 points from Buddy Boeheim. The Fayetteville, N.Y. native's scoring total was the most in a tournament game by a Syracuse player since 2010, when Wes Johnson tallied 31 points in a second-round triumph against Gonzaga.
Syracuse's zone clamped down on the Aztecs in the first half, limiting the Mountain West champion to 7-of-31 from the field (.221) and 3-of-20 (.150) from 3-point range before intermission. The Orange also held San Diego State scoreless over the final 9:39 of the opening stanza, turning a four-point deficit into a 14-point halftime lead by tallying the final 18 points of the period.
Joseph Girard III (12 points) and Marek Dolezaj (11 points) both tallied double-figure scoring totals during the victory. Girard III also had team-highs with seven assists and six rebounds.
The Orange continued to receive excellent play off the bench from Robert Braswell. The redshirt sophomore forward tallied nine points, two rebounds, and two blocks in 25 minutes in yesterday's win. Braswell has played a critical role as a reserve during Syracuse's postseason contests, playing 20-or-more minutes and averaging 10.0 points in three games during the ACC and NCAA Tournaments.
Syracuse's win also gave Jim Boeheim the unique distinction of becoming the first Division I men's basketball head coach to win an NCAA Tournament game in six different decades. Boeheim is also the first Division I coach to take a team to an NCAA Tournament in six different decades. He currently ranks fourth all-time with 57 tournament game triumphs, trailing only Mike Krzyzewski (97), Roy Williams (79), and Dean Smith (65).

BUDDY IS BLAZING
Friday's 30-point performance continued a stretch of exceptional play for Buddy Boeheim. The junior guard is averaging 26.2 points and 5.2 3-pointers per game while shooting 49.1 percent from downtown in five contests during the month of March. His seven 3-pointers against San Diego State were the second-most in an NCAA Tournament game in program history behind Gerry McNamara, who tallied nine triples in a win against Brigham Young in the first round of the 2004 NCAA Tournament.
Boeheim also became the first Syracuse scorer with 30+ points in back-to-back contests since Hakim Warrick scored 35 against St. John's on February 23, 2005 and 36 against Providence on February 26, 2005. Boeheim scored 31 points in Syracuse's game against Virginia in the ACC Tournament on March 11.
SCOUTING THE MOUNTAINEERS
In its first-round contest on Friday, West Virginia claimed an 84-67 victory against Morehead State behind 30 points from sophomore guard Deuce McBride. The Mountaineers enter the contest ranked 13th in the nation with a 19-9 overall record.
McBride leads West Virginia with 16.0 points per contest. He also leads the team in assists (4.8) and steals (1.9) per game. The All-Big 12 Second Team honoree is joined by Derek Culver (14.5), Taz Sherman (13.4), and Sean McNeil with double-digit scoring averages. Culver earned All-Big 12 First Team honors after nearly averaging a double-double with a team-best 9.7 rebounds per game. The junior from Youngstown, Ohio has also swatted a squad-best 23 blocks this season.
Bob Huggins is in his 14th season as head coach at his alma mater. West Virginia's win against Morehead State gave the Morgantown native his 900th career win across 39 seasons with West Virginia, Kansas State, Cincinnati, Akron, and Walsh. Huggins is the fifth coach to reach 900 career triumphs, joining Mike Krzyzewski (1,170 wins), Jim Boeheim (981 wins), Roy Williams (903 wins), and Bob Knight (902 wins). He has led the Mountaineers to 10 tournament appearances during his tenure in Morgantown, including an appearance in the 2010 NCAA Final Four.
THE SERIES
Syracuse is 34-16 in the all-time series against West Virginia and has won the last five contests against the Mountaineers. The teams were formerly conference mates in the BIG EAST from 1995-2012 and met twice at Madison Square Garden in the BIG EAST Tournament, with the Orange claiming victory in both contests.
The game will mark the second time in NCAA Tournament history where the two participating coaches will each have 900 career victories. The first instance came in 2018, when Jim Boeheim and Syracuse faced off against Mike Krzyzewski's Duke in the Sweet Sixteen.
Across six Syracuse-West Virginia games in which Boeheim and Huggins manned the sidelines, the Orange hold a 5-1 advantage.
UP NEXT
The winner between Syracuse and West Virginia takes on the winner between Houston and Rutgers in the Sweet Sixteen.
For complete coverage of Syracuse men's basketball, follow us on Twitter (@Cuse_MBB) and Instagram (cuse_mbb) and like us on Facebook (SyracuseOrange).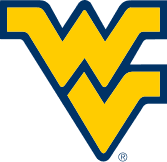 COURTESY SYRACUSE ATHLETIC COMMUNICATIONS