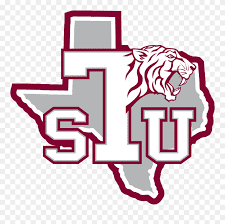 3/18/2021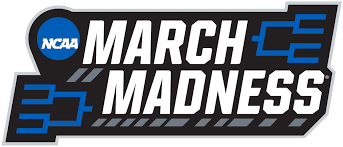 BLOOMINGTON, Ind. – Texas Southern battled back from a 10-point halftime deficit and changed the flow of the game as they claimed its second win in NCAA history after defeating Mount St. Mary's 60-52 Thursday night at Assembly Hall.
TSU would score the first two points after a pair of John Walker III free throws but Mount St. Mary's answered with a three-pointer and led briefly until a three-pointer by Michael Weathers with 15:28 remaining. However, the Mountaineers answered with a three-pointer and wouldn't relinquish the lead the entire first half despite a few challenges by the Tigers. With four minutes remaining, TSU was down by three but the Mountaineers scored the next five points to lead 26-18 until Galen Alexander's jumper with 2:39 left. After a timeout, Mount St. Mary's pushed the lead to 28-20 off a putback and TSU missed its next three shots as the Mountaineers went coast-to-coast for a basket at the buzzer for a 30-20 halftime lead.

"I didn't think we did a good job in the first half," said head coach Johnny Jones. "I thought we really allowed them to control the tempo, both ends of the floor. We got in kind of a rhythm of walking the ball up. When they had the pace, that's what they wanted to do, walk the ball up. We were walking the ball up."
In the first half, the Mountaineers had plenty of time to execute its offense as TSU wasn't running the floor like fans have been accustomed to seeing throughout the year. Head coach Johnny Jones made the necessary halftime adjustments and turned the heat up to open the second half. TSU extended its defense and it turned into instant offensive production as they went on an 11-0 run which was capped off by Jordan Gilliam's three-pointer with 16:45 remaining.

"But the second half I thought was the exact opposite," said Jones. "I thought defensively we were very aggressive, forced them out of their offensive rhythm. We trapped, we didn't allow them to run anything. They were taking late shots into the clock, missing shots, and then we were able to go back on the other end and convert. We were much more aggressive on the offensive end than we were in the first half going toward the basket, getting downhill and also knocked down a few threes."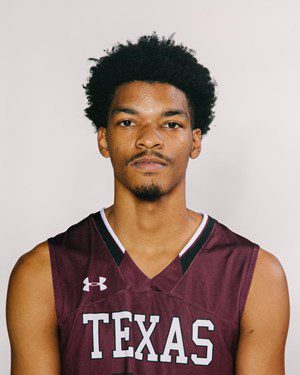 TSU's run would come to halt offensively but the defense kept the pressure on as the Mountaineers were held scoreless until two free throws by Deandre Thomas with 14:44 remaining as the game was tied at 31-all. The play sparked a 7-0 run by the Mount as TSU's deficit grew to 38-31 with 12:37 left.
When TSU needed a spark, they turned to you know who – Justin Hopkins – as the grad student from Huntsville, Ala. hit a huge three-pointer followed by another jumper. The Mount missed a trey on the ensuing possession and Walker III hit an uncontested three-pointer from the corner to give TSU a 39-38 lead after the 8-0 run. The Mount's Nana Opoku answered with a layup to reclaim the lead but Hopkins came through again with a layup for the 41-40 lead. After a Mount St. Mary's turnover, Hopkins attempted to keep his hot hand going but his shot was blocked. However, Yahuza Rasas was there to clean up and scored on the putback for a 43-40 lead.
Damian Qui Chong hit a pair of free throws to keep the Mount down 43-42 but Gilliam made his name known to the country with a huge three-pointer for a 46-42 cushion.
TSU from that point relied on its defense and made timely plays when needed. With 2:11 left and TSU up by two, the Tigers missed a three-pointer but hit the glass with two huge offensive rebounds. The third time was the charm as Nicholas came off the block and dunked home the putback for a 54-50 lead. Qui Chong missed the ensuing three-point attempt and TSU made them pay from the foul line as they hit 6-of-8 to seal the school's second tournament win in NCAA history.
Walker III led the way with 19 points and nine rebounds while Gilliam added 12 points with four boards. Nicholas grabbed seven rebounds with six points while Hopkins scored eight points.
TSU moves on to play top-seeded Michigan on Saturday afternoon in a 2 p.m. CST tip-off at Mackey Arena on the Purdue campus in West Lafayette, Ind.

"This game coming up with Michigan on Saturday obviously wasn't on our schedule, but we're glad that we've put ourselves in a situation and got an opportunity in the NCAA Tournament to play one of the top teams in the country, so it's not anything that our guys are not used to," said Jones. "It's a challenge that they certainly accept, and we know they're going to be a very tough basketball team, but that's what happens. When you're in the field of 68 and playing in the NCAA Tournament, everybody that you play are going to have an edge about them and they're going to be a very good basketball team."

NOTES
• The Tigers have won 10 straight and have won 15 of their past 16 games.

• TSU has its second consecutive tournament First Four win as they defeated North Carolina Central in the 2018 First Four.

• TSU is 2-8 all-time in NCAA Tournament contests and 2-2 in First Four/Opening Round contests.

• Head coach Johnny Jones hit a career milestone recently with his 350th career win after last week's SWAC semifinal win on March 12 and earned his first-ever NCAA Tournament win in four tries.

• TSU will carry the banner for the SWAC in the tournament as the league is 3-8 all-time in First Four/Opening Round games. The SWAC's last First Four/Opening Round win occurred in 2018 by TSU. Arkansas-Pine Bluff also claimed a win in 2010.
COURTESY TEXAS SOUTHERN SPORTS INFORMATION