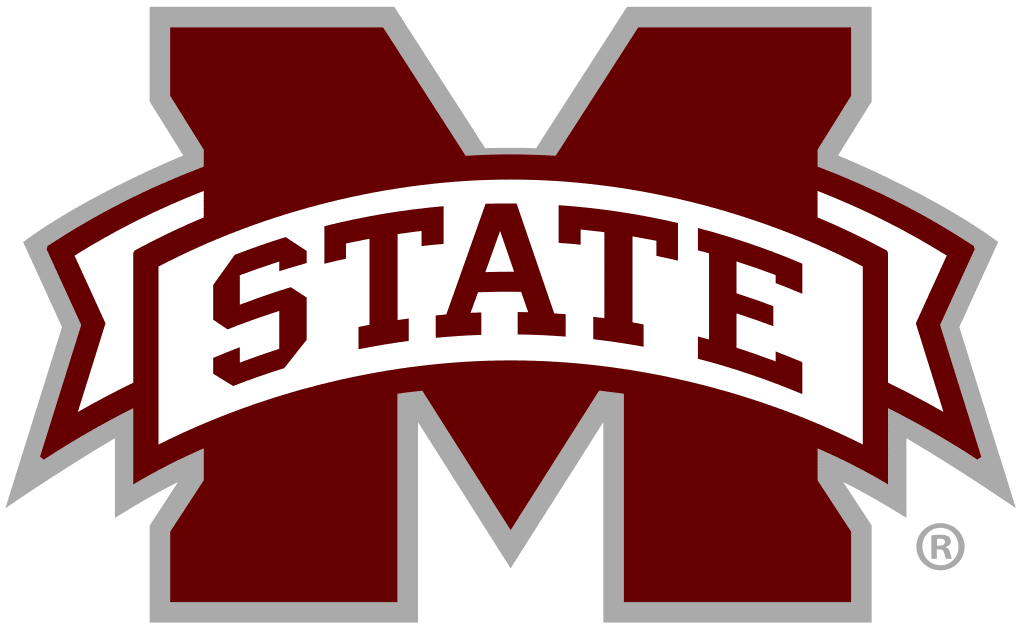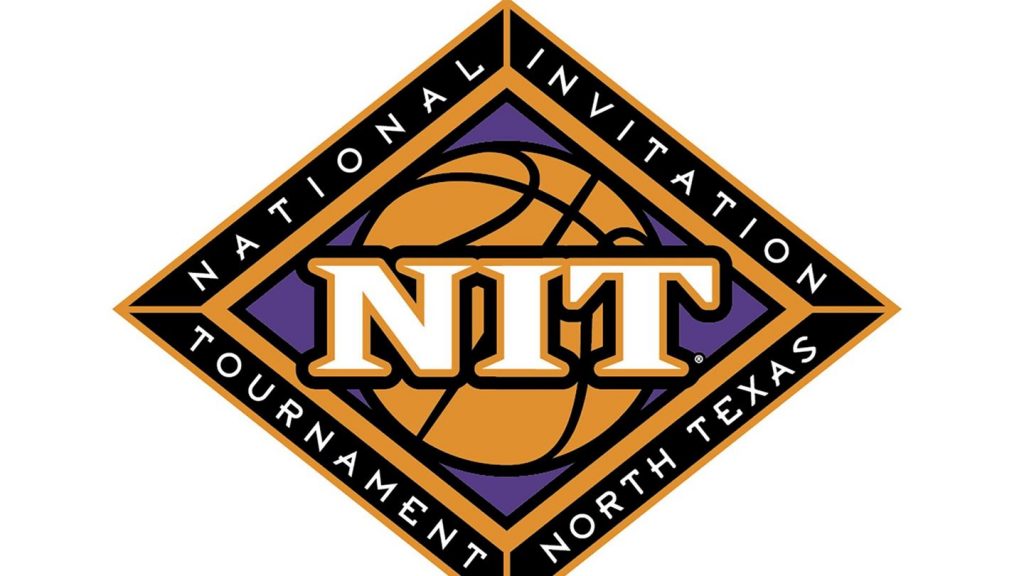 STARKVILLE – The Mississippi State men's basketball team claimed the program's third postseason trip over the last four seasons as the Bulldogs will take on Saint Louis from the Atlantic 10 Conference announced Sunday by the NIT Selection Committee.
 
The Bulldogs (15-14) and Billikens (14-6) will meet during Saturday's Round of 16. Tip time is scheduled for 4 p.m. CT from the Comerica Center in Frisco, Texas. The game will be televised by ESPN and available online courtesy of the Watch ESPN app. 
 
Mississippi State and Saint Louis are paired with Richmond from the Atlantic 10 Conference and Toledo from the Mid-American Conference in its four-team pod. The winners will advance to the quarterfinal round on Thursday, March 25 at a time to be determined.
 
Mississippi State is one of eight SEC programs in postseason action. The Bulldogs are joined by Ole Miss in the NIT, while Alabama, Arkansas, Florida, LSU, Missouri and Tennessee received bids to the NCAA Tournament.
 
"I'm excited for our team and for our program," head coach Ben Howland said. "This is a great opportunity for us to play in the postseason, and we're looking forward to facing a quality Saint Louis team."
 
In total, Mississippi State has tucked away 12 postseason appearances during the 2000s. The Bulldogs advanced to the 2018 NIT Final Four under Howland fueled by victories over a trio of fellow Power 5 programs in Nebraska, Baylor and Louisville.
 
Visit www.HailState.com for the latest news and information on the men's basketball program. Fans also can follow the program on its social media outlets by searching 'HailStateMBK' on Facebook, Twitter and Instagram.
MSU-SAINT LOUIS HARDWOOD SERIES
Mississippi State and Saint Louis have split the previous two meetings. Most recently, the Bulldogs blitzed the Billikens, 75-50, during the 2014-15 season at the Corpus Christi Coastal Classic in Texas.
 
Travis Daniels led the way with 21 points aided by four treys. Gavin Ware and Fred Thomas added 16 and 14 points, respectively, for the Maroon and White.
 
Mississippi State holds a 15-11 record against current Atlantic 10 members. The Bulldogs have won two of three meetings over Dayton since 2017-18. The Flyers secured an 85-82 double overtime decision earlier this season.
 
The Matchup: Mississippi State (15-14, 8-10 SEC) vs. Saint Louis (14-6, 6-4 A-10)
Where: Frisco, Texas – Comerica Center
When: Saturday, March 20, 4:00 p.m. CT
Live Stats: StatBroadcast (https://hailst.at/MBKLiveStats)
 
TV: ESPN
Talent: John Schriffen, Fran Fraschilla
DirecTV: Ch. 206, Dish: Ch. 140, AT&T U-Verse: Ch. 1602, MaxxSouth: Ch. 1023, C Spire: Ch. 200
Online: Watch ESPN app & Watch ESPN online (Cable Subscription Required)
(http://hailst.at/MSUvsSLU032021)
 
Radio: Mississippi State Sports Network – Powered by Learfield IMG College 
Talent: Neil Price
Affiliates: WKBB-FM 100.9 Starkville/West Point (Full List: https://hailst.at/MBKAffiliates)
Free Online Audio: Hail State Plus (https://hailst.at/MBKListen)
FIVE THINGS TO KNOW ABOUT MISSISSIPPI STATE
1. Mississippi State has garnered 20+ overall wins in three straight seasons and captured 10+ SEC victories during back-to-back campaigns under sixth-year coach Ben Howland. The Bulldogs have amassed 83 victories since the start of the 2017-18 season which is tied for the fifth-most with Arkansas in the SEC and only behind Auburn (94), Tennessee (92), Kentucky (90) and LSU (85).

Howland along with assistant coaches George Brooks, Korey McCray and Ernie Zeigler are in their sixth season together in Starkville during the 2020-21 season. The Bulldogs coaching quartet of head coach and three assistants is one of eight staffs in the country to remain together at the same school for the last six seasons. The other staffs include Michigan State (11th) led by Tom Izzo, West Virginia (9th) led by Bob Huggins, UAlbany (9th) led by Will Brown, Kansas (7th) led by Bill Self, Oregon (7th) led by Dana Altman, Vermont (7th) led by John Becker and Bradley (6th) led by Brian Wardle.

2. Iverson Molinar, Tolu Smith and D.J. Stewart Jr. have etched their names among the notable freshmen-to-sophomore jumps at Mississippi State, under Ben Howland and in the SEC over the last decade.
The trio has piled up 66 games in double figures, headed by 17 outings of 20-plus points. The Bulldogs are 10-2 when each member of the trio scores at least 10 points during the same game this season.

Molinar, Smith and Stewart Jr. have racked up 45.1 points per game, which is second-most in the SEC only behind LSU's Cameron Thomas, Trendan Watford and Javonte Smart. It also marks the highest MSU scoring trio since Ravern Johnson, Dee Bost and Renardo Sidney piled up 47.1 points per game during the 2010-11 season.

Molinar (16.6 PPG, 3.8 RPG, 2.4 APG, 1.0 SPG) has notched double figures in 23 of his 26 outings this season and during 27 of his 33 career starts. He secured a 21-point outing, his seventh of the season, versus Kentucky (03/11) at the SEC Tournament where the Panama native tallied eight points over the last 3:07 of the contest to bring the Bulldogs back from a five-point deficit. MSU has racked up an 18-10 record when Molinar provides 10-plus points in his career. His 47.5 field goal percentage is fifth, his 16.6 points are sixth and his 80.4 percent free throw percentage is 11th on the SEC leaderboard. Molinar amassed career-highs with 24 points at Vanderbilt (01/09) and at Georgia (12/30).

Molinar's 10.7 points per game improvement from his freshmen to his sophomore season tied for second among SEC players with Florida's Tre Mann and only behind Auburn's Allen Flanigan this season. It also is tied for the seventh-highest jump in the SEC over the last decade. Current Toronto Raptors and former Ole Miss guard Terence Davis from the 2015-16 to 2016-17 season holds the decade's top spot at a 13.1 points per game improvement.

Stewart Jr. (15.8 PPG, 3.4 RPG, 2.9 APG, 1.4 SPG), an All-SEC Second-Team performer, has captured 10 of his top 11 career scoring performances in 2020-21. He pumped home a SEC career-high 29 points and added three steals at South Carolina (02/06). Stewart Jr. exploded for a career-best 32 points on 13-of-22 shooting versus Dayton (12/12). The Bulldogs have posted a 25-12 record over the last two seasons when he scores 10-plus points.

The Grace, Mississippi, native has surpassed his 2019-20 total with 23 games in double figures, highlighted by a 12 consecutive games to start the season. He piled up 20 of his 24 points during the second half of State's 78-63 win over No. 13 Missouri (01/05). Stewart Jr. dished out a career-best 10 assists, which also is the third-highest by a MSU player at a SEC Tournament game against Kentucky (03/11). His 15.8 points per game are 10th, his 41.4 percent shooting clip is 10th, his 79.6 free throw percentage is 12th and his 1.4 steals is 14th among SEC leaders. He and Molinar are two of 12 SEC players to have at least six games of 20-plus points this season.

Smith (12.7 PPG, 8.6 RPG, 1.2 APG) has collected 20 games in double figures during his first season with the Maroon and White. Prior to his time at MSU, his previous career-high was nine points against West Virginia (11/16/2018) while at Western Kentucky.

Smith is tied for first in the SEC with eight double-doubles on the season, most recently with 13 points and 11 rebounds versus Kentucky (03/11) at the SEC Tournament. He has rattled off a pair of 20-10 performances in 2020-21 headlined by career-bests 27 points and 14 rebounds came against Florida (01/16). Smith tallied 17 of his 27 points, eight of his 14 rebounds and hit on all six of his shot attempts during the second half. He also turned 20 points, nine rebounds and two steals at Auburn (03/06).

Smith's 8.6 rebounds and 3.4 offensive rebounds per contest headline the SEC. He is looking to give State the SEC's rebounding champion in back-to-back seasons. Reggie Perry was the SEC's top rebounding in 2019-20. His 10 games of 10-plus boards also are first, while his 5.2 defensive rebounds per game is fifth in the SEC. He is two offensive rebounds shy of becoming the sixth player going back to the 1986-87 season to tuck away 100 offensive rebounds in a season. The list includes Abdul Ado, Erick Dampier, Lawrence Roberts and Jarvis Varnado.

3. Abdul Ado (5.8 PPG, 6.6 RPG, 2.1 BPG), the SEC's active leader in blocks and rebounds, is scheduled to make his 127th career start during Saturday's Saint Louis game. The 127 starts are a program record, the previous mark was 122 career starts by Dee Bost (2009-10-11-12). He ranks first among Power five players and third overall among NCAA active players in blocks followed by a 10th place showing among active Power 5 players in rebounds.

Ado, one of five players to earn a spot on the All-SEC Defensive Team in 2020-21, has ranked among the SEC's top 10 in blocks shots during all four seasons and his 2.1 blocks per game is third this season. Overall, Ado has piled up 242 career blocks, which ranks third in program history. His 1.91 career blocks per game also is third in program history, only behind NCAA all-time leader Jarvis Varnado and Erick Dampier. The Nigeria native has amassed 69 career games with multiple rejections.

Ado tops Mississippi State's all-time field goal percentage leader heading into the Saint Louis contest among players with at least 275 baskets made. He came away with a SEC season's best with 12 points against Kentucky (03/11) at the SEC Tournament and hauled down a season-high 12 rebounds at No. 18 Tennessee (01/26). Ado's 770 career rebounds sit 10th on MSU's all-time list and is three rebounds away from passing Dave Williams (1966-67-68).

4. Mississippi State's roster features a talented group of newcomers. The freshmen class is ignited by Deivon Smith (4.8 PPG, 3.7 RPG, 3.0 APG, 1.0 SPG), Derek Fountain (4.5 PPG, 2.6 RPG) and Cameron Matthews (2.1 PPG, 2.4 RPG, 0.8 SPG). Smith and Matthews became the first true freshmen tandem to start a MSU season opener since Tyson Carter and Mario Kegler during the 2016-17 season.

Smith, the eighth ESPN top 100 signee to play with the Bulldogs under Howland, exploded for a career-best 13 points. He also handed out three assists and added two steals in his home state at Georgia (12/30). Smith has tallied five-plus points in 12 of his 18 SEC games and dished out three or more assists in 12 of his 18 SEC outings. He has distributed 57 of his 87 assists (65.5 percent) over his last 16 appearances since the Florida game (01/16) and set a new career-high with nine dimes versus Iowa State (01/30).

Fountain fired in season's best 20 points and seven rebounds versus LSU (02/10) off the bench. He has started six of the team's last eight games and seen 224 of his 247 minutes over the team's last 10 outings. The 20-point game put Fountain in elite company with 1,000-point scorers Tyson Carter (2018-19-20-21), Lamar Peters (2017-18-19) and Quinndary Weatherspoon (2016-17-18-19) as the only four freshmen to secure 20-plus points coming off the bench during the Howland era. In fact, Fountain is one of seven MSU freshmen since 1988-89 to score 20-plus points during a SEC game off the bench.

Matthews has impacted the game on the defensive end with steals in 14 appearances and registered multiple steals on six occasions. He secured the game-clinching steal on Vanderbilt's Scotty Pippen Jr. during the closing seconds in Nashville (01/09). Matthews came away with a SEC season's best of six points and a career-high seven rebounds at No. 18 Alabama (01/23).

MSU's freshmen class also features Keondre Montgomery, who coupled with Fountain and Matthews, are the state of Mississippi's top three prospects for the Class of 2020.

5. The Bulldogs also have received solid contributions from Jalen Johnson (5.2 PPG, 1.7 RPG), Quinten Post (2.9 PPG, 2.3 RPG) and Javian Davis (2.6 PPG, 3.3 RPG).

Johnson has piled up 1,186 points and 536 rebounds over 123 career games with his previous stops being at Saint Louis and Louisiana-Lafayette. He has amassed 58 career outings of 10-plus points and 11 outings of 20-plus points. Johnson has knocked down at least one trey in 15 of his 24 appearances and multiple three's in six outings during the 2020-21 campaign.

Post fired in a career-best 10 points versus Mississippi Valley State (12/21) to claim his first career game in double figures. He came away with a SEC season's best six points at Arkansas (02/02) and at Texas A&M (03/03). Post also collected a career-best 10 rebounds, two blocks and two steals at No. 18 Tennessee (01/26). The Netherlands native has scored in 20 of his 35 career appearances at Mississippi State.

Davis posted 6.0 points and 3.8 rebounds per game over his 31 appearances as a redshirt freshmen at Alabama in 2019-20. His top Bama performance was a 20-point, 10-rebound effort against South Carolina (02/29/2020). Davis chipped in SEC season-high of five points, seven rebounds and two assists versus Kentucky (01/02) and returned to the rotation after a four-game absence against Ole Miss (01/19).

KNOW YOUR OPPONENT
The Billikens, under the direction of former Kentucky guard Travis Ford, come into the NIT having won seven of their last 10 outings headed by a victory over Atlantic 10 regular season and tournament champion St. Bonaventure (70-59 on 02/06). Saint Louis also knocked off LSU (85-81 on 11/28) and North Carolina State (80-69 on 12/17) during non-conference play.

Javonte Perkins (17.0 PPG, 3.9 RPG, 1.9 APG) has filled it up for double figures in 19 of 20 games fueled by six games of 20-plus points. He pumped home a season's best 32 points came against LSU (11/28) and came away with a 25-point effort versus Massachusetts (03/05) in the A-10 Tournament. Perkins has drained 36 triples headed by 11 games with multiple three-pointers.
Jordan Goodwin (14.5 PPG, 10.3 RPG, 3.8 APG, 1.9 SPG) has amassed 14 double-doubles on the season. Most recently, he secured 18 points and 14 rebounds against UMass (03/12) at the A-10 Tournament. Goodwin has compiled a trio of 20-10 efforts all coming in non-conference action against Indiana State (12/15), at Minnesota (12/20) and versus Kansas City (12/23).

Hasahn French (8.7 PPG, 7.2 RPG, 1.2 BPG) has connected on 52.6 percent from the floor and tucked away double-digit points in three of his the team's last five games. He has notched multiple rejections in seven games on the season and totaled 224 career blocks, which ranks fourth among NCAA active players.

Yuri Collins (5.2 PPG, 6.2 APG, 1.2 SPG) has handed out five-plus assists in 13 of his 18 appearances. He has provided 10-plus points on three occasions headed by a pair of 17-point efforts versus North Carolina State (12/17) and Massachusetts (03/05) at the A-10 Tournament.

Gibson Jimerson (8.2 PPG), Marten Linssen (5.7 PPG, 2.2 RPG) and Fred Thatch Jr. (5.6 PPG, 3.8 RPG) have been the top performers for the Billikens off the bench. Jimerson started the season on a strong note with double figures in five of team's first eight games. He has sank 37 of his 58 field goals from three-point territory. Jimerson tallied 16 points versus LSU (11/28).

2021 NIT – Top Right Bracket
Wednesday, March 17
(2) Richmond vs. (3) Toledo, 6 p.m. CT, ESPN2
Saturday, March 20
(1) Saint Louis vs. (4) Mississippi State, 4 p.m. CT, ESPN
 
2021 NIT – Bottom Right Bracket
Wednesday, March 17
(2) Saint Mary's vs. (3) Western Kentucky, 8 p.m. CT, ESPN2
Friday, March 19
(1) Ole Miss vs. (4) Louisiana Tech, 8 p.m. CT, ESPN2
 
2021 NIT – Top Left Bracket
Thursday, March 18
(2) Davidson vs. (3) North Carolina State, 6 p.m. CT, ESPN
Friday, March 19
(1) Colorado State vs. (4) Buffalo, 6 p.m. CT, ESPN2
 
2021 NIT – Bottom Left Bracket
Thursday, March 18
(2) Boise State vs. (3) SMU, 8 p.m. CT, ESPN
Saturday, March 20
(1) Memphis vs. (4) Dayton, 11 a.m. CT, ESPN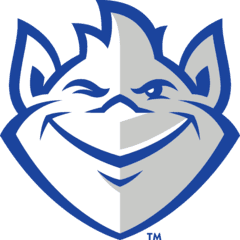 COURTESY MISSISSIPPI STATE ATHLETIC COMMUNICATIONS