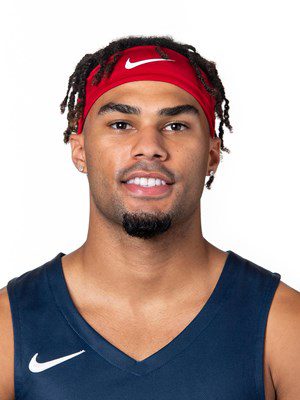 RICHMOND, Va. — Richmond senior guard Jacob Gilyard has been named a Lefty Driesell Defensive All-American and is a finalist for the 2021 Lefty Driesell Award, CollegeInsider.com announced on Thursday.
The Driesell Award, given to the best defensive player in Division I, is named in honor of the former Davidson, Georgia State, James Madison, and Maryland coach and member of the Naismith Memorial Basketball Hall of Fame.
Gilyard, who has averaged 3.52 steals per game this season, is on the verge of leading Division I in steals for a second straight year. Despite playing only 21 games in 2020-21, his 350 career steals are sixth most in Division I history. Gilyard is also a finalist for the 2021 Naismith Defensive Player of the Year Award, given by the Atlanta Tip-Off Club.
Gilyard was one of 30 players across D-I identified as finalists by the organization. He is the only player selected from the Atlantic 10.
The winner of the award will be announced on April 1. 

COURTESY RICHMOND ATHLETIC COMMUNICATIONS