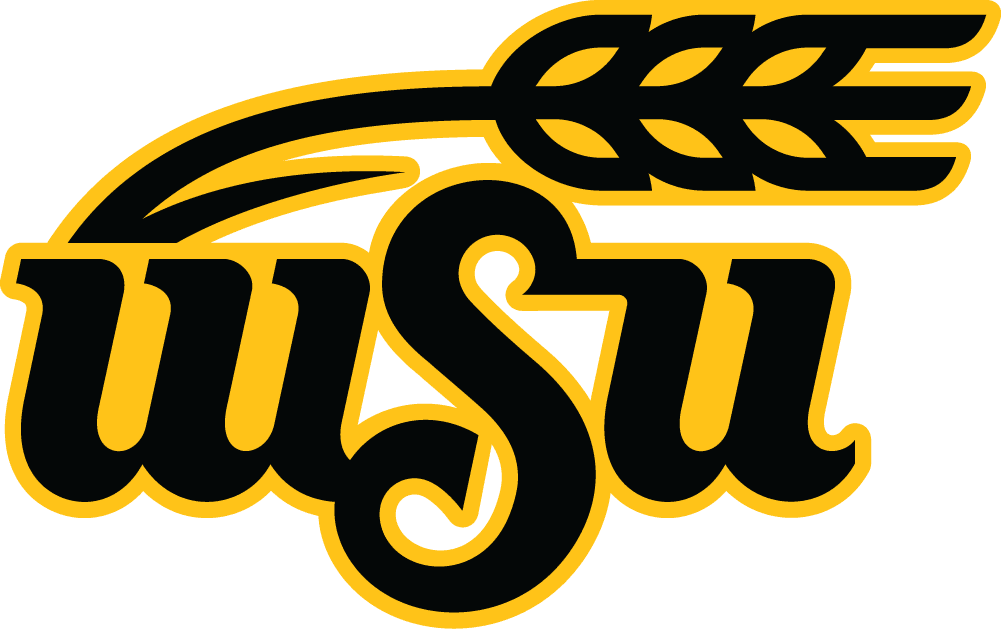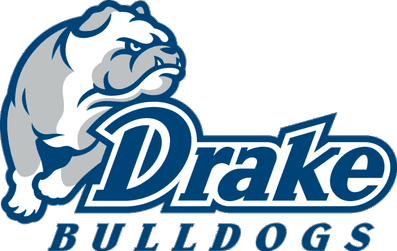 3/17/2021
(11) WICHITA STATE (16-5, 11-2 AAC) vs. (11) DRAKE (25-4, 16-2 MVC)
NCAA MEN'S BASKETBALL CHAMPIONSHIP | FIRST FOUR
THURSDAY, MAR. 18, 2021 | 5:27 P.M. CT (6:27 P.M. ET)
WEST LAFAYETTE, IND. | MACKEY ARENA
TV: TBS (Streaming at NCAA.com/MarchMadnessLive
RADIO: KEYN 103.7 FM (Local) & Westwood One Radio (National)
SERIES: WSU leads 104-47
No. 11 seeds Wichita State (16-5, 11-2 American) and Drake (25-4, 16-2 MVC) clash in the NCAA Men's Basketball Championship's First Four, 5:27 p.m. CT, Thursday at Purdue University's Mackey Arena.

#WATCHUS:
Thursday's First Four matchup airs nationally on TBS with streaming available at ncaa.com/marchmadnesslive and via the NCAA March Madness Live App.Brian Anderson (pbp), Jim Jackson (analyst) & Allie LaForce (reporter) bring you the action.

SHOCKER RADIO:
Listen live on KEYN 103.7 FM in Wichita. The Voice of the Shockers, Mike Kennedy (now in his 41st Season), is joined by Bob Hull. Coverage begins one our prior to tipoff. For contractual reasons, Shocker Radio broadcast will not be streamed during March Madness.
WESTWOOD ONE RADIO:
Fans outside of the KEYN listening area can tune in to Westwood One's national broadcast. John Sadak and Jordan Cornette have the call. There are multiple ways to hear every game individually in its entirety, and each venue's full broadcasts will air on a specific channel. There will be also be a "March Madness Mix" channel on each platform below where Westwood One jumps between all the games for the best action. For a list of radio affiliates, visit westwoodonesports.com/stations. Serius and XM subscribers can catch every game from Mackey Arena on Sirius/XM Channel 206. Games will also stream online at ncaa.com/marchmadnesslive and via the NCAA March Madness Live App.
---
OPENING TIPS:
Picked seventh in preseason, Wichita State won the American Athletic Conference regular season title for the first time since joining the league four years ago.
The Shockers have qualified for eight of the last nine NCAA tournaments (2012-18, 2021).
This is WSU's 16th appearance all-time. The Shockers are 18-16 all-time with two Final Fours (1965 and 2013).
WSU made one other First Four cameo in 2016, defeating Vanderbilt and then No. 6 Arizona.
The Shockers have faced former MVC rival Drake more than any other team in their history. WSU leads the series 104-47 and has won the last 11 meetings.
The Shockers have not faced an MVC school since leaving for the American Athletic Conference four years ago.
This isn't the first time that programs have battled for a spot in the NCAA's main bracket. WSU defeated Drake in a winner-take-all playoff for the 1964 MVC title at Kansas' Allen Fieldhouse.
Isaac Brown, who was named interim head coach on Nov. 17, is the AAC Coach of the Year and one of eight finalists for Joe B. Hall Award, given to college basketball's top first-year head coach. WSU exchanged his interim tag for a five-year contract on Feb. 26.
Brown is the first rookie head coach to earn an at-large bid to the NCAA tournament since Wisconsin's Greg Gard in 2016. Notably, Gard and Brown both began their respective seasons as interim coaches.
Brown's winning percentage (.762) is the highest by a first-year Shocker head coach in the program's modern era, topping Gary Thompson, who led WSU to the 1965 Final Four in his first season after taking over for Ralph Miller.
WSU is led by Tyson Etienne, the American Athletic Conference Co-Player of the Year. Etienne averages 17.0 points and 3.1 threes-per-game on 39.9% accuracy.
Point guard Alterique Gilbert (10.3 ppg, 4.1 apg) earned third team all-conference honors.
The Shockers are 10-2 in two-possession games. All but three contests against D-I foes have been decided by 10-points-or-less in either direction.
WSU ranks among the national leaders in field goal percentage defense (27th, .403) and three-point defense (16th, .295).
The Shockers played shorthanded in their first three games – all against 2021 NCAA tournament squads — due to COVID-19 protocol, but they've rebounded from a 1-2 start with wins in 14 of their last 17.
WSU endured 10 postponements or cancelations during its conference season – all after COVID-19 positives at opposing schools.
---
NCAA TOURNEY TIDBITS:
Wichita State has qualified for eight of the last nine NCAA Tournaments.
The Shockers made seven-straight appearances from 2012-18. A young WSU squad finished the 2019 season strong with 22 wins and a run to the NIT semifinals. The Shockers were on the 2020 bubble (though a majority of the nation's bracketologists not named Joe Lunardi had them in as an at-large) when COVID-19 put a stop to the season.
This is WSU's 16th overall appearance in the NCAA tournament. Shocker teams are 18-16 all-time with two Final Fours: 1965 and 2013.
WSU reached the regional finals in 1964 and 1981 and made regional semifinal appearances in 206 and 2015.
WSU won at least one game in five-straight tournaments from 2012-17. Six of their 10 wins in that span came against higher-seeded teams.
WSU has had a second-half lead in each of their last 17 NCAA tournament games going back to 2012.
Since the NCAA began seeding teams in 1978, WSU is a remarkable 9-8 as underdog by seed.
Also since '78, Shocker teams are 7-5 in first round games (2-3 as underdog, 5-2 as the favorite).
WSU is a No. 11 seed for the fourth time. The Shockers dropped first round games in 1985 and 1987 but hung around for a while in 2016. In their only other First Four appearance, the Shockers posted lopsided wins over No. 11 Vanderbilt and No. 6 Arizona before bowing to No. 3 seed Miami in the Round of 32.
Wichita's INTRUST Bank Arena was one of the eight original first and second round sites for the 2021 tournament but will have to wait until 2025 now.
---
THE SHOCKERS IN WEST LAFAYETTE:
The Shockers last played at Purdue's Mackey Arena 42 year ago. WSU is winless in two previous trips (both road games against the Boilermakers) in December, 1986 and December, 1988.
The Shockers will feel right at home in Mackey – one of a handful of circular arenas still in use from the 1950s and 60s. WSU's Charles Koch Arena is another.
---
I.B. IN NCAA:
Isaac Brown is the first rookie head coach to earn an at-large bid to the NCAA tournament since Wisconsin's Greg Gard in 2016. Notably, Gard and Brown both began their respective seasons as interim head coach before winning the permanent job.
NCAA At-Large Bids by Rookie Head Coaches:
2020 — Isaac Brown (Wichita St.) — 11 seed
2016 — Greg Gard (Wisconsin) — 7 seed (2-1, Sweet 16)
2012 — Dave Rice (UNLV) — 6 seed (0-1, Rd. of 64)
2010 — Chris Mack (Xavier) — 6 seed (2-1, Sweet 16)
2009 — Russ Pennell (Interim at Arizona) — 12 seed (2-1, Sweet 16)
2008 — Frank Martin (Kansas State) — 11 seed (1-1, Rd. of 32)
2007 — Tony Bennett (Washington St. — 3 seed (1-1, Rd. of 32)
Brown was a part of six NCAA tournament teams in 18 years as an assistant coach, including four times at WSU (2015-18), and once-each at Arkansas (2008) and South Alabama (2006).
Brown becomes the third Shocker head coach to lead WSU to an NCAA tournament in his first season at the helm, joined by Eddie Fogler (1987) and Gary Thompson (1965).
---
AMERICAN TOURNAMENT REWIND:
Top-seed Wichita State went 1-1 in last weekend's American Athletic Conference Championship in Fort Worth. Both games were decided by a single point.
Tyson Etienne scored 20 points and the Shockers rallied from a 12-point deficit in the final 12:00 to beat No. 8 seed South Florida, 68-67, in the quarterfinal round,
WSU fell to No. 5 seed Cincinnati in the semifinals, 60-59. Senior Alterique Gilbert (team-high 14) had a chance to win it at the buzzer, but his long three-point try rimmed out.
Etienne averaged 16.5 points and was 7-of-18 from three over the two games.
With backup center Isaiah Poor Bear-Chandler out, Morris Udeze averaged 10.0 points and 9.0 rebounds in extended minutes. He set career-highs with 11 boards and 35 minutes in the quarterfinals and played 32 more minutes the following day.
The semifinal against Cincinnati marked only the third time in two seasons that the Shockers have lost a game when shooting 40%-or-better from the field. They finished right at that mark (22-of-55). It was also only their second loss in two seasons when making at least a third of their threes.
WSU's six free throw makes and 12 attempts against Cincinnati were both season-lows.
---
TRENDING:
Tyson Etienne has made at least one free throw in every game this season and in 23-straight going back to last year. That's the longest Shocker streak since Cleanthony Early's 27-gamer during the 2013-14 undefeated season.
Dexter Dennis needs just seven more three-point field goals to move into the top-10 on WSU's all-time list. He has 135 currently (14th).
During his three-year WSU career, Dennis has traditionally been a slow starter but a tremendous performer in February/March games. That trend continues. He's made multiple threes in eight-straight games after doing so just six times through the first 13. Dennis is 19-of-41 (.463) from deep during that eight-game stretch.
The Shockers have made at least 40% of their threes in six of their last seven games after doing so just twice in in their first 14 contests.
---
ALL ABOUT THE DRAKE:
Drake finished runner-up in both the Missouri Valley Conference regular season and tournament to fellow NCAA-qualifier Loyola Chicago but earned one of the last at-large berths into the field.
Drake is making its first NCAA appearance since 2008 and its fifth overall.
Third-year head coach Darian DeVries has led the Bulldogs to 20-plus wins in all three seasons.
Drake ranks among the national leaders in field goal percentage (12th, .494) and assist-to-turnover ratio (25th, 1.33).
The Bulldogs opened the year 18-0 but battled injuries to key players during a 7-4 finish. Their 25 wins is third-most in school history.
6-6 senior forward ShaQuan Hemphill averaged 14.1 points and 6.3 rebounds but injured his foot on Fen. 10 and has missed the last nine games. The graduate transfer from Green Bay was named MVC Newcomer of the Year earlier this month.
Junior point guard Roman Penn – a first team All-MVC performer – suffered a season-ending foot injury on Feb. 21. He averaged 11.2 points and league-best 5.5 assists.
6-foot sophomore Joseph Yusufu, the MVC's Sixth Man of the Year, stepped up in their absence with a pair of 30-point games. He averages 12.1 points.
Drake is shooting over 37 percent from three as a team, led by D.J. Wilkins who averages 10.6 points and has connected 66 times from deep on 41.8% accuracy.
6-6 senior forward Tremell Murphy averages 10.2 points and 5.2 rebounds.
6-10 Seton Hall transfer Darnell Brodie (7.7 ppg) is another MVC All-Newcomer and the team's leading rebounder (7.2 rpg).
---
MATCHUP MASHUP:
Drake is the first MVC member to earn an at-large bid since 2016 Wichita State (also First Four).
The AAC Coach of the Year (Isaac Brown) battles the MVC Coach of the Year (Darian DeVries).
DeVries has never faced the Shockers as a head coach but is still plenty familiar with WSU. He spent 20 years on staff at Creighton, including 17 as an assistant coach under Dana Altman and later Greg McDermott. Prior to that, he was a 1,000-point scorer at Northern Iowa (1994-98).
---
THIS DATE IN SHOCKER HISTORY:
2006 – At Greensboro Coliseum, Wichita State upset No. 2 seed Tennessee, 80-73, to reach the Sweet 16.
2017 – At Bankers Life Arena in Indianapolis, WSU fell to No. 2 seed Kentucky, 65-62. The game featured eight players who would go on to log time in the NBA. Seven of them wore Wildcat uniforms (Malik Monk, De'Aaron Fox, Bam Adebayo, Isaiah Briscoe, Wenyen Gabriel, Mychal Mulder, and Isaac Humphries). Shocker freshman Landry Shamet outscored them all with 20 points.
---
A SHOCKER WIN WOULD….
… improve their record to 17-5.
… move them into the main bracket for a Round of 64 matchup against No. 6 seed USC (Saturday, 3:30 p.m. CT, TNT, Bankers Life Arena).
… be their 11th NCAA tournament win in the last nine years and make them 19-16 all-time.
… make Isaac Brown the first rookie head coach to win an NCAA tournament game since Hawaii's Eron Ganot (2016).
… be WSU's first NCAA tournament win since defeating Dayton at Bankers Life Fieldhouse exactly four years ago to the day.
… be their 12th-straight against Drake and make them 105-47 against the Bulldogs.
… make them 2-0 in First Four games.

A SHOCKERS LOSS WOULD…
… end their season at16-6.
… be their first loss to Drake since Jan. 21, 2012 (3OT).
… narrow their all-time series lead to 104-48.
… be less good than a win.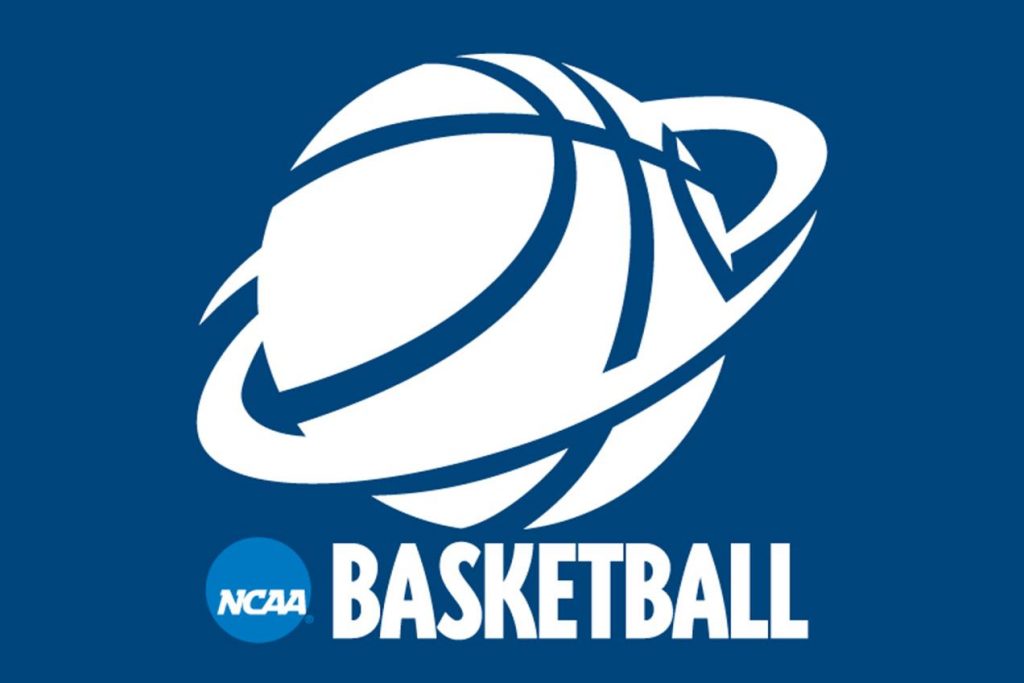 COURTESY WICHITA STATE ATHLETIC COMMUNICATIONS