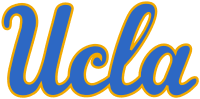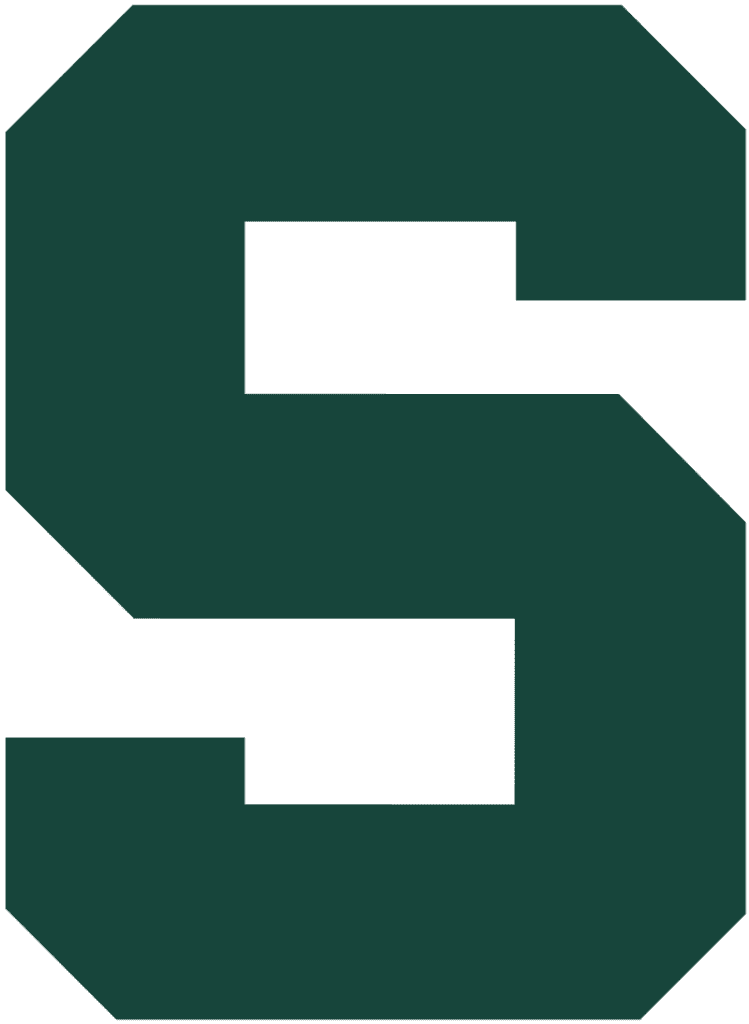 INDIANAPOLIS – UCLA will make its 50th all-time appearance at the NCAA Tournament this week. The No. 11-seed Bruins (17-9) will take on No. 11-seed Michigan State (15-12) on Thursday night at Purdue's Mackey Arena (West Lafayette, Ind.). UCLA's matchup on Thursday is one of four "First Four" contests in this season's NCAA Tournament. The winner of this Thursday's showdown will face No. 6-seed BYU on Saturday evening.

Through the program's previous 49 NCAA Tournament appearances, UCLA has gone 106-42 with a nation-leading 11 NCAA Championships. UCLA won 10 of those 11 NCAA titles from 1964-75, including a streak of seven consecutive national championships from 1967 through 1973 (under the late Coach John Wooden). UCLA most recently advanced to the NCAA Tournament (First Four) in 2018. The Bruins have not reached the Final Four since three consecutive trips in 2006, 2007 and 2008 under former head coach Ben Howland. Head coach Mick Cronin, in his second season at UCLA, has now led Murray State, Cincinnati and UCLA to NCAA Tournaments in 18 seasons as a collegiate head coach.

GAME INFORMATION
Venue: Mackey Arena (West Lafayette, Indiana)
Game Time: 6:57 p.m. PT (9:57 p.m. ET)
Television: TBS
TV Talent: Brian Anderson (play-by-play), Jim Jackson (analyst), Allie LaForce (sideline)
Radio (UCLA Sports Network): AM 570
Radio Talent:Josh Lewin (play-by-play), Tracy Murray (analyst)
SIRIUS and XM Radio Channels: Ch. 206 / Ch. 206
SIRIUSXM Internet Channel: Ch. 206
WATCH LIVE
Fans can watch Thursday evening's NCAA Tournament game, from West Lafayette (Indiana), live on TBS. The game will also be available online (by clicking here), and fans will also have the option to stream the game on their mobile device by downloading the March Madness Live app (MM Live). UCLA's game will be on the radio in Southern California on the Bruins' flagship station, AM 570 (KLAC). In-game statistics will be available to fans at this website.

ABOUT THE BRUINS
– UCLA went 13-6 in Pac-12 play this season, winning their first eight conference contests.
– The Bruins are making their 50th appearance in the NCAA Tournament, their first since 2018.
– Mick Cronin is currently midway through his second season as the Bruins' head coach (36-21 record in two years).
– None of UCLA's players who will be suiting up on Thursday have ever played in the NCAA Tournament.
– Dating back to last season, UCLA has won 20 of its past 27 Pac-12 contests (and 28 of 40 overall games).
– Not including Chris Smith (injured), UCLA has five active players who have averaged at least 10.0 points per game.
– UCLA ranked No. 3 in the Pac-12 in fewest turnovers per game (11.1) and fewest fouls committed per game (16.0).
– The Bruins ranked No. 3 among all Pac-12 programs in 3-point percentage (36.7%), trailing Oregon and Arizona.
– The Bruins have committed fewer fouls than their opponent in 21 of 26 games this season.

INDIVIDUAL ACCOMPLISHMENTS
– Tyger Campbell (first team), Jaime Jaquez Jr. (second team) and Johnny Juzang (second team) earned All-Pac-12 honors.
– Tyger Campbell (10.5 ppg, 5.6 apg) ranks No. 2 in the Pac-12 in assists per game and No. 4 in assist-turnover ratio (2.8).
– Tyger Campbell (34.0) and Jaime Jaquez Jr. (33.8) have ranked No. 4 and 7, respectively, in the Pac-12 in minutes/game.
– Tyger Campbell has secured first-team NABC All-District honors (one of five players to earn first team acclaim).
– Johnny Juzang leads all Pac-12 players in free throw percentage (93.3%, 42 of 45), headed into the NCAA Tournament.
– David Singleton ranks No. 3 in the Pac-12 in 3-point percentage (45.9%, 34-for-74), through Monday, March 15.

10 CONSECUTIVE
Mick Cronin is one of just five coaches to have led his teams to the past 10 NCAA Tournaments. That includes nine consecutive NCAA Tournament appearances as the head coach at Cincinnati (2011-19). Joining Cronin on that list are Mark Few (Gonzaga), Tom Izzo (Michigan State), Bill Self (Kansas) and Roy Williams (North Carolina).

NOT OUR FIRST FOUR
UCLA advanced to the NCAA Tournament's "First Four" in March of 2018, marking the program's most recent NCAA Tournament appearance. The Bruins lost to St. Bonaventure, 65-58, on March 13, 2018 at the University of Dayton (UD Arena). Chris Smith is UCLA's only player on this year's roster to have been on that team.This marks the Bruins' second apperance at the "First Four" since the NCAA adopted the current 68-team format in 2011.

UCLA vs. MICHIGAN STATE
The Bruins have gone 6-4 against Michigan State in an all-time series that began in 1952. Most recently, Michigan State defeated UCLA (75-62) in the 2019 Maui Invitational and at the 2018 Continental Tire Las Vegas Invitational (Michigan State won, 87-67, in Nov. 2018 at Orleans Arena). Last season's matchup in Maui was the first time one of Mick Cronin's teams faced Michigan State and head coach Tom Izzo. Prior to those two matchups (2018, 2019), UCLA edged Michigan State (78-76) in the first round of the 2011 NCAA Tournament in Tampa, Fla. (only previous NCAA Tournament meeting).

A CLOSER LOOK
Chris Smith scored a team-high 13 points off the bench in last season's 75-62 loss to Michigan State on the final day of the Maui Jim Maui Invitational. Cody Riley had 11 points, while Tyger Campbell and Prince Ali each totaled 10 points. The Bruins out-rebounded the Spartans by a 33-22 margin and trailed at halftime, 26-23.

THE LAST TIME OUT
UCLA absorbed an 83-79 loss in overtime to Oregon State in the quarterfinals of the Pac-12 Tournament on Thursday, March 11 (at T-Mobile Arena in Las Vegas). Jules Bernard finished with team-highs in scoring (19 points) and rebounding (10 rebounds). UCLA led 32-16 with two minutes to play in the first half and was ahead at the intermission, 34-24. Oregon State overcame a 69-65 deficit in the game's final 45 seconds and the two teams were deadlocked (70-70) at the conclusion of the second half. Oregon State shot 57.7 percent in the second half against UCLA last Thursday.

SINCE 1985, SWEET 16
In March of 2017, the Bruins advanced to the NCAA Tournament's Sweet 16 (regional semifinals) for the 14th time since the tournament field expanded to at least 64 teams, starting in 1985. Previous Sweet 16 trips (since 1985) have occurred in 1990, 1992, 1995, 1997, 1998, 2000, 2001, 2002, 2006, 2007, 2008, 2014, 2015 and 2017. Through those 14 appearances, the Bruins have posted a 6-8 record with four trips to the Final Four (1995, 2006, 2007 and 2008). In the four most recent trips to the Final Four, UCLA has compiled a 3-3 record (including the 1995 NCAA title). Overall, UCLA has advanced to 49 NCAA Tournaments and 18 NCAA Final Fours and won a nation-leading 11 NCAA Championships.

MOST RECENT "SWEET 16"
UCLA advanced to the Sweet 16 in March 2017 for the third time in four seasons. Through that four-year span (2014-2017), the Bruins were just the sixth team in the country to have earned at least three Sweet 16 trips. Joining UCLA on that six-team list included Arizona, Gonzaga, Kentucky, North Carolina and Wisconsin. As the No. 3 seed in the 2017 tournament's South Region (Sacramento, Calif.), UCLA downed Kent State in a first round contest (97-80) before taking down Cincinnati two days later (79-67). The Bruins' season ended in the Sweet 16, as No. 2-seed Kentucky outlasted UCLA, 86-75, at FedEx Forum in Memphis, Tenn. That marked UCLA's fourth game against Kentucky in four seasons.

LOOKING AHEAD
The winner of Thursday night's nationally-televised contest between UCLA and Michigan State will face BYU on Saturday night in Indianapolis. Similar to Michigan State, the Bruins faced BYU in last season's Maui Jim Maui Invitational. UCLA lost to BYU (78-63) in the first contest for both teams on the island of Maui (Nov. 25, 2019). UCLA trailed BYU at halftime, 36-32, and took a 52-51 lead with just over 11 minutes to play in the second half. BYU closed the game on a 27-11 scoring run to record the first-round victory. Jules Bernard scored a team-high 16 points for the Bruins.

THE ALL-TIME SERIES
UCLA has registered a 12-12 all-time record against BYU. Prior to last season's non-conference tilt at the Maui Jim Maui Invitational, the Bruins had secured an 86-79 win over BYU at the Honda Center (as part of the John Wooden Classic) on Dec. 18, 2010. The two schools first faced off during the 1929-30 season.

STREAK SNAPPED
UCLA's 18-game home winning streak ended in the regular-season finale (lost to USC, 64-63). USC's Tahj Eaddy hit a 3-pointer from the corner with 1.4 seconds left on the clock. The Bruins had won 18 consecutive home games prior to that contest. That 18-game streak began with a 50-40 win against California on Jan. 19, 2020. The Bruins' 18-game home winning streak marked the program's best such streak (at home) since logging 25 consecutive home victories from Feb. 2006 through Nov. 2007. Most recently, UCLA had a perfect home record in 2006-07, going 16-0 in Pauley Pavilion.

UCLA IN INDIANA
The Bruins are playing their first NCAA Tournament games in the state of Indiana since the 2006 Final Four, hosted that season at the RCA Dome (home of the NFL's Indianapolis Colts from 1984-2007). In 2006, UCLA downed LSU in the national semifinal (59-45) and lost to Florida (73-57) in the championship contest. Thursday's game against Michigan State will mark UCLA's first game at Purdue's Mackey Arena since Dec. 30, 2001, when the Bruins outlasted Purdue, 87-82. Last season, the Bruins played at Notre Dame in a non-conference showdown (Notre Dame won, 75-61).

COACH WOODEN'S ALMA MATER
John Wooden served as UCLA's head coach for 27 season (1948-49 through 1974-75), winning 10 NCAA titles in Westwood. Coach Wooden graduated from Purdue in 1932, securing All-America honors on the basketball team from 1930-32. He served as Purdue's team captain in 1931 and 1932.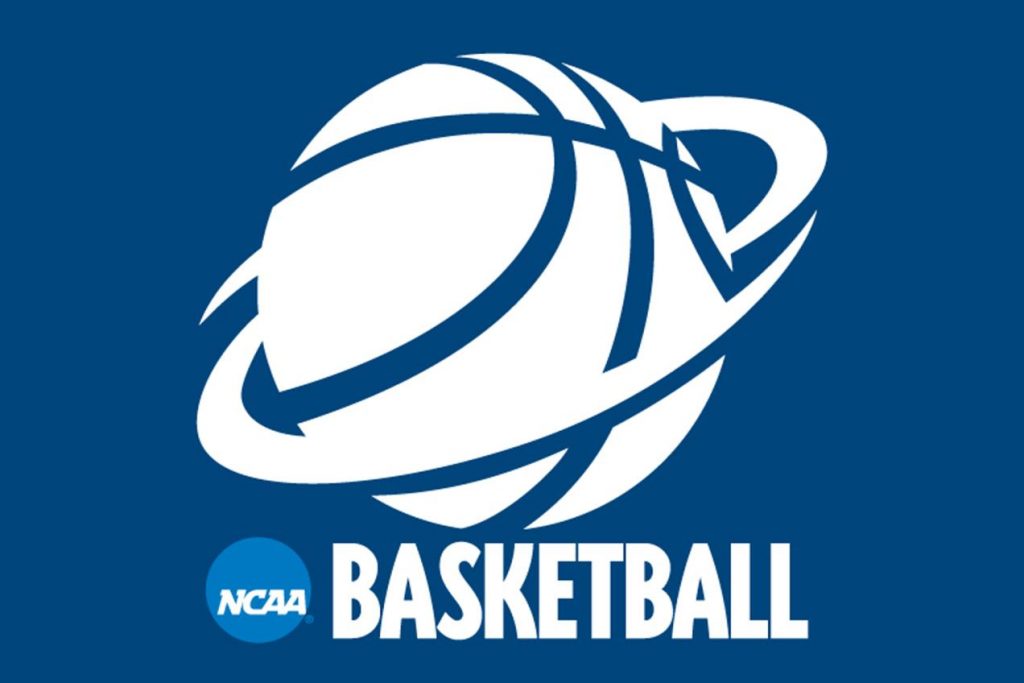 COURTESY UCLA ATHLETIC COMMUNICATIONS