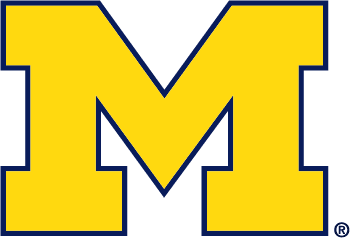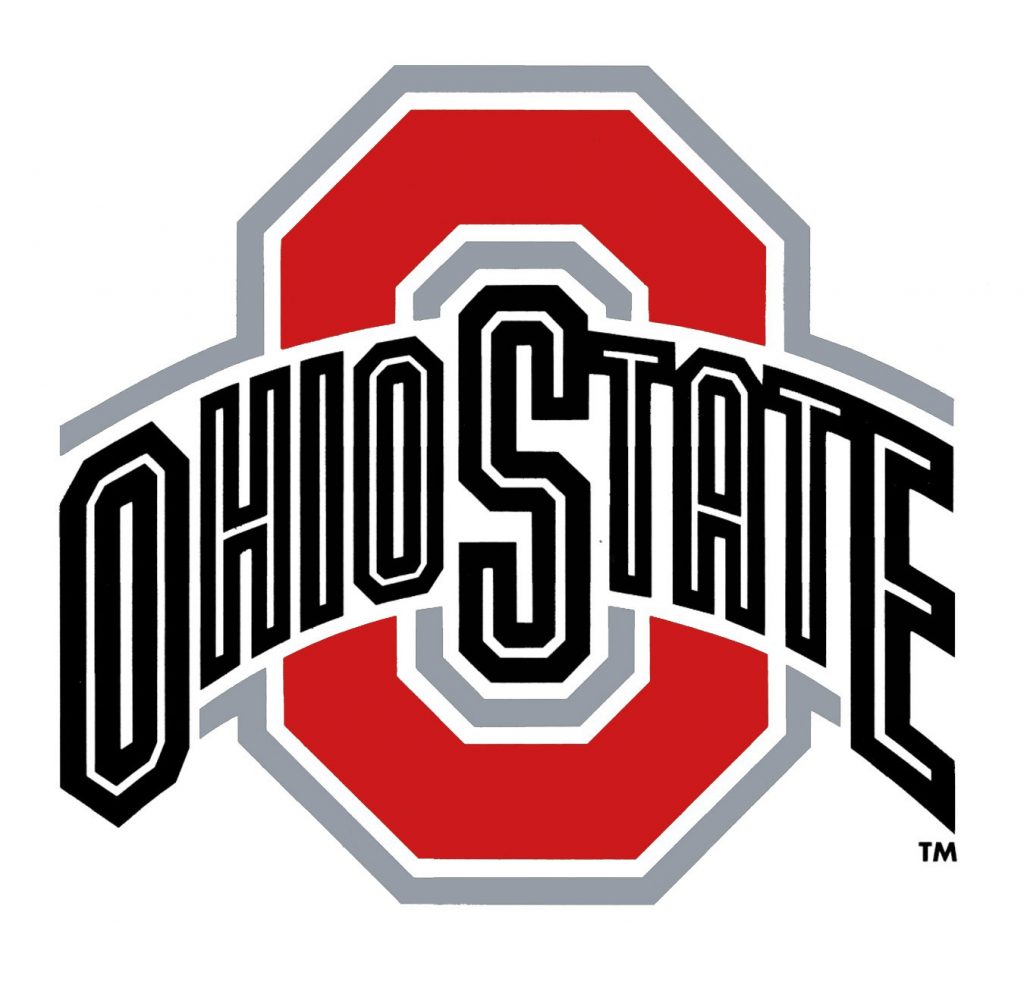 WHAT YOU NEED TO KNOW
» No. 1 seed Michigan advanced to the semifinal and faces No. 5 seed Ohio State for a chance to reach title game.
» After a double-bye, U-M advanced following a 79-66 win over No. 8 seed Maryland in the quarterfinals.
» The Maize and Blue has reached three straight championship games, and have won two of the last three tournaments. The 2020 event was cancelled due to the COVID-19 pandemic.
» In the quarterfinal, Mike Smith recorded his first career double-double with 18 points and career-high and Big Ten Tournament record 15 assists.
UP NEXT
Saturday, March 13 — vs. #9 Ohio State – Big Ten Tournament Semifinals, (Indianapolis), 1 p.m.
• TV: CBS Sports | Live Stats | Live Video | Live Audio
• Satellite Radio: Sirius: 84 | XM: 84 | Internet: 84
• Complete Game Notes (PDF)
• Social Media: Facebook | Twitter | Instagram
The fourth-ranked and No. 1 seed University of Michigan men's basketball team (20-3) faces No. 5 seed and ninth-ranked Ohio State (20-9) in the Big Ten Tournament semifinal on Saturday (March 13) at Lucas Oil Stadium. The game is scheduled for an 1 p.m. tip, with Jim Nantz (p-by-p), Bill Raftery, Grant Hill (analyst) and Tracy Wolfson (sideline) on the call.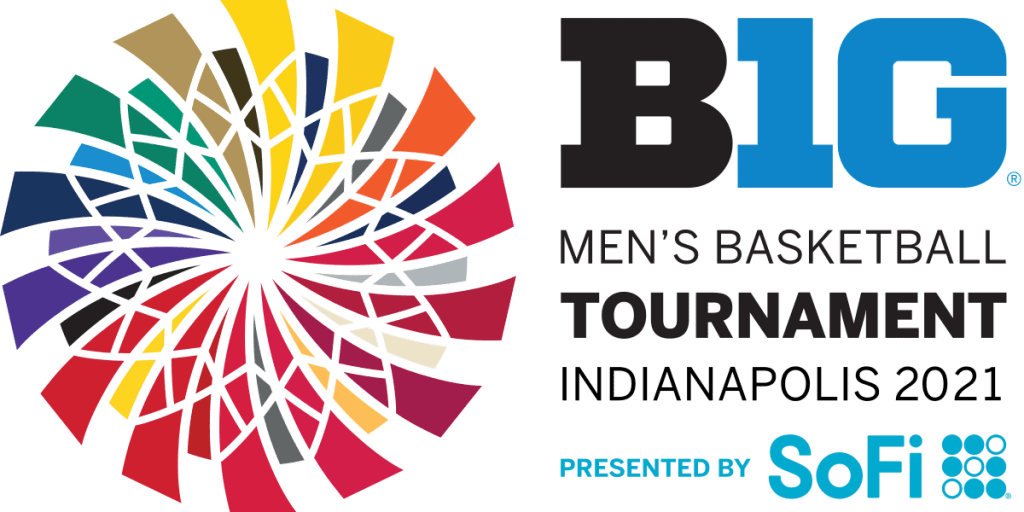 Michigan in the Big Ten Tournament• Michigan has a 29-19 (25-18*) all-time record at the Big Ten Tournament.
• Michigan has earned a first-round bye in eight straight Big Ten Tournaments.
• Michigan earned its second double-bye in 2021 after having its only other one in 2019.
• Michigan has won 14 straight opening games — the most of any major conference tournament team.
• Michigan has three Big Ten Tournament titles in its five championship game appearances. After winning the inaugural tournament in 1998 which was later vacated due to NCAA sanctions, Michigan became the third team to win back-to-back titles after winning in 2017 (Washington, D.C.) and 2018 (New York). In U-M's two other championship games, the Maize and Blue fell to Michigan State — 69-55 (2014) and 65-60 (2019).
• In 1998, U-M defeated Iowa, Minnesota and Purdue to win the Big Ten's inaugural postseason tournament. Following NCAA sanctions, the Wolverines vacated recognition of that title.
• In 2017, following a well-documented pre-tournament plane crash, Michigan won four games in four days to win its first Big Ten Tournament title in nearly two decades. As the No. 8-seed, U-M became the lowest seed ever to win the conference tournament. The Maize and Blue defeated Wisconsin, 71-56, to claim the title — its only win over the Badgers in the conference tournament.
• In 2018, U-M successfully defended its tournament championship, winning another four games in four days for a second straight year to become the first No. 5-seed to win the conference tournament. The Maize and Blue defeated Purdue, 75-66 in the title game.
• Michigan has appeared in the last three championship games (2017-19), tying the mark for the second most all-time with Michigan State. Ohio State holds the record after making it to the title game in five straight (2009-13).
• Due to the COVID-19 pandemic, the 2020 Big Ten Tournament was canceled on the second day of play. U-M and Rutgers were warming up at Bankers Life Fieldhouse to start the day's play before the teams were called off the floor.
• Michigan set the record for most consecutive wins with 10 straight from 2017 to 2019. U-M reached the championship game three straight times during the stretch, winning two titles. U-M passed the previous mark of eight straight wins held by Ohio State.
Stuff to Know Right Away
• After the postseason was canceled last season due to the COVID-19 pandemic, the 2021 second season will be the first for U-M coach Juwan Howard.
• With 18 points and a career-high 15 assists, Mike Smith recorded the first double-double of his career. He is the first Wolverines to post a point-assist double-dip since Zavier Simpson (11 points, 10 assists) against Nebraska (March 5, 2020).
• With those career-high 15 assists vs. Maryland, Mike Smith set the Big Ten Tournament record, topping the prior mark of 12 set by U-M's Derrick Walton Jr. against Indiana (March 11, 2016). Smith was one dime away from tying the all-time U-M mark of 16 set by Walton at Nebraska (March 5, 2017)
• After surpassing 500 assists in the season finale at Michigan State (March 7), Mike Smith now has 519 in his career. The next number he is chasing is 2,000 career points, as he needs 138 (1,862).
• Freshman Hunter Dickinson, a seven-time Big Ten Freshman of the Week, leasd U-M in scoring (13.9 points), rebounding (7.6), blocks (32; 1.4 bpg) and field-goal percentage (.596).
• In seven of his last nine games, Franz Wagner has seven double-figure scoring games with three of 20-plus to increase his scoring average to 13.0 per game. He is shooting 50.7 percent from the field and has 15 double-digit games with four 20-plus points, including a season-high 21 in back-to-back games, against Iowa (Feb. 25) and at Indiana (Feb. 27).
• In addition to his scoring, Wagner is second on the team with 2.8 (65 total) assists per game. He has 13 games of 3+, with a career-high five three times — Northwestern (Jan. 3), at Purdue (Jan. 22) and at Michigan State (March 7). Wagner also leads U-M with 31 steals (1.3 spg) and is second in blocks with 23 (1.0 bpg).
• Austin Davis recorded a career-high-tying eight rebounds vs. Maryland (March 12). This season, he has 55 rebounds (3.1 rpg), with 24 offensive and 31 defensive.
• Isaiah Livers has continued to show his versatility as one of U-M's top two-way players. He averages 13.1 points per game, with a team-high five 20-plus point games. He needs 12 points to reach 1,000 for his career. Livers also is averaging career-bests for rebounding (6.01; 138 total) and assists (2.0 apg; 46 total).
• With a team-high 50 three-pointers, Livers reached 50 long-range buckets for the second time in his career. As a sophomore, he knocked down 52 (2018-19). He has 164 total in his career.
How U-M Won the Big Ten Title
• In what has been a unique season, it was agreed that this season's Big Ten title was to be determined by overall winning percentage as many schedules fluctuated due to the COVID-19 pandemic.
• Needing to win one in its last two games, both against Michigan State, Michigan clinched the Big Ten title after a 69-50 win against the Spartans on (March 4) and an .875 winning percentage.
• The Big Ten crown is the 15th in U-M history and first since 2014.
• Winning the Big Ten championship gave the Wolverines the No. 1 seed in the Big Ten Tournament for just the second time in program history (2014).
COURTESY MICHIGAN ATHLETIC COMMUNICATIONS