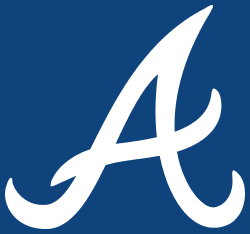 Braves option six, reassign 18
NORTH PORT, Fla. – The Atlanta Braves made 24 roster moves today, trimming their spring roster to 43 players.
The club optioned RHP Víctor Arano, LHP Tucker Davidson, RHP Jasseel De La Cruz, LHP Kyle Muller, RHP Chad Sobotka, and RHP Patrick Weigel to Triple-A Gwinnett, while reassigning INF CJ Alexander, INF Bryce Ball, C Logan Brown, LHP Thomas Burrows, OF Justin Dean, OF Travis Demeritte, OF Michael Harris II, OF Trey Harris, RHP Daysbel Hernández, RHP Kurt Hoekstra, RHP Connor Johnstone, RHP Nolan Kingham, LHP Phil Pfeifer, INF Braden Shewmake, RHP Freddy Tarnok, RHP Victor Vodnik, OF Drew Waters, and RHP William Woods to minor league camp.
Following today's moves, the Braves have 20 pitchers (seven left-handers and 13 right-handers), five catchers, 11 infielders, and seven outfielders in camp. Thirty-four players from the 40-man roster remain, along with eight non-roster invitees.
COURTESY ATLANTA BRAVES & MLBpressbox.com