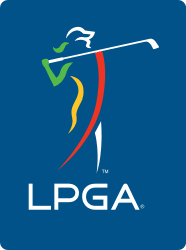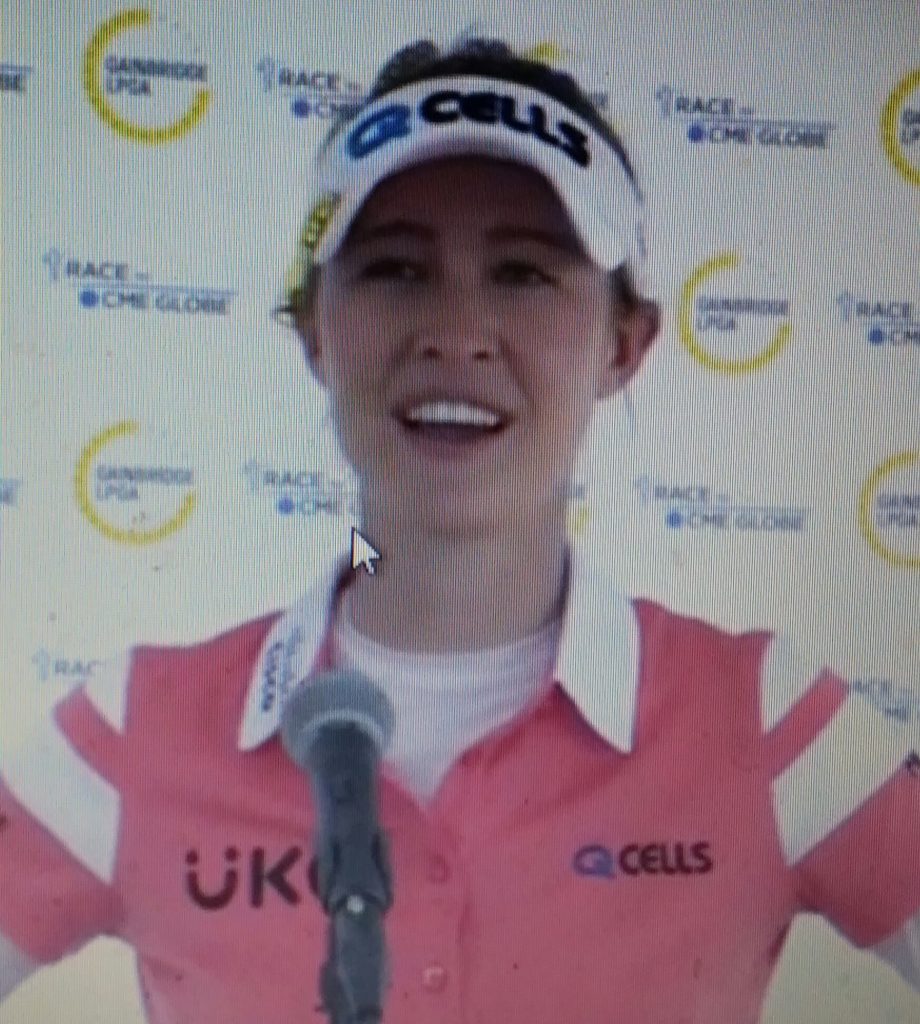 2/28/21
When Nelly Korda's final putt dropped at Lake Nona Golf & Country Club, the emotions took over. Tears welled in her eyes, as she realized the day's reward. The 22-year-old had won her fourth victory on the LPGA Tour since joining in 2017 at the Gainbridge LPGA, after what she coined a "stressful" day.
"It was just the stress, honestly. I was so uptight and stressed today. It may not have looked that way, but if you just heard my conversations with my caddie today you would've known how stressed I was because I was not hitting it well. I didn't feel very good. I just grinded through it. Today was honestly a grind," said Korda, who carded a bogey-free 69 to finish at 16-under overall. "Honestly, I was pretty uneasy all day. I was not hitting it good. I was not hitting enough greens. I was not hitting it great off the tee. I just kept it together."
Korda, who held the 54-hole lead the night before, started with three birdies on her front nine. She followed it up with 12 straight pars until the end, including a crucial par save on the par-5 No. 15, the week's Aon Risk Reward Challenge hole. After the ball rolled down the green and off, Korda chipped just a few feet from the pin and exhaled a sigh of relief when her putt barely stayed in the hole.
"I just had to laugh because that was absurd. It was insane that it went in and a little bit of luck, too," said Korda.
The win is Korda's first on American soil, and her first professional win in front of her parents. It's the second time in LPGA Tour history that sisters have won consecutive events (her sister, Jessica, won the season's opening Diamond Resorts Tournament of Champion). The first was Annika and Charlotta Sorenstam in 2000; Annika won the Welch's/Circle K Championship on March 13 and Charlotta won the Standard Register PING on March 19.
"It's amazing. If we can follow in their footsteps, in Annika's footsteps, that would be absurd," said Korda. "It just feels amazing to pull off a win, especially in front of family. It's actually kind of funny because Jess won the week of my dad's birthday and I won the week of Jess'."
Korda's win come just months after tweaking her back during the 2020 KPMG Women's PGA Championship and having to withdraw, then taking two months off from events to recover for the U.S. Women's Open and the CME Group Tour Championship. It's been a process, but one Korda is grateful for.
"I think there is no athlete that's not in pain, to be honest. Every athlete is constantly dealing with something and just trying to maintain. Yeah, it's been a really hard six, seven months. I don't know when I injured it. I've worked a lot on my body to get myself to where I am today," said Korda. "I'm continually going to work that hard, but it feels great to finally see the hard work payoff."
Starting in the penultimate grouping, Lexi Thompson carded a third-straight 68 to finish in a tie for second with Lake Nona resident Lydia Ko at -13. Thompson's round was punctuated by an eagle on No. 11, where she said she felt the momentum start.
World No. 1 Jin Young Ko ended the day at -11 in solo fourth, her fourth consecutive top-five finish, dating back to the 2020 Volunteers of America Classic. Sarah Kemp finished in a tie for fifth with 2020/21 LPGA Tour rookie, Patty Tavatanakit at -10. Her result is her second-best of her Tour career, with her best a T2 finish at the 2019 ISPS Handa Vic Open. Angel Yin, who started the day -10 and in a tie for third, struggled on the final day, carding three double bogeys and five birdies to record a 73 and finish in seventh.
Annika Sorentam capped off her first appearance on Tour since 2008 with a final-round 76, and finished in 74th at +13. "You know, I'm just thankful for being here, playing here and be able to make the cut. I think overall it's been quite successful in the sense that I accomplished what I wanted, which was to go out here and just play and play and play. I hit a lot of shots, but I really focused on every shot," said Sorenstam. "I think I never gave up, even though it was not really going my way and I wasn't hitting as well as I should be to be out here. The purpose was to get some tournament rounds and I did that.
"I would say I'm quite tired, I'm exhausted. I gave it all. Takes a lot of effort when you miss greens and chip around these greens is really, really difficult. So put a lot of energy into that and obviously just with everybody around it's been fantastic. It really has. The more I think about it, and once it sinks in I think it's going to be a big smile on my face."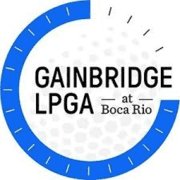 COURTESY LPGA COMMUNICATIONS