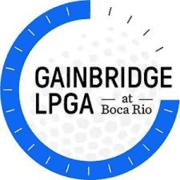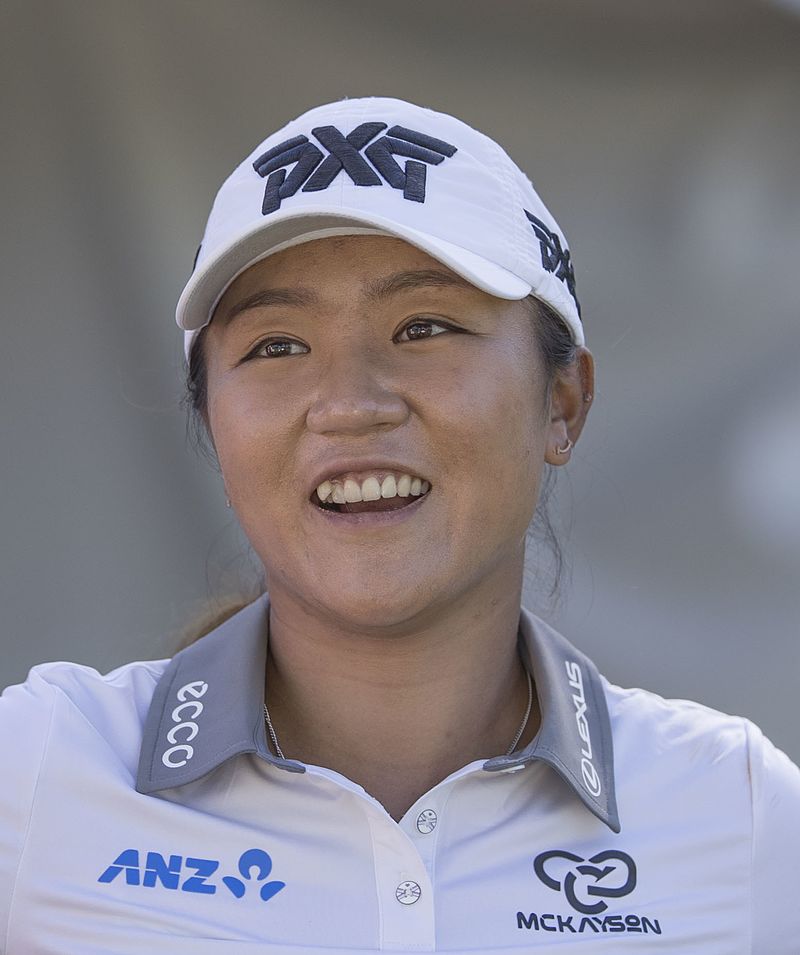 Lake Nona Golf & Country Club member Lydia Ko continued to show her comfortability on her home course at the Gainbridge LPGA, taking the 36-hole lead as the first to double digits at -10. Compared to her eagle start on her first hole yesterday, Ko opened the second day with a bogey on No. 10 but quickly rebounded with four birdies in her next seven holes.
"Yeah, I saw the pin positions last night, and I feel like the course was going to play a little longer, especially my front nine which is the back nine, because there was a lot of back pins. But overall, I thought I played pretty solid," said Ko, who finished the day with a second-round 69. "There was a stretch of a few holes where I couldn't really hit any tee shot on the fairways, but I think it was pretty solid and I'm happy to have shot 3-under. I think it's a lot of like positive things going into the weekend."
Ko pointed out the crucial par save on the par-5 second hole and joked about keeping the ball out of a friend's backyard after landing it a little too close to comfort.
"I know the owners of that house, so I don't know how much they like me being right up at their fence. I was hoping they didn't have a fence at one point," laughed Ko. "We were just trying to see the best options and trying to be smart. I don't want to be too greedy and end up having a bigger number than it should be. So, it ended up working good. We both agreed on hitting a choppy whatever club, and I thought pitching wedge was it. I hit a really good 5-wood on to the greens. Yeah, came out of there relieved that I didn't lose any shots. I think I got pretty fortunate that it wasn't closer to the fence."
Ko leads after the second day for the eighth time in her career. In three of the previous seven occurrences, Ko has gone on to win, most recently at the 2016 Marathon LPGA Classic. The 15-time LPGA Tour winner said she relishes the feeling of being in contention once again.
"I think it's good to just keep putting myself in these positions. I think you get more comfortable with it and the more times you're there I think the higher chance that at the end it will all happen for you," said Ko. "I'm trying to not think about what may happen on Sunday. I'm just trying to take one shot at a time, and if I'm able to do it pretty well and be in contention going into Sunday the last few holes, that's great."
One shot back sits Rolex Rankings No. 4 and Florida native Nelly Korda after posting a 68 to finish at -9. Korda opened her front nine with three birdies and two bogeys, but quickly reset with four birdies on her back nine on Nos. 2, 5, 7 and 9.
"Once I started to get more looks at birdie, I got a little more comfortable. As I said, I just made a little too many mistakes on my front nine," said Korda. "And it was weird, I mean, I hit solid shots. They just went over the green. You kind of screw yourself a little."
Fellow American Ryann O'Toole sits in solo third at -8 after a second-straight 68. Close behind is major champion In Gee Chun in fourth at -7, who set a goal to record at least one bogey-free round this weekend.
"Yesterday I said I would be patient because after three weeks off. This week I try just enjoy my play, enjoy to see all my friend on the tour. That makes me happy. Then look forward to play on the course," said Chun.
Chella Choi, Ashleigh Buhai and 2020/21 Tour rookie Patty Tavatanakit are in a tie for fifth at -6. Eight players remain in a tie for eighth, including LPGA Tour winners Jessica Korda, Stacy Lewis and Lexi Thompson.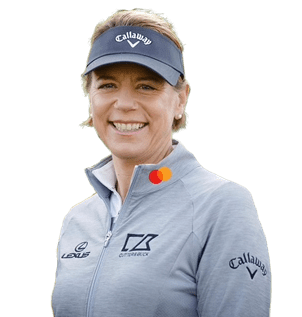 Defending champion Madelene Sagstrom started the day with a triple bogey on No. 14 and a birdie on No. 18. But, after playing the final holes six-under highlighted by a bunker chip-in for eagle on the final hole, the 28-year-old catapulted herself past the cutline at +2 to see the final two days. Annika Sorenstam, after shooting a first-round 75, carded her first official under-par round in competition since the final round of the 2008 Lorena Ochoa Invitational with a 1-under 71 to also make the cut on the number. In addition to Sagstrom and Sorenstam, 72 others made the cut at +2.
COURTESY LPGA COMMUNICATIONS