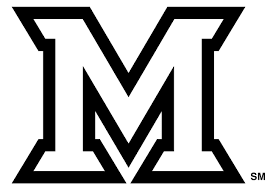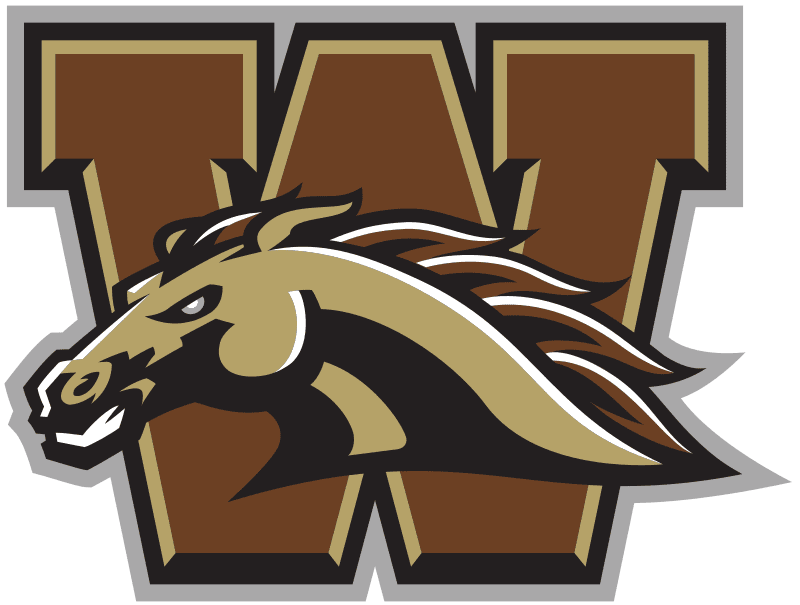 Wed, Feb 24, 2021
THURSDAY'S GAME: Miami returns to action when the RedHawks play at Western Michigan at noon on Thursday, Feb. 25. This game was rescheduled from a previously postponed game in January.
ABOUT WESTERN MICHIGAN: The Broncos enter Thursday's game with a 4-13 overall record and 3-9 MAC mark. WMU has had two of its last three games postponed and is coming off a 76-69 loss to Kent State in its last game on Feb. 16. B.Artis White leads the team, averaging 14.4 ppg and 3.1 apg. White is a long-range threat, knocking down 41 triples on the season and accounting for 37 percent of the Broncos' treys on the season. Greg Lee follows at 12.7 ppg and a team-leading 7.4 rpg.
THE SERIES WITH THE BRONCOS: Thursday marks the 134th meeting between Miami and Western Michigan with the RedHawks owning an 83-50 lead in the all-time series. Miami snapped a six-game skid against the Broncos with a 65-56 win in Oxford on Jan. 30 earlier this season. WMU's last win in the series was in Oxford on Feb. 4, 2020, 64-60. When playing in Kalamazoo, the Broncos are 36-28 against Miami and have won the last three meetings with the RedHawks in University Arena. WMU posted an 84-79 overtime win against Miami in the last meeting in Kalamazoo on Feb. 16, 2019. Miami's last win at Western Michigan was on Feb. 9, 2016, 45-44.
TELEVISION: Thursday's game will be televised on ESPN+.
RADIO: In its second year of its partnership with Van Wagner, the Miami Sports Network, powered by Pepsi, continues its coverage of Miami Basketball with a group of affiliates blanketing most of Southwest Ohio and Southeast Indiana. The radio broadcast also will be carried via the TuneIn App. Steve Baker and Terry Bridge will call the action. Tune-in to one of Miami's gameday affiliates:
WFMG-FM 101.3 (Richmond, Ind.)
WMOH-AM 1450 (Hamilton, Ohio)
WONE-AM 980 (Dayton, Ohio)
TuneIn App
TUESDAY HIGHLIGHTS
Miami set a program record for three-pointers in a game with 18 at CMU, eclipsing the previous record of 17 against Midway on Nov. 29, 2017. Six different RedHawks contributed to the record.
Sophomore guard Dae Dae Grant led all players with 25 points, including a 7-for-12 effort from three-point range. His seven treys tie for eighth among all-time Miami leaders in a single game.
The 96 points against the Chippewas match the season-best scoring effort the RedHawks had earlier this season against Bowling Green on Jan. 21.
The 58 first-half points for the RedHawks were their most in a half this season, besting a 55-point second-half effort against Bowling Green on Jan. 21.
Miami shot 52.1 percent from the floor and 51.4 percent from three-point range for the game. The RedHawks shot 61.1 percent from the field and 63.2 percent from three-point range in the opening half.
The 42-point win for the RedHawks in their 96-54 triumph at Central Michigan on Feb. 23 ties for the 19th-largest margin in a win and is third-largest margin of victory against a MAC opponent. It is Miami's biggest win against CMU.
TAKING ADVANTAGE OF CHARITY: Miami continues to get stronger at the free-throw line, ranking third in the MAC and 24th nationally in free-throw percentage (.768) and is second in conference-only games (.782).
FREE-THROW LEADERS: Three RedHawks rank among the top 15 in the conference in free-throw shooting on the season with senior forward Dalonte Brown ranking fifth (.854) and junior guard Mekhi Lairy ranking 13th (.789). In MAC-only games, sophomore guard Dae Dae Grant ranks first in free-throw percentage (.917), while Brown ranks fourth (.892).
COLEMAN-LANDS RANKS 24TH NATIONALLY IN ASSIST/TURNOVER RATIO: Redshirt junior guard Isaiah Coleman-Lands has been stingy with turnovers and currently boasts a 2.76 assist/turnover ratio with 58 assists to 21 turnovers through 18 games. He leads the MAC and ranks 24th nationally in assist/turnover ratio.
REDHAWKS RANK 17TH NATIONALLY FEWEST TURNOVERS: Averaging 10.8 turnovers per game, Miami ranks second the MAC in fewest turnovers and ranks 17th nationally. Miami has committed fewer turnovers than its opponent in 11 of its 19 games and the same number in four games this season. The RedHawks have had 10 or fewer turnovers in 10 of their 19 games, including a season-low four against Mount St. Joseph on Dec. 11.
BROWN REACHES 1,000 CAREER POINTS: Senior forward Dalonte Brown became the 37th member of Miami's 1,000 Point Club on Jan. 12, 2021. Brown enters Miami's next game with 1,152 career points and has moved up to 29th on the list.
MORE ON BROWN: Dalonte Brown played in his 100th career game on Tuesday, Dec. 15 against Buffalo. He made his 100th career start against Toledo on Tuesday, Jan. 26. Entering Miami's next game, Brown has played in 114 career games and made 105 career starts, which ranks eight among MU career leaders.
ODDS 'N ENDS
Senior guard Milos Jovic joined the Century Club on Jan. 30 against Western Michigan, playing in his 100th career game. Entering the RedHawks' next game, Jovic has played in 105 career games.
With 25 points at Central Michigan on Tuesday, Feb. 23, sophomore guard Dae Dae Grant notched his fifth 20-point scoring effort of the season and now has the top four scoring efforts for Miami this season. Grant also scored 28 points at Eastern Michigan (Jan. 23) and 27 points against Bowling Green (Jan. 21) and 26 points at Northern Illinois (Feb. 20).
ROARING 20s: In Miami's last five games, four different RedHawks have eclipsed 20 points in scoring, two notching career-high scoring efforts of 24 points.
Junior forward James Beck came off the bench at Buffalo on Feb. 6 and poured in a career-high 24 points off 10-of-14 shooting from the floor, connecting on 71.4 percent of his shots. He was a perfect 4-for-4 from the free-throw line.
Junior guard Mekhi Lairy amassed a career-high 24 points against Akron on Feb. 12, tallying 12 points in each half. Lairy knocked down 8-of 14 field goals (.571) and was 6-of-7 from the free-throw line.
Senior forward Dalonte Brown tallied a season-best 21 points off 6-of-10 shooting from the field, including a 3-for-7 effort from three-point range at Toledo on Feb. 16. He also sunk all six free throws.
Sophomore guard Dae Dae Grant recorded 26 points off 8-of-18 shooting, including a 4-of-10 effort from three-point range, while knocking down 6-of-7 free-throw attempts at Northern Illinois on Feb. 20.
Grant followed with a 25-point effort at Central Michigan on Feb. 23. He was 9-of-14 (.642) from the field, including 7-of-12 (.583) from three-point range.
UP NEXT: Miami returns to Millett Hall for its final home game of the season when the RedHawks host Kent State at 4:30 p.m. on Saturday, Feb. 27.
COURTESY MIAMI ATHLETIC COMMUNICATIONS