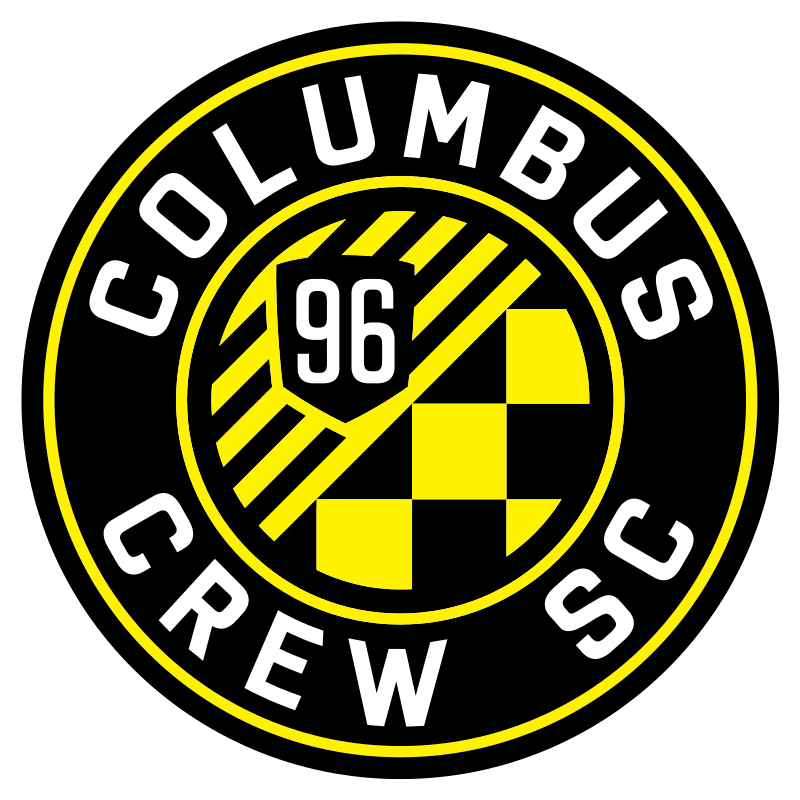 New partnership will see Donatos become the Official Pizza of Columbus Crew SC
For Immediate Release: February 18, 2021
COLUMBUS — Columbus Crew SC today announced that the Club has entered into a multi-year partnership with Donatos Pizza, a Columbus staple since 1963. Donatos becomes an official partner ahead of the opening of the Club's new downtown stadium, set for July of this year, and becomes the Official Pizza of Columbus Crew SC, with Donatos' products being sold at Crew SC home matches at both historic Crew Stadium and the New Crew Stadium.

"Today is another exciting day for Crew SC as companies continue to choose Columbus and the Crew. We are proud to be associated with such a respected locally-based family brand in Donatos Pizza and to bring them under our new roof as the Official Pizza Partner beginning with the 2021 season," said Crew SC Executive Vice President and Chief Business Officer Steve Lyons. "By partnering with Donatos we bring together two organizations committed to our city and committed to delivering a world-class customer and fan experience."

Continued Lyons: "Over the coming months, we look forward to sharing the new Crew Stadium's approach to food and beverage, reflecting the Crew's commitment to creating the best match day experience for our supporters and fans. We look forward to celebrating the diverse, authentic, local cuisine that will blend classic offerings with an elevated approach that is distinctly Columbus."

"When I think about the Columbus Crew, you talk about enthusiasm, the spirit of this team, the fans in the stands at the New Crew Stadium – Donatos has the same kind of energy," said Donatos President and Chief Executive Officer Tom Krouse.

"We love to be associated with world class brands and that is exactly what the Crew is," added Donatos Executive Chairwoman of the Board Jane Grote Abell.

A family-owned company, Donatos remains a favorite in Columbus and well beyond, with more than 150 locations in 10 states. The partnership will include entitlement rights to two New Crew Stadium concession stands, presenting partner rights to the Crew SC match ball delivery program and to the Crew SC match day pizza promotion, associate partner rights to Crew SC youth camps and clinics, in-stadium digital signage, and opportunities for Donatos to further engage with Crew SC supporters and fans through digital, social and retail activation.

The Black & Gold's New Crew Stadium is slated to open in July of this year. Supporters interested in learning more about purchasing 2021 Season Ticket Memberships at Crew SC's new world-class facility should visit CrewStadium.com to book an appointment.

Columbus Crew SC was represented by Legends Global Partnerships in this wide-ranging partnership with Donatos.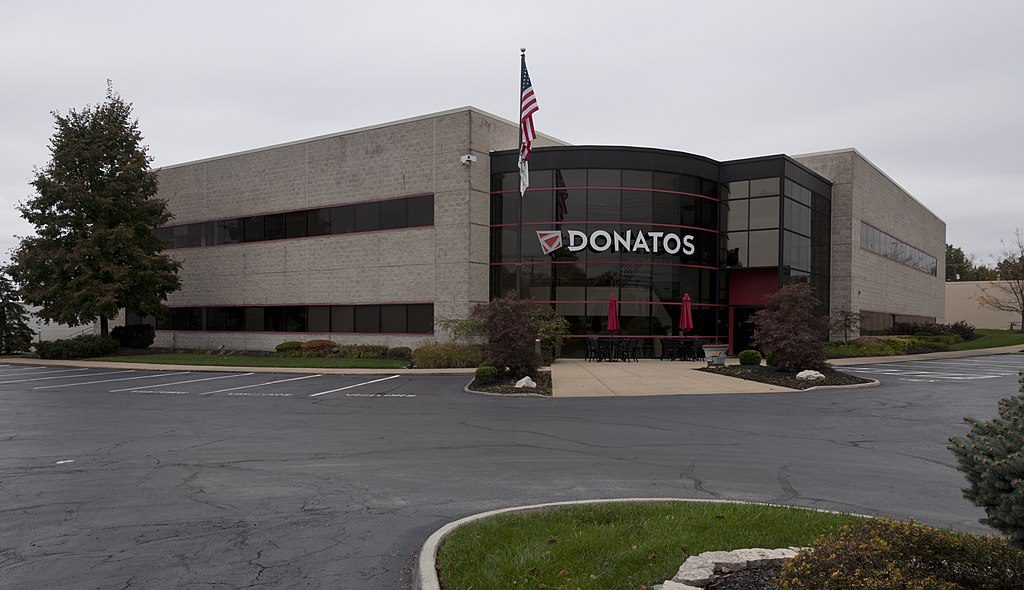 ABOUT COLUMBUS CREW SC
Columbus Crew SC (Soccer Club) is the first club in Major League Soccer. Crew SC is operated by The Edwards Family and Haslam Sports Group. The Black & Gold are the 2020 MLS Cup Champions. The Club won its first MLS Cup championship in 2008 and also won the 2002 Lamar Hunt U.S. Open Cup as well as MLS Supporters' Shield titles in 2004, 2008 and 2009. The 2020 campaign was the Crew's 25th season in MLS and the 21st season at historic Crew Stadium — the first soccer-specific stadium in the United States.

Website: ColumbusCrewSC.com | Twitter: @ColumbusCrewSC | Instagram: @ColumbusCrewSC | Hashtag: #Crew96 | Facebook.com/columbuscrewsc | Snapchat: ColumbusCrewSC | App: ColumbusCrewSC.com/app | Stadium: Historic Crew Stadium | Training Facility: Crew SC Training Center at Obetz | Future Training Facility (2021): OhioHealth Performance Center | New, downtown stadium coming July 2021.

ABOUT DONATOS PIZZA
Donatos features the Edge-to-Edge® pizza, created by Jim Grote who founded Donatos in 1963 on the south side of Columbus, Ohio. Donatos and its franchise partners operate 168 traditional restaurants in Ohio, Indiana, Kentucky, Virginia, South Carolina, Alabama, Tennessee, Georgia, Pennsylvania, and Florida. Donatos' products are also proudly served in 93 non-traditional locations (79 locations with Red Robin and 14 sports and entertainment venues). Additionally, Donatos has a strong commitment to giving back in the communities it serves in keeping with the Latin meaning of its name – to give a good thing. For more information about Donatos, visit donatos.com, like on Facebook or follow on Twitter and Instagram.
COURTESY COLUMBUS CREW SC COMMUNICATIONS