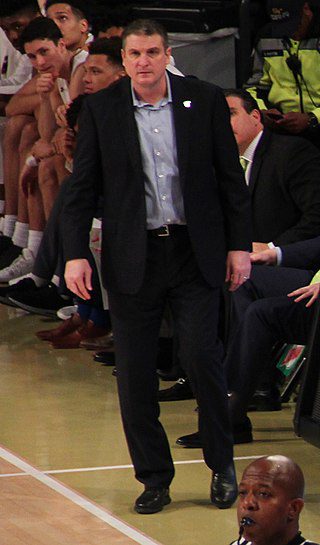 Christian compiled an overall record of 78-132 (.371), including an ACC mark of 26-94 (.217)
CHESTNUT HILL, Mass. – Boston College William V. Campbell Director of Athletics Pat Kraft announced today that head men's basketball coach Jim Christian has been relieved of his duties effective immediately. Christian finishes his seven-year tenure at Boston College with an overall record of 78-132 (.371), including an ACC mark of 26-94 (.217).
"I know that Jim gave everything that he had into leading our program and mentoring our student-athletes," Kraft said. "Ultimately, the program is not headed in the right direction and though I hesitate to make a mid-season coaching change in any sport, now is the right time for us to look forward. We wish Jim and his family all the best in their future endeavors and thank them for their service to Boston College."
Boston College is 3-13 this season, including a record of 1-9 in ACC play.

"Scott Spinelli will serve as interim head coach for the remainder of the season," said Kraft, "and I am confident that our student-athletes will compete hard down the stretch in this most unusual year with our full support. We will begin a national search immediately to find a new leader of our young men on the Heights."

Christian's best season at the Heights came in 2017-18. He guided BC to a 19-win season – the most victories by a BC men's basketball team since the 2010-11 season – which culminated in a return to the postseason. The Eagles' 2017-18 season was highlighted by a win over top-ranked Duke, a trip to the quarterfinals of the 2018 ACC Championship, and a bid to the National Invitation Tournament.
Jim Christian Year-by-Year at Boston College
Season Overall Record ACC Record
2014-15 13-19 4-14
2015-16 7-25 0-18
2016-17 9-23 2-16
2017-18 19-16 7-11
2018-19 14-17 5-13
2019-20 13-19 7-13
2020-21 3-13 1-9
Overall at BC 78-132 (.371) 26-94 (.217)
COURTESY OF BOSTON COLLEGE ATHLETIC COMMUNICATIONS