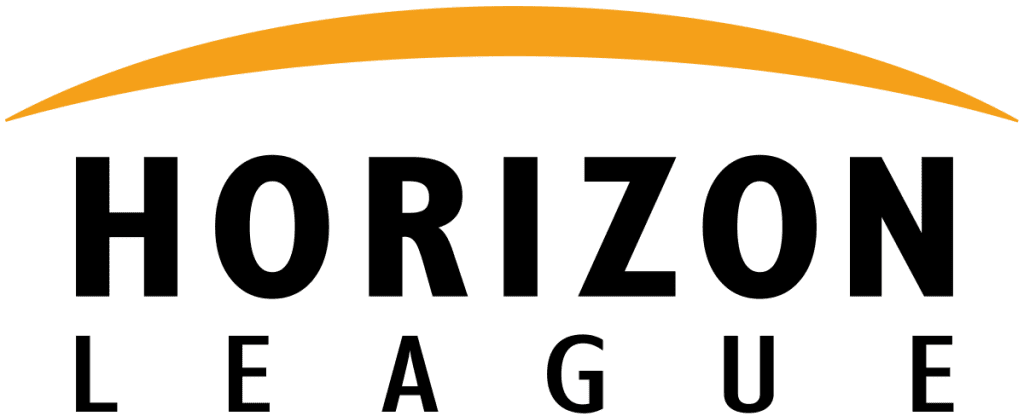 #HLMBB Standings | #HLMBB Statistics
INDIANAPOLIS – Week 9 of the #HLMBB season ended Saturday with Wright State, Youngstown State and IUPUI each earning weekend sweeps at home, while Cleveland State, Northern Kentucky and Oakland all salvaged series splits heading into the final regular season matchups next weekend.
GAME RECAPS
IUPUI 88, UIC 81
The Jags collected their second weekend sweep of the season, but just its first at home, as they have now won three of their last five games.
The senior trio of Marcus Burk, Jaylen Minnett and Elyjah Goss once again led IUPUI. Burk posted his second-straight 30-point game with 34, Minnett tallied 23 points for his sixth 20-point effort in HL play and Goss registered his sixth consecutive double-double and eighth overall during the League season with 12 points and 12 boards.
Teyvion Kirk recorded a team-best 21 points for the Flames, while RayQuawndis Mitchell and Braelen Bridges each scored 15 points off the bench.
IUPUI shot over 50 percent from the floor for just the second time this season, including 45 percent from 3-point range, while holding UIC to just 22.2. percent (8-36) from behind the arc.
The Raiders earned their ninth-straight victory to match the longest win streak this season in the HL and are now 15-3 heading into the final weekend of Horizon League play.
WSU's Loudon Love scored a game-best 29 points on 11-of-16 shooting and grabbed 12 boards for his eighth double-double of the League season. Jaylon Hall added 19 points on 7-of-8 shooting including hitting all four of his 3-point attempts.
Two Milwaukee players finished with 20-point games led by Josh Thomas with 24 and DeAndre Gholston adding 20 points and eight rebounds.
Wright State led by 15 at halftime, but MKE stormed back to cut the lead to just six in the second half. The Raiders held on for the victory as Hall and Trey Calvin each tallied five points in the final four minutes.
Northern Kentucky 71, Green Bay 66
Northern Kentucky earned a weekend split in Green Bay and became the third #HLMBB team to reach the double-digit win mark in League play.
NKU's Trevon Faulkner finished the game with 21 points, his fifth 20-point effort in HL play, with three triples and Marques Warrick added 19 points.
GB's Josh Jefferson scored a game-high 24 points with four 3-pointers, while Amari Davis recorded 12 points and seven rebounds.
The Norse trailed 66-65 with just over a minute to play but would score the final six points including a Warrick floater with 1:13 to play to seal the win.
Youngstown State 72, Purdue Fort Wayne 70
The Penguins have now won four consecutive #HLMBB contests and improved to 8-10 in HL play.
Naz Bohannon led four YSU players in double figures with 22 points, while Garrett Covington finished with 16 and Shemar Rathan-Mayes recorded 15 off the bench.
Purdue Fort Wayne had three players in double figures led by Jarred Godfrey with 17 points and six assists. Jalon Pipkins registered 16 points, seven rebounds and five assists and Bobby Planutis went 3-for-3 from long range and ended the game with 15.
YSU went 18-of-22 from the free-throw line and sealed the win at the charity stripe scoring six of its final eight points from the free-throw line.
Oakland salvaged a series split on the road at RMU and returned to .500 in Horizon League play at 9-9.
Rashad Williams posted a game-high 23 points, shooting 7-of-13 from the 3-point line, while Daniel Oladapo ended the game with 19 and Micah Parrish finished with 18 including 11 from the free-throw line.
RMU's Jon Williams went 7-for-10 from long range to record 22 points and Dante Treacy tallied 16 points and seven assists.
The Golden Grizzlies hit 11 3-pointers, marking the sixth time Oakland has hit double-digit triples during Horizon League play and improve to 5-1 when making 10 or more from distance.
Cleveland State 71, Detroit Mercy 64
Cleveland State snapped Detroit Mercy's six-game winning streak and improved to 15-3 during Horizon League play with the series split.
Torrey Patton and Alec Oglesby each totaled a team-best 15 points and Craig Beaudion chipped in 10.
Antoine Davis posted his 10th-straight 20-point game finishing with a game-high 23 points. Bul Kuol ended the game with 14 and Chris Brandon registered 12 points and seven boards.
The Vikings shot 50 percent (26-52) from the floor while holding Detroit Mercy to just 38.3 percent shooting (23-60) for the game including just 7-of-27 from 3-point range.
COURTESY HORIZON LEAGUE COMMUNICATIONS