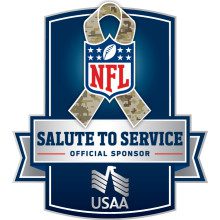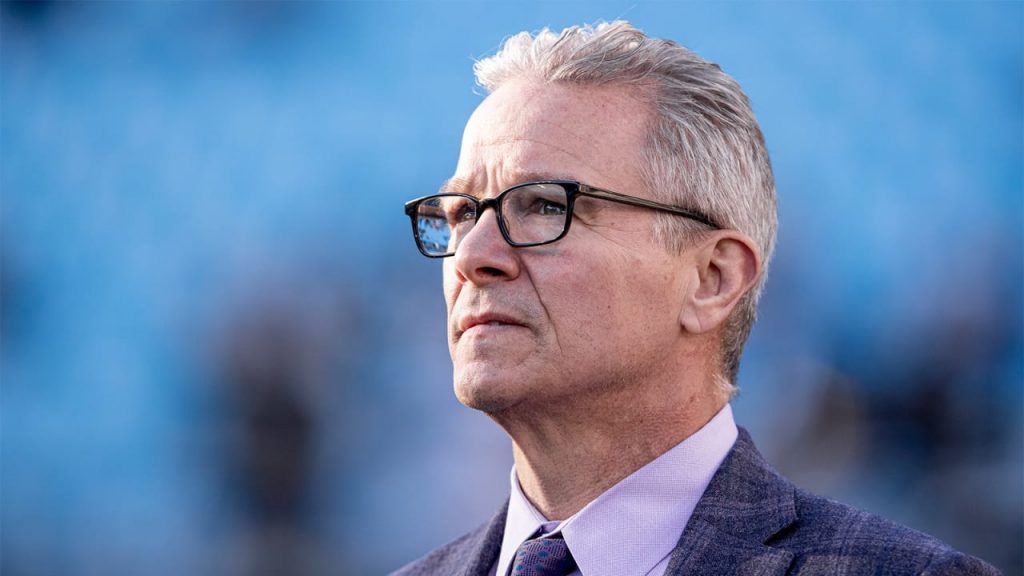 NFL AND USAA ANNOUNCE ATLANTA FALCONS / AMB SPORTS AND ENTERTAINMENT CEO STEVE CANNON AS RECIPIENT OF 10th ANNUAL SALUTE TO SERVICE AWARD PRESENTED BY USAA
Cannon's commitment to supporting U.S. service members, veterans and their families to be recognized at NFL Honors
The NFL and USAA, an Official NFL Salute to Service Partner, named Steve Cannon, CEO of AMB Sports and Entertainment, the parent company of the Atlanta Falcons as the recipient of the 2020 Salute to Service Awardpresented by USAA. The award was created to acknowledge the exceptional efforts by members of the NFL community to honor and support members of the military community.
Cannon will be recognized at NFL Honors, a two-hour primetime awards special to air nationally on Feb. 6, the eve of Super Bowl LV, at 8 PM (ET and PT) on CBS. USAA, a leading provider of insurance and other financial services to U.S. military members, veterans and their families, will contribute $25,000 in Cannon's honor to the official aid societies representing all five military branches. The NFL Foundation will match USAA's donation of $25,000, which will be donated to Cannon's military charity of choice and Atlanta Falcons' owner, Arthur M. Blank, will also match with a $25,000 donation from the Arthur M. Blank Family Foundation.
"Steve is a role model we can all look up to on how to selflessly support the military community and a deserving recipient of the 10th annual 'Salute to Service Award presented by USAA'," said Vice Admiral (Ret.) John Bird, USAA Senior Vice President of Military Affairs. "We thank Steve for his service in the U.S. Army and congratulate him on this award. With four of the past five award recipients having been nominated by the team, we also want to recognize the Atlanta Falcons and Steve for their leadership in creating a culture of military appreciation."
Cannon's commitment to the military and related causes began with his own personal commitment. He graduated with honors from the United States Military Academy at West Point in 1986, was Airborne Ranger qualified and served as a 1st Lieutenant in West Germany during the fall of the Iron Curtain. During his time in the Army, he also served five years as an artillery officer.
Upon joining the Atlanta Falcons organization, he realized the impact of the NFL platform and challenged the club to be "best in class" and to "become the benchmark franchise in all of professional sports" in terms of its military outreach and appreciation. With that challenge, he began to set up major trips each spring following the conclusion of football season that would allow him and the team to get up close and personal with those serving to protect our freedom. And with that, the Atlanta Falcons became the first ever NFL team to conduct their own USO Tour.
"It is truly an honor to be selected as the NFL's 2020 USAA Salute to Service award recipient. Supporting our military is a key pillar of the Atlanta Falcons organization, and what I consider to be a life purpose of mine," said Steve Cannon, CEO AMB Sports and Entertainment, the parent company of the Atlanta Falcons. "I'm grateful to the NFL to be able to use this platform to shine a spotlight on the service men and women who serve around the world, and I want to thank Atlanta Falcons owner, Arthur Blank, for always encouraging our franchise, and the entire Blank Family of Businesses, to be the benchmark of what it means to support our military," Cannon continued. "There is an immeasurable debt we owe to those who sacrifice so much for our freedom, and I look forward to continuing to work to recognize and honor them."
Through Cannon's countless hours of service to multiple military non-profits over the years, his constant "military first" mindset and utilization of the NFL's platform has provided active duty service members, veterans and military families with first class experiences and support. In addition to empowering and giving back to the military community, Cannon has played a large role in bringing awareness to the general population on the importance of honoring and recognizing our nation's heroes.
The 32 nominees for the award were publicly announced in November and the submissions were evaluated by a panel of judges, including last year's award recipient, Los Angeles Chargers Legend DONNIE EDWARDS. Nominees' credentials are evaluated based on the positive effect of the individual's efforts on the military community, the type of service conducted, the thoroughness of the program and level of commitment.
The panel of judges, consisting of representatives from the U.S. military, the NFL and USAA, includes:
VICE ADMIRAL JOHN BIRD (Ret.), U.S. Navy veteran, USAA Senior Vice President of Military Affairs
LENNY BANDY, U.S. Marine Corps Veteran and NFL Vice President of Security
CHAD HENNINGS, Air Force Academy graduate, three-time Super Bowl champion
DONNIE EDWARDS, Los Angeles Chargers Legend and 2019 Salute to Service Award recipient
JIM MORA, SR., Marine Corps veteran, former NFL head coach
VINCENT JACKSON, Former NFL player and 2015 Salute to Service Award recipient

The Salute to Service Award is part of the NFL and USAA's year-round commitment to recognize and honor the military community. Fans can join the NFL and USAA in honoring the military community by visiting NFL.com/Salute.
# # #
About the NFL's Salute to Service
Salute to Service is the NFL's year-long initiative to honor, empower and connect our nation's service members, veterans and their families. Since 2011, this effort has raised more than $44 million for military and veteran support organizations such as the Bob Woodruff Foundation (BWF), Pat Tillman Foundation (PTF), Tragedy Assistance Program for Survivors (TAPS), United Service Organizations (USO) and Wounded Warrior Project® (WWP). For more information on Salute to Service, visit NFL.com/Salute.
About USAA
The USAA family of companies provides insurance, banking, investments, retirement products and advice to more than 13 million current and former members of the U.S. military and their families. Known for its legendary commitment to its members, USAA is consistently recognized for outstanding service, employee well-being and financial strength. USAA membership is open to all who are serving our nation in the U.S. military or have received a discharge type of Honorable – and their eligible family members. Founded in 1922, USAA is headquartered in San Antonio. For more information about USAA, follow us on Facebook or Twitter (@USAA), or visit usaa.com.
COURTESY NFLmedia.com