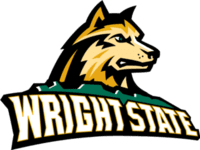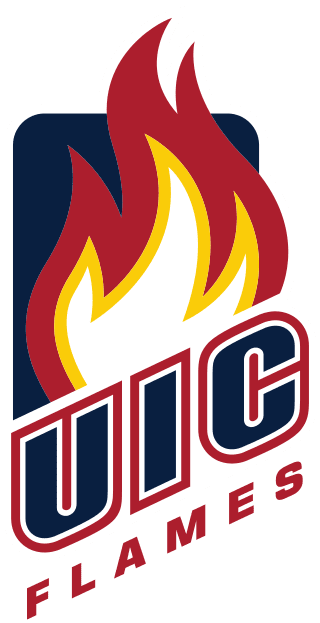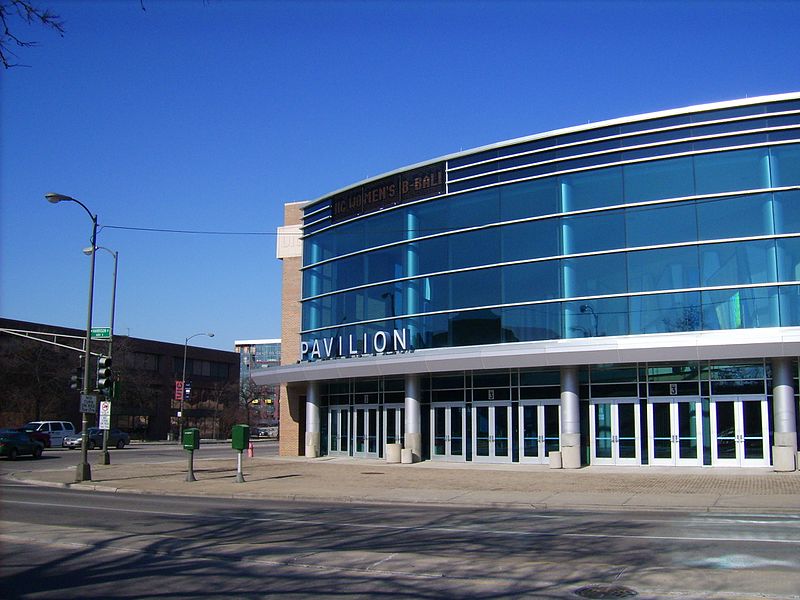 The Wright State men's basketball team hits the road for a pair of games at UIC this weekend, taking a five-game winning streak into the weekend, while the host Flames have lost three in a row. Tipoff is scheduled for 8 p.m. on both Friday and Saturday.
Raider fans can follow the action on ESPN+ on Friday and Saturday or can tune into Chris Collins and Jim Brown calling the play-by-play on WRZX 106.5 FM both days.
Last time out, Wright State swept Robert Morris, winning Friday's opener 79-70 before a 86-56 victory on Saturday. Friday's win saw Grant Basile finish with 29 points, including 19 in the second half, on the way to a double-double in his third consecutive 20-plus point game. Jaylon Hall was the third Raider in double figures, finishing with 10 points off the bench in 27 minutes of action. On Saturday, Loudon Love tallied a career-best 34 points to pace four Raiders in double figures. Love tallied 15 points and eight rebounds in the opening 20 minutes alone. Holden finished with 16 points of his own, including eight in the opening 12 minutes. Tim Finke recorded 12 points on four three-point baskets while grabbing eight rebounds, and Grant Basile followed up his 29-point Friday with 10 points, six rebounds and three blocks.
FLAMING HOT
UIC has lost its last three contests, all on the road, including a pair at Northern Kentucky last weekend. The Flames have been good at home, posting a 6-1 mark, and are only 2-6 on the road. UIC has won all four of its home HL contests this season. Wright State and UIC have previously met 60 times entering this weekend's action, with each team winning at home last year. UIC had a four-point win the first meeting in mid-January before a 17-point Raider home win in February. The first matchup came on Jan. 11, 1993, an 85-82 UIC victory in Chicago.
UIC-YOU
Teyvion Kirk collected the third triple-double in UIC history in the Flames' win over Oakland on Dec. 20. The junior scored a career-high 22 points and brought in a career-best 11 rebounds to go along with 11 assists. He became the third player in program history to record a triple-double, joining Godwin Boahen (Dec. 22, 2016) and Tarkus Ferguson (Dec. 5, 2018). UIC has done its job at maintaining a lead, as the Flames are 5-0 when winning at halftime this year. The Flames have won games against Central Michigan, Valparaiso, Oakland and Robert Morris twice when leading after 20 minutes. Eight of UIC's 15 games this year have been decided by five or fewer points, including both contests against Northern Kentucky last week, with the Flames having a 5-3 record in close contests this year. UIC has played a pair of overtime games, defeating Robert Morris on Jan. 16 and falling to Purdue Fort Wayne on Jan. 8.
SHARING THE BOARDS
Wright State leads the Horizon League and is 10th nationally in rebounding margin at +9.8 and also leads the HL in total rebounds with 730 (Oakland is second with 707 total rebounds in 4 additional games). The Raiders lead the HL in total defensive rebounds by over 100 boards (527) and defensive rebounds per game average (31.0). It's been a team effort on the glass, with Loudon Love leading the way with a team-best 10.1 rebounds per game, while Tanner Holden averages 7.2/per, Grant Basile 7.1/per and Tim Finke 6.2/per. 
FRIDAY: WATCH ON ESPN+ | FOLLOW LIVE STATS | LISTEN ON WRZX 106.5 FM | 
SATURDAY: WATCH ON ESPN+ | FOLLOW LIVE STATS | LISTEN ON WRZX 106.5 FM | 
GAME PREVIEW COURTESY WRIGHT STATE ATHLETICS