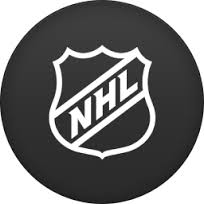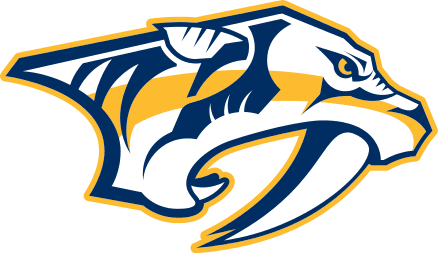 JAN. 16, 2021 II at NASHVILLE PREDATORS II BRIDGESTONE ARENA II 8 PM ET
CBJ BROADCAST INFORMATION
TV: FOX Sports Ohio Jeff Rimer (play-by-play), Jody Shelley (color analyst), Dave Maetzold (reporter)
Radio:  97.1 The Fan    Bob McElligott (play-by-play), Dylan Tyrer (host)
TONIGHT'S MATCHUP
COLUMBUS BLUE JACKETS (0-1-0, 0 pts.)
2019-20 Record: 33-22-15, 81 pts. (5th, Metropolitan Division)
2020 Playoffs: Beat Toronto, 3-2 (ECQR)… Lost to Tampa Bay, 4-1 (ECQF)
Goals: 2.57 Goals-For/2.61 Goals-Against… Shots: 32.5 Shots-For/29.9 Shots-Against
Power Play: 16.4 percent (27th, NHL)… Penalty Kill: 81.7 percent (12th, NHL)
Penalty Minutes:  6.5 PIM (1st-T, NHL)… Overtime Record (Shootout):  8-11-4 (0-4)
NASHVILLE PREDATORS (1-0-0, 2 pts.)
2019-20 Record: 35-26-8, 78 pts. (5th, Central Division)
2020 Playoffs: Lost to Arizona, 3-1 (WCQR)
Goals: 3.07 Goals-For/3.10 Goals-Against… Shots: 32.5 Shots-For/29.9 Shots-Against
Power Play: 17.3 percent (24th-T, NHL)… Penalty Kill: 76.1 percent (28th-T, NHL)
Penalty Minutes: 9.0 PIM (22nd, NHL)… Overtime Record (Shootout): 7-5-3 (3-3)
Players to Watch:  D Roman Josi (2020 Norris Trophy winner); C Filip Forsberg (Led NSH with 21-27-48 in 63 GP in 2019-20)
ALL-TIME SERIES
Results: Columbus has gone 27-49-1-11 in 87 regular season games vs. the Predators, including a 9-30-1-6 mark on the road… Of Note: The clubs competed as Central Division rivals over 12 seasons from 2000-13… Columbus had a three-game regulation unbeaten streak (2-0-1) snapped in Thursday's 3-1 loss… The Blue Jackets have gone 5-8-1 in its past 14 visits to Nashville after enduring a 17-game winless streak (0-12-0-5) from Nov. 18, 2006 to Apr. 8, 2011… Goals: CBJ – 195, NSH – 267… CBJ PP: 54-of-333 (16.2 pct.)…CBJ PK: 311-of-378 (82.3 pct.).
This Season (CBJ, 0-1-0)
Jan. 14 – at Predators 3, Blue Jackets 1
Jan. 16 – at Nashville
Feb. 18 – at COLUMBUS… Feb. 20 – at COLUMBUS
Feb. 27 – at Nashville… Feb. 28 – at Nashville
May 3 – at COLUMBUS… May 5 – at COLUMBUS
2019-20 Results (CBJ, 0-0-1)
Feb. 22, 2020 – at Nashville 4, Columbus 3 (SO)
Mar. 14, 2020 – Cancelled
CBJ TEAM NOTES
The Blue Jackets are celebrating their 20th season as a member of the NHL in 2020-21.
Thursday's loss dropped Columbus to 4-3-0 all-time when opening a season on the road.
Tonight's game is the second of four consecutive road games to open the season for Columbus (at Detroit on Monday and Tuesday).
This season marks the second time in club history the Jackets have opened a campaign with multiple road games (2008-09: two games – 5-4 OT win at Dallas and a 3-1 loss at Phoenix).
The Blue Jackets are looking to avoid their third 0-2-0 start in the past six seasons (2015-16, 2016-17 and 2019-20), although the club rebounded to make the Stanley Cup Playoffs in 2017 and 2020.
CBJ PLAYER NOTES
RW Cam Atkinson had his streak of scoring a goal in season-opening games snapped at six on Thursday, but he remains one of three players in NHL history to accomplish the fete (Yvan Cournoyer, MTL from 1973-79 and Mud Bruneteau, DET from 1940-45).
LW Boone Jenner scored the Blue Jackets' first goal of the season on Thursday night and has collected 114-110-224 in 490 games as a Blue Jacket.  He took over sole position of fifth place on the club's all-time goals list (was tied with David Vyborny) and is seventh on the all-time points list, one behind sixth place Brandon Dubinsky.
C Pierre-Luc Dubois has played in 235 consecutive games, trailing only Jason Chimera (243 from Oct. 9, 2005-Apr. 5, 2008) and R.J. Umberger (288 from Oct. 10, 2008-Jan. 10, 2012) for the longest streak in CBJ history. 
UPCOMING MILESTONES
RW Cam Atkinson is two goals shy of 200 in his CBJ/NHL career.
C Pierre-Luc Dubois is seven assists shy of 100 in his CBJ/NHL career.
LW Nick Foligno is four goals shy of 200 in his NHL career.
D Seth Jones is two assists shy of 200 in his NHL career and five point shy of 200 as a Blue Jacket.
OhioHEALTH INJURY REPORT/ROSTER REPORT
LW Gus Nyquist (shoulder surgery on Nov. 3; Injured Reserve) is expected to miss five-to-six months.
C Mikko Koivu (COVID-19 protocols) is unavailable.
GAME PREVIEW COURTESY OF BLUE JACKETS COMMUNICATIONS