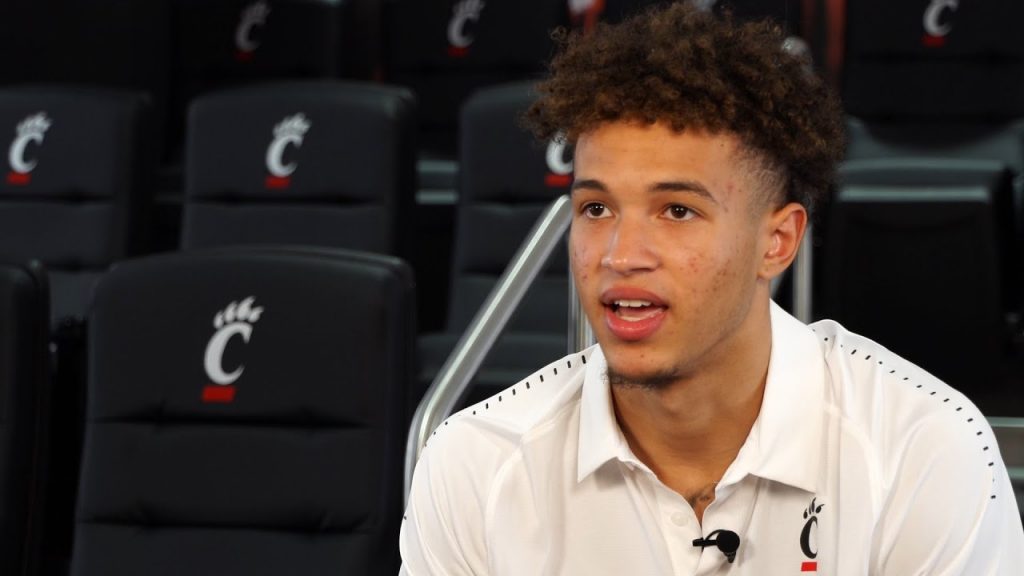 CINCINNATI – University of Cincinnati men's basketball sophomore guard Zach Harvey has been named to the American Athletic Conference Weekly Honor Roll the league announced Monday.
Harvey put together his most productive week as a Bearcat, posting a career-high 19 points on 7-of-10 shooting with four 3-pointers in Sunday's 82-76 loss at Wichita State. Earlier in the week, he tallied 13 points on 4-of-7 shooting from the floor while making 4 of 5 attempts from the free throw line in a 76-69 road win Thursday at SMU.
For the week, Harvey led all Bearcats, averaging 16.0 points while shooting 64.7 percent (11 of 17) from the field and 71.4 percent (5 of 7) from 3-point range.
Since the start of league play, Harvey leads all AAC players shooting 64.3 percent (9 of 14) from 3-point range while also ranking among the leaders in field goal percentage (third at .645), 3-pointers made per game (tied for 10th at 1.8) and scoring (18th at 11.6).
The Overland Park, Kan., native has seen action as a reserve in all of UC's 10 games this season, averaging 6.9 points while shooting 52.1 percent (25 of 48) from the field and 45.5 percent (10 of 22) from 3-point range.
Harvey becomes the third Bearcat to earn selection to the AAC Weekly Honor Roll during the 2020-21 season along with David DeJulius (Dec. 14) and Keith Williams (Dec. 28).
UP NEXT
Cincinnati (3-7, 1-4 AAC) welcomes East Carolina (7-3, 1-3) to Fifth Third Arena on Wednesday. Tipoff is 5 p.m. ET on ESPN+.
COURTESY UC SPORTS COMMUNICATIONS