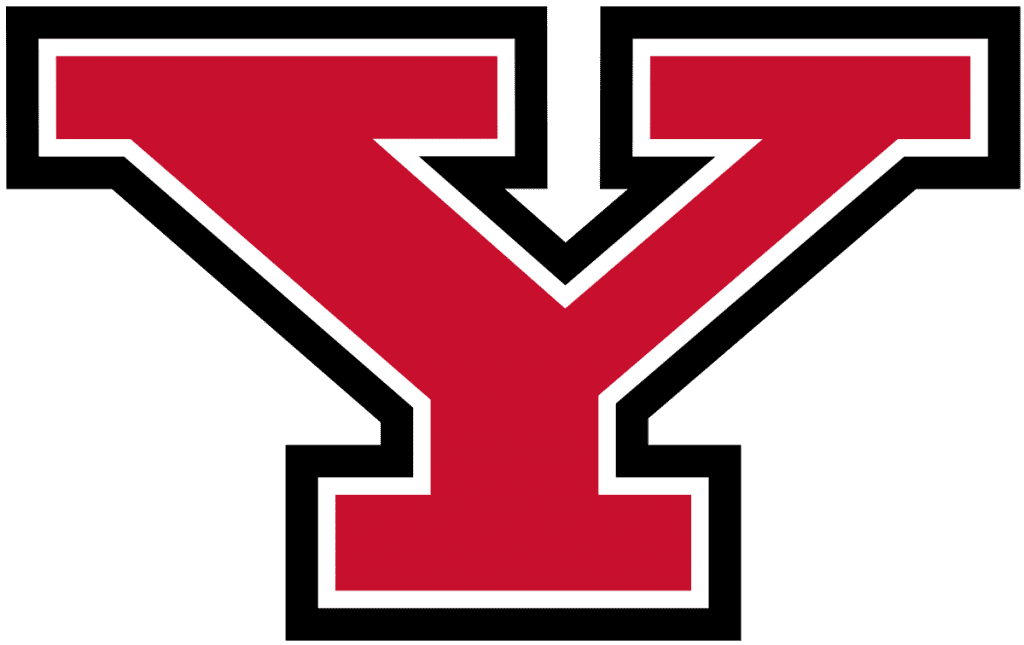 All-Time Record
YSU owns an all-time record of 1,120-1,192
in its 91st season of basketball. The Penguins
have played a total of 2,312 games since the
1927-28 season.
Penguins In Overtime
YSU has an all-time record of 34-73 in all
overtime games. The last time Youngstown
State played in overtime was a 90-83 loss to
UIC on Jan. 30, 2020. YSU defeated Green Bay,
98-94, on Jan. 25, 2020. The Penguins also lost
to Milwaukee 75-73 in overtime on Jan. 23,
2020.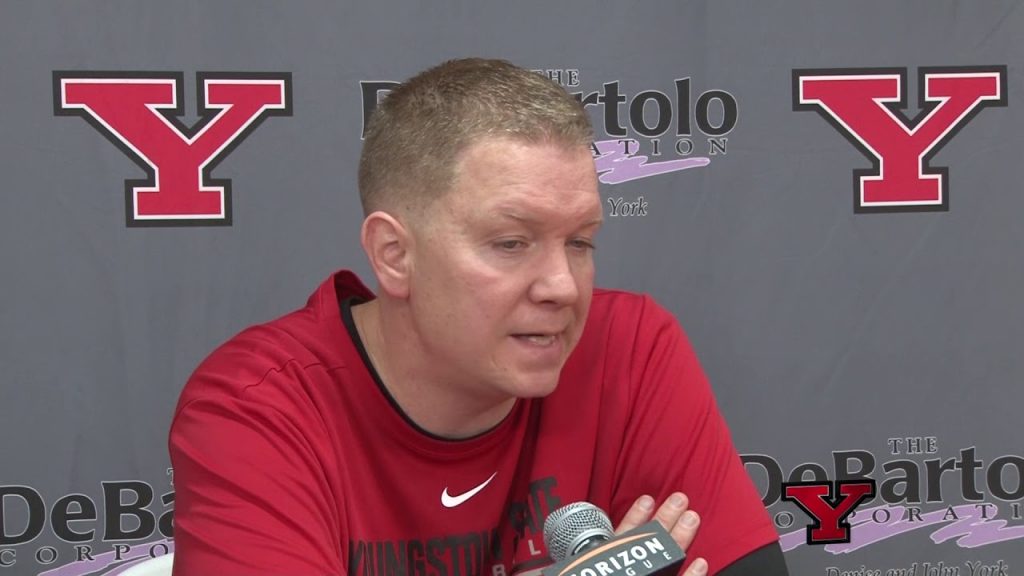 Head Coach Jerrod Calhoun
Jerrod Calhoun is in his fourth season as Head
Coach of the Youngstown State University
men's basketball program after being named
to the position on March 27, 2017. Calhoun is
the 13th head coach in program history. He
owns a career record of 168-101 and a 44-63
mark with the Penguins. Last season, Calhoun
guided the Penguins to one the most historic
seasons in the program's Division I history. YSU
finished the season with an overall record of
18-15 and placed fourth in the Horizon League
with a 10-8 league mark. The Penguins' 18 wins
were the most since 2012-13 and ranked tied
for the fourth most in YSU's Division I era. The
10 league wins tied a school record for most
wins in Horizon League play. YSU's 17 regular
season wins were the most since 2000-01 and
the most since joining the Horizon League.
Career Games Played/Started
Player GP GS CGP CGS
Naz Bohannon 102 101 0 0
Garrett Covington 102 87 0 0
Michael Akuchie 102 41 63 0
Darius Quisenberry 71 70 0 0
Christian Bentley* 69 12 2 0
Geoff Hamperian 38 3 22 0
Jamir Thomas 33 0 0 0
Shemar Rathan-Mayes 7 7 0 0
Cheick Traore 10 1 10 1
Alex Vargo 10 3 10 1
Will Dunn 8 2 1 1
Kenny Ganley, Jr. 7 0 1 0
Daniel Ogoro 7 1 1 1
Myles Hunter 6 1 3 1
Carson Ryan 4 0 1 0
– includes games at previous D-I school.
GP: Games Played | GS: Games Started
CGP/CGS: Consecutive Games Played/Started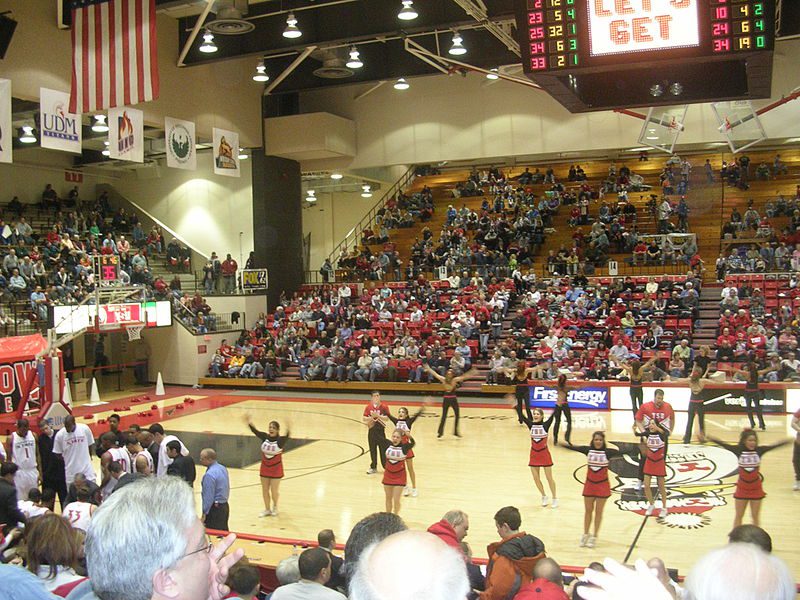 Home Sweet Home
• Since Feb. 7, 2019, Youngstown State is 21-5
in games played at Beeghly Center after its
109-56 win over Carlow on Jan. 4.
• Youngstown State went 13-3 at Beeghly
Center last season and won four of its last five
games at home during the 2018-19 campaign.
DQ Third Fastest to 1,000
• Junior Darius Quisenberry became the 38th
player in school history to score 1,000 career
points when he scored 17 at Binghamton on
Dec. 13.
• He now ranks 27th all-time with 1,072 points.
• Quisenberry reached the milestone in his
66th career game and became the third fastest YSU Division I player to score 1,000 points.
• Cameron Morse scored his 1,000th point in
his 60th game and Reggie Kemp joined the
club in his 65th contest.
Quisenberry Climbing Charts
• Junior Darius Quisenberry has already eclipsed the 1,000-point plateau, but he is also climbing a couple more statistical charts.
• Quisenberry has 278 career assists and 99 career steals.
• He needs 22 more assists to become the 11th player in school history to reach 300 career assists.
• The Springfield, Ohio, native would become just the fifth player in school history with 1,000 points, 300 assists and 100 steals in a career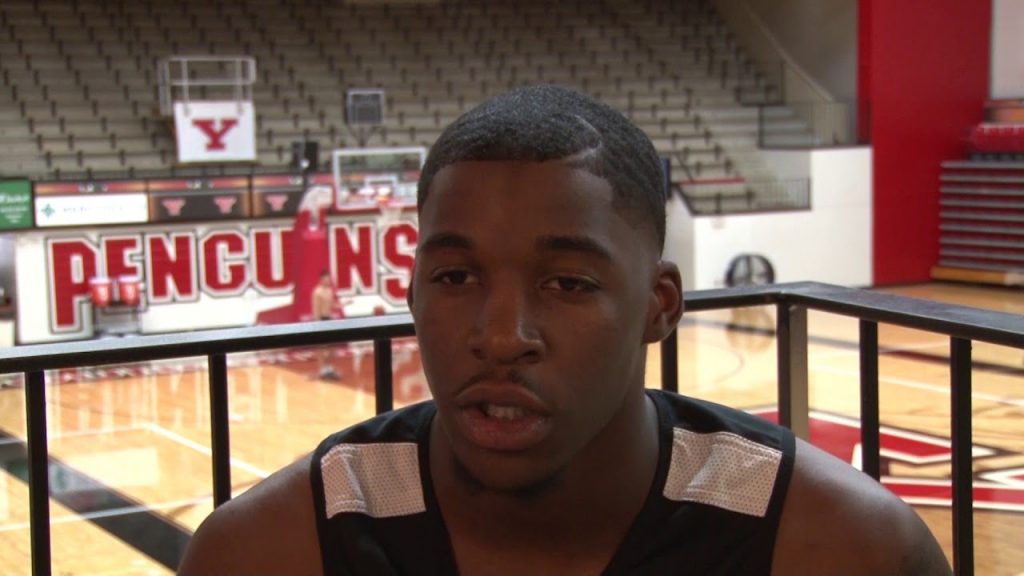 Bohannon Named Horizon League POW
• For the first time in his career, senior Naz Bohannon was named the Nike Horizon League
Men's Basketball Player of the Week on Jan. 4.
• Bohannon averaged 27.5 points and 9.5 rebounds per game while shooting 71.9 percent
(23-for-32) from the floor last week.
• He scored a career-high 32 points and posted
his second double-double of the year with 12
rebounds in YSU's 84-77 win over Green Bay.
• He went 12-for-15 from the field and made
eight free throws.
• Bohannon followed up his career-scoring
high with 23 points on 11-of-17 shooting and
grabbed seven rebounds against the Phoenix.
• He ranks second in the Horizon League in
scoring (18.0 ppg) and field-goal percentage
(.571) and rebounding (8.4 rpg).
• It marks the first time a Youngstown State
player has won the weekly award since Cameron Morse on Feb. 12, 2018.
Bohannon Approaching 1,000 Rebounds
• Senior Naz Bohannon has been one of the top rebounders in program history.
• He ranks fifth all-time with 852 career rebounds and needs 148 more to become the first YSU
Division I player to post 1,000 career rebounds.
• He is just the second Division I player to record 800 rebounds and needs 48 more to become
the program's Division I all-time leading rebounder.
YSU Division I Rebound Leaders
Tim Jackson (1987-91) 899
Naz Bohannon (2017-Present) 852
David Brown (1997-01) 690
Reggie Kemp (1988-91,92-93) 681
Bobby Hain (2012-16) 679
Quin Humphrey (2003-07) 674
Desmond Harrison (1997-01) 661
Damian Eargle (2010-13) 622
Troy Williams (1981-85) 598
John Barber (2003-08) 582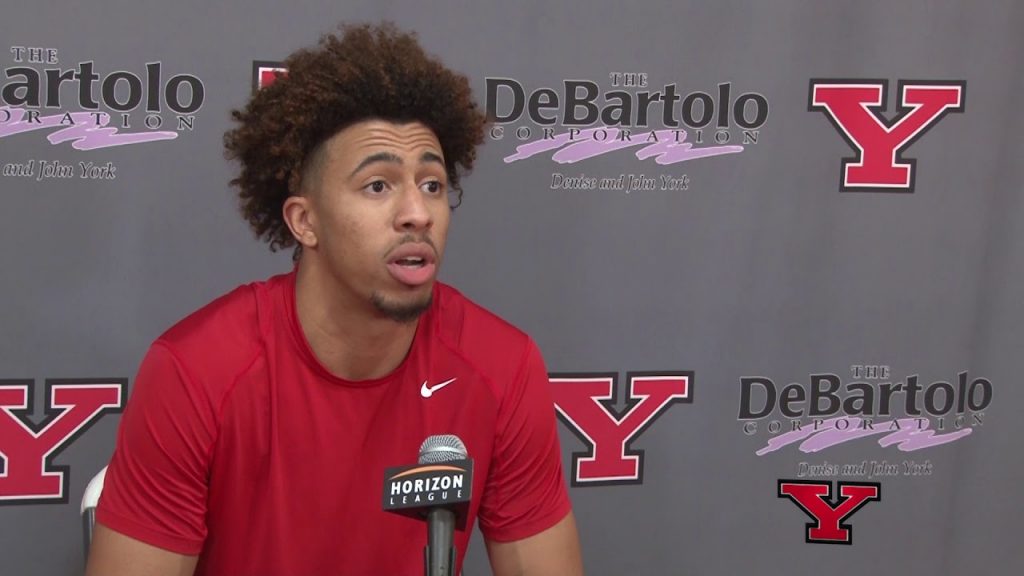 Akuchie in Doubles = Wins
• When senior Michael Akuchie reaches double figures, the Penguins have a strong chance
to win the game.
• In the last 18 games Akuchie has scored at
east 10 points, the Penguins own a record of 14-4, dating back to last season.
• He posted his fifth career double-double with 14 points and 12 rebounds against Northern
Kentucky on Dec. 20.
• Akuchie recorded the fourth double-double of his career with 14 points and 11 rebounds
against Binghamton on Dec. 13.
Guins Hit 50 Percent in Last Three Games
• The Penguins have shot at least 50 percent from the floor in each of the last three games and four times this season.
• YSU is 3-1 in those games.
• Over the last three contests, the Penguins are 95-of-184 for a .516 field-goal percentage.
• YSU shot .509 in each game against Green Bay (1/1 and 1/2) and .526 against Carlow (1/4)
All-Time High Semester GPA
• Youngstown State posted a semester team grade-point average of 3.63 in the fall of 2020. That marks the highest semester GPA in program
history.
• In the spring of 2020, the Penguins recorded a 3.21 team GPA.

YSU Predicted to Finish Second
• The Youngstown State men's basketball team has been predicted to finish second in the 2020-21 Horizon League season in a preseason poll
conducted by the league's head coaches, athletic communications directors and selected media.
• This is the Penguins' highest preseason ranking since joining the league and just the third time YSU has collected first-place votes.
• The three first-place votes are the most in program history.
• YSU received one first-place vote in 2017-18 and in 2013-14.
Quisenberry, Bohannon Named Preseason All-Horizon League
• Junior Darius Quisenberry, a 2019-20 All-Horizon League First-Team selection, was named to the 2020-21 Preseason All-Horizon League FirstTeam and senior Naz Bohannon was named to the Preseason All-Horizon League Second-Team.
Penguins Land Three During Signing Period

• The Youngstown State men's basketball program has signed Luke Chicone, Josh Irwin and Michael Lucarotti to National Letters of Intent to join
the Penguins in the 2021- 22 season, Head Coach Jerrod Calhoun announced.
• Chicone is a 5-foot-10 guard from Mentor, Ohio, Irwin is a 6-foot-7 forward from Chesterland, Ohio, and Lucarotti is a 6-foot-4 guard from Erie, Pa.
2020-21 Schedule/Results
Date Opponent Time
12/9 POINT PARK W, 72-52
12/13 at Binghamton W, 79-65
12/14 WVU Tech W, 80-66
12/19 at Northern Kentucky* L, 64-79
12/20 at Northern Kentucky* W, 70-60
12/26 at Cleveland State* L, 69-87
12/27 at Cleveland State* L, 74-81
1/1 GREEN BAY* W, 84-77
1/2 GREEN BAY* L, 69-79
1/4 CARLOW W, 109-56
1/8 at Wright State* W 74-72
1/9 at Wright State* L 93-55
1/15 at Oakland* 7 p.m.
1/16 at Oakland* 3 p.m.
1/22 UIC* TBA
1/23 UIC* TBA
1/29 DETROIT MERCY* TBA
1/30 DETROIT MERCY* TBA
2/5 at Robert Morris* TBA
2/6 at Robert Morris* TBA
2/12 PURDUE FORT WAYNE TBA
2/13 PURDUE FORT WAYNE TBA
2/19 IUPUI* TBA
2/20 IUPUI* TBA
Overall 7-5 L 1
vs. HL Opponents 3-5 L1
vs. Non-League Opponents 4-0 W4
Home: 4-1 W1
Away: 3-4 L1
Neutral: 0-0 N/A
COURTESY YOUNGSTOWN STATE ATHLETIC COMMUNICATIONS