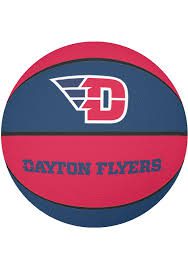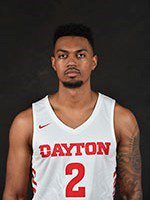 GAME BREAKDOWN
1st half: Dayton 38, George Mason 29
Dayton shot 63 percent (15-of-24) in the first half, including 58 percent (7-of-12) from three-point range.
There were two ties and two lead changes in the first 6:30 of the half, however the Flyers only trailed for 20 of those seconds.
UD used an 8-0 run over 2:30 with the help of back-to-back Watson treys to give UD an 18-10 lead with 10:13 to play in the half. That was part of a 17-2 run over 6:12 to give the Flyers a 27-12 lead at 5:55. This stretch included a four-minute scoring drought and six GMU turnovers.
The Flyers led by as many as 18 in the first half. With 4:23 left in the half, Amzil hit a three to give UD a 32-14 advantage.
Crutcher led all scorers at the half with 14 points. He was a perfect 6-of-6 from the field, including 2-of-2 from behind the arc. He also had three assists and three rebounds in the opening 20 minutes.
Amzil added 10 points, while Watson had nine points and four rebounds in the first half.
2nd half: Dayton 74, George Mason 65
After a Crutcher layup on UD's first possession of the second half, the Patriots answered with a 13-0 run to take a 42-41 lead at the 16:29 mark. During that stretch the Flyers went 0-for-5 while the Patriots were 5-of-5 from the field.
Nwokeji hit a three at 15:10 to tie the game at 44-44 and end the GMU run.
At the 4:22 mark, a three-pointer by Amzil from Crutcher gave UD a 61-59 lead, allowing the Flyers to regain it for the first time since the 12:39 mark of the second half.
Crutcher scored two on a driving layup as the shot clock was expiring to give the Flyers a 67-63 lead with 1:23 remaining in regulation.
Watson had a dunk, with the assist coming from Nwokeji, with 39 seconds left in the game that gave UD a 69-65 lead. On the next George Mason possession, Amzil came up with a steal.
COURTESY DAYTON MEDIA RELATIONS