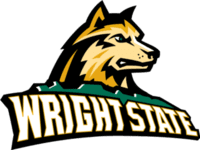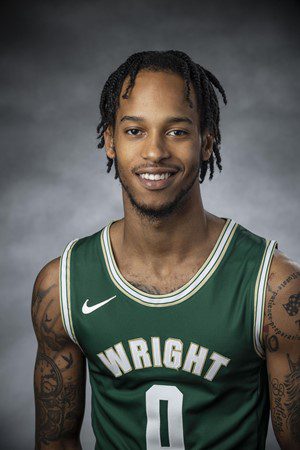 The Wright State men's basketball team ran its winning streak to six straight on Sunday as the Raiders improved to 4-0 in Horizon League play with a 90-77 home victory inside the Nutter Center behind double figure scoring games from six players.

Jaylon Hall led the way with a new career-best 22 points on 7-of-9 shooting, including a pair of threes, as the Raiders (6-1, 4-0 HL) opened League play with four straight wins for the second consecutive season. Hall added a 6-of-8 tally at the free throw line and filled his final stat line with three assists, two rebounds and two steals.

Tanner Holden followed up Saturday's 18-point performance with 19 points on Sunday, including 13 in the first half, and added eight rebounds of his own, while Loudon Love finished just shy of a double-double with 15 points and a game-best nine rebounds. Trey Calvin passed out a game-high six assists to go along with his 13 points, while Tim Finke (11 points) and Grant Basile (10 points) were also in double figures.

After a back-and-forth first 20 minutes that saw both teams shoot nearly 50 percent from the floor and Wright State trailing at the half for the first time this season at 39-36, the Raiders came out of the halftime break and scored 11 of the first 13 points to force a Green Bay timeout – seven of which came from Love, including an old fashioned three-point play to begin the final 20 minutes.

Wright State used a 9-0 scoring stretch halfway through the second half to gain some breathing room, turning defense into offense. During the stretch, Holden came up with a steal that led to a Hall three, before moments later, Calvin picked up a steal of his own and found Holden all alone for an easy dunk. Aided by the two scoring runs, Wright State outscored Green Bay 34-14 in the opening 10 minutes of the second half, upping the lead to 70-53 at that point on the way to the win.

The Raiders finished the afternoon shooting 51 percent from the floor (30-of-59) and were 6-of-16 (38 percent) from three-point range, while Green Bay was 48 percent overall (32-of-67) and 5-of-19 (26 percent) from three. Wright State was 80 percent (24-of-30) from the free throw stripe, while the visitors were at 73 percent, but only had 11 total opportunities (8-of-11).

Wright State was outrebounded for just the second time this season (32-36), as the Raiders racked up 24 of their rebounds on the defensive glass. Nearly half – 44 – of the Raider points came from inside the paint, while the hosts forced Green Bay into 16 turnovers and used those for 18 points. The Raiders also swiped nine steals, leading in part to their 13 fast break points.
Green Bay's Amari Davis finished with a game-high 35 points, while PJ Pipes was the only other visitor in double figures with 10 points.
COURTESY WRIGHT STATE ATHLETICS