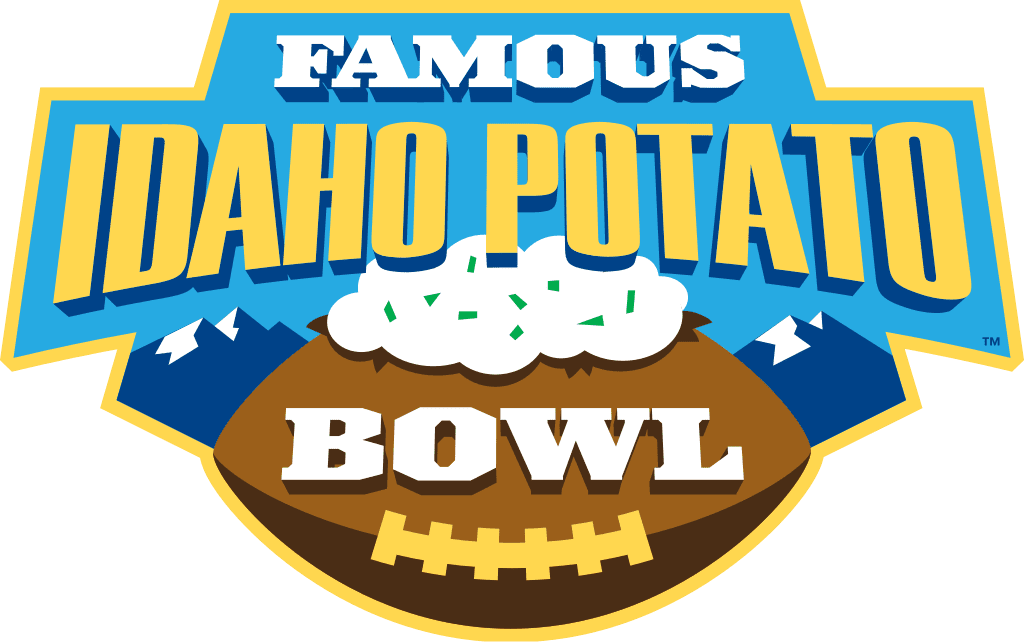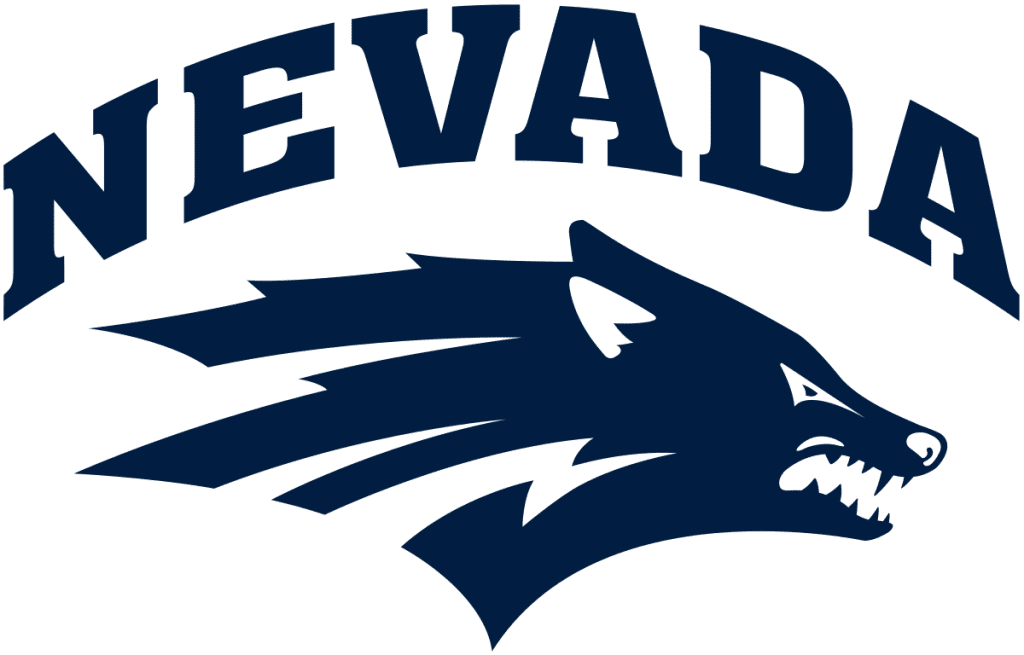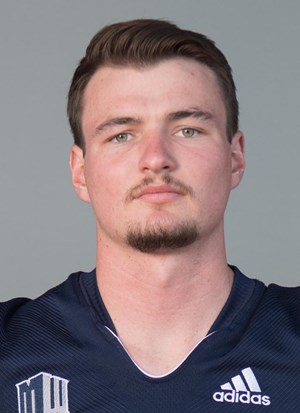 BOISE, Idaho (AP) — Carson Strong threw for 271 yards and five touchdowns, Devonte Lee and Toa Taua each rushed for over 100 yards, and Nevada beat Tulane 38-27 in the Famous Idaho Potato Bowl on Tuesday.
Nevada (7-2) finished 2020 the same way it started the year — by playing in the same bowl game, which the Wolf Pack lost 30-21 to Ohio on Jan. 3.
This year's Potato Bowl allowed Nevada to end with a win after losing its regular-season finale to San Jose State, which cost the Wolf Pack a spot in the Mountain West title game.
Cameron Carroll rushed for 120 yards and a touchdown for Tulane (6-6), which was one of 19 schools to play 11 regular-season games amid the coronavirus pandemic. The Green Wave failed in their bid to win three consecutive bowl games for the first time in program history.
Nevada built a 19-0 lead early in the second quarter, but the Green Wave rallied, pulling within within 26-20 midway through the third quarter.
Then Nevada's dominant ground game took over, imposing its will on a Tulane defensive line thinned by injuries and absences.
Lee rushed for 105 yards and Toa had 102 yards rushing with a touchdown to go along with 77 yards receiving.
Coach Jay Norvell has Nevada headed in the right direction, and Strong will be back next year along with leading rushers Lee and Toa. Nevada will need to find some answers on a defense that will be hit hard with graduation.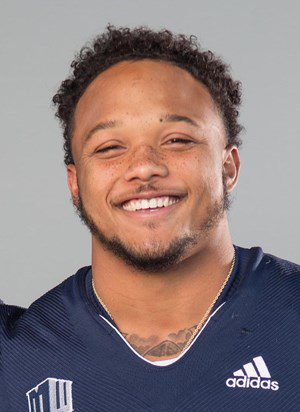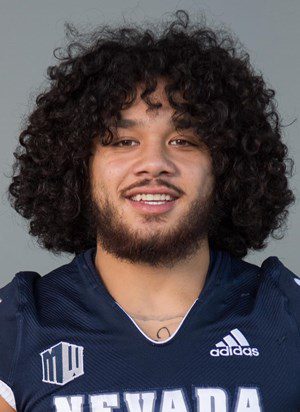 Postgame notes – Tulane
-Nevada captured its seventh bowl win in program history with a 38-27 win over Tulane on Tuesday. The 11-point victory is the largest in Nevada's bowl win history. It is head coach Jay Norvell's second bowl win at Nevada in three tries. The Wolf Pack finishes the 2020 season with a 7-2 overall record.
-Nevada's 38 points scored is the third-most it has scored in its bowl history.
-Sophomore QB Carson Strong was named the MVP of the Famous Idaho Potato Bowl. Strong started the game 9-for-9 for 150 yards and three touchdown passes. He finished 22-of-28 for 271 yards and five touchdowns, tying his career-high and the Famous Idaho Potato Bowl record.
–Carson Strong finishes the 2020 season with 27 touchdown passes, tied for fifth-most in a single season at Nevada.
-Junior WR Romeo Doubs eclipsed 1,000 receiving yards on the season during the game, becoming the 21st player in program history to do so and the first since Rishard Matthews in 2011.
-The Nevada defense recorded three interceptions in the game, which tied its season total entering the game, and picked up eight sacks. It was Nevada's first multi-INT game since Sept. 21, 2019 at UTEP. It tied Nevada's bowl game record, which it set in the 2018 Arizona Bowl.
-Nevada's three interceptions were all first-career picks for juniors Christian Swint and Lamin Touray and senior EJ Muhammad.
-Nevada's eight sacks are the most in a single game since it also had eight against Washington on Oct. 11, 2003. It also set a Wolf Pack bowl game record, besting its previous record of seven from the Las Vegas Bowl in 1996.
-The Wolf Pack had three players (Lawson Hall, Tristan Nichols, Trevor Price) record two sacks each, setting single-game career-highs for each of them. Daniel Grzesiak and Christopher Love posted the other two Wolf Pack sacks, the second of the year for Grzesiak and first career for Love.
-Nevada ran for 209 yards in the game, led by 100-yard performances from juniors Devonte Lee (105) and Toa Taua (102). It was the first time Nevada had two players with over 100 yards rushing in a single game since Don Jackson and James Bulter against Fresno State on Nov. 5, 2015.
-For Devonte Lee his 105 rushing yards set a single-game career-high and marked the first 100-yard game of his career. This is Taua's thid 100-yard game of the season and eighth of his career.
–Toa Taua also recorded two touchdowns in the game, one rushing and one receiving. It marked his second career receiving touchdown, and first since 2018, and the longest reception of his career. He led the team with a career-high 77 receiving yards. He also posted a 50-yard rushing touchdown on 4th-and-1 in the same quarter.
-Junior TE Cole Turner hauled in his eighth and ninth receiving touchdown of the season in the game. Turner's nine TD grabs this season leads all Mountain West tight ends and is the most by a Nevada tight end since Zach Sudfeld had eight in 2012. Turner has TD receptions in five consecutive games.
-Sophomore WR Justin Lockhart notched his second receiving touchdown of the season on Nevada's second TD of the game, for 23 yards. It was Lockhart's first TD since game two at UNLV.
-True freshman WR Jamaal Bell registered his first career receiving touchdown on Nevada's final touchdown of the game. He added a career-long 61-yard kick return as well.
-The win marked Nevada's first in Albertsons Stadium, home to Mountain West foe Boise State, since 1997, snapping a 12-game losing streak in that venue.
-Sophomores Daniel Grzesiak and Christopher Love earned their first career starts on the defensive line.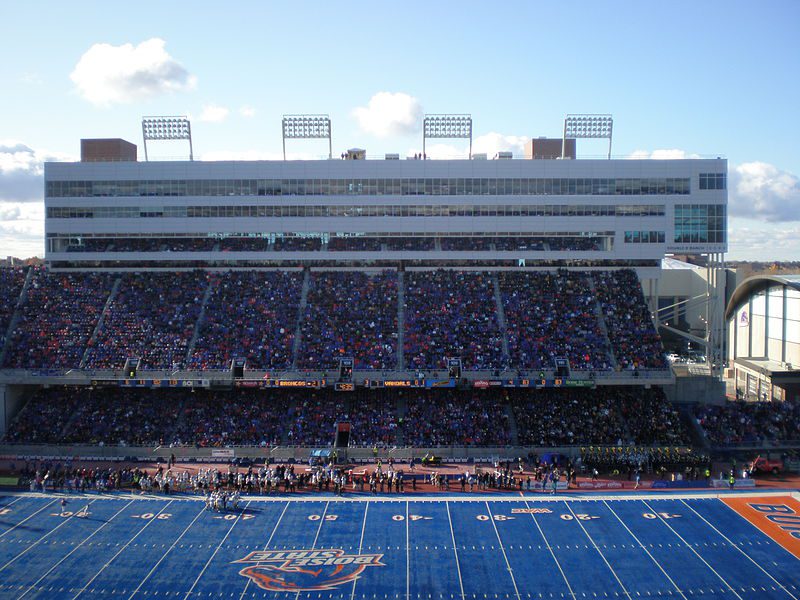 COURTESY NEVADA ATHLETIC COMMUNICATIONS