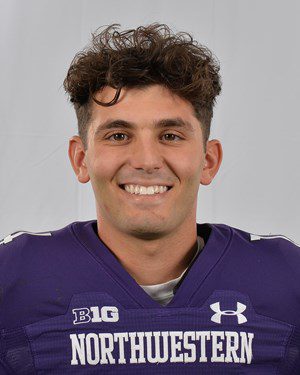 Charlie Kuhlbander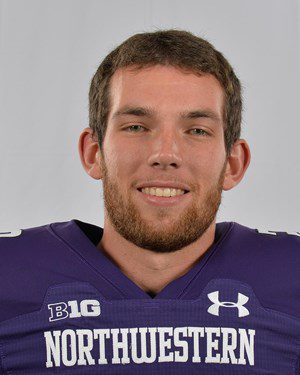 Derek Adams
EVANSTON, Ill. — Charlie Kuhbander and Derek Adams are the latest to join Northwestern's All-Big Ten selections. Both Kuhbander and Adams received consensus honorable mention selections for special teams, the conference announced on Thursday.
Kuhbander returns to an All-Big Ten selection after his rookie season, where he also earned honorable mention. He posted multiple field goals in three of six games and now sits at seventh place in the Northwestern record books with 36 career field goals. His eight field goals this season were highlighted by a career-long 46 yard kick against the Boilermakers. Additionally, he did not miss a single PAT, going 21 out of 21 on the season. 
Adams transferred to Northwestern after a decorated career at Kent State, garnering preseason and postseason recognition in his senior season. He continued his success at Northwestern registering three 50+ yard punts, with a 58-yard season high. He ranks third in the Big Ten with 13 of his 36 punts for the Wildcats falling inside the 20 yard line.
Northwestern now has a total of 14 All-Big Ten honorees. They will travel to Indianapolis on Saturday to face Ohio State in the Big Ten Championship.
COURTESY NORTHWESTERN ATHLETIC COMMUNICATIONS