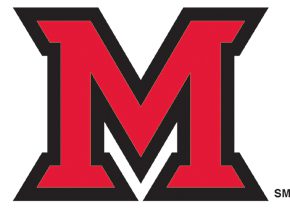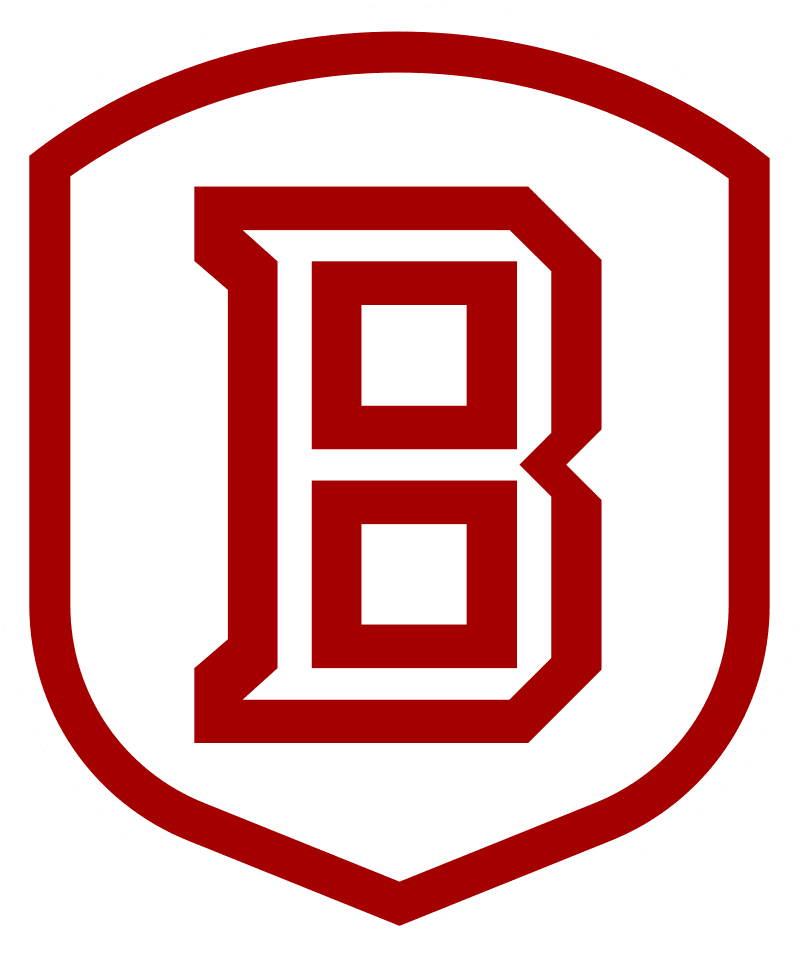 SATURDAY'S GAME: Miami begins a three-game, five-day stretch when the RedHawks travel to Bradley for an 8 p.m. (ET) game on Saturday, Dec. 19. This is just the second road game for the RedHawks.
ABOUT BRADLEY: The Braves enter Saturday's game with a 5-2 mark and are coming off an 83-60 win against Jackson State on Thursday evening. Bradley opened the season at the Xavier Invitational, clipping MAC foe Toledo, 61-59. This will be the fifth straight home game for the Braves. Three Braves are averaging double figures in scoring, led by Elijah Childs' 14.9 ppg. He also leads the team in rebounding at 7.3 rpg while amassing 12 blocked shots through seven games. Ja'Shon Henry follows at 12.8 ppg, while Terry Nolan, Jr. averages 11.3 ppg.
THE SERIES WITH THE BRAVES: This is the second meeting between Bradley and Miami with the RedHawks holding a 1-0 lead in the series. The teams met last season in Oxford as Miami grabbed a 71-55 win on December 21.
TELEVISION: Saturday's game against Buffalo will be carried live on ESPN3.
RADIO: In its second year of its partnership with Van Wagner, the Miami Sports Network, powered by Pepsi, continues its coverage of Miami Basketball with a group of affiliates blanketing most of Southwest Ohio and Southeast Indiana. The radio broadcast also will be carried via the TuneIn App. Steve Baker and Terry Bridge will call the action. Tune-in to one of Miami's gameday affiliates:
WFMG-FM 101.3 (Richmond, Ind.)
WMOH-AM 1450 (Hamilton, Ohio)
WONE-AM 980 (Dayton, Ohio)
TuneIn App
COLEMAN-LANDS LEADS MAC IN ASSIST/TURNOVER RATIO: Redshirt junior guard Isaiah Coleman-Lands has been stingy with turnovers and currently leads the MAC and ties for seventh nationally in assist/turnover ratio (7.00) with 14 assists to a mere two turnovers through five games.
LAIRY REMAINS PERFECT FROM FREE-THROW LINE: After sinking 10-of-10 free throws in the season opener against North Dakota, junior guard Mekhi Lairy has continued his perfect free-throw shooting through five games (21-of-21). Nationally, Lairy has the fourth-most made free throws while posting a 1.000 free-throw percentage. He ranks second in the MAC to Toledo's Marreon Jackson's 34-of-34 free throws through eight games. Lairy's season-opening performance against UND tied several others at Miami for the single-game free-throw percentage record (minimum of 10 attempts). The last time a Miami player was perfect from the charity stripe while hitting double figures in free throws was when Willie Moore went 12-for-12 from the line at Bowling Green on Jan. 25, 2014.
REDHAWKS LEAD MAC IN FEWEST TURNOVERS: Averaging 9.4 turnovers per game, Miami leads the MAC in fewest turnovers. Miami has committed fewer turnovers than its opponent in four games and the same number in its other game this season. The RedHawks turned the ball over just four times against Mount St. Joseph on December 11, their second straight game with fewer than 10 turnovers.
DOUBLE TROUBLE: Senior forward Dalonte Brown notched a double-double with 19 points and 16 rebounds against Western Illinois on Dec. 9. It was his first double-double since Jan. 7, 2020 and the second for a RedHawk this season. Redshirt junior forward James Beck notched a 14-point, 10-rebound effort in the season opener against North Dakota. He also recorded 10 rebounds against Mount St. Joseph on Dec. 11 to lead all rebounders.
20/20 VISION: Junior guard Mekhi Lairy became the most-recent RedHawk to log a 20-point scoring effort with a career-high-tying 21 points against Mount St. Joseph on Dec. 11. Lairy was 8-of-13 (.615) from the floor against the Lions. Sophomore Dae Dae Grant posted the first 20-point scoring effort for the RedHawks with 21 points against North Dakota in the season opener on Nov. 25.
CLOSING IN ON 1,000: Entering the RedHawks' next game with 962 career points, senior forward Dalonte Brown is just 38 away from becoming 37th member of Miami's 1,000 Point Club. This season, Brown is averaging 9.4 ppg. At this pace, he would hit the 1,000-point plateau in four games.
ODDS 'N ENDS
Senior forward Dalonte Brown played in his 100th career game on Tuesday, Dec. 15 against Buffalo.
Freshman forward Luka Eller played in his first career game as a RedHawk on Dec. 15, notching four points, one rebound and one blocked shot. Freshman guard Bryson Tatum also saw his first action as a RedHawk, notching a rebound. Freshman center Jackson Ames played in his third game this season but notched his first points, scoring four and adding two rebounds.
Junior forward Josh Brewer came off the bench to record seven points and a team-leading six rebounds against Buffalo on Dec. 15. He also chipped in three assists.
UP NEXT: Miami returns to Oxford to host two games over three days, beginning with a 5:30 p.m. game against Defiance on Monday, Dec. 21. The RedHawks turnaround to face Bellarmine at 3 p.m. on Wednesday, Dec. 23. Both games will be televised on ESPN3. This will be the third meeting between Miami and Defiance but the first since 1948. The RedHawks have won both meetings, including a 72-40 win on Dec. 4, 1947, and a 75-32 win on Dec. 7, 1948. Both previous meetings were in Oxford. It will be the second meeting against Bellarmine with Miami capturing the first meeting in Oxford, 86-67 on Dec. 4, 1968. 
COURTESY MIAMI ATHLETIC COMMUNICATIONS