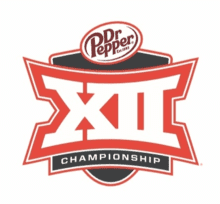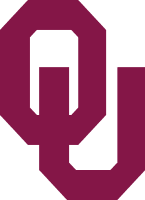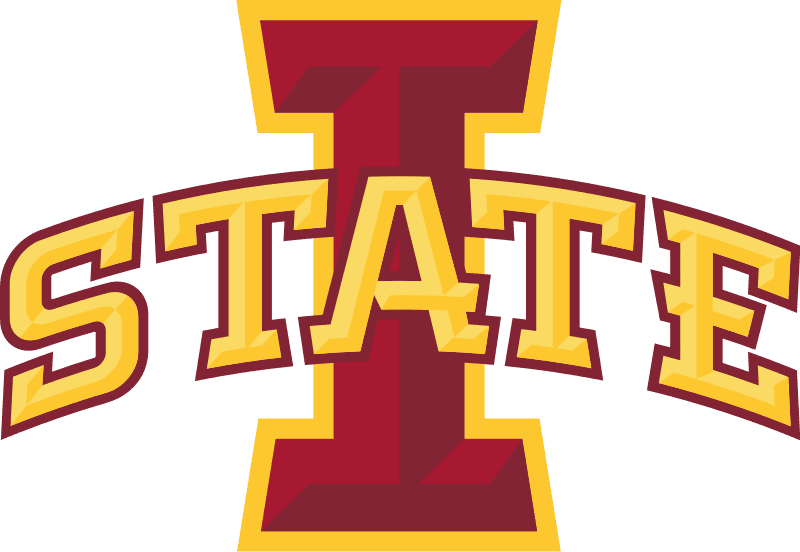 IOWA STATE GAME NOTES
THE LEAD
No. 8 Iowa State (8-2, 8-1 Big 12) will play in a Big 12 Championship game for the
first time in school history vs. No. 12 Oklahoma (7-2, 6-2 Big 12). ISU hasn't won
or shared a league title since 1912, but finished alone in first place in the final
Big 12 regular-season standings for the first time in program history. ISU's eight
league wins is a school record and its five-game winning streak vs. league foes
ties a school mark. ISU's record for wins in a season is nine (1906, 2000).
KEY STORYLINES
*Iowa State and Oklahoma have split the
last four series meetings (2-2) with ISU
owning a +3 scoring advantage (143-140).
*Iowa State and Oklahoma are the only two
Big 12 teams to appear in the CFP playoff
rankings in each of the last four seasons.
* Iowa State is 24-12 in conference play in
the last four seasons, second to OU for
wins in the league during that span.
*Iowa State's senior class is the winningest
in school history, compiling a 31-18 record
during their four years in Ames.
*ISU boasts the NCAA's leading rusher in
Breece Hall (1,357), tallying 90+ rushing
yards and a rush TD in all 10 games.
*ISU is on pace to set a school record in
scoring offense (34.0) and leads the Big
12 (league games only) in yards per play
at 6.8.
*ISU has scored 30+ points in seven of
nine Big 12 games for the first time in
school history.
*In its last 14 quarters, ISU has
outscored its opposition, 138-36.
OKLAHOMA SOONERS GAME NOTES
• No. 10/12/10 Oklahoma (7-2, 6-2) goes for its sixth consecutive Big 12 title and 14th in the 25-year history of the league when it meets No. 6/8/8 Iowa State (8-2, 8-1) on Saturday at 11 a.m. CT inside AT&T Stadium in Arlington, Texas. The game will be televised by ABC with Sean McDonough, Todd Blackledge, Todd McShay and Allison Williams announcing.
• Oklahoma owns a 76-7-2 all-time record against Iowa State and is 15-2 in the series in the Big 12 era. The Sooners' .906 series winning percentage against ISU is the best by one Power Five program against another (minimum of 50 games played).
• Saturday's game will mark the first OU-ISU contest not played in Norman or Ames.
• Thirteen of OU's last 14 wins in the series have been by at least 10 points.
• This year's Oklahoma squad is looking to become the fifth in program history to win a conference title with two league losses. The four occasions it happened were in 1976 (5-2 in Big Eight; shared with Colorado and Oklahoma State) and 2002, 2007 and 2010 (6-2 in Big 12; won Big 12 Championship games). No OU team has ever won a conference title after a 0-2 league start.
• The contest will mark just the fourth Big 12 Championship game since 2010 (the league champion was determined by standings from 2011 to 2016). OU has more Big 12 Championship game wins (10) than any other program has appearances. It has qualified for 12 of the league's 19 title games and owns a 10-1 record. Texas and Nebraska rank second with six Big 12 title game appearances, and the Longhorns rank second with three wins. Iowa State's Big 12 Championship game appearance will be its first.
• A Saturday win would mark OU's sixth straight league crown. The last time the Sooners won at least six consecutive conference championships was 1972-80 under head coaches Chuck Fairbanks (1972) and Barry Switzer.
• Oklahoma's current streak of five straight outright league championships is tied for the longest among Power Five programs since Alabama won five in a row from 1971 to '75 (Clemson is also riding a five-game outright streak [ACC]). The last current Power Five program to win six straight outright conference titles is OU (12 in a row from 1948 to '59)
• Every Oklahoma freshman class from 1999-2018 has won at least two Big 12 championships.
• A win Saturday would give Lincoln Riley 44 in his head coaching career, one more than the previous OU record for a fourth-year head coach (Bob Stoops went 43-9 [.827] in his first four seasons at OU [1999-2002]).
• The Sooners have held their last three opponents (Kansas [9], Oklahoma State [13] and Baylor [14]) to a combined 36 points. The last time OU held Big 12 opponents to 36 or fewer points over a three-game stretch was in 2009 (Baylor [7], Texas [16] and Kansas [13]). OU has also held each of its last three foes under 300 yards of offense (average of 260.0).
• In the six games since their Oct. 3 loss at Iowa State, the Sooners rank fourth among Power Five teams with their 46.6 points per game.
• OU has scored at least 27 points in a school-record 61 consecutive contests. The next longest streak nationally since at least 1980 is 31 by UCF (2017-19). The next longest active streak is 23 games by Alabama.
• The Sooners have won six games in a row, keeping with a years-long trend of late-season success. In each of the previous five seasons, OU won at least five consecutive games heading into its bowl contest (seven straight in 2015 [CFP], nine in 2016 [Sugar Bowl], eight in 2017 [CFP], seven in 2018 [CFP] and five last year [CFP]).
KEY STORYLINES
• Saturday will mark just the fourth time for Oklahoma to face a team it lost to earlier in the same campaign, and the Sooners are 2-1 in the rematches. In 2018, No. 7 OU lost 48-45 to No. 19 Texas on Oct. 6, but in the Dec. 1 Big 12 Championship game rematch the No. 5 Sooners beat the No. 9 Longhorns 39-27. Under head coach Barry Switzer, the No. 1-ranked Sooners lost 17-14 at No. 4 Nebraska on Nov. 11, 1978. The teams met again on Jan. 1, with No. 4 OU posting a 31-24 Orange Bowl victory over the No. 6 Huskers. The only team to beat Oklahoma twice in a season was the 1901 Texas squad (OU lost 12-6 at UT on Oct. 19 and 11-0 on Nov. 25 in Norman).
• The contest will mark just the fifth in the series in which Iowa State is ranked in the AP poll, and first that ISU is ranked higher than Oklahoma. The Cyclones were ranked No. 14 in 1972 (OU won 20-6), No. 16 in 1977 (OU won 35-16), No. 20 in 1981 (teams tied 7-7) and No. 9 in 2002 (OU won 49-3).
• Iowa State only has seven wins in 85 all-time meetings against Oklahoma, but two of the victories have come over the last four seasons. In 2017 the Cyclones beat No. 3 OU 38-31 in Norman, and on Oct. 3 this season they posted a 37-30 home win over the No. 18 Sooners. ISU was unranked in both contests.
• Oklahoma and Iowa State both rank in the top three of the Big 12 in total offense, scoring offense, total defense and scoring defense. The Sooners lead the league in total offense (485.1 ypg) and scoring offense (43.4 ppg) and rank second in total defense (322.3 ypg) and third in scoring defense (22.0 ppg). The Cyclones rank third in the conference in total offense (441.7 ypg), scoring offense (34.0 ppg) and total defense (338.1 ypg) and second in scoring defense (21.3 ppg).
• Saturday's game will pit an Oklahoma defense that ranks fourth nationally (leads the Big 12) by allowing just 88.1 rushing yards per game against an Iowa State squad that ranks second in the Big 12 by averaging 199.9 rushing yards per contest. The Cyclones feature running back Breece Hall, who has rushed for over 100 yards in eight of 10 games and ranks fifth nationally by averaging 135.7 rushing yards per outing and second with 17 rushing touchdowns. Hall ran for 139 yards and two TDs on 28 carries against OU in October. No other running back has rushed for more than 73 yards against the Sooners this season.
Similarly, ISU ranks second in the Big 12 by allowing only 103.1 rushing yards per game. Sooner senior running back Rhamondre Stevenson is averaging 95.5 rushing yards (5.9 per carry) over the last four contests (he missed the season's first five games) and has six rushing TDs.
• Over the last three games, Oklahoma held Kansas, Oklahoma State and Baylor to a combined 45.0% pass completion rate (59 for 131) and recorded five interceptions. During the same span, OU allowed an average of 66.0 rushing yards per game and just 2.1 yards per carry.
• OU registered six sacks over the season's first three games (2.0 average) but has 27 over the last six contests (4.5 average) to lead the country in the category since Oct. 10. The Sooners pace the Big 12 and rank fourth nationally (among teams that have played more than four games) with their 3.7 sacks per contest on the year and by racking up 227 yards on their sacks. Redshirt junior defensive lineman Isaiah Thomas has a team-high 8.0 sacks and leads the Big 12 with his 0.9 sacks per game (he ranks fifth nationally in sacks per game among players who have played more than five contests [third among linemen]). Redshirt sophomore outside linebacker Nik Bonitto ranks seventh in the Big 12 with his 6.5 sacks (all over his last five games) while junior defensive end Ronnie Perkins, who missed the season's first five games, has 4.0 sacks in his four outings.
LOOKING BACK AT THE OCT. 3 GAME
• No. 18/16 Oklahoma fell 37-30 at Iowa State on Oct. 3, giving the Sooners consecutive regular season losses for the first time since 1999. OU led 17-6, fell behind 23-20 and went back up 30-23 in the fourth quarter before the Cyclones scored the contest's final 14 points.
• The loss snapped OU's 24-game winning streak in Ames (it hadn't lost there since Nov. 3, 1960) and resulted in the program's first 0-2 conference start since 1998 when it began 0-4 in Big 12 play.
• Quarterback Spencer Rattler was 25 for 36 for 300 yards, two touchdowns and one interception, and scored the first rushing TD of his career on a five-yard plunge in the first quarter. His touchdown throws went to tight end/H-back Jeremiah Hall on plays of four and three yards. The second one put the Sooners up 30-23 with 8:17 remaining in the fourth quarter and came just four plays after Isaiah Thomas registered a strip sack on ISU quarterback Brock Purdy that OU's Josh Ellison recovered.
• Sophomore tight end/H-back Austin Stogner caught a career-high-tying five passes for the second straight week for a team-high 74 yards while redshirt junior receiver Charleston Rambo had four receptions for 61 yards. Hall's career-high five catches totaled 37 yards.
• Linebackers DaShaun White and Brian Asamoah led the team with seven tackles each. White and defensive lineman Perrion Winfrey each had 1.5 of the team's four tackles for loss.
• Redshirt sophomore kicker Gabe Brkic missed a kick for the first time of his career, a 54-yard field goal attempt at the end of the first half. He converted attempts of 18, 33 and 51 yards. His 51-yarder in the fourth quarter tied the game at 23 with 12:48 to go and was OU's longest since 2017.
• Redshirt sophomore wide receiver Drake Stoops and Winfrey, a junior, made their first career starts.
• Iowa State All-America running back candidate Breece Hall rushed for 139 yards and a pair of touchdowns on 28 carries. Quarterback Brock Purdy completed 12 of 24 passes for 254 yards and one TD.
EFFECTIVE LOCKER ROOM SPEECHES
• Oklahoma has dominated the first quarter this season, outscoring Missouri State (31-0), Kansas State (7-0), Iowa State (10-3), Texas (10-0), TCU (10-0), Texas Tech (21-7), Kansas (14-0), Oklahoma State (21-7) and Baylor (3-0) by a combined 127-17 margin. The Sooners have limited the nine opponents to 531 total yards (average of 59.0) in the opening 15 minutes.
• During its current six-game winning streak, OU has outscored opponents 48-7 in the third quarter and has allowed just 224 total yards (average of 37.3) in the period. Texas (-9), TCU (-2), Texas Tech (8), Kansas (44), Oklahoma State (17) and Baylor (-2) combined for 56 rushing yards on 38 carries (1.5 yards per rush) in the third quarter.
"SPEED D" ON THE MOVE
• Hired in January 2019, Oklahoma defensive coordinator and safeties coach Alex Grinch, who was a 2019 Broyles Award semifinalist, has presided over a significant turnaround on the defensive side of the ball.
• So far this season, among teams that have played more than four games, Oklahoma ranks in the top 20 nationally in a bevy of categories. It is fourth in rushing defense (88.1 ypg) and sacks per game (3.7), fifth in opponent third down conversion percentage (27.3), 11th in tackles for loss per game (8.0), 10th in pass efficiency defense (112.7 rating), 14th in opponent first downs per game (17.4) and 16th in total defense (322.3 ypg).
• OU's 10 interceptions this year are already its most in a season since 2015 when it had 20 in 13 games.
• Since Nov. 1, Oklahoma (three games) ranks first nationally in sacks per game (5.3), passing yards allowed per attempt (4.4), pass efficiency defense (82.3 rating) and second in rushing yards allowed per carry (2.1) and game (66.0), opponent pass completion percentage (45.0) and opponent third-down conversion percentage (22.2).
• In 23 games under Grinch, OU has allowed 343.5 yards per outing. In the three seasons before his arrival in Norman (2016-18), the Sooners gave up 426.8 yards per contest.
• OU has allowed opponents to score on their opening drive of a game just four times in its 23 contests under Grinch (Oklahoma State and LSU touchdowns last season; Iowa State field goal and Texas Tech touchdown this year). Sixteen of the 23 opponent opening drives have lasted five plays or less.
• Since the start of the 2019 season, the Sooners rank fifth nationally in defensive third-down conversion percentage (30.2), 13th in rushing defense (116.1 ypg) and 22nd in total defense (343.1 ypg).
• Over the last two seasons, Oklahoma has allowed only two opponent wide receivers to register at least 100 receiving yards in a game (Kansas' Stephon Robinson and LSU's Justin Jefferson; both last year).
SNAKE IN THE GRASS
• Redshirt freshman Spencer Rattler, the consensus No. 1 quarterback in the 2019 recruiting class, threw for a state-record 11,083 yards (116 passing touchdowns) and ran for over 1,000 yards (14 TDs) in his career at Pinnacle High School in Phoenix, Ariz. The 2018 Elite 11 MVP was the No. 9 overall national recruit by 247Sports, No. 13 by Rivals and No. 29 by ESPN.
• Rattler is OU's fourth starting QB in four seasons. Baker Mayfield and Kyler Murray won the Heisman Trophy in 2017 and 2018, respectively, while Jalen Hurts was the 2019 Heisman runner-up.
• Rattler appeared in three Oklahoma games last season, completing 7 of 11 passes for 81 yards and a touchdown without an interception. He also ran three times for 23 yards.
• A Davey O'Brien Award semifinalist, Rattler leads the nation's freshmen in passing touchdowns (24), passing offense (279.1 ypg), yards per pass attempt (9.7) and total offense (290.6 ypg). Among all players who have played more than four games, he ranks eighth in passing TDs, ninth in yards per pass attempt, 11th in pass efficiency rating (174.7), 16th in yards per completion (14.1), 13th in completion percentage (68.5) and 16th in passing offense.
• Rattler has thrown for at least two touchdown passes in eight of nine games (one vs. Kansas), has registered at least three TD passes in four contests and had four in the Missouri State, Kansas State and Oklahoma State outings.
• Rattler has been particularly effective in the first half of games, throwing for 1,651 yards (183.4 per first half) and 15 of his 24 TDs.
MIMS A FRESHMAN PHENOM
• Only nine games into his career, wide receiver Marvin Mims has already tied the OU freshman record with his seven receiving touchdowns. Current NFL players Mark Andrews (2015; played in 13 games) and CeeDee Lamb (2017; played in 14 games) also registered seven TD receptions (see the chart to the right).
• Mims' seven touchdown catches are the most through the first nine games of an OU career by a freshman, with the previous high being six by Andrews and Lamb.
• Mims shares the Big 12 lead and is tied for 20th in the country with his seven receiving touchdowns. No other freshman wide receiver nationally has more than five TD grabs.
• Mims leads the team with 482 receiving yards and ranks second with 29 catches. Lamb holds the OU freshman record with 807 receiving yards.
• Mims' seven TD receptions have averaged 33.3 yards. Three have gone for at least 50 yards (50, 58 and 61).
• Mims ranks seventh nationally with his 12.9 yards per punt return (155 yards on 12 returns).
YOUNG RUNNING BACKS ROOM
• Oklahoma, which has produced a Big 12-high six individual 1,000-yard-rushing seasons by running backs over the past five years (the next most in the league during that span is three) and has led the Big 12 in rushing offense in all three of Lincoln Riley's campaigns as head coach, is dividing its carries in 2020 among a largely inexperienced group. OU returned just 20.4% of its rushing yards and only 18.4% of its rushing touchdowns from last season.
• Senior Rhamondre Stevenson was OU's leading returning rusher entering the year but didn't make his season debut until four games ago at Texas Tech. He had 13 carries for 87 yards and a career-high three touchdowns in Lubbock before gaining 104 yards on 11 carries with two scores vs. Kansas (also had 60 yards on four catches), a career-high 141 yards against Oklahoma State (also 54 receiving yards) and 50 yards with a TD vs. Baylor (also 48 receiving yards). He is averaging 95.5 rushing yards per game (5.9 per carry) with a team-high six rushing TDs and has caught 14 passes for 175 yards (43.8 per game). In his debut season last year, Stevenson ran 64 times for 515 yards and six TDs after transferring from junior college. His 8.0 yards per rush led the nation among players with at least 50 carries.
• Junior T.J. Pledger leads OU with 449 rushing yards (56.1 per contest) and ranks second with five rushing TDs. Freshman Seth McGowan and redshirt freshman Marcus Major rank third and fourth among running backs, respectively, by rushing for 297 yards (three TDs) and 77 yards (two TDs).
IMPRESSIVE FOOT NOTES
• During Lincoln Riley's three-plus-year head coaching career, Oklahoma ranks fifth nationally with its 84.5% success rate on field goal attempts (71 for 84). Kansas State is the next best Big 12 school in the category during the span, ranking 21st at 79.8%.
• During the same period, the Sooners rank third nationally in PAT conversion percentage among teams with at least 150 attempts, converting 291 of 292 tries (99.7%). Only Georgia (212 for 212) and Virginia Tech (172 of 172) have a higher success rate.
• First-team All-Big 12 selection Gabe Brkic and Lou Groza Award semifinalist Gabe Brkic is 33 for 38 (.868) on career field goal attempts and has made all 92 of his PAT tries. The OU career record for field goal percentage is .833 (75 for 90) by Michael Hunnicutt (2011-14). Brkic, a redshirt sophomore, is tied for second nationally this season by averaging 2.0 field goal makes per game.
"AIR RAID" A MISNOMER
• Fans and media have often referred to Oklahoma's offense under Lincoln Riley as the "Air Raid." The label is not exactly accurate, however, as the Sooners have rushed more than they've thrown in each of the five years since Riley arrived in Norman, and that's counting plays in which the quarterback was sacked as pass plays (officially they are recorded as rushes). OU's rushing play percentage was 52.6 in 2015, 57.7 in 2016, 53.1 in 2017, 54.7 in 2018 and 57.3 last season. This season the Sooners have displayed even more balance than usual, running 50.2% of the time.
OFFENSE HAS ROLLED UNDER RILEY
• Oklahoma owns the nation's most productive offense since the start of the 2015 season, which was Lincoln Riley's first year as OU's offensive coordinator. Riley still calls plays in his fourth year as head coach.
• Since the start of the 2015 campaign, OU ranks first nationally in scoring (44.5 ppg; next most is 41.7), total offense (546.7 ypg; next most is 504.3), yards per play (7.7; next most is 7.0), pass efficiency rating (187.1; next best is 172.1), yards per pass attempt (10.6) and touchdowns from scrimmage (430), second in completion percentage (69.2), third in passing offense (322.5) and 10th in rushing offense (224.2).
• In 77 games since the start of the 2015 season, OU has registered at least 500 yards of total offense 53 times (next most nationally is 43), including in 43 of the last 60 outings, topped the 600-yard mark on 25 occasions and gone over 700 yards seven times. Similarly, OU has scored at least 30 points in 68 of 77 games since Riley's arrival, at least 40 points 49 times, at least 50 points 28 times and at least 60 points 10 times.
EXTRA POINTS
• Third-year Oklahoma assistant head coach for offense Shane Beamer was named South Carolina head coach on Dec. 6. Responsible for the Sooners' tight ends and H-backs, he is Lincoln Riley's first assistant to earn a head coaching job. Beamer will coach with OU through Saturday's Big 12 Championship game.
• OU defensive coordinator Alex Grinch and Iowa State head coach Matt Campbell were teammates at the University of Mount Union in Alliance, Ohio, from 1999 through 2001 and won NCAA Division III titles in 2000 and 2001 (Grinch also won one in 1998 and Campbell won another in 2002). Grinch was a safety under head coach Larry Kehres while Campbell was a defensive lineman.
• This will mark just the fourth time in 12 Big 12 title games for the Sooners that they are the designated visiting team. The other occasions were 2002 vs. Colorado, 2007 vs. Missouri and 2010 vs. Nebraska (all OU victories).
• OU has held each of its last seven opponents under their current season average of offensive yards per game.
• The Sooners have racked up 27 sacks and 54 tackles for loss over the last six games, good for averages of 4.5 and 9.0 per outing. Over the last four contests, OU has registered more interceptions (seven) than it has allowed touchdown passes (five).
• Oklahoma has won the time-of-possession battle in eight of nine games this season and ranks 14th nationally (among teams that have played more than four games) with its 33:26 average. In Riley's first three seasons as head coach, OU never ranked better than 23rd in the statistic (31:50 in 2017). Since the Sooners began tracking time of possession in 1992, only one OU squad has recorded a figure above 33:00 minutes per game (33:11 in 2004).
• Only one time in the last seven years (361.8 in 2017) has an OU team averaged more passing yards per game than the Sooners are averaging this season (327.1 ypg).
• Riley is the third-fastest OU head coach to reach 43 wins (51 games). Only College Football Hall of Famers Switzer (48 games) and Bud Wilkinson (50) did it faster.
• According to PFF, center Creed Humphrey has not allowed a sack in his college career (2,327 snaps). The redshirt junior was named Big 12 Offensive Lineman of the Year last year and again this season.
• Sophomore wide receiver Theo Wease has 26 catches for 374 yards over the last six games. Over his previous 15 career outings he had 15 receptions for 229 yards. He leads the team with 33 catches on the year.
• The last time OU started a season 1-2 was 2016. That team was victorious in its final nine games to finish 10-2, won Big 12 and Sugar Bowl titles and earned a final No. 5 AP ranking. It was Bob Stoops' final year as head coach. The Sooners have won six straight since the 1-2 start this season.
• In 77 games since Riley arrived in Norman in 2015, OU has punted more than its opponent just 10 times.
• OU is the only program that has produced at least four NFL Draft picks each of the last 13 years.
COURTESY IOWA STATE ATHLETIC COMMUNICATIONS AND OKLAHOMA ATHLETIC COMMUNICATIONS