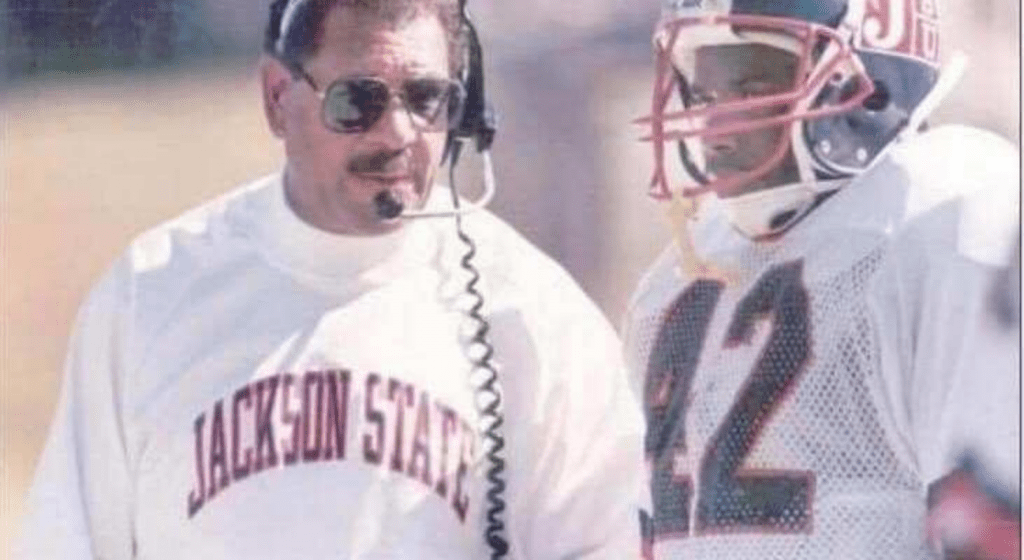 W.C. Gorden (courtesy Jackson State Athletics)
The Jackson State Division of Athletics was saddened to learn about the passing of legendary football coach W.C. Gorden Friday evening.
 
Coach Gorden is a legend among alumni and supporters of Jackson State University as the most successful coach in the history of the school's renowned football program. His tenure included a stunning 28-game winning streak during the late 1980s. Credited with making Jackson State's football program a powerhouse in the Southwestern Athletic Conference (SWAC) during that era, he was inducted into the College Football Hall of Fame in 2008. When the honor was announced, Michael Rubenstein, executive director of the Mississippi Sports Hall of Fame, hailed the retired coach in the Jackson Clarion-Ledger as "representative of everything that's good about college football."
 
Gorden initially held two jobs at Jackson State—head baseball coach and defensive coordinator for the football team—before being promoted to head football coach in 1977.
 
Gorden coached until 1992, then served as Jackson State's athletic director for two years before retiring. In 1997 he was honored by the Mississippi Legislature with a proclamation that cited him as "the winningest football coach in the history of Jackson State University," but also commended him "for his hard-nosed academic oversight policy, under which he led his players to a higher graduation rate than any public school in his conference, and also graduated his players at a higher rate than the rest of the student body during his coaching tenure."
 
Our thoughts and prayers are with the Gorden family.
COURTESY JACKSON STATE ATHLETICS