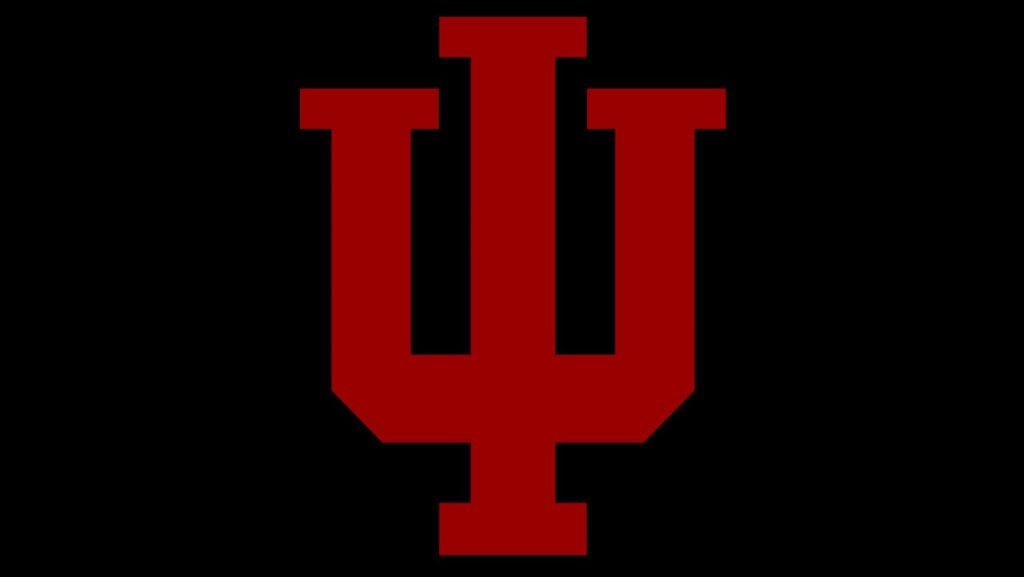 The Hoosiers won at Wisconsin with the play of Jack Tuttle and a very tough defensive effort.
The No. 12 Hoosiers (6-1),blasted away Wisconsin misery that had lasted most of the 21st Century.
 
Their 14-6 tough-minded victory Saturday night — their first win at Camp Randall Stadium since 2001 — wrapped up a historic run again traditional powers that once dominated them.
The Top-20 Badgers (2-2) joined Penn State, Michigan and Michigan State as victims of IU's turn-the-tables season.
"Indiana is tough," Tuttle said. "Every guy fights. Everyone will never stop fighting. That's the message we sent today."
 
Wisconsin received it the loudest. It had just three red zone trips and came away with just six points as IU continued its fastest start since 1987, when it also opened 6-1.
 
"Coach says it all the time, we play for each other, we play for Indiana," Tuttle says. "That's the core of why we're making big moves this year."
 
The Badgers had averaged 51 points in their 10-game winning streak against Indiana, with an average victory margin of 36 points.
 
Tuttle showcased what love can do. With starter Michael Penix Jr. out for the season with a torn ACL, the former California 4-star prospect delivered first college start numbers of 13-for-22 passing for 130 yards and two touchdowns.
 
"Jack is a tremendous person and player," head coach Tom Allen said. "I believe in Jack. He's a special player. He has a lot of talent. He just hasn't played a lot."
 
But it was Tuttle's ability to come back from a fourth-quarter shot to the head that generated the most buzz.
 
The hit was first ruled targeting, then overturned. Either way, Tuttle got sideline attention from IU's medical staff and went to the locker room. That prompted Allen to tell true freshman backup Dexter Williams II, who hadn't played all season, to get ready.
 
Then Tuttle ran out of the locker room and into the huddle.
 
"I love my team," he said. "I wanted to get back on the field."

 As for the attacking defense that continues to make game-changing plays, the message to opposing offenses is simple:
 
Reach the red zone at your own risk.
Indiana had an interception and a fumble recovery to boost its season takeaway total to 20.
IU won despite losing in total yards (342-217) and time of possession (35 minutes to 25 minutes).
Postgame Notes
Indiana vs. Wisconsin
Dec. 5, 2020

TEAM
• No. 12 Indiana (6-1, 6-1 Big Ten) knocked off No. 16 Wisconsin (2-2, 2-2 Big Ten), 14-6, at Camp Randall Stadium in Madison, Wis.

• The Hoosiers 6-1 record is their best overall start since 1993 (7-1) and their best conference start since 1967 (6-1).

• IU is 14-6 since the start of the 2019 season and 11-5 in Big Ten play during that time.

• Indiana has won 11-of-14 Big Ten games, the best stretch in program history.

• The Hoosiers six B1G victories are tied for the most in school history, matching the marks set in 1967 (6-1) and 1987 (6-2).

• Indiana's 11 B1G victories are tied for the most in program history in a two-year span (1987-88).

• IU has secured three victories against Top-25 teams this season, tying the program record (1945) after winning home games against No. 8/7 Penn State (36-35 OT) and No. 23/25 Michigan (38-21).

• The victory for the Hoosiers marks the first over the Badgers since defeating them in back-to-back seasons in 2001 (63-32) and '02 (32-29), the former being the last IU win at Camp Randall.

• Indiana has now earned victories over Penn State, Michigan and Wisconsin in the same season for the first time in program history.
• IU recorded its first road win over a ranked opponent since No. 18 Missouri in 2014 (Sept. 20) and its first Big Ten road win over a ranked opponent since No. 22 Michigan State in 2001 (Nov. 10).

DEFENSE
• The Hoosiers added two more takeaways in the game and now have recorded a takeaway in 36 of the last 38 games, including the last 15 contests, a school record.

• IU has created 20 takeaways through seven games and have scored 65 points off of the turnovers.

• The defense has recorded at least two takeaways in nine-straight games, a program record.

• Indiana has 17 total INTs in 2020, the most in country. The Hoosiers have tallied at least one interception in 10-straight games, a school record.

• Wisconsin's six points marked the lowest single-game output against Indiana since a 10-3 Hoosier win on Oct. 24, 1992. The game also marks the first time since Oct. 3, 2015 against Iowa in which Wisconsin failed to score a TD.

• Over the past two seasons, IU had held six opponents, including four Big Ten teams, to less than seven points, the highest total in the Big Ten. Wisconsin ranks second in the category with four such games, while Ohio State and Iowa both have three.

• Junior linebacker Micah McFadden led the team with nine tackles (6 solos), two sacks and two TFLs. He has racked up a team-best five sacks this season, all coming in the last four weeks.

• Junior safety Devon Matthews finished with six tackles with four being solo stops.

• Junior safety Jamar Johnson tallied four tackles (3 solos), a pass breakup and his fourth interception of the season. He is the team's active leader with seven career interceptions.

• Junior linebacker Cam Jones piled up five tackles (4 solos) and a pass breakup.

• Sophomore cornerback Tiawan Mullen contributed four tackles (3 solos), one sack, one TFL, one forced fumble and one pass breakup in his 15th career start.

• The sack marked the third of Mullen's career, all coming this season. The Fort Lauderdale, Fla., native has also forced three career fumbles.

• Redshirt sophomore linebacker James Miller recorded five total tackles (4 solos) and his first career fumble recovery.

• Sophomore defensive lineman Sio Nofoagatoto'a notched a career-high with four tackles.

• Redshirt freshman defensive lineman C.J. Person posted a career-best four tackles, all of the solo variety, in first career start.

• Junior cornerback Jaylin Williams secured four tackles, all solo efforts.

• Redshirt sophomore linebacker Aaron Casey secured two total tackles (1 solo) and his second TFL of the season.

• Redshirt sophomore defensive lineman Jonathan King tallied one solo tackle in his first career start.

OFFENSE
• Redshirt sophomore quarterback Jack Tuttle completed 13-of-22 passes for 130 yards and a pair of touchdowns in his first collegiate start. He added 11 yards rushing.

• Senior wide receiver Whop Philyor brought in a team-high four catches for 47 yards and a touchdown, his third of 2020 and 12th of his career.

• Redshirt junior tight end Peyton Hendershot hauled in three catches for eight yards and a touchdown. He is the second TE in program history to record double-digit career receiving touchdowns and trails only Ted Bolser (15 career) on the all-time list.

• The North Salem, Ind., native made his 30th career start against the Badgers.

• Junior running back Stevie Scott III carried the ball 18 times for a team-best 57 yards. He has topped 55 yards rushing in six of Indiana's seven games this season.

• Sophomore running back David Ellis rushed the ball five times for 22 yards and added two receptions for 15 yards.

• Senior center Harry Crider made his 20th career start.

SPECIAL TEAMS
• Redshirt sophomore kicker Charles Campbell made both of his PATs in the game, making him 23-of-23 on the season and 24-of-24 in his career.

• Graduate student punter Haydon Whitehead totaled five punts for 201 yards (40.2 yards per punt). He pinned Wisconsin inside the 20-yard line four times, including two punts downed inside the 10.

• The Melbourne, Australia, native placed punts down at the 1-yard line and the 8-yard line and did not allow any return yardage from the Badgers.

• Sophomore long snapper Sean Wracher has snapped in all 20 career games played at Indiana.
Indiana vs. Wisconsin
Dec. 5, 2020
Postgame Quotes
 
Indiana Head Coach Tom Allen
Opening Statement
"First of all, I want to congratulate our players. Just so proud of them. So happy for, really for them, they have been working for just a tremendous amount of perseverance. Overcome adversity. Lost Marcelino McCrary-Ball before the season even started. Our most experienced and arguably one of our best defensive players. Lost several other guys along the way. Lost Thomas a couple of weeks ago. Lost Michael last week for the whole season. We have got six players this year that could not finish the season because of season ending injuries and this team just keeps on fighting, keeps on believing, keeps on staying the course. They just do not blink and that is why I am so proud of them. It has not been easy. Today was a tough hard-fought win against a very good football team on the road. Have not beaten Wisconsin at Wisconsin in Madison in 19 years. So, we just keep checking off historical wins and opportunities for this program. So, so proud of Jack and his ability to step in, and most people wrote us off because we lost Michael Penix who is truly a tremendous player and better person. But we are a football team and I think that team showed up tonight, and that team hung together, prepared well this week and just feel so blessed to be the leader of this group."
 
Q. On doing the right things as a team to win the game…
"Absolutely. To me this is going to be; when you talk about what does a team win look like in our program, this is what I am going to point to. With all the adversity we have had to face. Defense played phenomenal. Got a little bent but held them to two field goals and obviously got the huge stop at the end. Got two more takeaways, that gives us 20 for the season is seven games, which is phenomenal. Awesome job by Coach Wommack and the defensive staff. So proud of the them. And then Nick Sheridan being able to put Jack in position. Jack made some really good throws, did a lot of great things, but I really was not surprised. I believe it Jack. Jack is a special player. A lot of talent and he just had not played a lot in college. So, but just really when you think about a football team, and we talked about it just in the locker room, I just kept saying that word over and over again and that is what this is. This is a really good football team."
 
Q. On the team handling the big moments well…
"It obviously started last year. Those three road wins that we got at Maryland, at Nebraska, at Purdue. Those were really the change agents where is all started being different. This year the win against Penn State, that was a home game but the way that we did it, and just the things that happened in the sequence of events when we were pretty much in all likelihood not going to win, and statistically according to what I had seen on television we had a .1% chance of winning that game once we turned the ball over on downs with 1:47 to go. I have that on a card in my office and when we will use that for a long, long time. From that point on when we had that .1% chance of winning that game, we found a way to win. Drove 75 yards, scored, went for two tied it up, went to overtime, scored, went for two, and got the win, and I just think that creates so much belief. Just kind of galvanized all the things that we are talking about, because obviously last year there are levels to development in a program. We did not finish in the bowl game last year. That really stung, and hurt this group for a long time. We used that to motivate this team in the offseason about getting to this point where we can make these game changing, game finishing plays. It gives the best, so to be able to do it against a Penn State, to be able to do it against Michigan, to be able to do what we did it eh comeback, even though we fell short at Ohio State, the grit, the toughness and the fight that this team showed on the road down 35-7 and ended up losing by a touchdown in that game, I think was another growth opportunity and another growth step in this program. I am not into those, just because we are close but I understood what that showed about this team. That is why I said what I said when the game was over. Moral victories are not cheer, I get all of that, that is not what that was, but it was a growth time for our football team, and that is why I emphasized that and it showed up today. To be able to go on the road again against a top program that is perennially been at the best of the west for a long time and that to me is what this is about. So, just really proud of the growth that you are seeing from this football team and we have just got to keep working hard, just keep getting better, because this season has got a lot left."
 
Q. On the offensive line play…
"I have not looked at the stats yet. The only thing I have looked at is the scoreboard and we won by eight points. This is one of those games where I did not even know what we rushed for but I knew by watching the game that we rushed effectively and ran the ball effectively. It allowed us the make the plays that we needed to make. To me, that is a tribute to our team. Wisconsin is a tough team to run the ball on. They have one of the best defenses in the country.  They are really good on third downs and we did a good job in that area when we needed. Obviously, that is something we also need to work on but this was Jack Tuttle's first collegiate start. He is going to get better and I think you just have to continue to grow. To answer your question, yes, I think we ran the ball effectively."
 
Q. On the sideline at the end of the game…
"I did tell Kane Wommack what I wanted him to call on that last play. I do not usually do that but in that situation I did. He did a phenomenal job and all the credit to him and our staff. I am in every single meeting but I do not tell him what to call for every game. I do not like messing with his flow and his mindset. I do not think that is good or very effective. I never liked it when I was in that position but we are in constant communication. If he asks me, I will say this or that but the bottom line is that he got guys in position. I know they got some yards but as I said to Kane if they get a touchdown, they have to go for two. That is the only way they are going to extend the game. We just had to keep things in front of us. They caught it, we tackled them. We let the Graham Mertz run on third down and long. Other than that, we did some good things on that drive. At the end of the day, we had a lot of big plays and guys stepped up. Guys knocked balls away, tipped some balls, played a combination of different coverages, mixed things up and I thought Kane did a great job today."
 
Indiana Player Quotes
Jack Tuttle, Quarterback
Q. On getting into a quick rhythm…
"On the first drive I was feeling things out and seeing how they were going to play us. After that I feel like we got into a rhythm and got going. We made some mistakes here and there but we also took advantage of some opportunities."
 
Q. On the momentum shift of Tiawan Mullen's strip sack…
"It was huge. The defense played great. They did an amazing job and I am super thankful for them."
 
Q. On coming back onto the field after taking a big hit…
"I just wanted to get back on the field. That is really it to be honest. I love my team and I just wanted to be back on the field."
 
Tiawan Mullen, Cornerback
Q: On the respect the team has for head coach Tom Allen…
"Everybody in the organization respects Coach Allen. How he leads in his actions. He is just in sight of God. He doesn't get the credit he deserves, but from the player he gets the credit he deserves. When no one is giving him credit, we give him credit because we see what goes on inside the building. Everybody else outside the building doesn't see what's really going on. This year as we continue to win games this year, they see who the Hoosiers are and who the leader is of the Indiana program. That's why everybody did that joyfully."
 
Q: On getting credit…
"It's just going to take us to keep winning. Everybody in this program knows what we got going on. Like we said, we are trying to prove people wrong and trying to prove people right. Either way, everyone has an effect in this program, and everyone can see what Indiana is all about."
 
Q: On getting stops after long drives…
"It is all about the communication and trusting one another. When coach Kane called the call, everybody is doing their job. Everybody is together, nobody is panicking, we just stay the course and stay calm. We want to go out there and execute it, and we got a two-minute stop."
 
Micah McFadden, Linebacker
Q: On the feeling at the end of the game…
"We obviously had some timeouts, so we could get together and talk about what coach was seeing and what he was thinking he was going to call. We definitely had an idea that they were going to try and pass the ball down the field, so we brought two all-out blitzes. The first one was when he escaped on that third down and got some good yardage off of that. The second one was the same blitz, but on the play, you are talking about, that second-down play. Initially, my blitz did not really work, but I kind of stayed alive and just spun off the block and he was right there. It was good to get him down, and then Cam Jones made that play and Reese was awesome."
 
Q: On the red zone defense…
"Our defense has a mindset that they are not going to cross this line no matter how many yards they get or how long their strides going to be. We are holding them to a field-goal or no points at all, and they are not going to cross that line. We always talk about that if we are in a huddle before a play or we get a timeout and have time to talk about it. They don't get another yard; it stops right here. I think everybody buys into that mindset."
 
Q: On Mullen's strip sack…
"It sounded like a gunshot on the field. It was loud. I was dropping back into coverage and I got my eyes back to the quarterback right at the moment when he hit him. I was really excited when I saw the ball fly out and James get the recovery. It was really exciting. It was a huge momentum swing for our team."
GAME RECAP, NOTES & QUOTES COURTESY OF INDIANA ATHLETIC COMMUNICATIONS