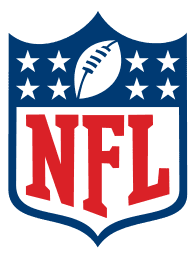 HOPE SPRINGS ETERNAL
AS NFL TURNS CALENDAR TO DECEMBER
Pro Football Hall of Famer VINCE LOMBARDI once said there is only one way to succeed in anything, and that's to give it everything.
And as the 2020 season enters December, the time to give it everything has arrived.
Week 13 kicks off with a dozen games on Sunday, all 14 playoff berths up for grabs and memories to be made. But first, the BALTIMORE RAVENS conclude Week 12 at the PITTSBURGH STEELERS (Wednesday, 3:40 PM, NBC). It will mark the third Wednesday NFL game since 1941. On Sept. 5, 2012, the Dallas Cowboys defeated the defending Super Bowl champion New York Giants, 24-17, to kick off the season. And, on Sept. 22, 1948, the Los Angeles Rams opened their season with a 44-7 home win over the Detroit Lions.
DECEMBER CONTENDERS: Fifteen NFL teams turn the calendar with a record of .500 or better, including the BALTIMORE RAVENS (6-4), KANSAS CITY CHIEFS (10-1)and NEW ORLEANS SAINTS (9-2). Since 2017, those teams have consistently ranked among the best over the final quarter of the season.
The teams with the best regular-season records in December and January over the past three seasons:
TEAM
Kansas City Chiefs 12-3-0 .800 PCT
Baltimore Ravens 12-3-0 ,800 PCT
Philadelphia Eagles 11-4-0 .733 PCT
Atlanta Falcons 10-4-0 .714 PCT
New Orleans Saints 9-4-0 .692 PCT
STRENGTH VS. STRENGTH: In a battle of 8-3 teams in the AFC, the CLEVELAND BROWNS travel to meet the TENNESSEE TITANS on Sunday (1:00 PM ET, CBS). The Browns are off to their best start since they were also 8-3 in 1994, while the Titans have their best record through 11 games since they were 10-1 in 2008.
Cleveland, which boasts the league's top rushing offense (161.4 yards per game), faces the Titans' DERRICK HENRY, who leads the NFL with 1,257 rushing yards.
In fact, the contest will feature three of the NFL's nine leading rushers, including the Browns' NICK CHUBB (719 rushing yards, tied for sixth) and KAREEM HUNT (706, ninth). The Cleveland duo is on pace to become the first pair of Browns players to each top 1,000 rushing yards in the same season since EARNEST BYNER (1,002) and KEVIN MACK (1,104) in 1985.
Henry, who paced the NFL with 1,540 rushing yards in 2019, seeks to become the first player to lead the league in rushing yards in consecutive seasons since Pro Football Hall of Famer LADAINIAN TOMLINSON in 2006-07.
Last week, Henry rushed for 178 yards and three touchdowns in the Titans' 45-26 win at Indianapolis. Henry is the fourth player in NFL history with three games of at least 175 rushing yards and three rushing touchdowns in his first five seasons, joining Pro Football Hall of Famers JIM BROWN (five games) and LADAINIAN TOMLINSON (three), as well as ADRIAN PETERSON (three).
The Titans have the league's fewest giveaways this season with five.
MAHOMES, HILL BACK IN PRIMETIME: The KANSAS CITY CHIEFS take on the DENVER BRONCOS on Sunday Night Football at Arrowhead Stadium (8:20 PM ET, NBC). The Chiefs have won 19 of their last 20 games, including the postseason.
Last week in a win at Tampa Bay, PATRICK MAHOMES became the first player with at least 30 completions and 300 passing yards in four consecutive games in league annals. He completed 37 of 49 attempts (75.5 percent) for 462 yards and three touchdowns with zero interceptions for a 124.7 rating in the victory.
Mahomes has five career games with at least 400 passing yards and three touchdowns, joining Pro Football Hall of Famer DAN MARINO (six games) as the only players with at least five such games in their first four seasons in league annals. Mahomes also has 15 career games with at least 300 passing yards and three touchdowns, tied with Pro Football Hall of Famer DAN MARINO (15 games) for the second-most such games by a player in his first four seasons in NFL history. Only Pro Football Hall of Famer KURT WARNER (17 games) has more.
Kansas City wide receiver TYREEK HILL had a career-high 13 receptions for a career-best 269 yards and three touchdowns on Sunday. Hill had 203 receiving yards in the first quarter and became the third player since 1980 with at least 200 receiving yards in a single quarter, joining QADRY ISMAIL (210 receiving yards in third quarter on Dec. 12, 1999) and LEE EVANS (205 in first quarter on Nov. 19, 2006).
Hill, who had 10 receptions for 215 yards and two touchdowns in Week 11 of the 2018 season, is the sixth player with two career games of at least 10 receptions, 200 receiving yards and two receiving touchdowns in NFL history, joining Pro Football Hall of Famers DON HUTSON and JERRY RICE, as well as AMARI COOPER, CHAD JOHNSON and ART POWELL.
SAINTS, NFL TEAMS WINNING ON ROAD: Two of the league's hottest teams meet at Mercedes-Benz Stadium when the ATLANTA FALCONS host the NEW ORLEANS SAINTS on Sunday (1:00 PM ET, FOX). New Orleans has won eight straight games while the Falcons have won four of their last six under coach RAHEEM MORRIS.
On the road, New Orleans is 4-1 this season and, over a longer stretch, is 17-3 over its last 20 road games.
In a trend that started last season, road teams are winning more often. Last year, road teams were 123-132-1 (.482), the NFL's best single-season mark since 1972 (87-90-5, .492). This year with one game remaining in Week 12, road teams are 85-90-1 (.489).
Last week at Denver, New Orleans quarterback TAYSOM HILL rushed for two touchdowns in the Saints' win. Hill, who had two rushing touchdowns in his first career start at quarterback in Week 11, is the second player with at least two rushing touchdowns in each of his first two career starts at quarterback in the Super Bowl era, joining ERIC HIPPLE (1981).
New Orleans has the NFL's No. 1-ranked defense, allowing 284.9 yards per game. The Saints have allowed fewer than 10 points in three of their past four games.
HOPE FOR THE STRETCH RUN: In 15 of the past 17 seasons, at least one team has won its division the season after finishing in last or tied for last place. Of the 48 teams in league history to go from "worst-to-first," 25 of them have done so in the past 17 years (2003-19), including an NFL-record three such teams in 2005 and 2006. Two teams during that span, the 2009 New Orleans Saints and the 2017 Philadelphia Eagles, won the Super Bowl after finishing in last place in their divisions the season before.
One of the teams with an opportunity to advance from last to first in its division is the MIAMI DOLPHINS (7-4), who host the CINCINNATI BENGALS on Sunday (1:00 PM ET, CBS). Miami ranks fifth in the NFL with a plus-six turnover ratio. Cornerback XAVIEN HOWARD leads the NFL with seven interceptions, while defensive end EMMANUEL OGBAH is tied for seventh with eight sacks.
In 14 of the past 16 seasons, at least one team with a losing record after 11 games has qualified for the playoffs. Last week, three teams – the MINNESOTA VIKINGS, NEW ENGLAND PATRIOTS and SAN FRANCISCO 49ERS – each won close games to improve to 5-6 on the season.
EVERY NFC WEST TEAM IN PLAYOFF HUNT: Sunday features a key NFC West matchup at State Farm Stadium when the LOS ANGELES RAMS travel to play the ARIZONA CARDINALS (4:05 PM ET, FOX).
Rams defensive lineman AARON DONALD has recaptured the NFL lead with 10 sacks, having reached double figures in sacks for a fourth consecutive season. In his past four games at Arizona, Donald has eight combined sacks. He also aims for his fifth in a row at State Farm Stadium with 1.5-or-more sacks.
DK TOPS 1K: Second-year wide receiver DK METCALF, who had 10 catches for a career-high 177 yards in Seattle's Week 12 win, has captured the NFL lead with 1,039 receiving yards. He has five games of at least 100 receiving yards this season, tied for most in the league. Metcalf and the SEATTLE SEAHAWKS host the NEW YORK GIANTS, who've won three straight games, on Sunday (4:05 PM ET, FOX).
Thanks in part to Metcalf's nine touchdown receptions, the Seahawks rank third in the NFL with 31.0 points per game.
This year, the highest-scoring season on record through 12 weeks (with one game to play), the NFL already has 1,001 touchdowns, with No. 1,000 coming in Seattle's Week 12 win at Philadelphia.
The fastest the NFL had reached 1,000 touchdowns in any previous season was Week 13, in both 2015 and 2018. The single-season league record is 1,371 touchdowns, in 2018.
BILLS, NINERS IN ACTION MONDAY NIGHT: Two playoff hopefuls engage in an intriguing matchup on Monday Night Football when the BUFFALO BILLS travel to play the SAN FRANCISCO 49ERS (8:15 PM ET, ESPN). The game will be played at Arizona's State Farm Stadium.
Guided by defensive coordinator ROBERT SALEH, San Francisco's defense ranks fourth in the NFL in pass defense (206.5 yards allowed per game) and sixth in total defense (315.2 yards allowed per game).
Last week, Buffalo quarterback JOSH ALLEN recorded his 15th career game with both a passing touchdown and rushing touchdown in the Bills' win. Allen joined CAM NEWTON (20 games) as the only players with at least 15 games with both a passing and rushing touchdown in their first three seasons in NFL history.
DOUBLE-DIGIT COMEBACKS EVERY WEEK: The MINNESOTA VIKINGS, who overcame an 11-point deficit to win last week, host the JACKSONVILLE JAGUARS on Sunday (1:00 PM ET, CBS).
With one game remaining in Week 12, there have been 35 games in which a team has overcome a deficit of at least 10 points to win this season, the most through Week 12 in NFL history.
Last week, Minnesota quarterback KIRK COUSINS passed for 307 yards and three touchdowns with zero interceptions for a 115.7 rating. Cousins has 16 career games with at least 300 passing yards, three touchdown passes and a rating of 115-or-higher, surpassing DREW BREES (15 games) and AARON RODGERS (15) for the most such games by a quarterback in his first nine seasons in NFL history.
Four Minnesota players – CHAD BEEBE (seven receptions for 63 yards and one touchdown), JUSTIN JEFFERSON (seven receptions for 70 yards and two touchdowns), BISI JOHNSON (seven receptions for 74 yards) and KYLE RUDOLPH (seven receptions for 68 yards) – each had at least seven receptions and 60 receiving yards in last week's win. Before last week, only one team in NFL history – the 2012 NEW ORLEANS SAINTS (Week 16) – had four players each register at least seven receptions and 60 receiving yards in the same game.
Jacksonville rookie running back JAMES ROBINSON totaled a career-high 159 scrimmage yards (128 rushing, 31 receiving) and a rushing touchdown last week. Robinson has six games with at least 100 scrimmage yards this season, tied with PHILLIP LINDSAY (six games in 2018) for the second-most by an undrafted rookie in the common-draft era. Only CLARK GAINES (seven games in 1976) has more. Robinson has 1,170 scrimmage yards this season, the third-most by an undrafted rookie in the common-draft era. Only DOMINIC RHODES (1,328 scrimmage yards in 2001) and PHILLIP LINDSAY (1,278 in 2018) have more.
HERBERT WITHIN REACH OF HISTORY: When the NEW ENGLAND PATRIOTS travel to meet the LOS ANGELES CHARGERS on Sunday (4:25 PM ET, CBS), Chargers quarterback JUSTIN HERBERT has an opportunity to reach seven 300-yard passing games and establish the NFL's rookie record. Herbert, who passed for 316 yards and a touchdown last week, is tied with ANDREW LUCK, who had six such games in 2012, for the most by a rookie in NFL history.
Herbert has 3,015 passing yards this season and joined PATRICK MAHOMES (3,185 passing yards) as the only players in league annals with at least 3,000 passing yards in their first 10 career games.
The Chargers have the league's third-ranked offense, averaging 397.8 yards per game.
COURTESY NFLmedia.com