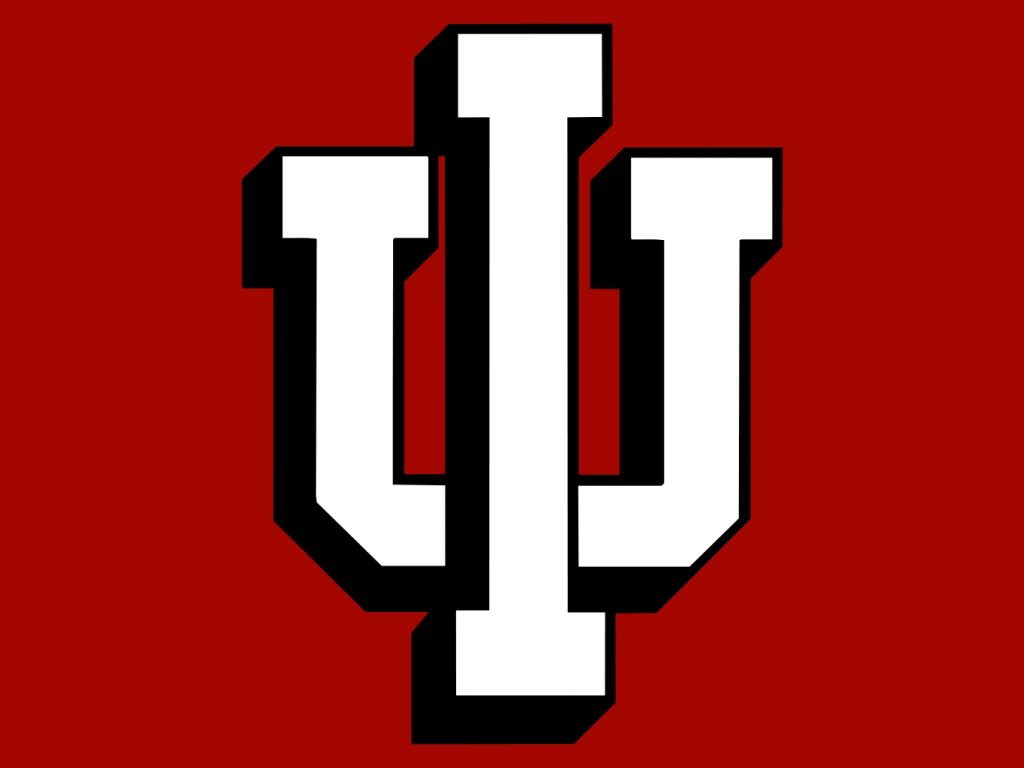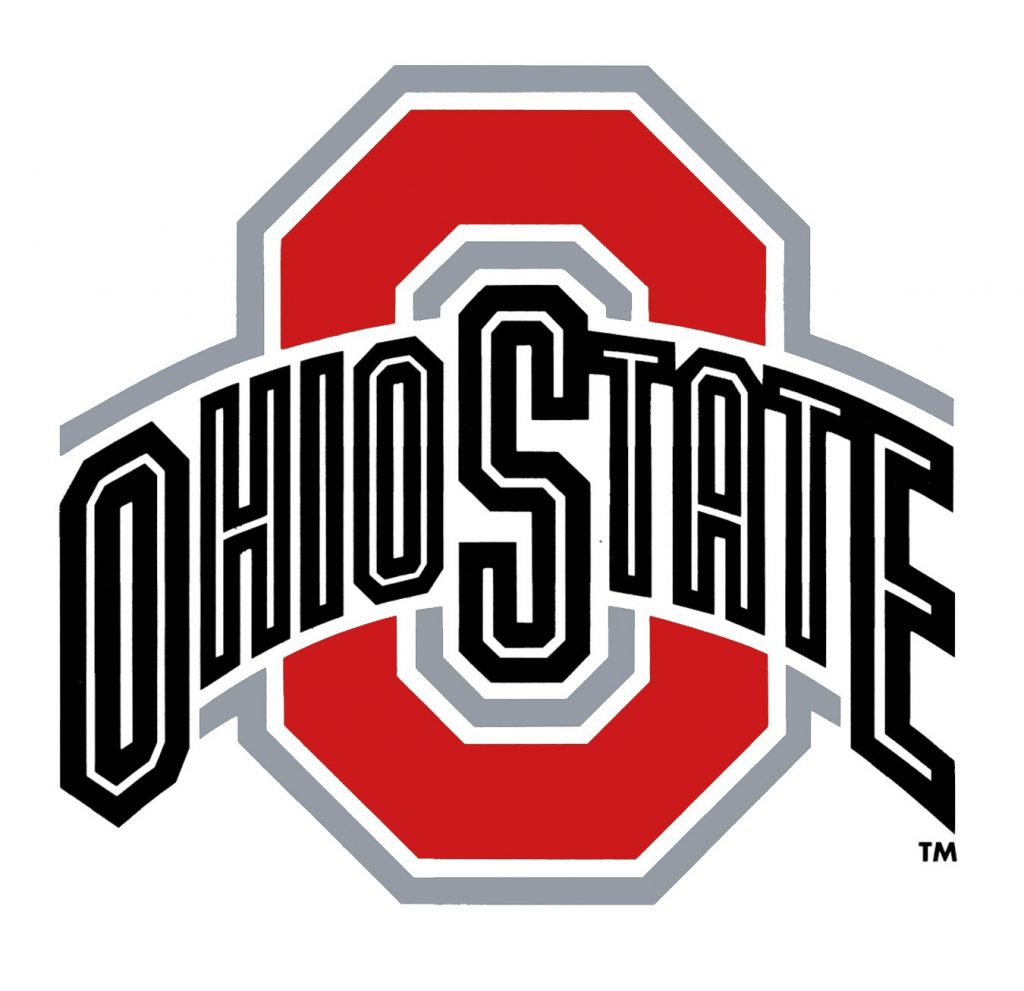 No. 3 Ohio State vs. No. 9 Indiana • Sat., Nov. 21 • When: 12:00 p.m. • Where: Ohio Stadium • TV: FOX • Radio: 97.1 The Fan
A top-10 showdown comes to Columbus on Saturday as No. 3 Ohio State hosts No. 10 Indiana at noon inside Ohio Stadium in a key Big Ten East Division matchup.
Saturday's game will be the first time that Ohio State and Indiana have played when both teams are ranked in the top 10 of the Associated Press poll.
The Buckeyes have won 24 consecutive games over Indiana since a 27-all tie in 1990. Indiana last defeated Ohio State consecutively in 1987 and 1988. Since 1952, Ohio State owns a 55-2-2 record in the series.
Indiana brings it highest-ever AP ranking into a game vs. Ohio State. In 1944, it was ranked No. 15 entering its contest at Ohio Stadium, a 21-7 Ohio State victory. The other time times it was ranked was 1990 (No. 22) and 1993 (No. 19).
The Buckeyes have averaged 42.4 points per game in the last 10 games against Indiana.
Ohio State-Indiana ties:

Ohio State offensive coordinator Kevin Wilson served as Indiana's head coach from 2011-16. During his six-year tenure, Wilson's Hoosiers were 26-47 and qualified for bowl games in each of his last two seasons.
The Buckeyes have five Indiana natives on its roster: LB Craig Young (Fort Wayne, Ind.), Pete Werner (Indianapolis), Josh Fryar (Beech Grove, Ind.), Dawand Jones (Indianapolis) and Drue Chrisman (Lawrenceburg, Ind.).
FIELDS OFF TO A HOT START
Through three games, Justin Fields has thrown as many incompletions as he has touchdown passes. Coupled with his two rushing TDs, Fields has accounted for more touchdowns (13) than he has incompletions (11). He's 72 of 83 on the year with 908 yards, 11 touchdowns and zero interceptions.
And here's a great note via Wyatt Crosher on Buckeye Sports Bulletin: Fields' 86.7 percent completion percentage is the best three-game start to a season (min. 50 attempts) by anyone in college football since at least 2000.
Last year's Heisman Trophy winner, Joe Burrow, has an 83.3 percent completion percentage in his first three games. The only other player to complete 85 percent or more of their passes was 2011 Heisman Trophy winner Robert Griffin of Baylor (85.2).
And with another 300-yard effort last week vs. Rutgers – his second in as many weeks – Fields is now in sole possession of fourth place on Ohio State's all-time list with five in his career.
THE DYNAMIC DUO
Through three games, WRs Chris Olave and Garrett Wilson have combined for 42 receptions for 632 yards and six touchdowns.
They've accounted for 58.3 percent of the Buckeyes' total completions, 69.6 percent of their receiving yards and 54.5 percent of their touchdown receptions.
Last Saturday night, Wilson did something no Ohio State receiver has done in 21 years: he reached 100 yards receiving for the third consecutive game.

The last player to do so was David Boston, who achieved that feat twice during the 1998 season (Oct. 17-Oct. 31 and Nov. 14-Jan. 1, 1999).
The school record for most consecutive 100-yard games is five, achieved by Cris Carter in 1986 against Purdue, Minnesota, Iowa, Northwestern and Wisconsin.
DON'T FORGET ABOUT RUCKERT
After Olave and Wilson, Ohio State's third-leading receiver in 2020 thus far has been TE Jeremy Ruckert, who caught nine passes for 60 yards and three touchdowns.
With another TD catch last week vs. Rutgers, Ruckert now has seven in his career, which puts him at No. 10 all-time among Buckeye tight ends.
He's currently tied with Jeff Heuerman, who also had seven from 2011-14. One more TD catch will tie Ruckert with Marcus Baugh (2014-17), Jan White (1968-70) and Robert Grimes (1950-52).
LET'S TALK ABOUT SECOND QUARTERS
For the season, Ohio State has outscored its opponents 45-10 in the second quarter and has outgained them 419-93.
In the last two weeks, in wins over Penn State and Rutgers, the Buckeyes have a 311-15 advantage in total offensive yards.
Ohio State outscored Rutgers 28-0 in the second quarter last Saturday to open up a 35-3 halftime lead.
The Buckeyes outgained the Scarlet Knights 194-11, had seven first downs (to only one for Rutgers) and had nearly 11 minutes worth of time of possession.
296
Ohio State has outgained its last two opponents – Penn State and Rutgers – by 296 combined yards in the second quarter. Last week, the Buckeyes had a 194-11 yardage advantage vs. Rutgers.
17
Ohio State has won 17 consecutive games over Big Ten opponents ranked in the Associated Press Top 25 (including conference championship games), the longest streak in poll history.
22
The Buckeyes have won 22 consecutive home games, which is the third-longest streak nationally. The program record for consecutive home wins is 25, set from 1972 through 1976.
19
Ohio State has the nation's longest active regular season winning streak at 19 consecutive games. During that streak, the Buckeyes' average margin of victory has been 30.8 points per game.
A LOOK AT THE INDIANA HOOSIERS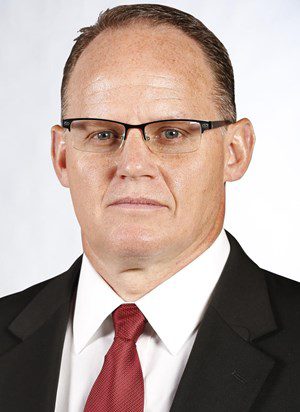 Indiana comes to Columbus on Saturday sporting a top-10 ranking for the first time since 1967. The Hoosiers own wins over Penn State, Rutgers, Michigan and Michigan State.
Quarterback Michael Penix Jr. leads the conference in passing yards (1,070) and is second – behind Justin Fields – in touchdown passes with nine.
Penix's top receiving target is Ty Fryfogle, who leads the league with 424 receiving yards and has four touchdown catches.
The Hoosiers defense is fourth in the Big Ten in both total defense and scoring defense. The unit has a league-best 10 interceptions and is +8 in turnover margin, which is third-best nationally.
Cornerback Jaylin Williams is tied for fourth nationally with three interceptions. He has more INTs than six Big Ten teams have so far this season.
Tom Allen (pictured above) is in his fourth season as Indiana's head coaching after serving as the team's defensive coordinator in 2016. He has a 22-20 record with a 13-18 mark in the Big Ten.
COURTESY OHIO STATE ATHLETIC COMMUNICATIONS