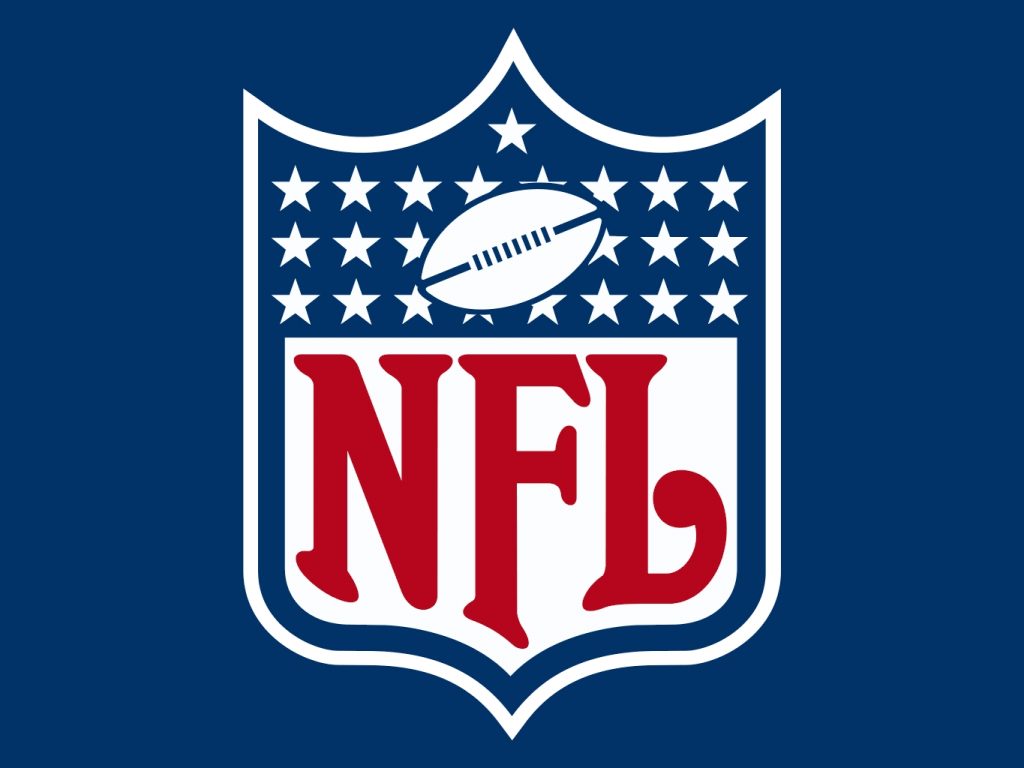 We are deeply saddened by the passing of Green Bay Packers' legend Paul Hornung who thrilled a generation of NFL fans with his versatility, athleticism and personality that made him a favorite of legendary coach Vince Lombardi. Paul was a leader of Green Bay's dynasty in the 1960s and instrumental in growing the popularity of the Packers and the National Football League. He had a tremendous impact on the field, in the locker room with his teammates and the Green Bay community from his first day as the top pick in the 1957 NFL Draft to his last game, the first Super Bowl in 1967.
On behalf of the entire NFL family, we send our heartfelt condolences to Paul's wife, Angela, his family and Packers fans around the world.
INFORMATION FROM WIKIPEDIA COMMONS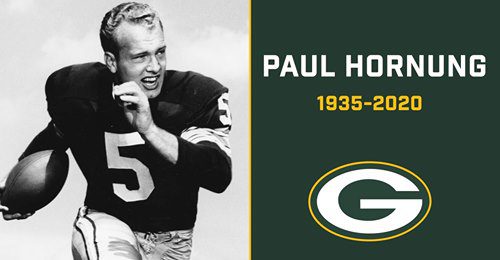 Paul Vernon Hornung (December 23, 1935 – November 13, 2020), nicknamed "the Golden Boy", was an American professional football player who was a Hall of Fame running back for the Green Bay Packers of the National Football League (NFL) from 1957 to 1966. He played on teams that won four NFL titles and the first Super Bowl. He is the first Heisman Trophy winner to be selected as the first overall selection in the NFL Draft, play pro football, win the NFL most valuable player award, and be inducted into both the professional and college football halls of fame.[1]
A versatile player, Hornung was a halfback, quarterback, and placekicker. He was an excellent all-around college athlete at Notre Dame, where he played basketball in addition to football.
Number 5
Halfback, Kicker
Height: 6'2
Weight: 215 pounds
Flaget High School in Louisville, KY.
College: Notre Dame
NFL Draft: 1957, Round 1, First pick overall
NFL CAREER: Green Bay Packers 1957-1966; New Orleans Saints 1967
COLLEGE FOOTBALL HALL OF FAME MEMBER
PRO FOOTBALL HALL OF FAME MEMBER