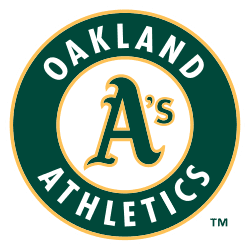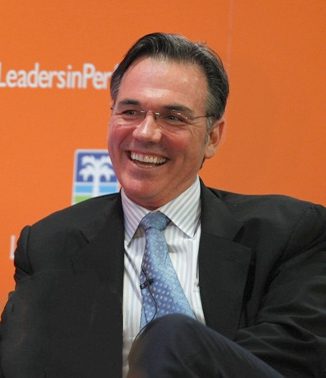 November 18th, 2022
OAKLAND, Calif. — Oakland A's Executive Vice President of Baseball Operations Billy Beane will assume a new role as Senior Advisor to the Managing Partner, working closely with John Fisher on strategic decisions, the Club announced today.
In this new role, Beane will support the work of baseball operations now headed by General Manager David Forst. He will also provide Fisher with guidance on broader organizational matters. Beane's new role with the A's affords him the opportunity to explore non-baseball sports endeavors.
"Billy is and will always be an Athletic. He is a trusted advisor to me and I look forward to continuing to work closely with him on strategic initiatives that impact our Club. This position at the ownership level allows Billy to pursue other non-baseball sporting interests while continuing to hold an important role with the A's and me. I am also excited for David Forst to now serve as the head of baseball operations, while still continuing his long and successful partnership with Billy," said Fisher.
"I'm incredibly proud of the 33 years I've spent here in Oakland, and I look forward to continuing with the A's in this new role. I am eager to help guide the direction of the organization alongside ownership. If I have done anything well during my time at the A's it is to create a succession plan, and no one is more prepared to take the helm than David. It has been a privilege to work alongside him for all these years and I look forward to continuing to be a resource for him," said Beane.
"I couldn't have asked for a better leader, mentor, and friend than I've had for the last 23 years in Billy. I'm thrilled that he will continue to serve in all three capacities in this new role, and that I can rely on his guidance as we work every day to get better both on and off the field," said Forst.
"The impacts Billy has made on our organization, on the field, and in the front office are extraordinary, and we know that he will continue to make incredible contributions in this new role. We are also excited for the work David will do in his new capacity," said Oakland A's President Dave Kaval.
Beane was elevated to his current post as Executive Vice President of Baseball Operations on Oct. 5, 2015, after serving 18 seasons as General Manager. He has been named Major League Executive of the Year by Baseball America two times (2002; 2013) and The Sporting News Executive of the Year twice as well (1999; 2012). He also earned MLB.com's Greatness in Baseball Yearly (GIBBY) Award as the 2012 MLB Executive of the Year and the 2012 Legacy Awards' Rube Foster Award as AL Executive of the Year, presented by the Negro Leagues Baseball Museum. He was named by Forbes as one of the "100 Greatest Living Business Minds." Under his watch, the A's have seven American League West titles (2000; 2002-03; 2006; 2012-13; 2020) and have secured four AL Wild Card spots (2001; 2014; 2018; 2019).
Beane continually remolded a team that has posted one of the Majors' best records over the last decade. Over the years, his ability to acquire pivotal players through trades has proven instrumental in keying several playoff runs. His executive talents and the organization's baseball philosophy were the subject of Michael Lewis' best-selling book "Moneyball: The Art of Winning an Unfair Game," which explored how Beane used sabermetric principles to field a winning team despite an exceptionally low payroll. The book and Beane's methods have influenced the way many sports teams and business executives think about business today. The book was made into a film in 2011. As a result, Beane remains in great demand on the national speaking circuit, where he regularly addresses top companies on his management approach of identifying and using undervalued assets to create and sustain a competitive edge.
Forst will be entering his 24th season in the Athletics organization and his eighth as General Manager after being appointed to the position on Oct. 5, 2015. The A's have made 11 postseason appearances since he joined the organization in 2000, including six times in the last 10 seasons. Prior to being named General Manager, he served 12 seasons as Assistant General Manager.
COURTESY MLBpressbox.com & A'S MEDIA RELATIONS