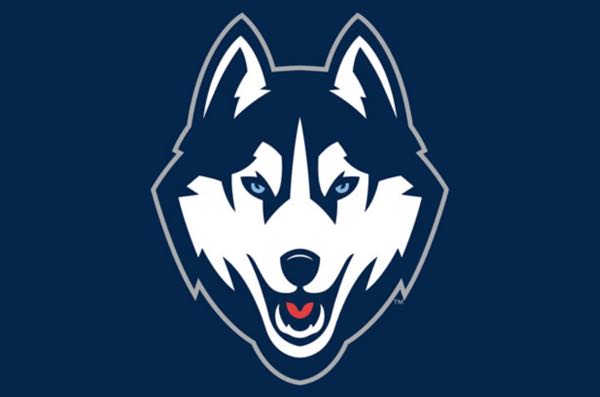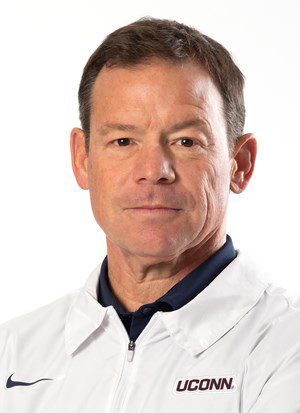 11/12/2022
EAST HARTFORD, Conn. – UConn freshman quarterback Zion Turner (Ft. Lauderdale, FL) hit r-sophomore Kevens Clercius (Montreal, Quebec) for a 30-yard go-ahead touchdown with 5:43 left as the Huskies knocked-off No. 19 nationally ranked Liberty University Saturday afternoon at Pratt & Whitney Stadium at Rentschler Field.
The Huskies (6-5) win their third-straight and fourth in-a-row at home and become bowl eligible with the win for the first-time since the 2015 season. UConn's six wins is their most since going 6-7 in 2015 and their 5-1 record at home this season is the most wins at home since a 6-0 campaign in 2010.
UConn also snapped a 10-game losing streak against nationally ranked opponents dating back to 2015 (W, 20-17 vs. #13 Houston), dropping Liberty to 8-2 on the year and ending a six-game win streak.
Grad-student fullback Robert Burns (Miami, FL) racked-up a career-high 104 yards on 11 carries and scored a touchdown. It was his first career 100-yard game. Freshman Victor Rosa (Bristol, CT) ran for 62 yards and a pair of touchdowns.
Rosa capped off the Huskies opening eight-play, 51-yard drive with a 16-yard scoring run. Following a Liberty field goal, the Huskies pushed their lead to 14-3 as junior linebacker Jackson Mitchell (Ridgefield, CT) scooped up a fumble by quarterback Kaidon Salter and ran untouched for a 31-yard score, his first career touchdown.
A Burns one-yard touchdown run capped a 94-yard drive with 5:16 left in the second quarter and put the Huskies up 21-10 but the Flames would answer back, and Malik Caper scored from a yard out with 35 seconds left to cut the Huskies lead to 21-17 at the half.
Liberty came out blazing in the second half and owned the third quarter. TJ Green scored from a yard out on the opening drive of the third to put Liberty up 24-21. The Huskies defense was able to stall out Liberty on a 17-play drive that resulted in a field goal to go up 27-21.
Rosa opened the fourth quarter by ripping of a 27-yard touchdown run up the left sidelines and the Huskies re-took the lead, 28-27, at 14:52. Liberty needed just one play to respond as Demario Douglas picked-up 75 of his game-high 119 yards up the left sidelines on the first play of the drive. The two-point try failed and left the Flames up 33-28.
The Husky defense helped set up the go-ahead score as they stopped Liberty on fourth-and-one at their 45 with 8:40 left. Mitchell dropped Caper for a four-yard loss on a swing pass to give the Huskies the ball with great field position. Six-plays later, Turner found Clercius in the endzone from 30-yards out and followed with the two-point try to Keelan Marion (Atlanta, GA) for a 36-33 lead.
UConn forced a three-and-out punt and after failing on their own fourth-down try, ended the game on defense by turning over Liberty on downs with 41 seconds left. Quarterback Johnathan Bennett threw three-straight incompletions with junior defensive end Eric Watts (Sumter, SC) getting pressures on third and fourth down.
On defense, Watts finished with six tackles and 1.5 sacks and forced a fumble. Senior Ian Swenson (Wilmette, IL) posted 11 tackles.
Turner finished the game 15-for-21 for 103 yards, a touchdown and an interception. Sophomore Aaron Turner (Ellicott City, MD) caught a career-high 10 passes for 66 yards.
---
Up Next:
The Huskies will close out the regular season next Saturday, November 19 with a trip to West Point and a match-up with the Black Knights.  The Huskies lead the all-time series 5-3 with Army posting a 52-21 win at home last fall.
COURTESY UCONN ATHLETIC COMMUNICATIONS