By Lydia Jane Allison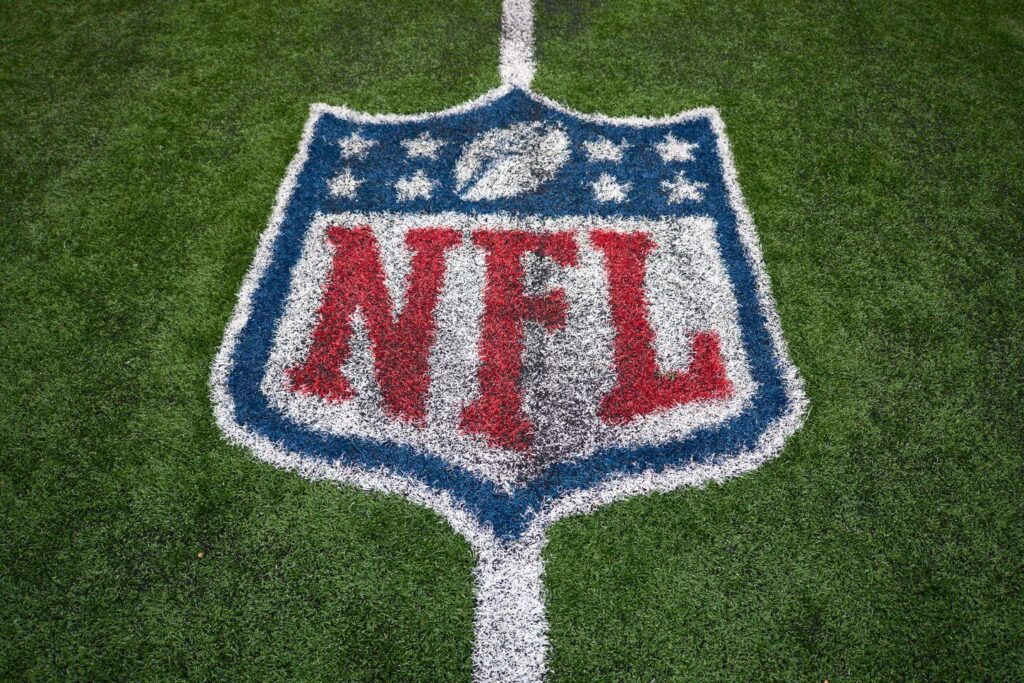 NEW YORK ­— Nov. 14, 2023 — Fantastic finishes are firmly synonymous with the National Football League.
Six teams – ARIZONA, CLEVELAND, DENVER, DETROIT, HOUSTON and SEATTLE – converted walk-off field goals in Week 10, the most game-winning scores with no regulation time remaining in a single week in NFL history.
How could the NFL possibly top that?
Well, how about a Super Bowl rematch? And in this case, PHILADELPHIA (8-1) at KANSAS CITY (7-2) on Monday Night Football (8:15 p.m. ET, ESPN/ABC) carries a Super Bowl level of storylines. Here's a sampling:
Not only do Philadelphia and Kansas City own the best records in their respective conferences this season, they've also exerted their dominance over the league for two calendar years. Since Dec. 1, 2021, including the postseason, Philadelphia (26-5, .839) has the NFL's best record while Kansas City (26-6, .813) ranks second.
Kansas City head coach ANDY REID faces Philadelphia, where as Eagles head coach he won more games (140 from 1999-2012) than any coach in franchise history. Since joining the Chiefs in 2013, Reid has won a franchise-best 136 games. Among existing NFL clubs, no other individual in history owns the wins record for multiple teams.
Reid also is the seventh coach in league annals to guide multiple franchises to Super Bowls, joining JOHN FOX, MIKE HOLMGREN, DAN REEVES and Pro Football Hall of Famers DON SHULA, BILL PARCELLS and DICK VERMEIL.
NICK SIRIANNI, on the opposite sideline Monday, owns the league's second-best record (33-14, .702) since taking the reins of the Eagles before the 2021 season. Only Reid (38-11, .776) has a better mark in that span.
Monday's game marks just the ninth rematch of teams that competed in the previous season's Super Bowl, the first since New England defeated Atlanta in 2017. Including that Patriots victory, the team that captured the prior Super Bowl has won four straight rematches (also Denver over Carolina in 2016, Seattle over Denver in 2014 and Green Bay over New England in 1997). What's more, over the last six rematches, six of those teams went on to play in the next Super Bowl: New England returned in 2017, Seattle in 2014, Green Bay in 1997, both Dallas and Buffalo in 1993, and Pittsburgh in 1979.
Quarterbacks in their primes rarely meet in Super Bowl rematches. This week's game pairs Texas natives PATRICK MAHOMES and JALEN HURTS in their third overall meeting (Mahomes has won each of the first two, including Super Bowl LVII). Since 1998, Hurts (31-12, .721) is tied for the NFL's fifth-best record for a quarterback over his first 43 starts. Only Mahomes (35-8, .814), LAMAR JACKSON (35-8, .814), Pro Football Hall of Famer KURT WARNER (35-8, .814) and BEN ROETHLISBERGER (32-11, .744) have better marks in that period.
But long before the lights go on in Kansas City, the NFL will be hard at work. Thanksgiving and Black Friday are just over a week away. The grocery stores and shopping malls can wait. Week 11 kicks off in 48 hours.
The Starting 11 entering Week 11…
SOMETHING HAS TO GIVE: The blue-collar AFC North is a legitimate four-team race and all four teams have division games on the Week 11 slate. To date this season, no other division has had all four of its teams playing division foes in the same week (the AFC North also had all four teams involved in division games during Week 2).
Before 2021, when the NFL expanded the postseason, a maximum of three teams from the same division could mathematically qualify for the playoffs. In 2023, the AFC North could be the first division to earn four entries.
Cincinnati and Pittsburgh are tied for the NFL lead with plus-10 turnover margins. They're also among four NFL teams with 18 takeaways, tied for the most in the league. Cincinnati's defense leads the NFL with a 3.974-percent interception rate (12 interceptions, 302 opponent pass attempts). Baltimore's defense is allowing 15.7 points per game, fewest in the league. Cleveland's defense is allowing 242.7 yards per game, also fewest in the NFL.
Baltimore (15.7), Cleveland (18.9), Pittsburgh (20.2) and Cincinnati (21.3) are each allowing less than 22 points per game this season. The last time four teams from the same NFL division finished a season each allowing 21 points or less per contest was the AFC North in 2011.
 NUMBER OF THE WEEK – 218: The number of players, including No. 1 overall choiceJOE BURROW, selected before Baltimore chose GENO STONE in the 2020 NFL Draft. Stone leads the NFL with six interceptions entering this week's game between BALTIMORE (7-3) and CINCINNATI (5-4) on Thursday Night Football (8:15 p.m. ET, Prime Video).
Both the Bengals and Ravens saw four-game winning streaks snapped last week. Quarterback LAMAR JACKSON is 14-3 (.824) as a starter in his career following a Ravens loss, having won his last six following losses. The Bengals, meanwhile, are 9-4 (.692) following a loss since the start of the 2021 season, the NFL's fourth-best record in that span. Burrow has started each of those games.
CEEDEE LEADING DALLAS TO TDs: TheDALLAS COWBOYS (6-3) rank second in the NFL with 29.9 points per game entering their matchup with the CAROLINA PANTHERS (1-8) on Sunday (1 p.m. ET, FOX). Wide receiver CEEDEE LAMB has helped to set up many of those points. Lamb, who needs 25 receiving yards to reach 1,000 this season, is the first player in NFL history with at least 10 receptions and 150 receiving yards in three consecutive games. In last week's win, Lamb caught 11 passes for 151 yards and a touchdown.
​​​Also last week, Dallas quarterback DAK PRESCOTT passed for 404 yards and four touchdowns, his 10th career 400-yard game. Prescott also has 33 career games with at least three touchdown passes, tied with Pro Football Hall of Famer BRETT FAVRE (33) for the fourth-most games by a player in his first eight seasons in NFL history. Only Pro Football Hall of Famers DAN MARINO (42) and PEYTON MANNING (37) as well as PATRICK MAHOMES (38, in seventh season) have more.​​
SPOTLIGHT – INDIVIDUAL MATCHUP: Seahawks cornerbackDEVON WITHERSPOON leads all rookies and ranks tied for fourth in the NFL with 12 passes defensed. Rams wide receiver PUKA NACUA leads all rookies with 64 receptions and 827 receiving yards. They'll be on opposite sides when SEATTLE (6-3) visits the LOS ANGELES RAMS (3-6) on Sunday (4:25 p.m. ET, CBS). Witherspoon was inactive when the two clubs met in Week 1.
In Week 9, Nacua (64) surpassed SAQUON BARKLEY (62 in 2018) for the most receptions ever by a player in his first nine NFL games. Nacua (827) also is the fourth rookie in the Super Bowl era with 800 receiving yards in his first nine career games, joining MARQUES COLSTON (869 in 2006), JA'MARR CHASE (835 in 2021) and ODELL BECKHAM JR. (829 in 2014).
This week, Nacua needs eight receptions and 152 receiving yards to establish the respective records for a player in his first 10 career games. Beckham (71) and Barkley (64) had the most receptions ever over their first 10 games, while BILL GROMAN (978), Beckham (972), HARLON HILL (919), ANQUAN BOLDIN (876), Colston (869), Pro Football Hall of Famer MIKE DITKA (869), BILLY HOWTON (869), Chase (867), JUSTIN JEFFERSON (848) and MIKE EVANS (827) had the most receiving yards in their first 10 contests.
SPOTLIGHT – TEAM MATCHUP:CHICAGO (3-7) squares off with DETROIT (7-2) on Sunday (1 p.m. ET, FOX) in an NFC North battle featuring teams that put a premium on running the ball and stopping the run. Both the Bears and Lions rank in the NFL's top five in rushing offense and rushing defense.
Detroit has won six straight division games, dating to 2022, for the first time since 1995. With a win this week, the Lions will extend the streak to seven, something the franchise has not done since the 1970 merger. Detroit's last NFC North loss was Sept. 25, 2022. Since the beginning of last season, only two other NFL teams own better marks within their divisions than Detroit (6-1, .857): San Francisco (8-0, 1.000) and Kansas City (8-1, .889).
Last week, Lions wide receiver AMON-RA ST. BROWN recorded eight catches for a career-best 156 yards with one touchdown, becoming the first Detroit player with four consecutive 100-yard games since Pro Football Hall of Famer CALVIN JOHNSON authored an eight-game streak in 2012.
Also in the win, rookie running back JAHMYR GIBBS posted a career-high two rushing touchdowns. Over his last three games, Gibbs is averaging 142.3 scrimmage yards per game, including 99.0 rushing yards (51 attempts, 297 yards, four touchdowns).
STREAK SPEAK: TheMINNESOTA VIKINGS (6-4) have emerged from steep adversity this season to enter Week 11 with the league's longest active winning streak, five. This week, the Vikings meet another team with momentum, the DENVER BRONCOS (4-5), on Sunday Night Football (8:20 p.m. ET, NBC). Denver has won three in a row, including victories over Kansas City and Buffalo. Other than Minnesota and Denver, the only other team with an active winning streak of at least three games is Philadelphia (three).
Minnesota owns a 4-1 (.800) road record, tied for the second-best mark in the league behind Jacksonville (4-0, 1.000). The Vikings also are 19-8 (.704) overall since the start of 2022. In that span, only Philadelphia (22-4, .846), Kansas City (21-5, .808) and San Francisco (19-7, .731) have better records.
Vikings tight end T.J. HOCKENSON has 71 receptions, the third most ever by a tight end through his first 10 games of a season, trailing only ZACH ERTZ (77 in 2018) and JASON WITTEN (73 in 2012).
His quarterback, JOSHUA DOBBS, has compiled a 101.4 passer rating, 110 rushing yards and no interceptions in two games since joining the Vikings. He is the first player in NFL history with 400 passing yards, 100 rushing yards and no interceptions in his first two games with a team. Plus, including his time in Arizona this season, Dobbs leads all qualifying NFL players with 5.9 yards per carry (62 attempts, 368 yards, five touchdowns).
Vikings linebacker DANIELLE HUNTER is tied with MYLES GARRETT for the NFL lead with 11 sacks.
Denver quarterback RUSSELL WILSON has thrown just four interceptions this season, tied for the second fewest among qualified passers behind C.J. STROUD (two).
Since the beginning of Week 6, including two games against Kansas City, Denver is 3-1. During that stretch, the Broncos are tied for the league's best turnover margin (plus-six) and tied for the NFL's third-fewest points allowed per game (16.8).
Since entering the league in 2016, Denver safety JUSTIN SIMMONS leads the NFL with 30 interceptions.
DID YOU KNOW?: Regardless of whether he scores touchdowns, the 49ers'CHRISTIAN MCCAFFREY has been one of the NFL's most consistently productive players since joining San Francisco midway through the 2022 season. His next feat could be leading the NFL from wire-to-wire in rushing yards, something he's accomplished so far this season. And not only does he lead the league with 747 rushing yards, he also leads all running backs with 339 receiving yards. Since the 1970 league merger, only one running back has led the NFL in both categories over a full season, the Texans' ARIAN FOSTER in 2010.
When SAN FRANCISCO (6-3) hosts TAMPA BAY (4-5) on Sunday (4:05 p.m. ET, FOX), the 49ers will be tested in the red zone. Inside the 20 this season, the Buccaneers' defense is the stingiest in the NFL, allowing just nine touchdowns on 29 opponent possessions (32.1 percent).
BROCK PURDY, who leads the NFL with a 109.9 passer rating, faces a starting quarterback selected No. 1 overall in a prior NFL draft for a third consecutive game. This week, he faces Tampa Bay's BAKER MAYFIELD (2018), following JOE BURROW and TREVOR LAWRENCE. In last week's win over Lawrence, Purdy passed for 296 yards and three touchdowns with no interceptions (148.9 rating). In the process, he became only the second quarterback in NFL history with three games of three-or-more touchdown passes and a passer rating of 140-or-higher in his first two seasons, joining Pro Football Hall of Famer KURT WARNER. Purdy's first NFL start came against Tampa Bay in Week 14 last season.
San Francisco's GEORGE KITTLE had 116 receiving yards and a touchdown last week. Kittle (559 receiving yards this year) is the fourth tight end in NFL history with 500 receiving yards in each of his first seven seasons, joining ROB GRONKOWSKI (first 11 seasons), Pro Football Hall of Famer OZZIE NEWSOME (first eight) and KEITH JACKSON (first seven).
The 49ers' defense leads the NFL with 13 interceptions.
UNDER-THE-RADAR STORYLINE: ThePITTSBURGH STEELERS (6-3), who bus to CLEVELAND (6-3) this week for another AFC North showdown on Sunday (1 p.m. ET, CBS), own the NFL's best record in one-score games, 6-0. Over a longer stretch, the Steelers have won nine straight one-score games dating to last year.
Steelers running back JAYLEN WARREN, who made three stops in college before signing as a non-drafted free agent in 2022, posted a career-high 101 yards on 15 carries with one touchdown in last week's win. Over his last two games, both Pittsburgh wins, Warren has averaged 7.3 yards per carry (26 attempts, 189 yards).
Browns running back KAREEM HUNT has a rushing touchdown in five straight games, the NFL's longest active streak.
Cleveland defensive end MYLES GARRETT (11 sacks) and Pittsburgh linebacker T.J. WATT (10.5), both drafted in 2017, enter the game ranked tied for first and third, respectively, among league leaders in sacks this season. It's a familiar perch for each pass-rusher. Since they joined the league in 2017, Watt has an NFL-leading 88 sacks while Garrett has 85.5, second in the league.
Watt has 88 sacks in 96 career games and surpassed his brother, J.J. WATT (87.5), for the second-most sacks by a player in his first 100 NFL games since 1982, when the individual sack became an official statistic. Only Pro Football Hall of Famer REGGIE WHITE (105) has more.
Meanwhile, Garrett has 85.5 sacks in 93 career games and surpassed Pro Football Hall of Famer DEMARCUS WARE (85) for the fourth most sacks by a player in his first 100 NFL games since 1982. Garrett is also the fourth player to reach double figures in six of his first seven NFL seasons since 1982, joining Pro Football Hall of Famers REGGIE WHITE (seven seasons) and DEMARCUS WARE (six) as well as VON MILLER (six).
TREND TIME: The NFL has a 76.2 passer rating against the defense of theNEW YORK JETS (4-5), fourth-lowest in the league. Only BALTIMORE (70.0), CLEVELAND (72.7) and NEW ORLEANS (75.1) have lower marks. The Jets, who travel to BUFFALO (5-4) this week for a rematch with JOSH ALLEN and the Bills on Sunday (4:25 p.m. ET, CBS), have also faced DAK PRESCOTT, PATRICK MAHOMES, RUSSELL WILSON, JALEN HURTS and JUSTIN HERBERT this season. The Jets have not allowed a 300-yard passer in 27 straight games.
NEXT GEN STAT OF THE WEEK: With six receptions for 86 yards, Las Vegas wide receiverDAVANTE ADAMS accounted for 87.0 percent of the Raiders' total team air yards in last week's win. That effort marked the sixth-highest share of air yards in a game since 2016.
Adams and LAS VEGAS (5-5) head to MIAMI (6-3) on Sunday (1 p.m. ET, CBS). The Raiders' ANTONIO PIERCE could become the franchise's first head coach to win his first three games with the organization since BILL CALLAHAN opened 4-0 en route to a Super Bowl berth in 2002.
Miami is one of three NFL teams undefeated at home this year (the Dolphins, Cowboys and Eagles are each 4-0).
The Dolphins' TYREEK HILL needs 114 receiving yards to surpass JULIO JONES (1,189 in 2015) and establish the best pace by any NFL player through his team's first 10 games of a season.
Miami running back RAHEEM MOSTERT is tied with CHRISTIAN MCCAFFREY for the league lead with 13 scrimmage touchdowns. Meanwhile, Dolphins linebacker BRADLEY CHUBB is tied with MYLES GARRETT and TRENT MCDUFFIE for first in the NFL with four forced fumbles.
Raiders running back JOSH JACOBS and Dolphins quarterback TUA TAGOVAILOA played together at Alabama from 2017-18, helping the Crimson Tide earn berths in consecutive College Football Playoff national championship games.​
AND LAST BUT NOT LEAST:KYLER MURRAY, the first overall selection in the 2019 NFL Draft, leads ARIZONA (2-8) into HOUSTON (5-4) to meet C.J. STROUD, the second overall choice in the 2023 NFL Draft, on Sunday at NRG Stadium (1 p.m. ET, CBS).
While Houston head coach DEMECO RYANS served as San Francisco defensive coordinator from 2021-22, Murray won his only start against the 49ers in that stretch, Oct. 10, 2021.
In last week's win, Stroud passed for 356 yards and one touchdown and ran for another score, running back DEVIN SINGLETARY recorded 150 rushing yards and one touchdown, and wide receiver NOAH BROWN registered 172 receiving yards. That trio made Houston the first team with a 350-yard passer, 150-yard rusher and 150-yard receiver in the same game since the INDIANAPOLIS COLTS on Nov. 29, 1998 (Pro Football Hall of Famer PEYTON MANNING – 357 passing yards; Pro Football Hall of Famer MARSHALL FAULK – 192 rushing yards; TORRANCE SMALL – 153 receiving yards).
Stroud has 2,626 passing yards this season and surpassed CAM NEWTON (2,605 in 2011) for the third-most passing yards by a rookie in his first nine career starts in NFL history. Only JUSTIN HERBERT (2,699 in 2020) and ANDREW LUCK (2,631 in 2012) have more.
Stroud, who had a single-game rookie record 470 passing yards in Week 9, is the second rookie quarterback ever with 350 passing yards in consecutive games, joining CAM NEWTON (Weeks 1-2, 2011). He's also the third rookie quarterback in NFL history with three games of 350 passing yards, joining ANDREW LUCK (2012) and Newton (2011).
COURTESY NFL COMMUNICATIONS