By Melville Van Buren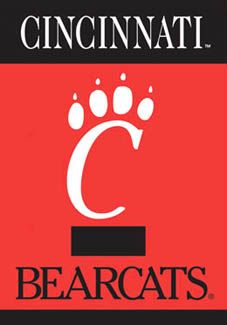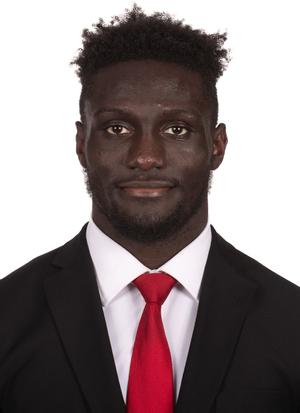 Aug. 12, 2023
The Bearcats ran more than 100 plays inside Nippert Stadium
CINCINNATI— Led by a stout defensive performance and explosive offensive plays, the University of Cincinnati football team held its first scrimmage of fall camp inside Nippert Stadium on Saturday.
The Bearcats competed for more than 100 plays during a practice that featured 1s vs 1s, 2s vs 2s, 3s vs 3s and situational action.
"We wanted to make it game-like in this scrimmage," head coach Scott Satterfield said. "It's been a tough grind with Higher Ground all week. To come out here, get 120 plays with heat and humidity, I thought it was great for our guys to fly around with great energy. It's a tough, physical camp, but we want to be that kind of football team; one that brings it every day and is tough, gritty and will never back down."
Senior star Deshawn Pace set the tone early with a big hit in the backfield on the opening drive of the scrimmage to force a three and out.
On the following drive, redshirt junior defensive end Justin Wodlty keep the momentum going with a strip sack.
Redshirt sophomore running back Myles Montgomery ignited the offense as he broke free for an 80-yard touchdown down the sideline for the first touchdown of the day.
Graduate transfer quarterback Emory Jones connected with redshirt junior Payton Singletary for a plus 25-yard gain to open the following drive. Jones would lead the team down field before scoring his first touchdown of the day on a 12-yard run.
Redshirt junior safety DJ Taylor nabbed the first interception of the day.
Redshirt sophomore Brady Lichtenberg would respond for the offense the following drive with a 12-yard touchdown run on a quarterback keeper.
With the ball starting on the offense's own 1-yard line during the situational portion of the scrimmage, Jones connected with redshirt senior transfer Braden Smith on a 50-yard pass. Jones had multiple double-digit yard throws throughout the scrimmage, but none bigger than that throw to Smith.
During the same situational section, true freshman quarterback Brady Drogosh showed his speed, breaking off a 99-yard touchdown run.
Later in the scrimmage, redshirt freshman safety Oliver Bridges came up big for the defense with an interception at the goal line to prevent a touchdown.
"(Dorian Jones) did a great job, and (Oliver Bridges) had a great one," said Bryan Brown, associate head coach/defensive coordinator. "We did a good job at getting our hands on a lot of balls and had a lot of sacks. We want to get after the quarterback, and if you can get sacks with a three-man rush, that's awesome. We're pleased with where we are at right now, but we know we have to get better."
Junior running back Corey Kiner capped the scrimmage with perhaps the highlight of the day, breaking three tackles and barreling into the endzone for a 10-yard touchdown.
LIMITED TICKETS STILL AVAILABLE
The Bearcats still have a limited number of tickets available at Nippert Stadium this fall.
Cincinnati ushers in a new era as a member of the Big 12 Conference with seven home games.
Fans can purchase tickets HERE.
—
QUOTES
Head coach Scott Satterfield
On the scrimmage performance
"It was good for us to be out there and let the guys play ball. There were no coaches on the field, so they're on their own. I thought we did some good stuff on both sides, but there was some bad stuff. You're not game-planning though, but calling plays and seeing how guys react to it. There were some individual good plays, and offensively we did a nice job at taking care of the football with only two turnovers (out of 120 snaps), but we had some errant throws with interceptions. Penalty-wise, we had 16 and we have to clean those up. Two on defense cost them touchdowns. Overall, we got exactly what we wanted out of (the scrimmage)."
On the usage of the quarterback run game
"Since (I was) calling offenses in the mid-2000s, quarterbacks have been a big part of it. I like putting pressure on defenses with the quarterback run game, and Brady Lichtenberg had some real nice runs for first downs and touchdowns. Brady Drogosh went 99 yards and that big guy can run. It was a special deal to see that. It's a big part of our offense. Defense will have to defend the QB run game, and that opens up our tailbacks and throws downfield. We'll keep working it."
On Emory Jones working within his vision for the offense
"Emory has done a real good job all camp of trying to sit in the pocket and make throws downfield while making the run the last thing he does. I don't think we've seen a full Emory dual-threat yet, but come game-time you'll see what the QB run can do when you start looking at what guys can do. I think it's gonna be a big part of his game, but also for all our quarterbacks."
On the motive of Saturday's scrimmage
"We wanted to make it game-like in this scrimmage. It's been a tough grind with Higher Ground all week. To come out here, get 120 plays with heat and humidity, I thought it was great for our guys to fly around with great energy. It's a tough, physical camp, but we want to be that kind of football team; one that brings it every day and is tough, gritty and will never back down."
Associate head coach/defensive coordinator Bryan Brown
On his reaction following an early offensive score
"I just don't want them to score. That's just me in general. We want to hold teams to field goal attempts, and with that particular play it shouldn't be that long of a run. But, that's why we practice. We want to learn from our mistakes. I thought our first group did a great job today, and they've been that way all camp. I thought our twos need to get more reps and better, and that's gonna take time."
On the defensive line
"They're some dudes. I think they can be the best in the Big 12, or even the country. That allows those linebackers to fit, and they do a great job for us. We have to continue to get depth there and in the back end."
On the physicality over the scrimmage
"I love it. One thing we always tell our guys is to make sure you protect your teammates, because we need them on Saturdays, but it was a physical game. Our guys came out today and were physical. We had a questionable call for targeting that couldn't be reviewed (because of the scrimmage), but it didn't look like it. We need to have a mentality that if you aren't physical in practice, you won't be in the game. It was great to see them get after it."
On some interceptions
"(Dorian Jones) did a great job, and (Oliver Bridges) had a great one. We did a good job at getting our hands on a lot of balls and had a lot of sacks. We want to get after the quarterback, and if you can get sacks with a three-man rush, that's awesome. We're pleased with where we are at right now, but we know we have to get better."
-GoBearcats.com-
COURTESY UC SPORTS COMMUNICATIONS