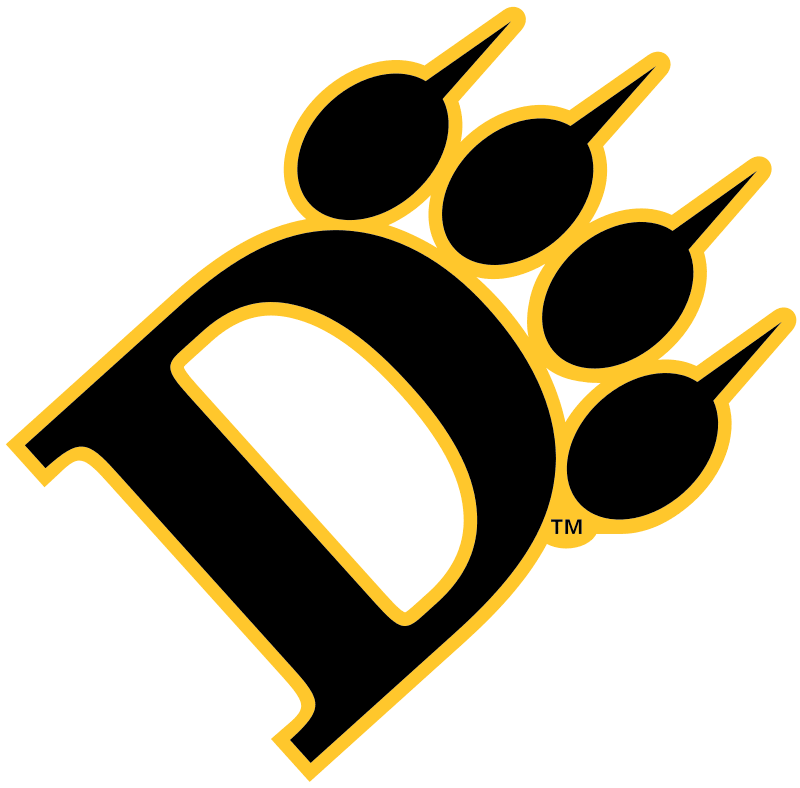 Sep 10, 2022
TIFFIN, Ohio — The Ohio Dominican football team continued the Great Midwest schedule on Saturday (Sept. 10) afternoon with a trip to visit the Tiffin Dragons at Frost-Kalnow Stadium.
For the second straight week, both teams were receiving votes in the AFCA Top 25 Poll, but the Tiffin Dragons won the game 28-13. Ohio Dominican falls to 1-1 overall and 1-1 in conference play.
BOX SCORE NOTES
Tiffin led the total offense battle 422-332 despite the Panthers tallyingh nearly 300 yards in the air.
Jake Byrd (Fort Wayne, Indiana) threw for a career-high 294 yards in the air and two touchdowns while completing 22-of-36 passes with one interception.
W.R. Sanders (Gary, Indiana) led the Panthers for the second straight game, compiling 31 yards on the ground on five carries.
Ty Wiley (Pickerington, Ohio) caught nine passes for a career-best 139 yards and one touchdown. Austin Davis had four catches for 86 yards and one touchdown of his own.
Jayden Hill (Gahanna, Ohio) led the Panthers with 15 tackles while Michael Powers (West Mansfield, Ohio) made 12 stops with both making seven solo stops each. Logan Tate (Gambier, Ohio), Jaylin Garner (Shaker Heights, Ohio) and Brayden Taylor (Wooster, Ohio) all had eight tackles.
Daishaun Hill (Rocky River, Ohio) and Eddie Miller-Garrett (Newark, NJ) combined for three tackles for loss. Miller-Garrett and Garner combined on a sack together.
HOW IT HAPPENED
Tiffin started the game with a scoring drive on the first possession as they jumped out to a 7-0 lead nearly seven minutes into the game.
Ohio Dominican took advantage of a missed field goal by Tiffin as they converted a ten play, 78-yard drive into seven points. Byrd connected with Wiley for a 28-yard touchdown pass. ODU tied the game at seven with 12:45 left in the first half.
The Panthers forced a three and out and followed it up with a another scoring drive. Byrd and the Panthers drove 87 yards in 5:38, ending in a 18-yard TD pass to Davis. The extra point was missed, making the lead 13-7 Panthers with 5:09 left before half.
Tiffin scored just seconds before halftime to take a 14-13 lead into intermission.
The Dragons scored a touchdown in each of the final two quarters for a 28-13 win.
COURTESY OHIO DOMINICAN ATHLETICS