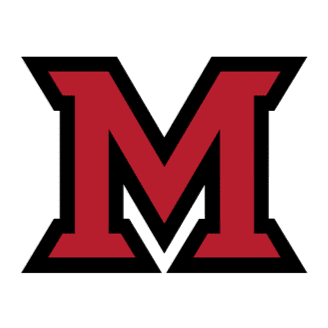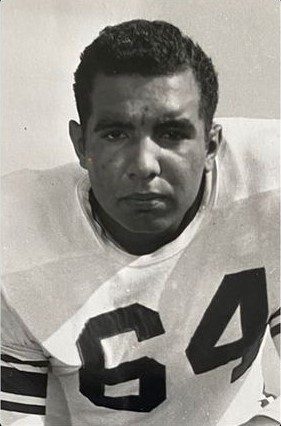 9/10/2022
Former Miami Football standout and Miami Athletics Hall of Famer Bob Bronston passed away August 26, 2022. He was 88 years old.
 
Bronston lettered all four years of his Miami career as a fullback and linebacker for Coach Ara Parseghian. He helped Miami compile a four-year record of 30-6-1, capture the Mid-American Conference title in 1954 and finish second the other three years. His career total included 249 carries for 1,161 yards and 80 points. He was selected second team all-Ohio in 1953 and received honorable mention two years in the MAC. Bronston served as team captain his senior year. He graduated from Miami University in 1955.
 
A native of Springfield, Ohio, Bronston was a longtime teacher, coach, and administrator in his hometown. He was inducted into the Miami Athletics Hall of Fame in 1977 and into the South High School Hall of Fame in 1998. Bob and his wife Beverly were 'Miami Mergers' and were married 66 years. His obituary is available here.
COURTESY MIAMI ATHLETIC COMMUNICATIONS