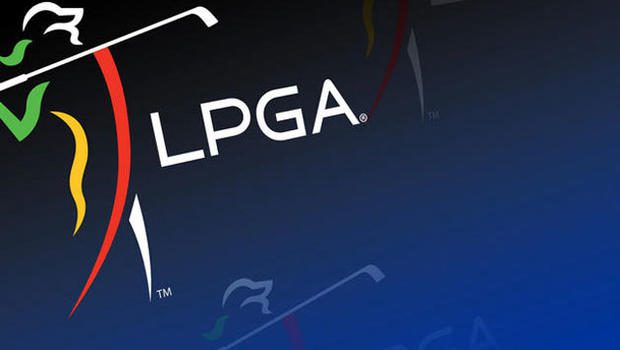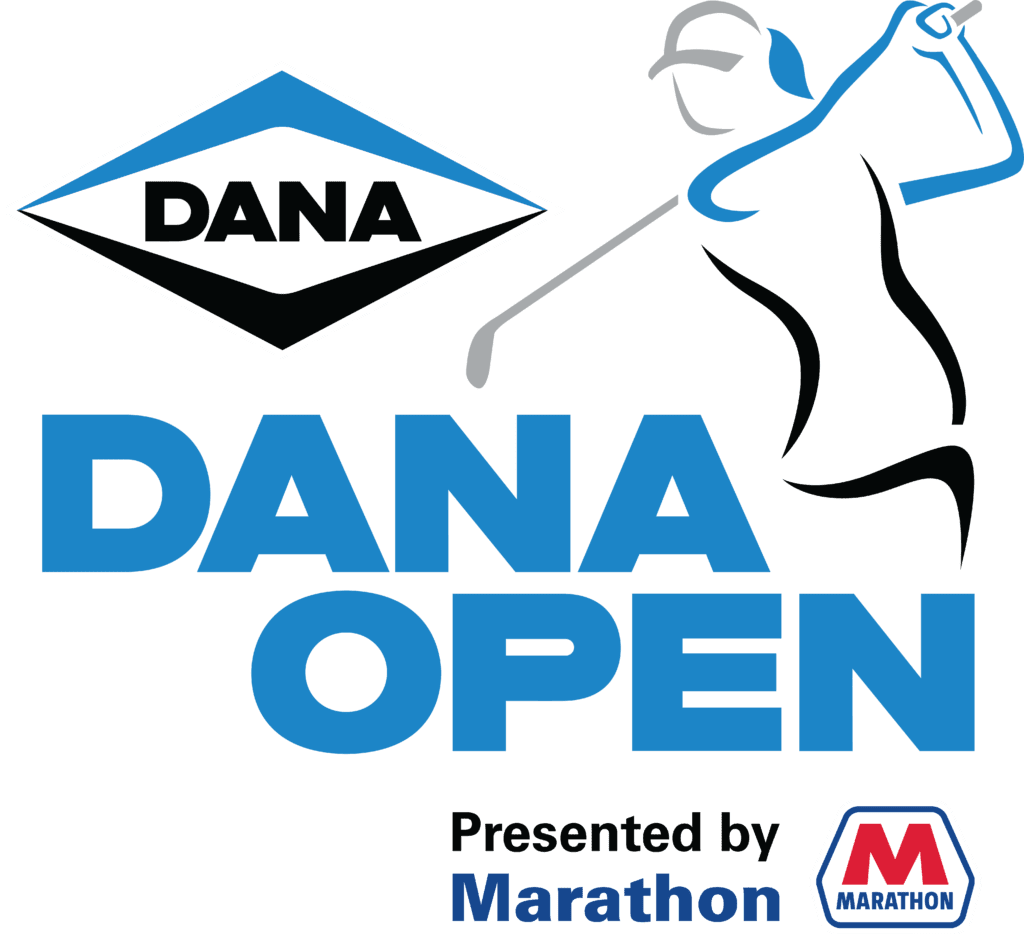 Dana Open presented by Marathon
Highland Meadows Golf Club| Sylvania, Ohio| Sept. 1-4, 2022
Fourth-Round Notes
Sept. 4, 2022
Course Setup: 34-37—71, 6,539 yards
Scoring Averages: R1 – 70.960; R2 – 70.612; R3 – 69.01; R4 – 68.879
Weather: Some showers with low lightning potential around the area in the morning, with more developed storms in the afternoon as a stalled front remained close; temperatures peaked in the mid-70s with light afternoon winds between 5-10 mph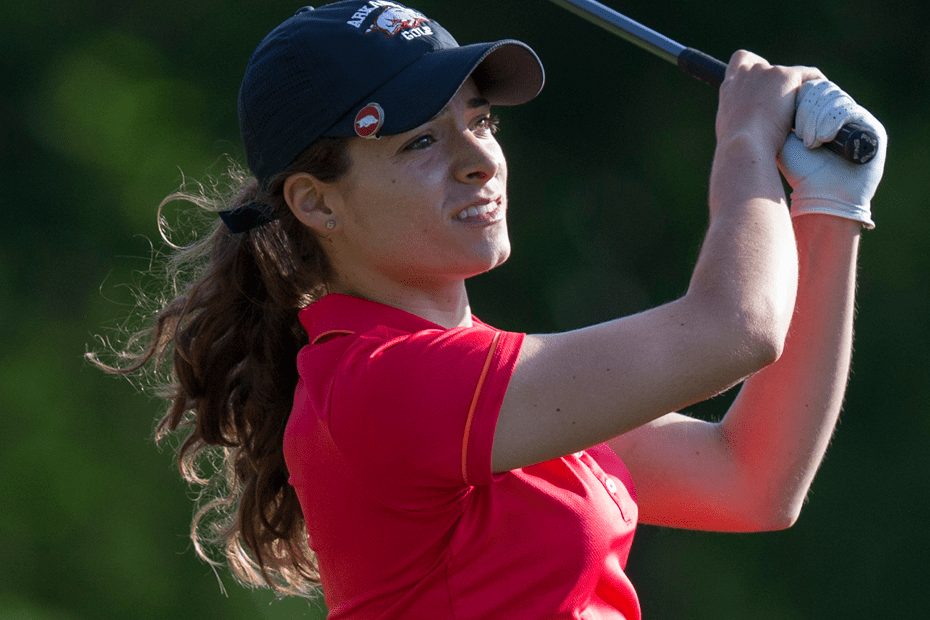 "VAMOS!": GABY LOPEZ RALLIES TO EARN THIRD CAREER VICTORY AT THE DANA OPEN PRESENTED BY MARATHON
She knew it would take a significant effort. Gaby Lopez started the final round of the Dana Open presented by Marathon four shots back of the lead in a tie for 11th at -10, and there was no other option but to go low. Lopez did exactly that, firing a Sunday 63 to tie her career-low 18-hole score to finish at -18 overall and earn her third career LPGA Tour title. It's her first victory since the 2020 Hilton Grand Vacations Tournament of Champions, an effort for which she gives credits to her team, family and the work she's put in off and on the course, fighting through two injuries this past season.
"I just felt like nothing was really clicking for me over the year. I was struggling physically, struggling mentally, and that's where the doubts and fears come from," said Lopez, whose 266 is also a new 72-hole personal record for the Mexican. "You just got to keep it real and accept where you are and just got to surround yourself with great people."
Lopez went bogey-free for the second time this week, opening with three birdies in her first nine holes, and notched two more on Nos. 10 and 13. "We made that birdie putt (on 13) and I stayed calm. I did fist pump because I do a lot of fist pumps, but I stayed calm and I knew that we had a chance. That's all I wanted. I just wanted a chance. I was hitting such amazing shots into the greens all day long. I missed a couple six-footers for birdie," said Lopez. "My caddie was like, 'Hey, stay patient, stay in the moment. We're not done yet.'"
It was the final three holes that made the difference for the 28-year-old. Battling for the win alongside playing partner Megan Khang, Lopez hit a solid drive on 16 and knocked her approach to two feet for an easy birdie. On 17, this week's Aon Risk Reward Challenge Hole, she hit a 3-wood into the bunker and almost holed it for eagle, ultimately making the birdie putt and taking the solo lead with one hole to play. Lopez then had another bunker shot on the par-5 18th, and ultimately drained the mid-range birdie putt, giving herself the win and avoiding a potential playoff with Khang.
"I was standing over the last putt and I told myself, this is exactly what I worked for, this is exactly what I trained for," said Lopez. "I knew I had to make it. I knew I had to make it because Megan was putting beautifully. She got on a roll as well and made a couple birdies. So I told myself, well, I'm just going to try to roll it through here. If it rolls through this spot, it has a great chance. And so I tried to be calm all day long, but sometimes excitement gets me and I couldn't hold it for the last putt."
Khang's 7-under 64 also tied her personal best, which she last shot in the first round of the Cognizant Founder's Cup this past May. The American took advantage of the scorable conditions, making five birdies in her first nine holes. She carded another birdie on the 11th and was fighting for the lead with seven holes to play. The momentum fizzled a bit from Nos. 12-17 – including a missed birdie putt on No. 16 that drifted just pass the cup – but her closing birdie on 18 cemented her career-best Tour finish of solo second in Sylvania.
Caroline Masson finished in third at -16 after a final-round 68, grinding back after opening her day with double bogey on the first and a bogey on the second. It's her best result since a she finished runner-up at the 2021 Cognizant Founders Cup and it's her second top-10 of the year, following a tie for ninth at the Bank of Hope LPGA Match-Play presented by MGM Rewards.
"This good finish was really huge for me just making sure I get into CME. It was looking like the worst season ever for me in ten years and I didn't want it to be that way," said Masson. "I felt I was playing too good to not get the top finishes. Just really pumped to get that this week and kind of free myself up a little bit for the rest of the year."
Lucy Li, who held the 36- and 54-hole lead this week for the first time on Tour in her young career, finished in a tie for fourth with Sarah Schmelzel and LPGA Tour rookie Ruoning Yin at -15. Finishing in the top 10 for the second-straight week on Tour, Li played her way into next week's Kroger Queen City Championship presented by P&G, and said she'll look to make the most of yet another opportunity on the LPGA.
"I'm really excited to play next week. I've heard that's going to be a good tournament. And Portland," said Li, speaking of a recent sponsor exemption she received into the AmazingCre Portland Classic. "And then finally get some rest after that."
The 2021 champion Nasa Hataoka finished tied for seventh with Frida Kinhult and Xiyu Lin at -14, with LPGA Tour winners Carlota Ciganda, Hannah Green and Leona Maguire in a tie for 10th at -13.
PARELLELS FOR LOPEZ IN SYLVANIA
The journey to her third career title has been a whirlwind for Gaby Lopez. Lopez became a Rolex First-Time Winner back in 2018 the week of her 25th birthday at the Blue Bay LPGA, becoming the first Mexican winner on Tour since her idol, mentor and friend, Lorena Ochoa. She notched her second win two years later at the 2020 Hilton Grand Vacations Tournament of Champions, the season opener, in a seven-hole playoff that bled into the following Monday. And it took tying her career-best 18-hole score with a final-round 63, to hoist the trophy at the Dana Open presented by Marathon.
"It's been such a completely different Sunday. Honestly, it's going to sound crazy, but today felt more like a Friday round. Having that calmness and having that quiet space was exactly what we been working on. It has paid off. Honestly, it gets more simple if I do that."
She's fought through two different injuries in 2022. The first was a torn ligament in her neck that happened after she did a squat jump trying to touch the ceiling and that led to Lopez withdrawing from a few tournaments earlier this season. Later in the spring, she was diagnosed with tendonitis in her left wrist, and said she felt like nothing was "clicking" for her over the summer. Though she struggled mentally and physically, Lopez was proud to overcome the fears and doubts that come with injury en route to a memorable Sunday.
"Sometimes the biggest win is not winning over the field, it's winning against yourself and getting out of the way. To me, it's overcoming those fears, overcoming those battles, those doubts, because sometimes you don't believe in yourself when you're in a hard stretch, right?," said Lopez. "So I think that's the biggest win: being able to recover myself from two injuries I had at the beginning of the year. That sets you back, and you start doubting even more if you can come back from an injury, if you can come back with more speed and consistency."
Adding plenty of serendipity to the week, Lopez's family may have even predicted this week's outcome before any shot was played. "We're playing in Sylvania, and my grandmother's name is Vania, so it's so funny, because she told my mom at the beginning of the week, 'Oh, she's going to win because it's Sylvania and I'm Vania.' It's probably the greatest coincidence, because this win definitely goes to her," said Lopez. "She is my guide through life and to God, and I'm super thankful that I still have her. I'm going to share this with her."
MEGAN KHANG COMES CLOSE ONCE AGAIN AT DANA OPEN PRESENTED BY MARATHON
There's been no closer call for Megan Khang this season than the final round at the Dana Open presented by Marathon. Khang started the day four back of 54-hole leader Lucy Li and came out swinging on her opening nine holes, carding five birdies in seven holes to turn in 29 and tie the lead. Her next birdie came on the 11th, giving Khang the solo lead at -16, but her putter went cold and her playing partner, Gaby Lopez, got hot, birdieing Nos. 16 and 17 to pull one ahead. Both players put their second shots in the bunker on the reachable, par-5 18th and Lopez barely got hers out, splashing it to mid-range, with Khang nearly holing out for eagle, setting up a two-foot birdie that would send the pair to a playoff. But the fiery Lopez buried her putt in the heart of the cup, spelling the end for Khang who was looking for her the first win of her seven-year LPGA Tour career.
"My front nine was incredible. I was rolling the ball really well on the greens, and Jack and I kind of just were out there and we were like, Hey, we're not in the last group but we're pretty close. We're chasing and we just got to give ourselves the best chance at it," said Khang who only needed 27 putts on Sunday to finish solo second. "There is always a little bit of disappointment, but Gaby played an amazing round as well. A lot of mixed feelings, but I gave myself chances, and just going to take what I learned from this week and carry it on for my career."
Her runner-up performance is Khang's fourth top 10 and second top five of the 2022 season, and solo second is not only her best result of the year but also the best finish of her LPGA Tour career as well. Khang's Sunday 64 ties her career-low round which she last shot in May at the Cognizant Founders Cup, and her four-round total of 267 marks a new career-best for 72 holes, beating out her previous record of 269 by two shots. In all, the week was a resounding success for the 24-year-old, and while getting beat out by a single stroke always stings, Khang has plenty of positives from her week in Toledo that she'll carry with her throughout the rest of the season.
"I feel like I've been hitting the ball pretty well this year," said Khang who hit 9 of 14 fairways and 16 of 18 greens on day four. "Putts haven't been dropping as much as I would like them to, but I feel like I have been playing well. The scores haven't necessarily reflected it, but having this week and finishing where I'm going to finish at the end of the day, definitely gives me a lot of confidence. I know my ball striking and the way I'm rolling the ball right now is pretty solid for the next four or five events of the year."
CME GROUP CARES CHALLENGE – SCORE 1 FOR ST JUDE UPDATE
The CME Group Cares Challenge is a season-long charitable giving program that turns aces into donations. CME Group donates $20,000 for each hole-in-one made on the LPGA Tour in 2022, with a minimum guaranteed donation of $500,000 to St. Jude Children's Research Hospital, which is leading the way in how the world understands, treats and defeats childhood cancer and life-threatening diseases.
There have been 23 aces made during the 2022 LPGA Tour season through the Dana Open presented by Marathon and a total of $460,000 has been raised thus far this year for St. Jude. The 2021 LPGA Tour season saw 17 aces from 15 different players, while the 2019 campaign had 32 total aces from 31 different competitors for a total of $640,000. That more than covered the average cost of $425,000 needed to treat a pediatric cancer patient.
Rolex Rankings No. 67 Gaby Lopez (67-70-66-63)
Lopez hit 10 of 14 fairways and 15 of 18 greens, with 25 putts
This is Lopez's third career LPGA Tour victory and first since the 2020 Hilton Grand Vacations Tournament of Champions
Lopez and the LPGA Tour Hall of Famer Lorena Ochoa are the only LPGA Tour winners from Mexico; Ochoa last won at the 2009 Navistar LPGA Classic before retiring in April 2010 with 27 LPGA Tour victories
With the $262,500 winner's check, Lopez surpasses the $3 million mark in career earnings with $3,230,997
Her final-round 63 ties the lowest score of Lopez's career; she last shot 63 at the 2018 Walmart NW Arkansas Championship
This is Lopez's seventh season on the LPGA Tour; she has three wins and fifteen additional top-10 finishes
This is her 18th event of the 2022 season; Lopez has made twelve cuts with one win and one additional top-five finish
Lopez is a two-time Olympian representing Mexico; she finished T31 at the 2016 Rio Olympics and T38 at the 2020 Tokyo Olympics
Lopez is a 2016 graduate of the University of Arkansas, with a degree in communications
SOCIAL MEDIA: #DRIVEON
Tournament: @danaopenlpga (Twitter, Instagram), #DanaLPGAOpen
LPGA: @LPGA, @LPGAMedia (Twitter); @lpga_tour (Instagram)
TOURNAMENT SCORING RECORDS
18 holes: 60, Paula Creamer, first round, 2008
36 holes: 125, Paula Creamer, 2008
54 holes: 194, Nasa Hataoka, 2021
72 holes: 261 (-23), Se Ri Pak, 1998
COURTESY LPGA TOUR COMMUNICATIONS