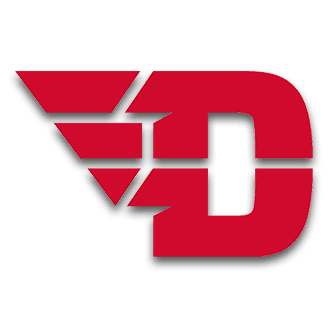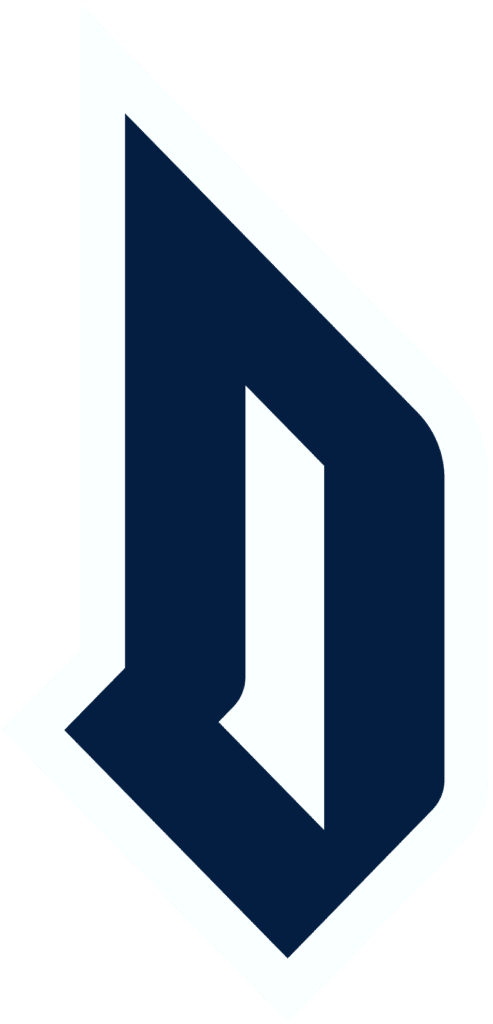 Rematch With The Dukes Tips At 7 P.M. ET
DAYTON — The University of Dayton men's basketball team returns home this week, hosting Duquesne on Wednesday. Game time is 7 p.m. ET.
On Saturday, the Flyers saw their three-game win streak snapped at Saint Louis, 72-61. Kobe Elvis was the only UD player in double figures, scoring a career-high 20 for the second consecutive game.
Wednesday's game will be carried by WHIO Radio, televised in SW Ohio on Spectrum News 1 and streamed on ESPN+. Streaming audio, video and stats is available at DaytonFlyers.com.
#TRENDING
• DaRon Holmes II is first nationally among freshmen (and 5th overall) in dunks (54). Next are Gonzaga's Chet Holmgren and Memphis' Jalen Memphis (37 each).
• Holmes leads the A-10 in FG% (.645, 111-172). He is four FGM shy of being ranked nationally, but his .645 would be good for fourth.
• Holmes' month-by-month scoring averages are 10.1 ppg., 10.7, 13.5, and 12.5 after 2 G in Feb.
• Dayton had five consecutive A-10 Rookies of the Week from Nov. 30 to Dec. 20. Malachi Smith was named on 11/30, 12/6 and 12/20. DaRon Holmes II, who was named on 12/13 and 12/27. The string was broken when Flyer games the week of 1/3 were not played.
• Holmes made it seven for UD and four for himself when he was named on Jan. 17, and Jan. 31.
• Dayton's incoming freshman class is ranked 21st-best in the nation. DaRon Holmes II, a consensus Top 50 recruit, is the highest-rated prospect to ever sign with UD.
• Malachi Smith was the first Flyer freshman named an in-season tournament MVP since Roosevelt Chapman was MVP of the UD Invitational in 1980. Smith leads the team in minutes, assists and steals, is second in FT%, and is third in scoring and rebounding.
• Kobe Elvis has reached double digits in seven of his last eight games, averaging 14.0 ppg.
• Dayton's win over No. 4/3 Kansas was its first over a Top 5 team since the Flyers beat No. 3 DePaul 72-71 at the buzzer on Feb. 18, 1984. Anthony Grant was a freshman on that team.
• For the first time in UD Arena history, all season and single game tickets were sold before the season even began. That announcement was made on Nov. 4.
• The Covid year has complicated "the clock" for college student-athletes. With that in mind, the Flyers' 11 players listed as freshmen or redshirt freshmen are the second-most in NCAA Division I men's basketball. Only Arizona (13) has more. Air Force, Marquette and Vanderbilt (10) are next. KenPom has UD the least experienced team in D-I.
• Dayton has depth. Nine Flyers average 7.0 minutes or more. Nine have had at least one game of 10 points or more. Eight average 5.5+ points a game, and three average 9.7+.
• UD shoots .498 and allows .388 from the field in its 15 wins this season. In the six losses, Dayton shoots .413 and allows .462. UD allows 56.5 ppg. in its wins, and 69.0 in its losses.
UP NEXT 
• The Flyers host George Washington on Saturday, Feb. 12.  The GW game tips at 2 p.m. ET.
• UD will play its third game in six days at Rhode Island on Monday, Feb. 14.
COURTESY DAYTON MEDIA RELATIONS