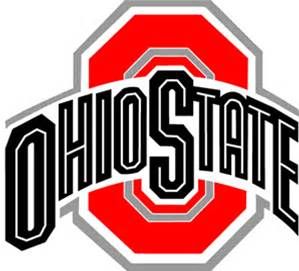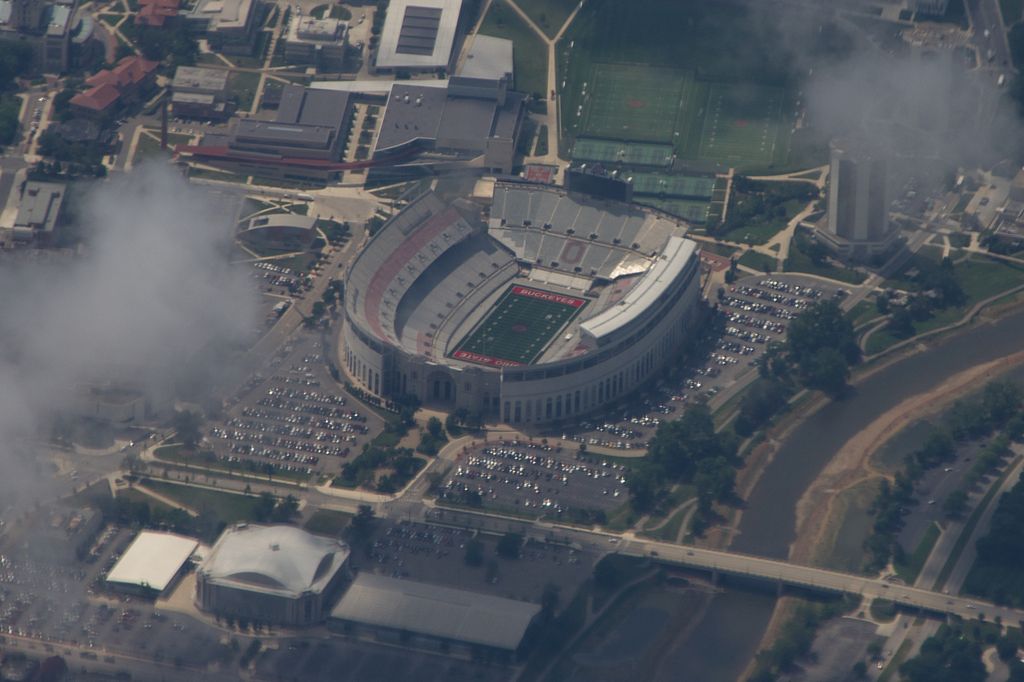 FINALLY! After 600-some days, a true gameday returns to Ohio Stadium and could you ask for a better tilt than a rematch of the first College Football Playoff championship game with the No. 3 Buckeyes welcoming the No. 12-rated Ducks.
There are almost as many elements happening this Saturday as Oregon has uniform combinations, so scroll below for your official gameday primer as we welcome YOU back to THE SHOE!
B1G Noon Returns
Well former head coach Urban Meyer will be prepping for his debut as head coach of the Jacksonville Jaguars, but the BIG NOON kick off show rolls on and extends into a second hour of programming. All the more time to get your mug on TV.
Shoot on down to the RPAC outside the Southeast entrance of Ohio Stadium, take in part of the show and snap a stage-side selfie. Don't forget to tag your photo with #GoBucks and we'll share it on the videoboard in The Shoe.
10 a.m. – FOX Big Noon Kickoff southside of Ohio Stadium near the RPAC
Know Before You Go
We have not done the 100,000 fans thing in quite some time, so please be sure to brush up on all the updates and new elements to gameday in Ohio Stadium HERE.
Key points:
ARRIVE EARLY
Mobile ticketing and parking
Download the official Ohio State Buckeyes app to manage your tickets, listen live to the game, mobile order concessions, view stats, photos and more
New security measures and cashless operations
The Ohio State Athletics Hall of Fame will add 12 new members this weekend.
The group was selected in 2020, but the induction was delayed to Fall 2021. Read more
The class includes:
Aaron Brown (football)
Eric Brunner (men's soccer)
Karen Dennis (director of track and field and cross country)
Amanda Furrer (rifle)
Steven Kehoe (men's volleyball)
Daren Lynch (men's gymnastics)
Regis Monahan (football)
Lance Palmer (wrestling)
Don Perry (men's gymnastics)
Samantha Prahalis (women's basketball)
Amanda Purcell (rowing)
Francis Schmidt (football coach)
FANFEST IS BACK AND IT ROCKS!
Once again, swing by the south side of St. John Arena Saturday – starting at 9 a.m. – to join in on all the festivities at the FanFest area. The perimeter has been expanded and there once again will be a concert stage featuring live music. Check out fun activities, food trucks and the Nissan Heisman House. Us Buckeyes know a thing or seven about that trophy.  
Turnkey Tailgate Returns
You focus on the pregame fun and leave the work to The Tailgate Guys. Buckeye Park returns to Coffey Road park for fully catered and coordinated tailgating. Learn more at https://tailgateguys.com/ohio-state
COURTESY OSU ATHLETIC COMMUNICATIONS