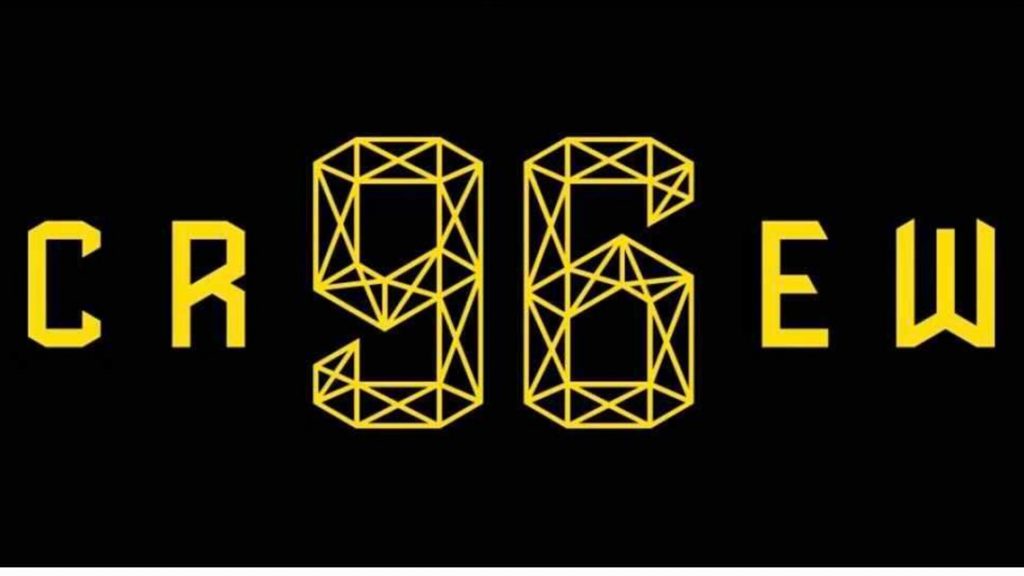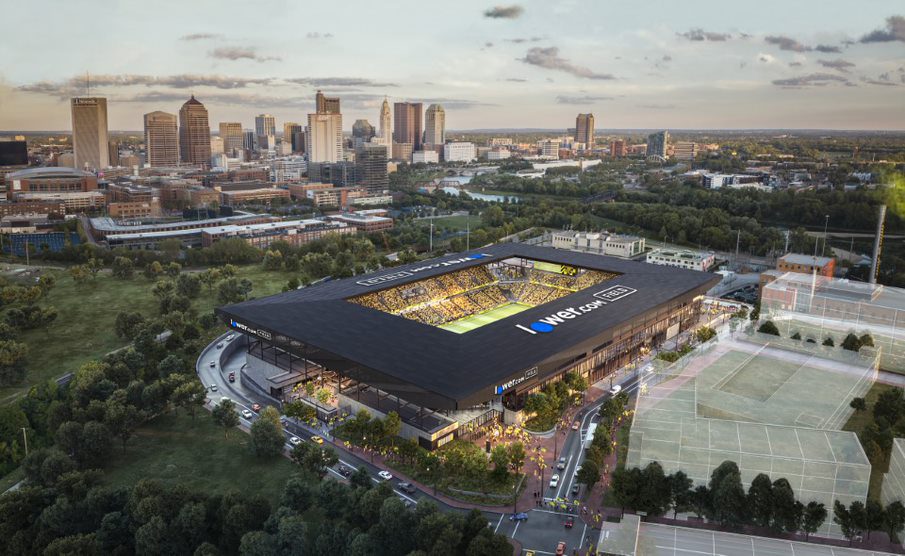 The Crew opens Lower.com Field against the New England Revolution in a nationally televised match tonight at 5:00 p.m. ET on ESPN
 July 3, 2021
COLUMBUS — Columbus Crew encourages supporters to arrive early as the team is set to open Lower.com Field before a sold-out crowd when it hosts the New England Revolution for its Inaugural Match tonight, Saturday, July 3 [5:00 p.m. ET / ESPN, ESPN Deportes / 97.1 FM The Fan & 971TheFan.com (English), ColumbusCrew.com (Spanish)].
Ahead of the contest, the Inaugural March to the Match is set to take place, with supporters encouraged to meet up at the Battelle Plaza (1-03 W Nationwide Blvd, Columbus, OH 43215) – the main rally point – beginning at 3:15 p.m. ET and departing for the stadium at 4:15 p.m. ET. Media members interested in covering this event are welcome to join at any of the stations listed in the attached map.
Gates at Lower.com Field for tonight's match are set to open at 3:30 p.m. ET with local band Swagg playing live on the stadium plaza. Upon entering the stadium, fans will receive a Crew flag presented by Nationwide commemorating the Inaugural Match.
The pre-match events are set to include the Lower ceremonial goal kick, the Hometown Hero presentation and the singing of the U.S. National Anthem. The U.S. National Anthem will be performed on Saturday by Katelyn DeLadurantey in collaboration with supporters in attendance. Similarly, fans are encouraged to sing famous "Wise Men" lyrics from the song "Can't Help Falling In Love" while the team is in the player tunnel awaiting to enter the field as part of a new tradition. In collaboration with the Nordecke supporters' group, another new tradition set to take place at Lower.com Field is the Crew's new goal celebration. Every time the Club scores a goal, three individuals – including a member of the Nordecke and a Columbus Crew representative – will head to the Northeast corner of the stadium, where a special post-goal celebration will take place that will feature a nod to the Club's original hard-hat imagery.The match is set to be the 76th all-time regular-season meeting between the two clubs, with Columbus holding a 21-8-7 all-time regular-season home record and outscoring the Revolution 67-39 in the process. The Black & Gold currently hold a six-match unbeaten home streak over New England. Saturday's Inaugural Match at Lower.com Field will be a rematch of the Inaugural Match played at Historic Crew Stadium on May 15, 1999, in which the Crew took a 2-0 win over New England.
2021 MLS Regular Season
Columbus Crew vs. New England Revolution
Tonight, Saturday, July 3 – 5:00 p.m. ET – Lower.com Field (Columbus, Ohio)

National Broadcast: ESPN, ESPN Deportes
Columbus Crew Radio: 97.1 The Fan and streaming online via "Listen Live" at 971TheFan.com. (English). ColumbusCrew.com (Spanish).
ABOUT COLUMBUS CREW
Columbus Crew is the first club in Major League Soccer. The Crew is operated by The Edwards Family and Haslam Sports Group. The Black & Gold are the 2020 MLS Cup Champions. The Club won its first MLS Cup championship in 2008 and also won the 2002 Lamar Hunt U.S. Open Cup as well as MLS Supporters' Shield titles in 2004, 2008 and 2009. The 2021 campaign is the Columbus Crew's 26th season in MLS as well as the Club's final season at Historic Crew Stadium — the first soccer-specific stadium in the United States – and the Crew's inaugural season at Lower.com Field.

Website: ColumbusCrew.com | Twitter: @ColumbusCrew | Instagram: @ColumbusCrew | Hashtag: #Crew96 | Facebook.com/columbuscrew | App: ColumbusCrew.com/app | Stadium: Lower.com Field | Training Facility: OhioHealth Performance Center | 
COURTESY COLUMBUS CREW COMMUNICATIONS