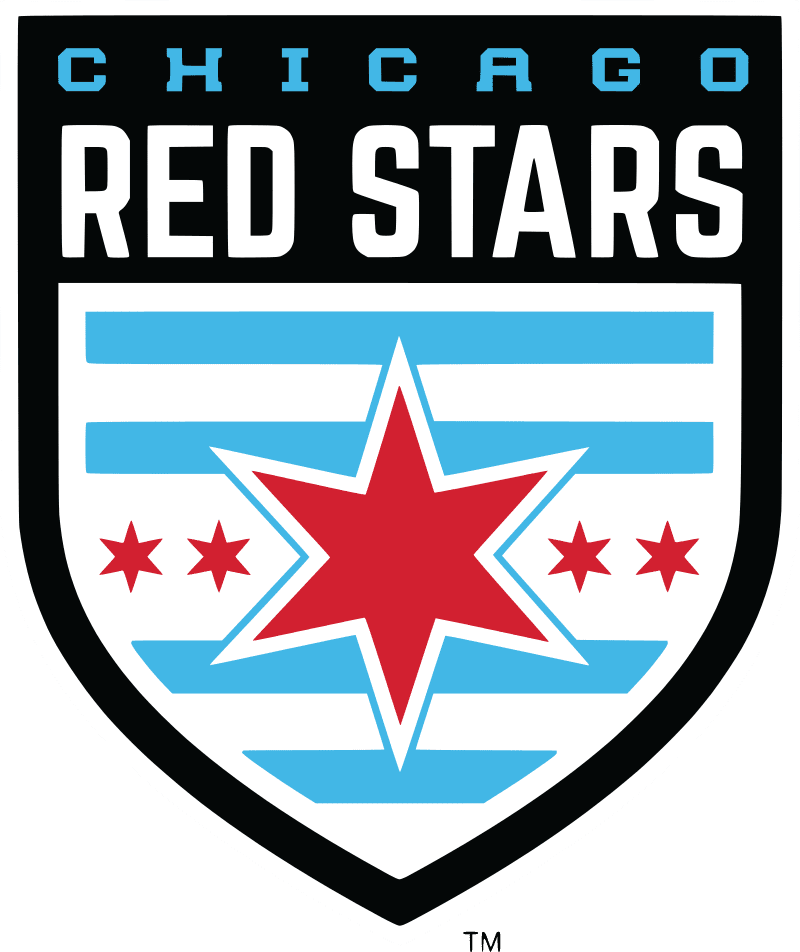 CHICAGO (May 4, 2021) — The Chicago Red Stars are thrilled to announce the second group of individuals who have joined the team's groundbreaking ownership group. All are dedicated to supporting and growing the Red Stars and the National Women's Soccer League for future generations.
Much like the first round of owners announced earlier this year, the group – most with strong personal ties to the city of Chicago – continues to be a diverse and talented collection of achievers across a variety of industries. They include award-winning actress Aimee Garcia, US Men's National Team gymnast Josh Dixon, Netflix Head of Global TV Bela Bajaria, and Chairman of Warner Bros. Television Group Channing Dungey, in addition to distinguished businesspeople and prominent Chicago families.
"We continue to be overwhelmed and thrilled with the number of great humans that want to ensure that the Red Stars grow and succeed," said Chairman and Principal Owner, Arnim Whisler. "It truly is a testament to the family of current and former players and staff, our success on the field, the powerful brand we've built, and the incredible city we represent. This group will elevate the club not only in Chicago, but nationally and internationally," said Whisler.
Also joining the club are award-winning entertainment executive Keli Lee, Chief Operating Officer of SpringHill Company Devin Johnson and his daughter Carys, restaraunteur Ken Kaufman, journalist Nora Mabie, entrepreneur Kim Vender Moffat, entertainment lawyers Nick Coleman and John Moonves, and Jim, Graham and Kirk Allen, the owners of Sloan, a 115-year-old Chicago-based manufacturing company.
The Chicago Red Stars are proud to have an ownership group that is reflective of the city's vibrant and diverse community. All Chicagoans can and should be represented on the field, in the front office and in the boardroom. This is one of several steps the club is taking to ensure that all children in Chicago can dream of playing or working in professional sports if they choose.
The owners are committed to being hands-on – meeting on a weekly cadence to problem solve, tap into one another's areas of expertise, and put actionable plans in place to enhance the club, the league, and women's soccer. The group is dedicated to building a world where women and girls everywhere can dream without boundary, those that support them have the confidence to dream along with them, and the next generations understand and appreciate all that women can do.
"I'm blown away by the quality of people drawn to the Red Stars and thrilled they're bringing their considerable success, insight, creativity and business acumen to the team," said sports journalist, ESPN personality and Red Stars owner, Sarah Spain. "Based on the big ideas and forward thinking already being displayed in our owner's meetings, I'm incredibly enthusiastic about the future and what we can accomplish together for these players, this squad and this city. The momentum behind this Red Stars group and the NWSL as a whole reaffirms women's professional sports as a smart investment and a massive growth opportunity."
The Red Stars ownership group now includes the following. The newest members are in bold.
Jim, Graham, and Kirk Allen
Jessie Becker
Bela Bajaria
Nick Coleman
Josh Dixon
Channing Dungey and Scott Power
Dean Egerter (founding member)
Aimee Garcia
Julie Haddon
Israel Idonije
Devin Johnson and daughter Carys
Ken Kaufman
Keli Lee
Jordan Levin
Abel Lezcano
Nora Mabie
Colleen Mares
John Moonves
Michael Raimondi
Steve Ritchie (founding member)
Kendall Coyne Schofield
Michael Schofield
Sarah Spain
Marie Tillman
Kim Vender Moffat, Stephen Moffat and Todd Vender
Brian Walsh
Arnim and Jeanne Whisler (founding member)
Kevin Willer
David M. Zapata
You can learn more about why our owners believe that now is the time to get behind the Chicago Red Stars and women's sports at www.chicagoredstars.com/why-i-believe.
COURTESY NATIONAL WOMEN'S SOCCER LEAGUE